Gigi Hadid and Zayn Malik Welcome a Baby Girl! Read Zayn's Beautiful Announcement Here
Did Gigi have her baby? Bella Hadid's Instagram hints that it may have already happened. Her caption was a little cryptic, so here's what happened.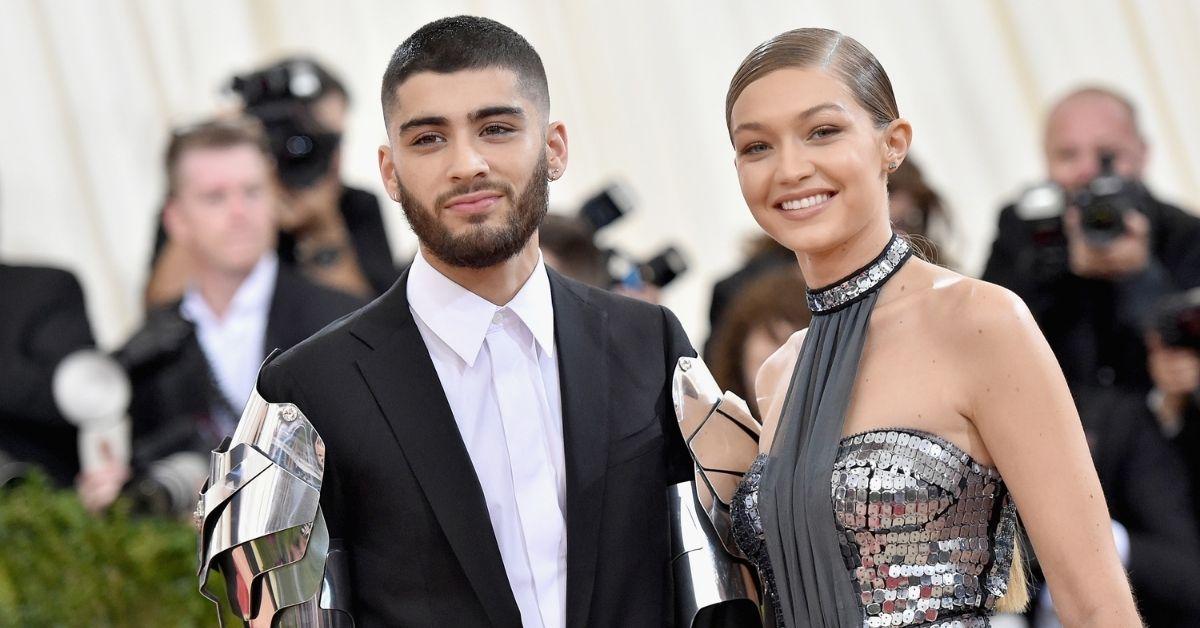 People have a fascination with celebrities who are pregnant. It might be because we're all curious to know about their personal lives, want to see how they look pregnant so we can compare, or we have an investment in their public persona and want them to be happy.
Article continues below advertisement
Gigi and Zayn have announced the birth of their baby girl.
When rumors started to circulate about Gigi Hadid possibly being pregnant, curiosity sparked. Now, it's been officially confirmed: Gigi and Zayn welcomed a baby girl! On September 23, Zayn tweeted, "Our baby girl is here, healthy & beautiful to try put into words how i am feeling right now would be an impossible task. The love i feel for this tiny human is beyond my understanding.Grateful to know her, proud to call her mine, & thankful for the life we will have together x."
Article continues below advertisement
Rumors about Gigi Hadid and Zayn Malik's pregnancy started back in April.
In April 2020, rumors started swirling that supermodel Gigi Hadid was pregnant with her on-again-off-again partner, Zayn Malik, former One Direction band member. By the end of the month, the 25-year-old confirmed the news that she was going to be a mom for the first time.
Article continues below advertisement
On April 30, Gigi shared on The Tonight Show that she's looking forward to being a mom, but at the same time, said she wished she could have been the one to share the news without the rumors circulating first.
"Obviously, you know, we wish we could've announced it on our own terms, but we're very excited, happy, and grateful for everyone's well-wishes," she said.
A few days before Gigi confirmed the news herself, her mom spoke about her upcoming grandma status and hinted pretty hard at the due date for Gigi and Zayn's baby. "Still shocked our little secret got leaked to the press," Gigi's mom, Yolanda Hadid, said to a Dutch celebrity news show. "Of course we are so excited. I'm excited to become an Oma in September especially after I lost my mom so recently."
Article continues below advertisement
Later on, after sharing pregnancy photos she had taken, Gigi pretty much confirmed that her due date was in September. Without coming right out and saying when her due date was, when she shared her pregnancy photoshoot on July 26, she said she was 33 weeks along.
Article continues below advertisement
That points to a September due date, and as that date drew closer, fans got more curious on the details of her baby. She's been very private with what details she shares regarding her pregnancy and her baby-to-be, so sometimes, fans have been reading between the lines on statements she and her family make.
In September, her sister shared a photo that had fans wondering, did Gigi have her baby?
On Sept. 15, Gigi's sister, Bella Hadid, shared a photo to her Instagram account with a very rare glimpse into Gigi's pregnancy. The photo was a throwback from when Gigi was earlier in her pregnancy, and it had people curious if this was a hint that Gigi had already had her baby.
Article continues below advertisement
"june 11, 2020," the caption read, adding in a black heart emoji. "Two buns in the oven except mine is from my burger and gigi's is from @zayn i love you both so freaking much -can'tstopcrying."
The show of love and the "can't stop crying" had fans wondering if this was her subtle, cryptic way of saying the baby has arrived. So far, no word has confirmed if she has or hasn't had her baby — but the timeline would match up some. Gigi replied to her sister's photo with a few smile laughing emojis and an angel emoji, but gave no other hints as of yet.