Bella Hadid and Her Boyfriend Marc Kalman Have Reportedly Been Seeing Each Other for Over a Year
Since Bella Hadid and The Weeknd broke up, who is Bella Hadid's boyfriend now? She has shared hints into her private life on Instagram recently.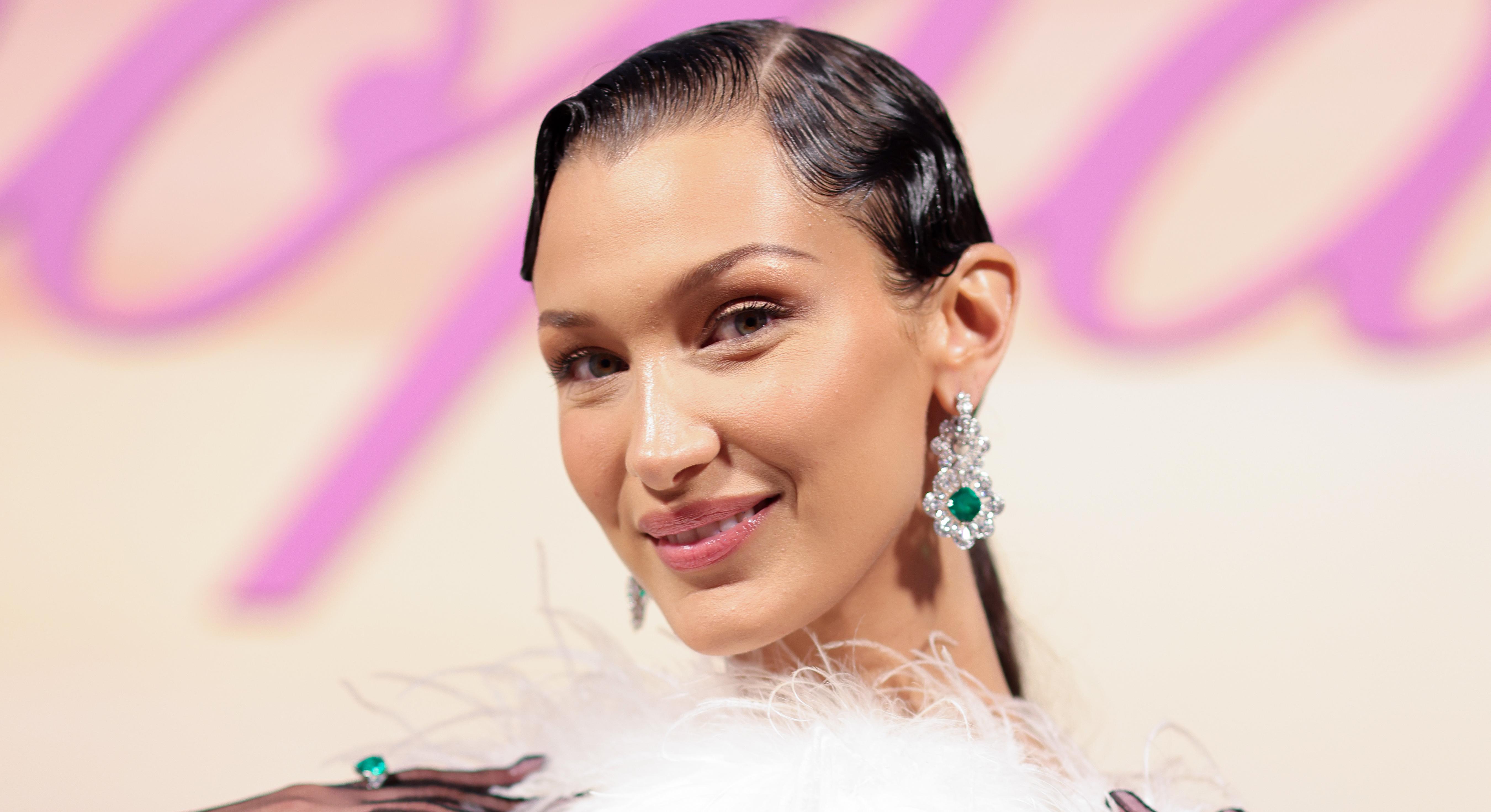 Models Bella Hadid and her sister, Gigi, have found worldwide success. They model internationally and have been on all kinds of runways, campaigns, and commercials.
Aside from her incredibly successful modeling career, Bella was a mainstay in headlines for her long-term relationship with The Weeknd, whom she dated on and off for almost five years.
Article continues below advertisement
The two aren't together anymore, so people are wondering: Who is Bella Hadid's boyfriend now? Is there hope for her and The Weeknd to reconcile once again, or is there a new man in her life? Here are all of the details on her current relationship status.
Article continues below advertisement
Does Bella Hadid have a boyfriend right now?
Although Bella has been seemingly single since her breakup with The Weeknd in 2019, it looks like her relationship status has changed. In a picture she posted on Instagram on July 8, 2021, the model is seen cuddled up with her new boyfriend Marc Kalman. According to Page Six, the two were also spotted at lunch in New York City the month prior.
Bella posted the blurry pic as part of a since-deleted photo dump of her time in France. Some think she tried to keep her relationship under wraps since she made it the last image in the album, but fans definitely took notice. She captioned the post, "Time of my life. Healthy, working, and loved."
It's reported that Marc is an art director who has designed album art for Travis Scott.
Article continues below advertisement
Most recently, Bella and Marc took an extended vacation to Ibiza, Spain, per The Daily Mail. Although Marc doesn't appear much on Bella's page, a source for Page Six confirmed that the duo has been seeing each other for about a year now in secrecy.
According to that source, the couple went to extreme lengths to avoid paparazzi, including hiding their meetups, hanging out together only around other friends, and not allowing any PDA.
Article continues below advertisement
Rumors began building about Bella seeing someone last summer when a Porsche (which we now know was Marc's) was spotted at her apartment repeatedly. "This new guy was driving her around in his Porsche, and then the Porsche was [at her place] overnight multiple times...So it was like, 'She's got to be hooking up with this dude,'" the source suggested.
The now-deleted Instagram post that broke the news of their relationship to the world came roughly a year after the couple began seeing each other.
Bella dated The Weeknd for a long time in the past.
Before Bella started seeing Marc, she dated The Weeknd on and off for quite some time. The two first met in April 2015, when The Weeknd asked Bella to model for his Beauty Behind the Madness album. They dated for a little over a year before their first split in Nov. 2016. During their time apart, Bella was linked to Drake and The Weeknd was said to be seeing Selena Gomez. Even though they dabbled in dating other people, Bella and The Weeknd got back together at Coachella in April 2018.
Article continues below advertisement
There are also rumors that The Weeknd may still hold a flame for the supermodel. His single, "After Hours," from his album of the same name may be all about his regrets for ending things with Bella. Lines in the song like "My heart belongs to you / I'll risk it all for you I won't just leave / This time, I'll never leave" may speak into his feelings about Bella and their breakup.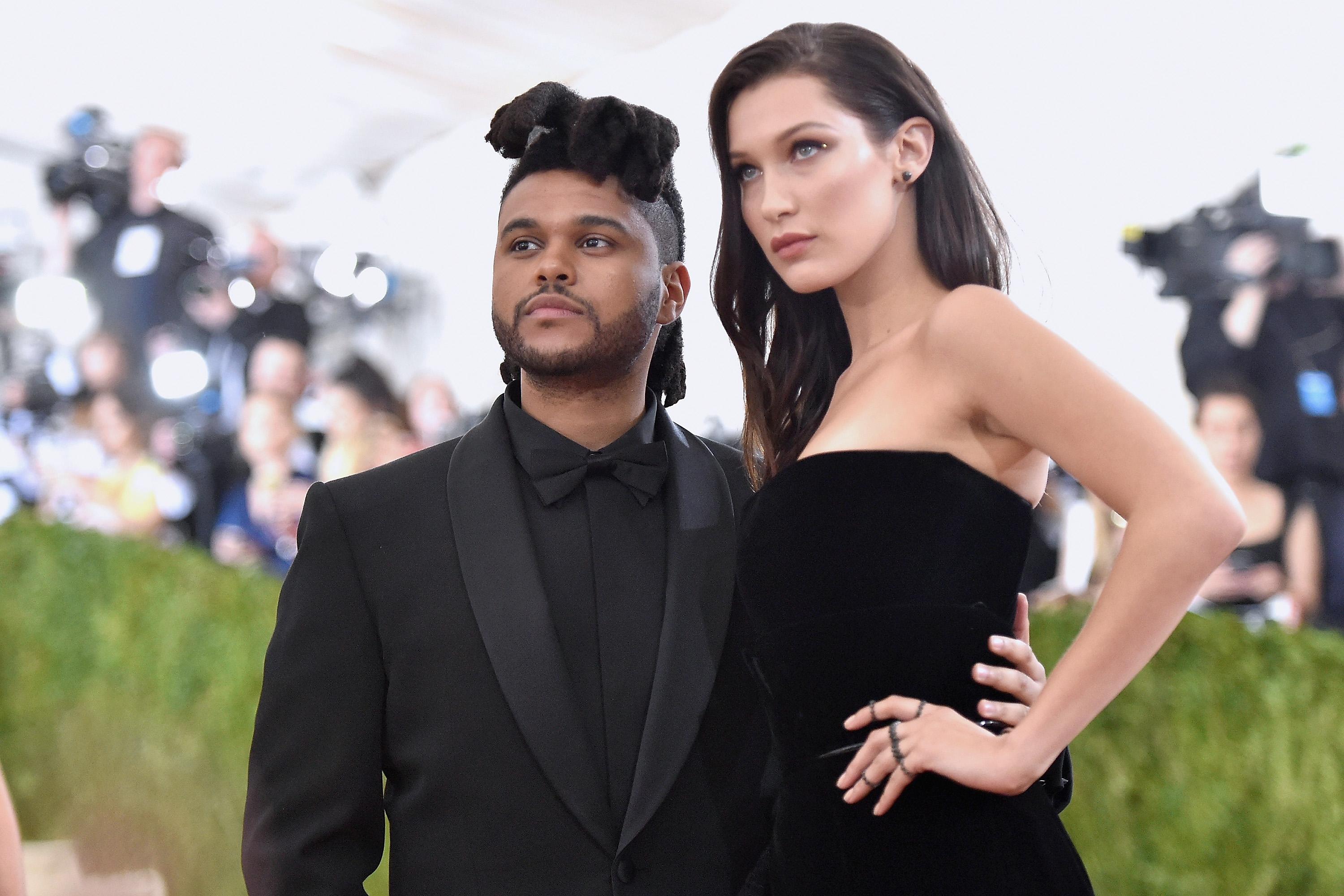 Article continues below advertisement
The couple split for the second time in August 2019 but still remained on good terms. Bella's mom, Yolanda Foster, told Us Weekly that she still hopes for the two to get back together in the future. She explained, "They're still friends. He's still close to the family and we don't know what's going to happen in 10 years from now."
Even though Bella and The Weeknd had a pretty on-and-off relationship, there are some fans who still want them to get back together. But these days, it doesn't look like that's going to happen any time soon.