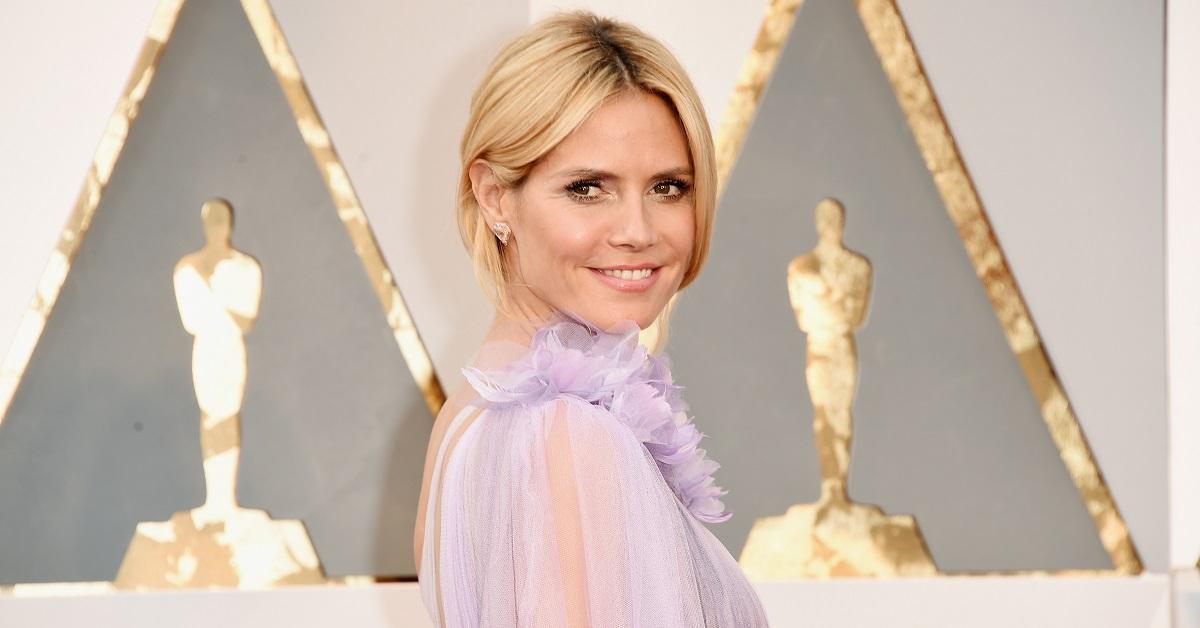 Heidi Klum Has Offered a Good Reason for Never Having Work Done
Like many famous women who have been in the spotlight for decades, there are many who have speculated about whether or not Heidi Klum has had plastic surgery. There are posts all over the internet that claim to have evidence that the model had a nose job, a facelift, or both. Many fans wonder whether these comparisons are based in any truth, or whether Heidi has ever addressed these rumors herself.
Article continues below advertisement
Did Heidi Klum get a facelift?
Although those side-by-side photos may be widespread, Heidi has publicly said that she has never had any work done on her face or any other part of her body. While her face may have changed over the years, it's likely a result of age more than anything else.
"I've never done anything," Heidi said during the interview. "I've been too scared, to be honest with you." Heidi elaborated on her comments, explaining that she wasn't necessarily scared of the surgery itself, but of its consequences.
Article continues below advertisement
"I'm scared that all of a sudden you're changing too much, your face starts changing, I don't know," she said. "I would have a hard time looking in the mirror and seeing something that I'm not used to seeing. I'd be afraid!"
It seems that Heidi is perfectly comfortable with the features she was given, and also has some concerns about what plastic surgery might do to her self image.
Heidi Klum is now working as a judge on 'America's Got Talent.'
Based on what she's said about plastic surgery, it's clear that Heidi has a good understanding of where her personal boundaries are. As a judge on America's Got Talent, those boundaries are occasionally pushed by a variety of unconventional acts. That was the case during a recent episode, when Heidi made it clear that one comedian's risqué act was not going to pass muster with her.
Article continues below advertisement
During the act, comedian Usama Siddiquee offended Heidi by doing a stand-up act in which he called Heidi a tramp several times. Heidi looked visibly upset during the segment, and didn't have a ton to say once it was over.
"I don't know, I guess being called a tramp was probably the (most) uncomfortable part of the whole thing," Heidi said.
Article continues below advertisement
Heidi's co-judge Sofia Vergara weighed in, saying that Usama had chosen a risky topic for America's Got Talent, which is usually a very family-friendly show. Heidi agreed quickly, but opinions on Usama's act were split online. Some felt that Sofia and Heidi were being too sensitive, while others agreed that the act was likely better suited for a platform that was less oriented toward families.
Heidi keeps it real.
Part of the reason Heidi works so well as a judge on AGT is she knows how to keep it real. She's honest with the show's contestants in the same way that she is honest about her fears about plastic surgery. Heidi is always willing to speak the truth, which is one of the reasons her fans believe her when she says that she's never had work done.