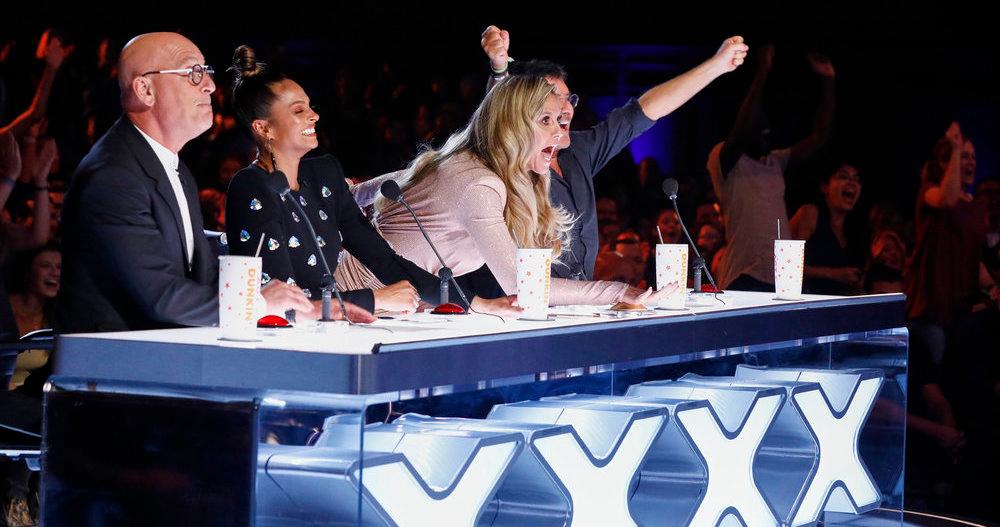 Viewers Are Once Again Locked out of Voting for 'America's Got Talent: The Champions'
On Season 2 of America's Got Talent: The Champions, 40 of the NBC franchise's most popular contestants, including winners and finalists from international versions of the show, will battle to determine which act is the best in the world — but they won't be competing for viewers' votes.
Instead, the spin-off's four celebrity judges — Simon Cowell, Howie Mandel, Heidi Klum, and Alesha Dixon (a longtime judge on Britain's Got Talent) — and 50 "superfans" get to decide the winner. So, what's the deal with this seemingly random group of voters? Here's what we know about the relatively new system.
Article continues below advertisement
Who are the superfans on AGT?
The 50 superfans were selected through an application process on the AGT website, and each one represents a different U.S. state. But in order to submit a form, you must live in or around Los Angeles, where the show is filmed. So it sounds like most of these participants aren't even from the state they're repping.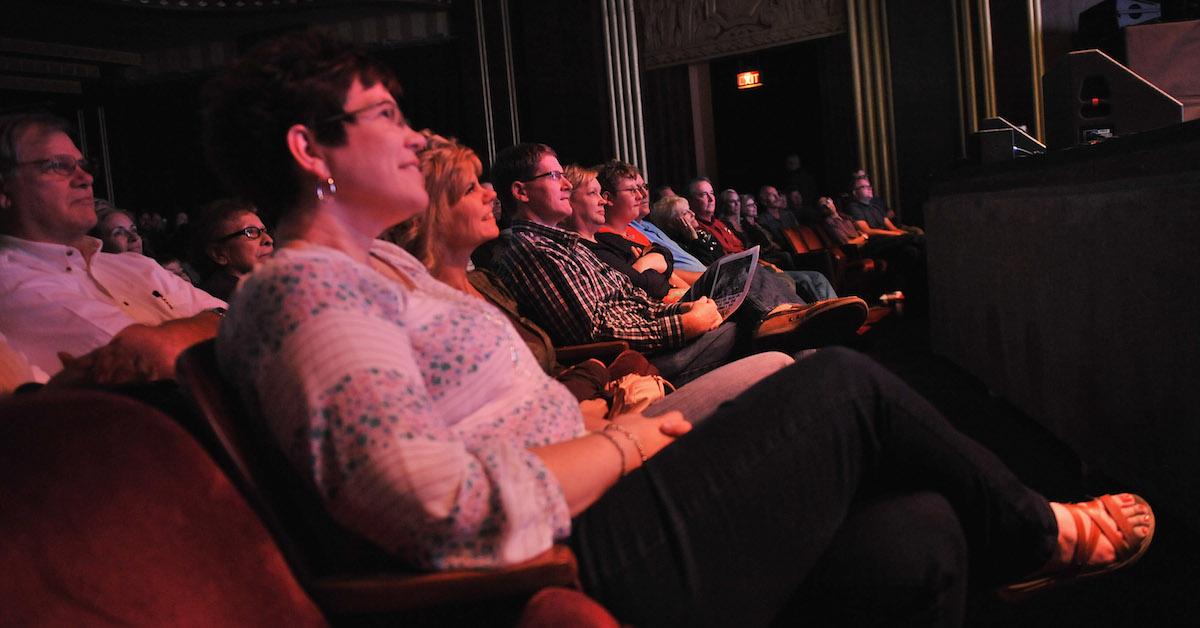 Article continues below advertisement
During the five preliminary rounds, the superfans choose two of the 10 acts competing in each round to advance to the finals, and the judges pick a third. The judges, as well as host Terry Crews, also have one Golden Buzzer each to hand out, which means a total of 20 acts will appear in the finals.
The episodes were prerecorded this fall, so you can search for spoilers (or simply scroll down on this post!) if you're so inclined. When AGT first introduced the superfan model on Season 1 of The Champions in early 2019, Simon explained that the concept brought a welcome change to the series' somewhat monotonous format.
"The 'superfans' were important because they are all fans of the show," he told Forbes last February. "They were in the neighboring place to where I was filming. When I say these guys were taking it seriously, they were taking it seriously. I would pop in several times during the taping."
Simon added that he appreciates the level of energy the chosen participants brought to the competition. "I really think they enjoyed the fact that, you know, they really had to think about it. And what was really impressive was they didn't just vote for the American act[s]," he shared. "I like the idea of doing it the way we did."
Article continues below advertisement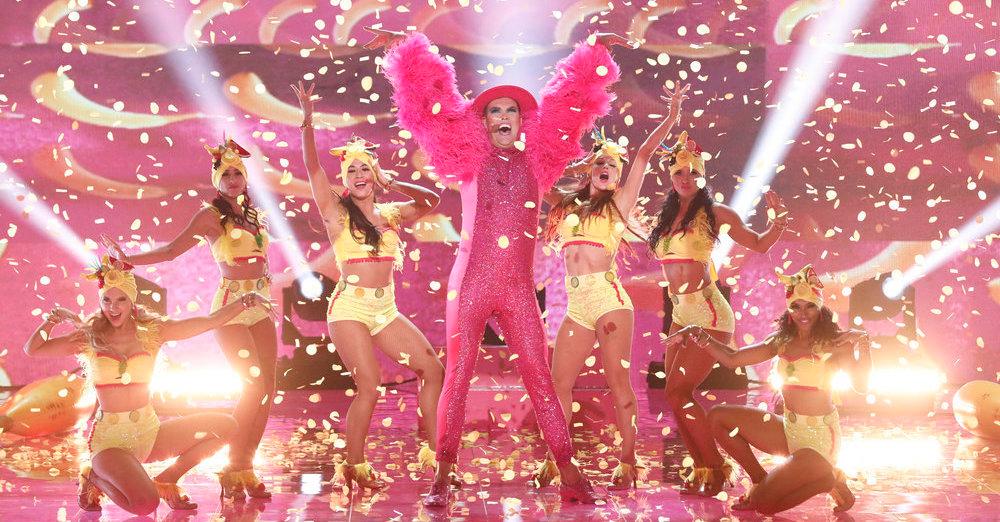 Former AGT winner Shin Lim nabbed the grand prize last season for his magic tricks, but will a foreign contestant end up on top this time around? Scroll down for Season 2 spoilers!
Who wins Season 2 of America's Got Talent: The Champions? (SPOILERS)
Article continues below advertisement
According to multiple reports, the acrobatic dance group V.Unbeatable, who placed fourth on Season 14 of AGT, will be crowned the winner on the Feb. 18 finale.
Rounding out the top five are allegedly AGT: 13 trapeze pairing Duo Transcend, 12-year-old AGT: 14 violinist Tyler Butler-Figueroa, falsetto singer Marcelito Pomoy from Pilipinas Got Talent: 2, and AGT: 6 acrobats Sandou Russian Trio Bar.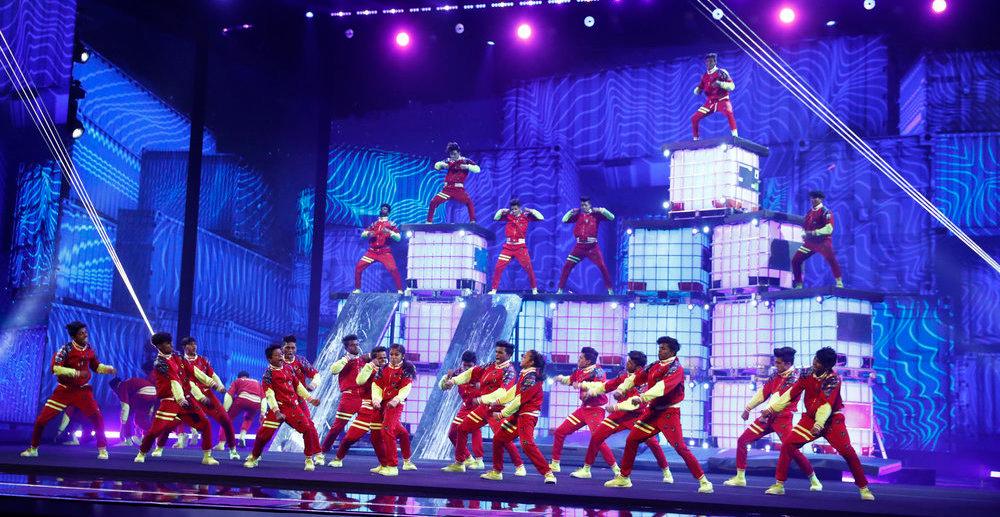 "I think it is amazing to see people that we normally would not see," judge Heidi Klum stated in a recent interview when asked about the mix of nationalities represented. "I pushed my Golden Buzzer for a foreigner, this most incredible person where I'm like, 'How come no one has heard of this person before?'"
As we saw on Episode 1, that foreigner is Norway's Got Talent Season 6 winner Angelina Jordan.
New episodes of AGT: The Champions air Mondays at 8 p.m. ET on NBC.