Josh and Katie aka Jatie Vlogs Said They're "Taking a Break" — Is It a Prank?
Did Jatie Vlogs break up? Josh Brueckner and Katie Betzing posted a video on their joint channel about the status of their engagement.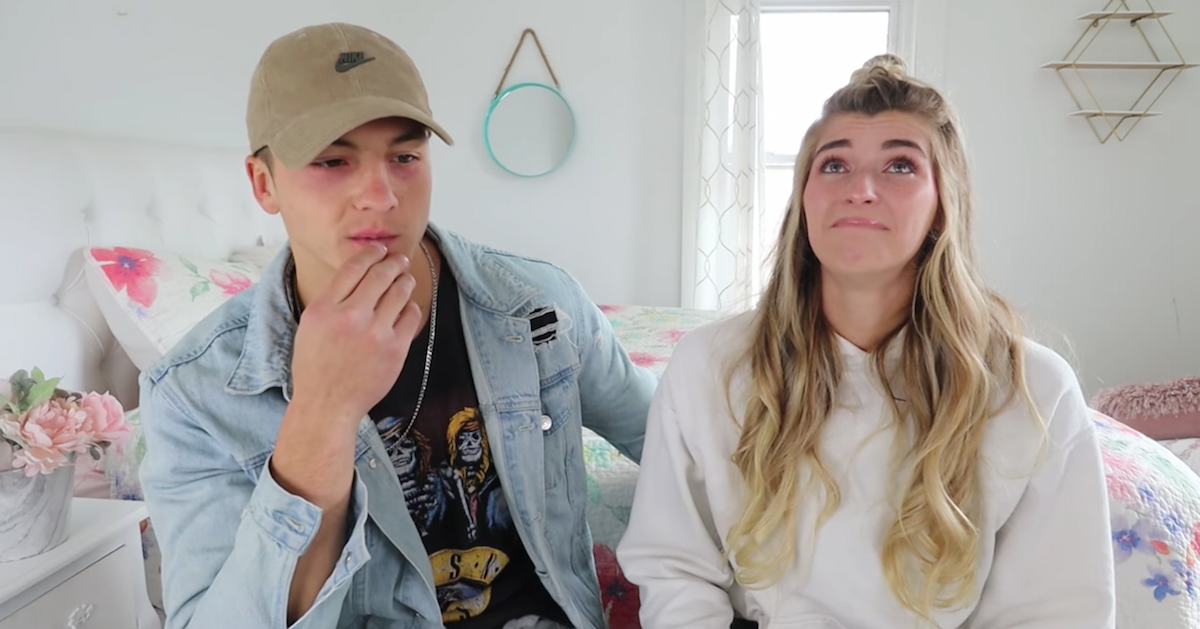 If you're a fan of getting your fix of entertaining content from watching countless YouTube videos, then chances are you've seen or heard of Jatie Vlogs. Real-life couple, MMA fighter Josh Brueckner and Katie Betzing, are behind Jatie Vlogs, and the pair got engaged in November of 2019.
The two posted about purchasing and moving into a home together in their recent vlogs, but they startled fans when they posted a breakup video on March 22.
Article continues below advertisement
Josh and Katie revealed that they were on a break in the intense video, but things were definitely not as they appeared.
Did Jatie Vlogs break up? Find out what the couple said about the state of their relationship in their two most recent videos, and for more information on their relationship and joint channel.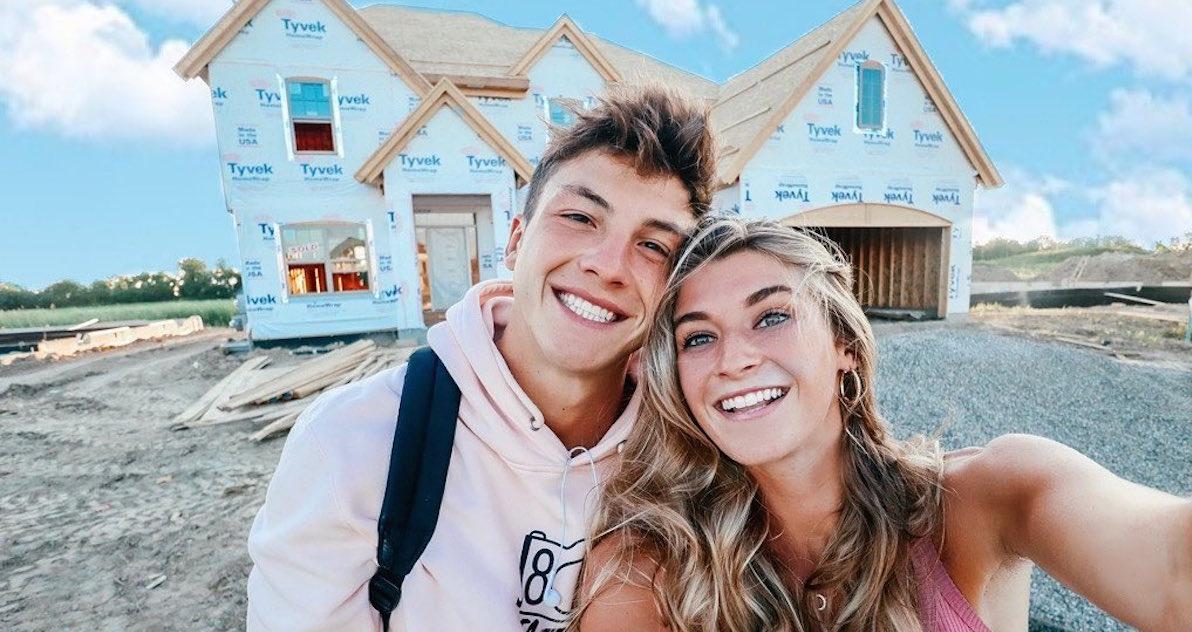 Article continues below advertisement
Did Jatie Vlogs break up?
Jatie Vlogs is specifically a couple's channel, and Josh and Katie post the lighthearted parts of their relationship on the page frequently. The two started the page in 2019, and their most-viewed video is the one in which Josh proposes to Katie. Needless to say, many of their nearly 2 million subscribers are invested in their relationship.
Katie and Josh got their fans concerned after they posted a video on March 22 that was entitled "We broke up... we're not moving in together anymore."
This video came just five days after the couple posted a video of their house tour.
"I don't know where to start in this video," Katie began.
"This is not our typical type of YouTube video that we'd be posting at all," Josh continued. "I'm sick of filming sad videos like this."
"We filmed our house tour about a week ago, and we were so happy through it. I feel like it was so fake. Right before that video, we fought," Katie said.
Article continues below advertisement
The couple then explained that they wanted to always share their happy moments with their fans, but that meant that they weren't always telling the truth. They then said that they would be taking a break from their relationship, but that they hoped that it wouldn't be the end for them.
Josh said that they would not be moving in together, and that instead, Katie would move into their new home by herself.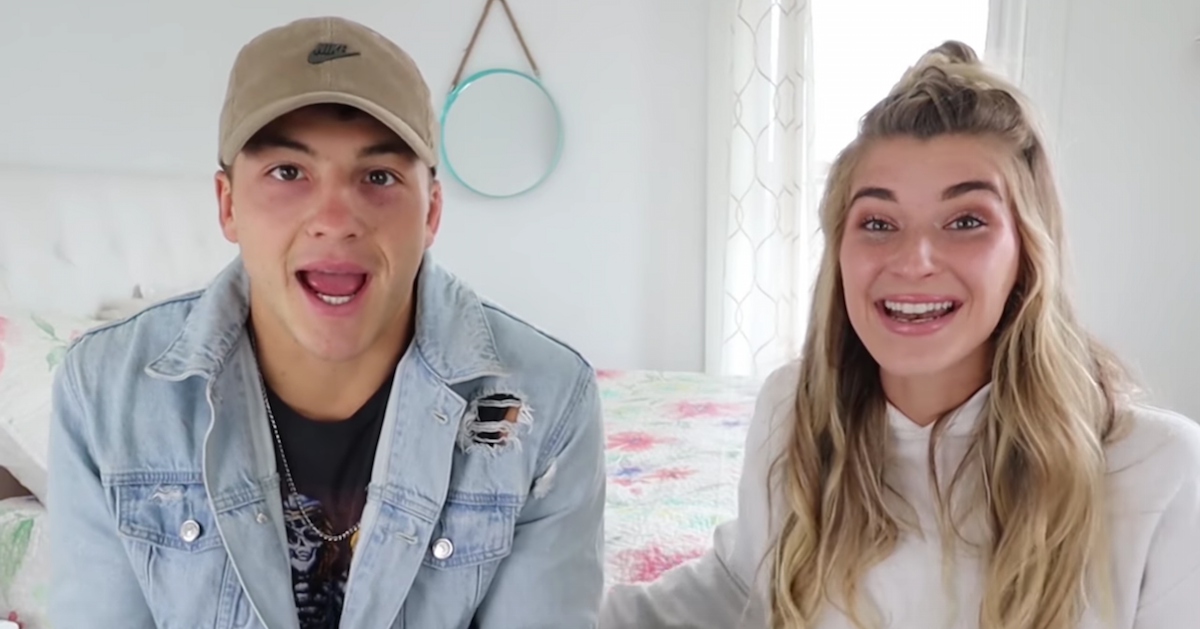 Article continues below advertisement
Josh and Katie aren't actually broken up.
It was all a prank.
The day after posting their breakup video, Jatie Vlogs released another video on their channel. In "We're Sorry," they announced that they were pranking their subscribers.
Josh explained that their viewers thought that the video about Katie's car incident was fake, and that the couple then decided they should play a joke on their fans.
"That whole video happened, and someone messed with Katie and I've seen people commenting, 'oh, they're just pranking us and stuff.' ... We would never prank you guys like that.." Josh said. "I just sat there and thought, 'we've never pranked them."
"Until now!" Katie exclaimed.
Article continues below advertisement
They then showed the behind the scenes look as to how they pranked their fans — from using makeup to make it seem like they had been crying to attempting to come across as sad.
Though they had their fans scared for a good 24 hours, Josh and Katie are still happily engaged and dedicated to their joint YouTube channel.
You can watch their prank video below!