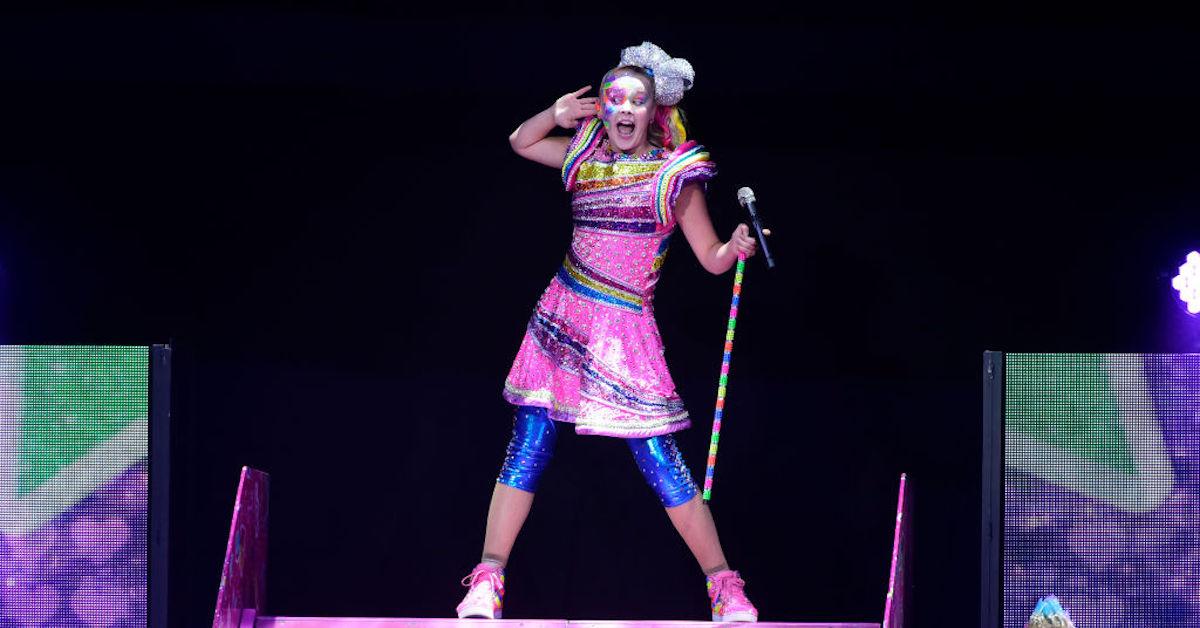 Fans Worry That JoJo Siwa and Girlfriend Kylie Prew Have Broken Up
By Pippa Raga

May. 26 2021, Published 4:37 p.m. ET
It's the summer of love for JoJo Siwa. After revealing that she had a girlfriend during a February 2021 appearance on The Tonight Show With Jimmy Fallon, the Dance Moms star recently introduced the world to Kylie Prew. The couple have been going strong for a few months now and have been sharing their milestones with fans on social media.
Article continues below advertisement
But a recent post to JoJo's Instagram stories has fans worried that the young couple may already be having some relationship drama. After JoJo posted a tearful selfie with the caption, "I. Don't. Like. Saying. Goodbye," her 10 million followers started wondering whether something was amiss between JoJo and Kylie. So, did JoJo break up with her girlfriend?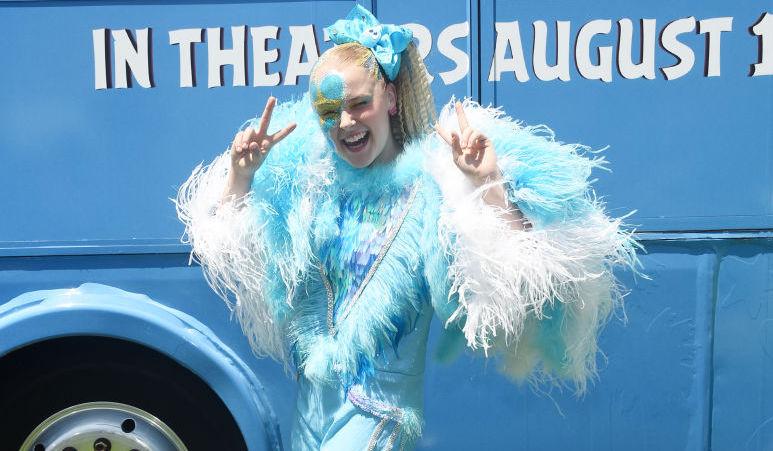 Article continues below advertisement
Did JoJo Siwa break up with her girlfriend, Kylie Prew?
JoJo Siwa seems absolutely in love with her girlfriend, but even the strongest of bonds can be tested by a long-distance relationship. JoJo recently took to her Instagram stories to share a selfie with her eyes full of tears as she said goodbye to her girlfriend of almost five months. 
"I. Don't. Like. Saying. Goodbye," JoJo wrote alongside the picture. This immediately had fans worried that she and Kylie had broken up. Thankfully, JoJo clarified the real reason for her tears shortly after.
Article continues below advertisement
In a follow-up video, JoJo explained that she was feeling emotional because she and Kylie were in a long-distance relationship and that one of their visits had sadly come to an end. "Nothing happened, we're just long distance, and we had to say goodbye today," she told fans. 
Article continues below advertisement
She continued to explain that she was simply sad that her girlfriend was leaving to go back home to Florida, while JoJo remained at her home in Los Angeles. JoJo also said that her reaction wasn't anything new. "It happens every time we say goodbye," she explained, adding that while JoJo wished she didn't have to part ways with Kylie, "It just makes when we say hi to each other even more special."
Before signing off, the influencer said she was going to continue being sad in private for a bit longer, but she didn't want her fans to be panicked about her well-being. "[It's just] the reality of long distance," she concluded. "It's very, very, very hard, but it's the most worth it ever."
Article continues below advertisement
How did JoJo and Kylie meet?
JoJo only recently opened up about her relationship with Kylie in a People interview that detailed her coming-out experience. She told the publication that she and Kylie met on a cruise. Although they started out as friends, the two soon realized that their feelings ran deeper. Their relationship turned romantic in late 2020. 
Since then, the two have been spending more time together, usually with one person flying out to meet the other. Just last month, Kylie joined the entire Siwa clan — including JoJo's mom, Jessalynn, her father, Tom, and brother, Jayden — on a trip to Walt Disney World.
JoJo posted several photos from the day to her Instagram, captioning the image carousel, "I'm happy :) so so so happy," along with a heart emoji.
Here's wishing JoJo and Kylie all the best in their journey of young love.