It's Official: JoJo Siwa and Girlfriend Kylie Prew Have Broken Up
JoJo Siwa's fans are worried about her relationship after seeing some of her recent posts alluding to problems. Did JoJo break up with her girlfriend?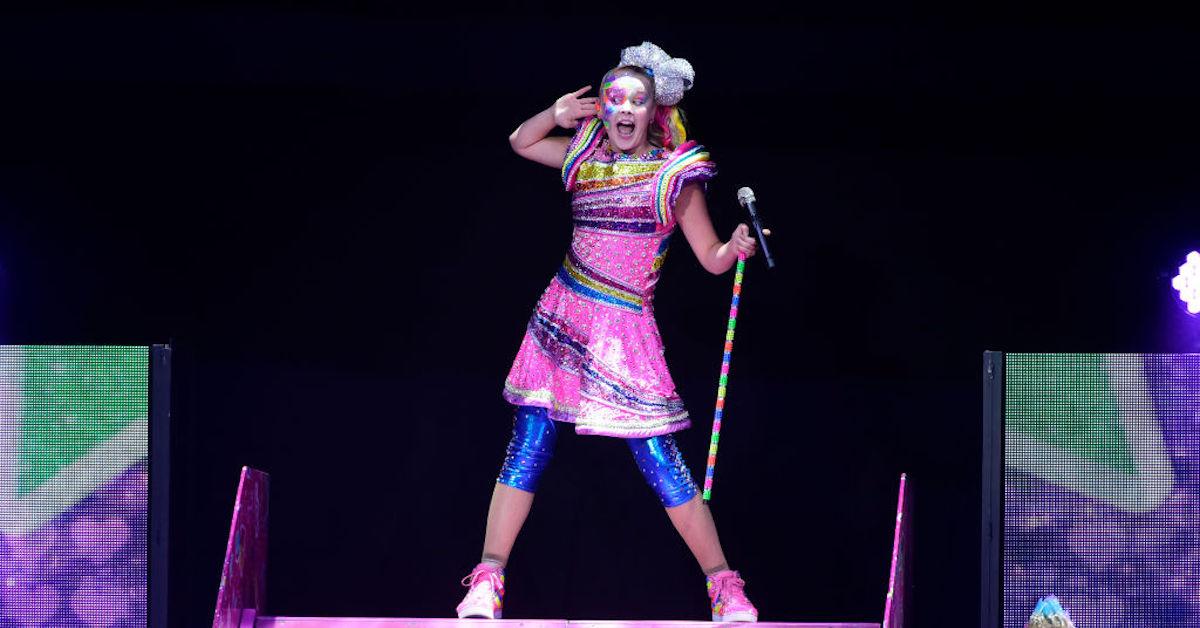 It was the summer of love for JoJo Siwa. After revealing that she had a girlfriend during a February 2021 appearance on The Tonight Show With Jimmy Fallon, the Dance Moms star introduced the world to Kylie Prew.
The couple had been going strong for a few months and had been sharing their milestones with fans on social media. But some recent social media activity from JoJo caused fans to worry that the young couple may already be having some relationship drama.
Article continues below advertisement
It's not unusual for followers to overanalyze posts, but with how vague JoJo has been online with what's going on in her personal life, many were speculating that JoJo broke up with her girlfriend. Now, it looks like the rumors are true. After reports from anonymous sources, for once, the social media speculation had some truth behind it.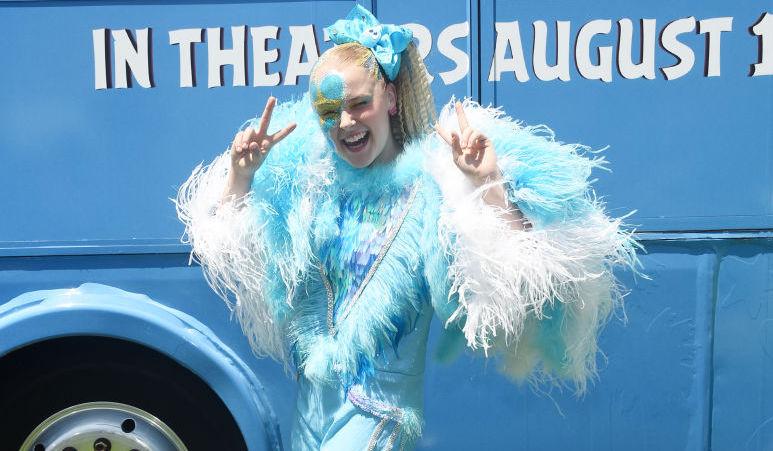 Article continues below advertisement
Fans speculated that JoJo Siwa and Kylie Prew broke up.
The concern for the young couple's relationship comes from one of JoJo's Instagram posts. While her current participation in this season of Dancing With the Stars is bound to make her already busy schedule more overwhelming, she alluded to some drama happening in her personal life online.
"This has been a WEEK. My brain has never been so overwhelmed/overloaded with not only work but also personal life," JoJo wrote.
"This week of my life has taught me SO much. Live in the moment. Smile however you can. Whatever it takes to be happy, do it. My brain is dead, my knees are bruised, and my puppy is cute. That's what is coming to my mind right now!" she continued. "Even though this week has been one of the hardest in my life for so many different reasons, it's also been one of the best."
Article continues below advertisement
JoJo also alluded to a potential breakup in other comments, telling People, "I struggle when anything is new, and I went through something that was new and I have never gone through before. It was tough and it is still tough. I cried about it last night and I'm probably gonna cry about it tonight because I'm 18 and I'm missing a piece of me that is the biggest piece of me, and that's OK."
Article continues below advertisement
News outlets are reporting that JoJo Siwa and her girlfriend really did break up.
Although JoJo has yet to confirm the breakup, now that the rumor is out there, several outlets have begun reporting the news of an official breakup. A source told The Sun, "They split. Kylie became jealous of the relationship JoJo has fostered with Jenna. JoJo is a mess."
Apparently, JoJo's busy schedule contributed to the breakup as well. "I think JoJo has always been a workhorse," the source continued. "But having a relationship and trying to keep up with a massive star schedule — it's a challenge."
Article continues below advertisement
Another source told Us Weekly, "JoJo and Kylie did break up. Some [Dancing With the Stars] cast are aware about the breakup." When people started speculating, they were actually right, since according to the source, JoJo and Kylie broke up sometime in early October.
Article continues below advertisement
"Kylie stopped attending the show so she hasn't been seen in the audience since they split," the source continued. "JoJo is focusing on the competition and giving her all. While it's a rough time for her, she's handling DWTS very professionally and still putting on a smile and giving 100 percent. She doesn't want to let down her fans."