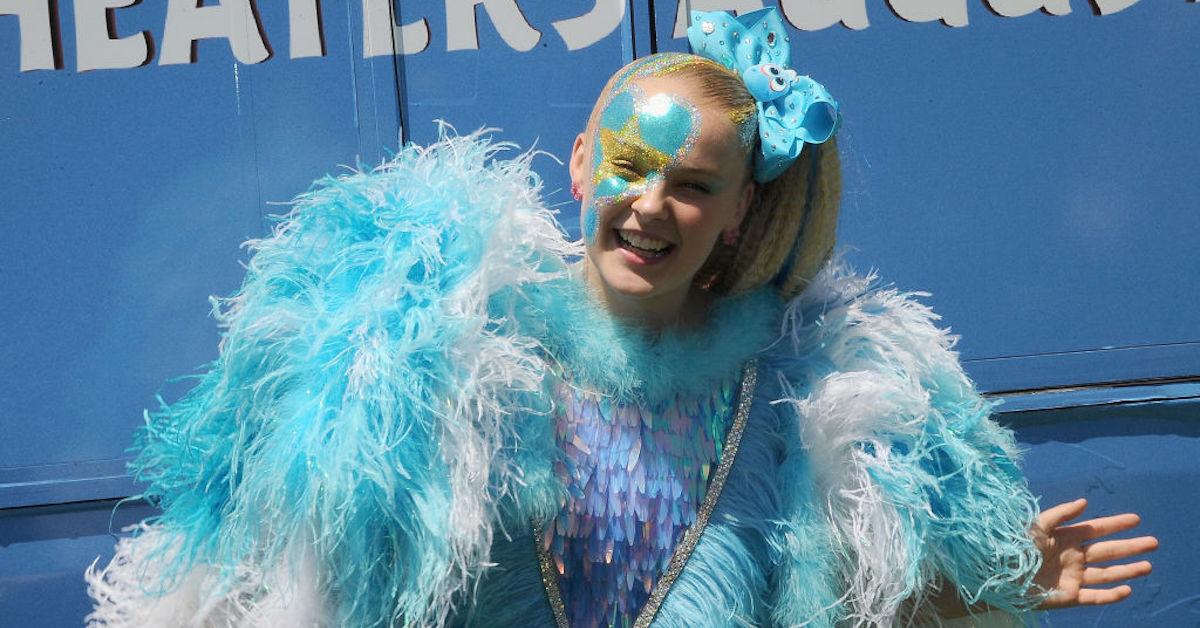 The Identity of JoJo Siwa's Mystery Girlfriend Has Been Revealed at Last
Regardless of how old you are — or how well you know YouTubers — you're most likely somewhat familiar with the viral phenomenon that is JoJo Siwa.
Article continues below advertisement
The 17-year-old ponytail-wearing, fast-talking, glitter enthusiast has made quite a name for herself in the realm of internet culture, and whether you love her or you absolutely cannot stand her, the teen has recently made news by coming out as gay and introducing her girlfriend.
Twitter is completely shook that JoJo Siwa is dating someone — here's what we know.
JoJo Siwa came out as gay, and is now seemingly dating a girl named Kylie.
After officially coming out as gay on Jan. 22, 2021, via a Twitter post, JoJo drove the internet crazy trying to figure out if she was seeing anyone special. Then, less than a month later, the internet phenom shared a cute photo of her and her girlfriend, Kylie, for their one-month anniversary alongside the caption, "No one in the world makes me as happy as this girl does. I'm so thankful to have fallen in love with the most perfect person ever who makes me smile 24/7. I love you more than you'll ever know!"
Article continues below advertisement
JoJo first shared the news a few days earlier with Jimmy Fallon that she indeed has a girlfriend, saying, "I do have the most amazing, wonderful, perfect, most beautiful girlfriend in the whole world. It's not something I'm ashamed of, I just haven't shown the internet yet," and opted to show the world her new lover in honor of Valentine's Day. Although she hasn't shared any personal details about Kylie just yet, it appears JoJo has found her match in the mysterious, yet supportive girl.
Article continues below advertisement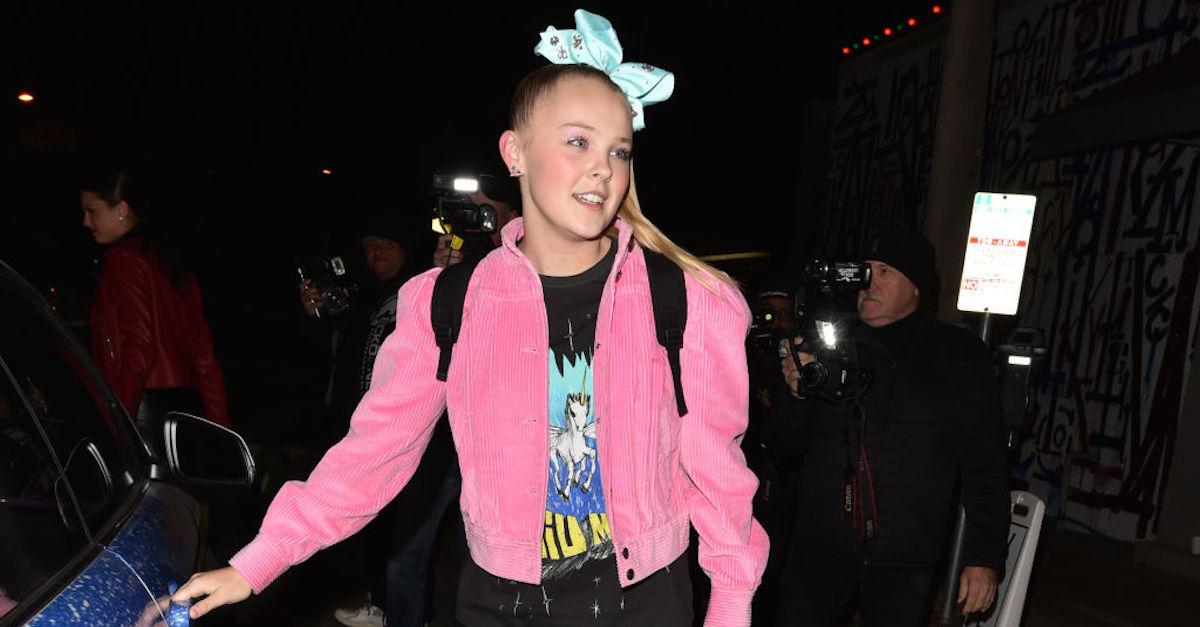 JoJo Siwa was rumored to be dating Elliot Brown in the past.
Article continues below advertisement
Elliot played football at his Omaha, Nebr. high school, Elkhorn South High School, and he's committed to playing football at University of Nebraska, according to Omaha News. Although JoJo is homeschooled, they must have somehow met in the city of Omaha, which is where she's originally from.
Article continues below advertisement
JoJo Siwa then revealed she had actually dated Mark Bontempo.
As JoJo revealed via TikTok on Aug. 2, 2020, she apparently dated Mark Bontempo — the younger brother of Madison (Bontempo) Fisher of The Fishfam (formerly Kyler & Mad) YouTube channel.
"Meet Mark:)" JoJo captioned a video of herself and the young man dancing while dressed in the other's clothing.
Article continues below advertisement
JoJo made it a point to tag her not-so-secret boyfriend, who also confirmed they were dating on his own TikTok video. In a "duet" with @createchaosgossip, Mark listens to commentary about a "fingers down" TikTok that JoJo recently had posted.
When it says, "Put a finger down if you are currently single," JoJo keeps all of her remaining fingers up — indicating she is dating someone. Mark captioned it with, "@itsjojosiwa if it's not me you have some explaining to do," alongside the hashtag #nationalgirlfriendday.
Article continues below advertisement
Mark's only other TikTok video at the time featured a dance with his twin nieces, Taytum and Oakley, and his brother-in-law, Kyler Fisher. (So he's a fun uncle, too.)
Article continues below advertisement
Yes, it's kind of mind-blowing that JoJo is dating someone, but that's only because it's easy to forget that underneath all the glitter, scrunchies, and sequins, the singer and dancer is — in fact — a hormonal teenager. We're happy for JoJo and hopefully, things continue to work out between her and Kylie.