Fans Are Convinced Matt Roloff and Caryn Have Been Together for Longer Than They Admit
Many are wondering whether Matt Roloff walked out on Amy during their marriage to start an affair with Caryn, who also works on the farm. Here's what we know.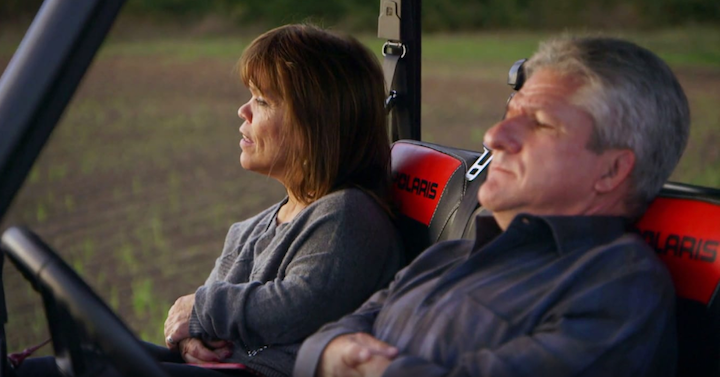 We're still not totally over the fact that our favorite TV couple, Little People, Big World's Matt and Amy Roloff have officially called it quits after almost 30 years of marriage. After all, we've been watching them work on their pumpkin farm for the past 13 years, while raising their four kids — Zach, Jeremy, Molly and Jacob — who've now branched out and had kids of their own.
Article continues below advertisement
And although Matt and Amy are both now happily coupled with different people — Amy with real estate agent Chris Marek, and Matt with the family farm's manager Caryn Chandler — many fans are wondering whether one of those relationships might have actually begun before the couple officially split.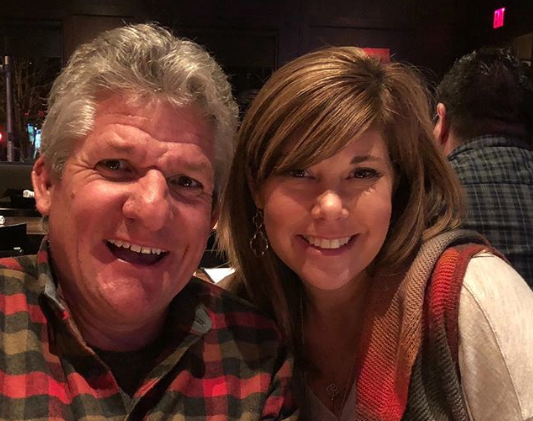 Article continues below advertisement
So, did Matt Roloff cheat on Amy?
While we love that Matt and Amy are happy in their current relationships, it's definitely a bit awkward that Matt started dating someone so close to home. Especially since Amy knew Caryn for 10 years before Matt got together with her.
"Caryn is an employee, and is in a personal relationship with my ex-husband, and so it is still hard to invite Caryn to some of the family events," Amy revealed to Good Housekeeping about her discomfort. "I'd rather just minimize the personal interaction. It's unhealthy for me."
We feel you, Amy! Whatever happened to the old proverb of not getting your honey where you get your money, Matt?
Article continues below advertisement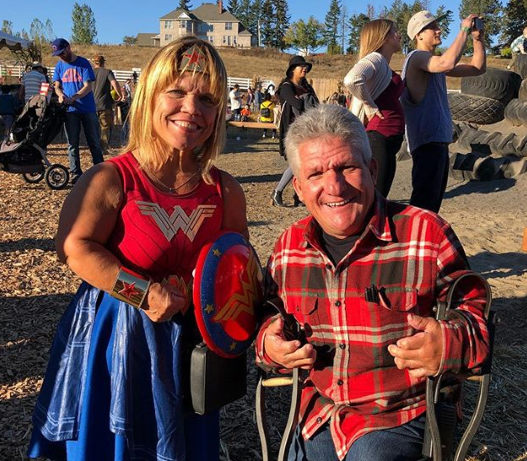 The way he sees it, "Caryn is instrumental in running pumpkin season, she's run it for 10 years. She tries to get Amy as involved as she can. There was awkwardness a little bit, but we're all kind of finding our way."
Article continues below advertisement
And while the question of whether Matt and Amy's marriage dissolved due to infidelity will likely be something only the family knows for sure, there are some hints that lead us to think that things might have become romantic between Matt and Caryn before his marriage to Amy had officially ended.
Matt and Amy have always had a different definition of the word "commitment."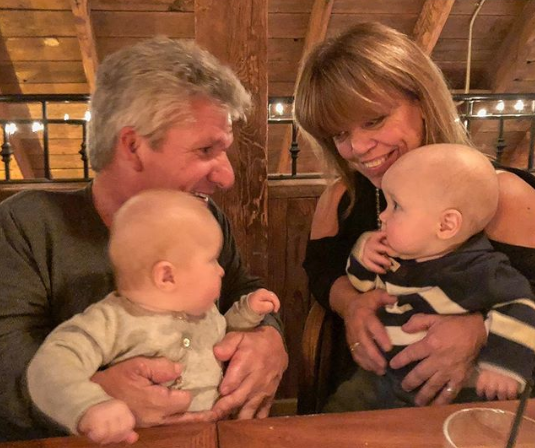 Article continues below advertisement
Take, for example, this passage about commitment from the couples' 2007 book, Little People, Big Values that In Touch Weekly dug up. "While Amy puts commitment at or near the top of her list," Matt wrote, "I would put it further down. Amy tends to be more of a committed-to-a-fault kind of person, while I see most commitments — with some very notable exceptions — as flexible and negotiable."
Does he think that marriage is one of those "flexible and negotiable" matters, or would he put it in the bucket of the other "very notable exceptions?" When his relationship with Caryn first started blossoming, Amy voiced her disappointment on TV.
Article continues below advertisement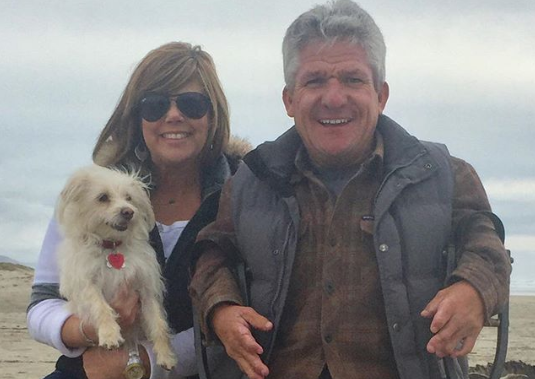 Amy was "hurt" when Matt and Caryn officially got together.
"Caryn has been Matt's personal assistant," she told the cameras. "Now that they're dating, of course that's hurtful." Granted, Caryn was also married when she first started working at the farm, but also ended up getting a divorce around the same time as Matt and Amy...
Article continues below advertisement
So although we'll never really know whether the sparks between them precipitated the breakups of both the reality couple and Caryn and her husband, it wouldn't be the first time something like this occurs. And it's honestly kind of impressive that they were able to dust themselves off and continue to work together despite all of the drama that surrounds their farm life — cheating or not.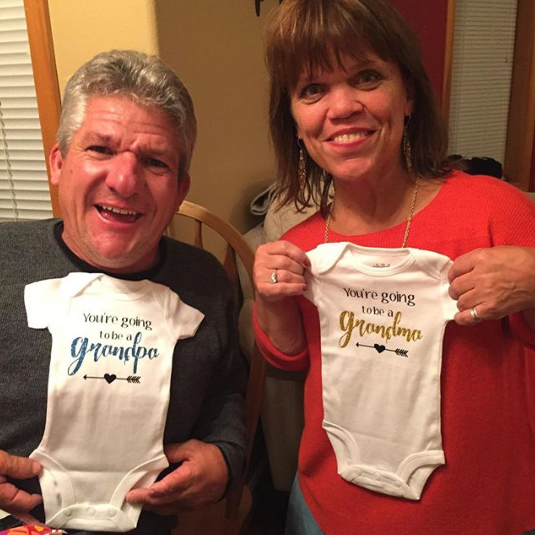 Article continues below advertisement
It seems like Amy and Matt really been able to live up to the emotional statement they penned when they announced their divorce publicly. "After 27 years of marriage, it is with great sadness that we have come to the difficult decision to file for divorce," the statement read.
"We are proud of what we have accomplished together, including raising our four wonderful children, who have grown to become remarkable adults, and building our strong and ongoing successful businesses. Our kids and our every-growing family, and the love and support we have for them, will be our priority. We will continue to work together side-by-side in the daily responsibilities for our many current ventures," they wrote.
Hopefully their new relationships are keeping them happy and fulfilled these days (and letting them put their pasts behind them). We're also eager to see whether Matt will pop the question to Caryn this season.
Little People, Big World airs tonight at 9 p.m. on TLC.