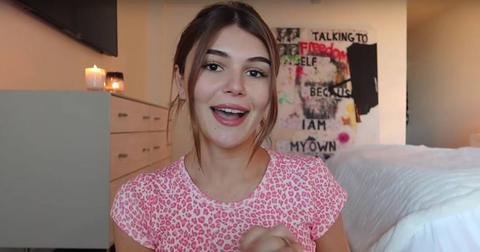 Was Olivia Jade Aware of the College Admissions Scandal All Along? Here's What We Know
By Nakeisha Campbell

Updated
Lori Loughlin's daughter, Olivia Jade, has officially returned to YouTube. She's been absent since March when her parents got arrested for their involvement in the college admissions scandal. But in her new vlog, "hi again," the influencer got candid about her previous hiatus and talked about her desire to share new content.
Article continues below advertisement
She said: "I actually really, really miss it. I genuinely miss filming, I feel like a huge part of me is not the same because this is something that I'm really passionate about and something I really like to do."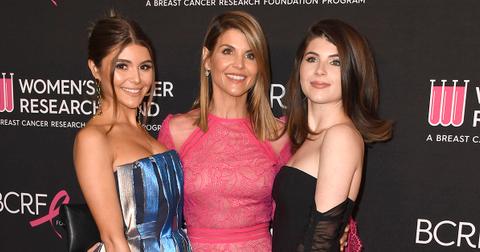 Article continues below advertisement
Though countless fans were hoping to hear her take on the whole bribery scandal, Olivia explained that's she's actually not legally allowed to comment on it. In fact, it's part of the reason why she kept her distance from social media for so long. 
Still, we all want to know: Was Olivia aware of what was happening even before her parents got caught? Here's what we know.
What actually happened during the scandal?
Just in case you need a refresher, Olivia's parents, Lori Loughlin and Mossimo Giannulli, were among several other parents who got arrested for unethically getting their kids into top schools. They all worked with William Rick Singer, a college admissions consultant who organized the entire scheme. 
Article continues below advertisement
But as for Olivia's parents, they went as far as paying over $500,000 to fabricate their daughters' athletic achievements. Both Olivia and her sister, Isabella Rose, were made to look like recruits to the University of Southern California's crew team, even though they never played the sport.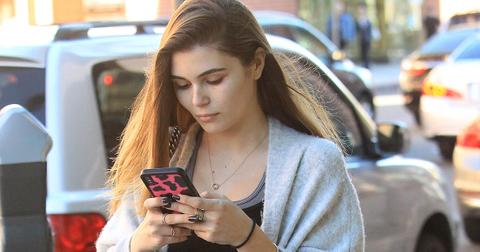 Article continues below advertisement
As a result, the famous couple was charged with money laundering and conspiracy to commit mail fraud. Both have pleaded "not guilty," but now, they're facing even more pressure to admit their role in the scandal. Both were charged yet again in October 2019 for conspiring to commit federal program bribery. As of now, they're still trying to avoid a plea deal before they head to trial.
Did Olivia Jade know about it from the start?
Olivia has (understandably) been quiet about her role in the scandal, but in May 2019, a source came forward and claimed that she actually knew about it all along. 
They said: "Olivia fully knew what her parents did to get her into USC, but didn't think there was anything wrong with it. She didn't get into any other California schools."
Article continues below advertisement
And unfortunately for Olivia, the charging documents also seem to suggest that she was well aware.   
For instance, it mentions that William asked her parents to send him a photo of her in an ergometer so that it looked like she was a real athlete. Surely, if her parents went as far as setting up a photo shoot for this, it's likely that Olivia was at least vaguely aware that something was up.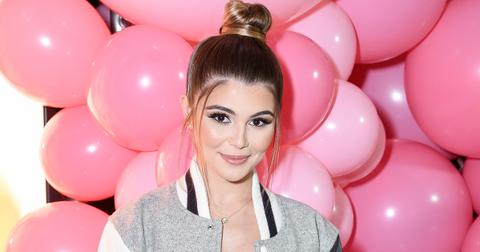 Article continues below advertisement
Then again, we've also seen a revolving door of multiple sources who seem to be telling different stories. 
For example, one insider's comment suggested that the YouTuber had no idea: "Olivia was angry with her parents at first, but now realizes that they were just trying to do what's best for her. Olivia loves her mom and dad very much, but is especially close with Lori."
So, was Olivia complicit in this scheme from day one? The legal documents will tell you that it's certainly possible, but frankly, it's still hard to tell for sure. 
Article continues below advertisement
Will Olivia be going back into USC?
One source claimed that, in an attempt to regain her status, Olivia begged the school to let her back in after the news got out. They said: "She knows they won't let her in, so she's hoping this info gets out. She wants to come out looking like she's changed, learned life lessons and is growing as a person, so she for sure wants people to think she is interested in her education." 
However, in August, yet another source revealed that the vlogger now has no intention of going back. They said: "Olivia has no plans to return to USC. She never wanted to attend USC to begin with, and now she is sure that USC isn't the place for her. Right now her goal is to rebuild her brand and her business." 
Olivia shared in her new video that while she's "terrified" to make her official comeback, she's now working on "taking smaller steps in the right direction."