Did Fictional Criminal Defense Lawyer Perry Mason Ever Lose a Case? It's Complicated
Did fictional criminal defense attorney Perry Mason ever lose a case? Let's look back at groundbreaking CBS legal drama 'Perry Mason' for answers.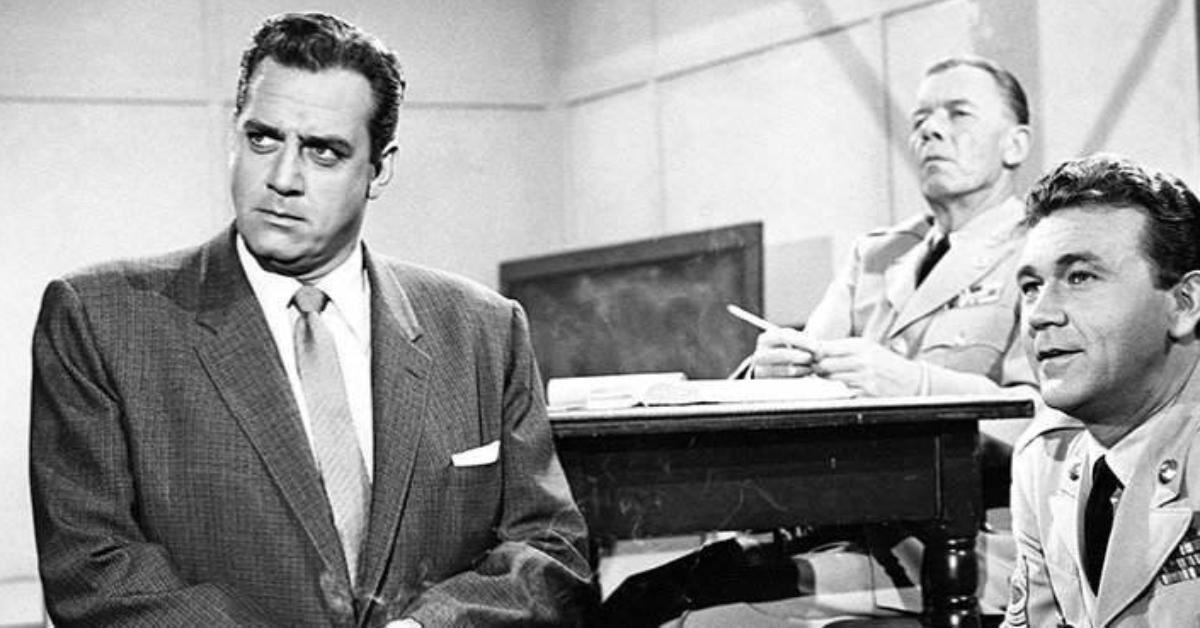 First entering the zeitgeist in 1933, famed criminal defense lawyer Perry Mason came from the mind of lawyer and author Erle Stanley Gardner. After penning The Case of the Velvet Claws — which introduced the skilled character — the author went on to write over 80 Perry Mason mysteries. His captivating book series spawned TV shows, feature films, a radio serial, and comic books across several decades.
Article continues below advertisement
In fact, legendary courtroom dramas like The Practice and Law & Order likely wouldn't exist if it weren't for CBS's hour-long Perry Mason series starring Raymond Burr (Rear Window). Running from 1957 to 1966, the series saw the Emmy winner embody the masterful Los Angeles lawyer, successfully defending falsely accused people and exposing true criminals on the witness stand.
As detailed by Smithsonian Magazine, "The show was the first to make heroes of investigators and defense attorneys, established a longstanding two-act structure, and defined conventions like the unexpected confession in a dramatic cross-examination."
CBS's Perry Mason was certainly molded to be a charming hero, as viewers rarely witnessed him fall. So, did Perry Mason ever lose a case? Keep reading to find out!
Article continues below advertisement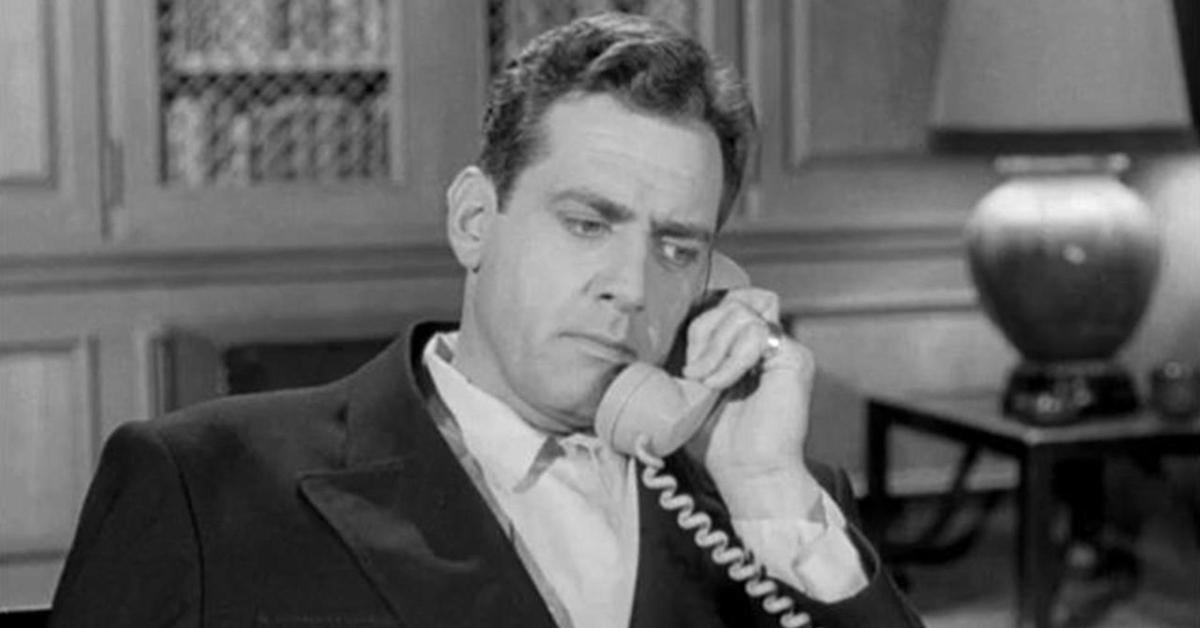 Perry Mason only lost one case over the course of nine seasons.
That's right, Perry Mason was almost undefeated.
Although 1958's "The Case of the Terrified Typist" and 1963's "The Case of the Deadly Verdict" both showcase Perry Mason losing, he's able to reverse the decisions and both losses are negated.
Perry Mason's only actual loss is featured in Season 6, Episode 28, titled "The Case of the Witless Witness," which sees the lawyer defend "a highly-respected judged accused in the poisoning murder of a witness who was planning to expose him," per the Prime Video description.
Article continues below advertisement
However, according to a conversation between journalist Robert Siegel and Emmy winner Barbara Hale (Adam-12) — who famously played legal secretary Della Street — Perry Mason's sole loss was considered a mistrial.
"You must realize that Perry never lost cases and with the one that he lost, it was claimed a mistrial. As far as the show was concerned, he never lost the case," Barbara relayed.
"But I've read on a website called 'The Perry Mason TV Show Book' that in 'The Case of the Witless Witness,' that begins with a judgment being handed down against Perry — doesn't count?" Robert questioned.
"Oh no," Barbara responded. She went on to declare that "there was only one Perry Mason."
Article continues below advertisement
HBO rebooted 'Perry Mason' in 2020 and Season 2 premiered on March 6, 2023.
From creators Ron Fitzgerald and Rolin Jones, HBO's period drama Perry Mason sees Emmy winner Matthew Rhys (The Americans) step into the shoes of America's favorite fictional criminal defense lawyer in 1930s Los Angeles.
According to HBO, "The second season picks up with Perry in the throes of the Los Angeles legal system during the height of the Great Depression. Alongside crackerjack assistant Della Street (Juliet Rylance) and hardboiled ex-cop Paul Drake (Chris Chalk), the former PI garners a reputation for taking on clients that few would dare to defend."
Article continues below advertisement
As for how the reboot differs from the CBS TV show and the literary source material, it reveals who Perry Mason is as a man. The creators aimed to paint a picture of Perry Mason's life beyond his flourishing career.
"The decision to do an origin story for our hero was crucial," Ron Fitzgerald told The Hollywood Reporter.
Article continues below advertisement
"Gardner didn't leave many clues about Perry Mason — the man, not the lawyer — in the 80-some novels he wrote about him," he continued. "Neither did the Raymond Burr TV show. We had to create a backstory pretty much from scratch."
With little backstory to study, the co-showrunner questioned, "Where did this intrepid lawyer come from? And how did he get to be the guy who never loses a case?"
While the concocted answer to the first question is a Glendale dairy farm, the answer to the second question plays out across two seasons.
Season 2 episodes of Perry Mason premiere on Mondays at 9 p.m. EST on HBO.