Stanley Tucci Talks Magical Moments in Florence and His Love of Pastina (EXCLUSIVE)
In an exclusive interview with 'Distractify,' Stanley Tucci spoke about his Italian heritage, formative experiences abroad, and his 2023 holiday meal kit with S.Pellegrino.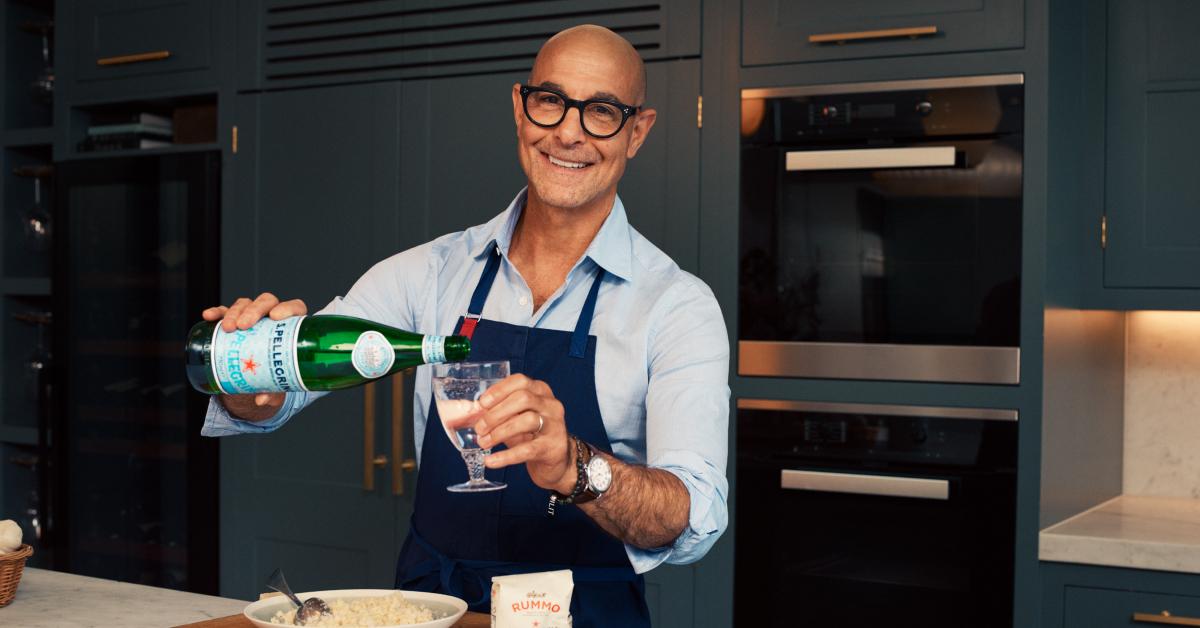 Five-time Emmy winner Stanley Tucci is known for his roles in the The Hunger Games franchise, The Devil Wears Prada, and The Lovely Bones. But it was his writing, directing, and acting work in Big Night — which the late Roger Ebert called "one of the great food movies" — that made the acclaimed talent realize the emotional, spiritual, soul-bonding, near-religious power of food.
Article continues below advertisement
Over the years, the Italian-American star has leaned into his boot country heritage, releasing a handful of bestselling cookbooks and his Emmy-winning CNN docuseries Stanley Tucci: Searching for Italy.
Additionally, in early 2022, Stanley embarked on a multi-year collaboration with Italian natural mineral water brand S.Pellegrino.
For the second year in a row, the Julie & Julia star and S.Pellegrino will celebrate the holiday season with a limited edition meal kit, this time with a mission to revive everyone's favorite star-shaped pasta, pastina.
In an exclusive interview with Distractify, Stanley got candid about his Italian roots, his formative experiences in Florence, and treasured family recipes in his 2023 "S.Pellegrino Presents: Stanley Tucci's Stelline Two Ways" recipe kit. Andiamo!
Article continues below advertisement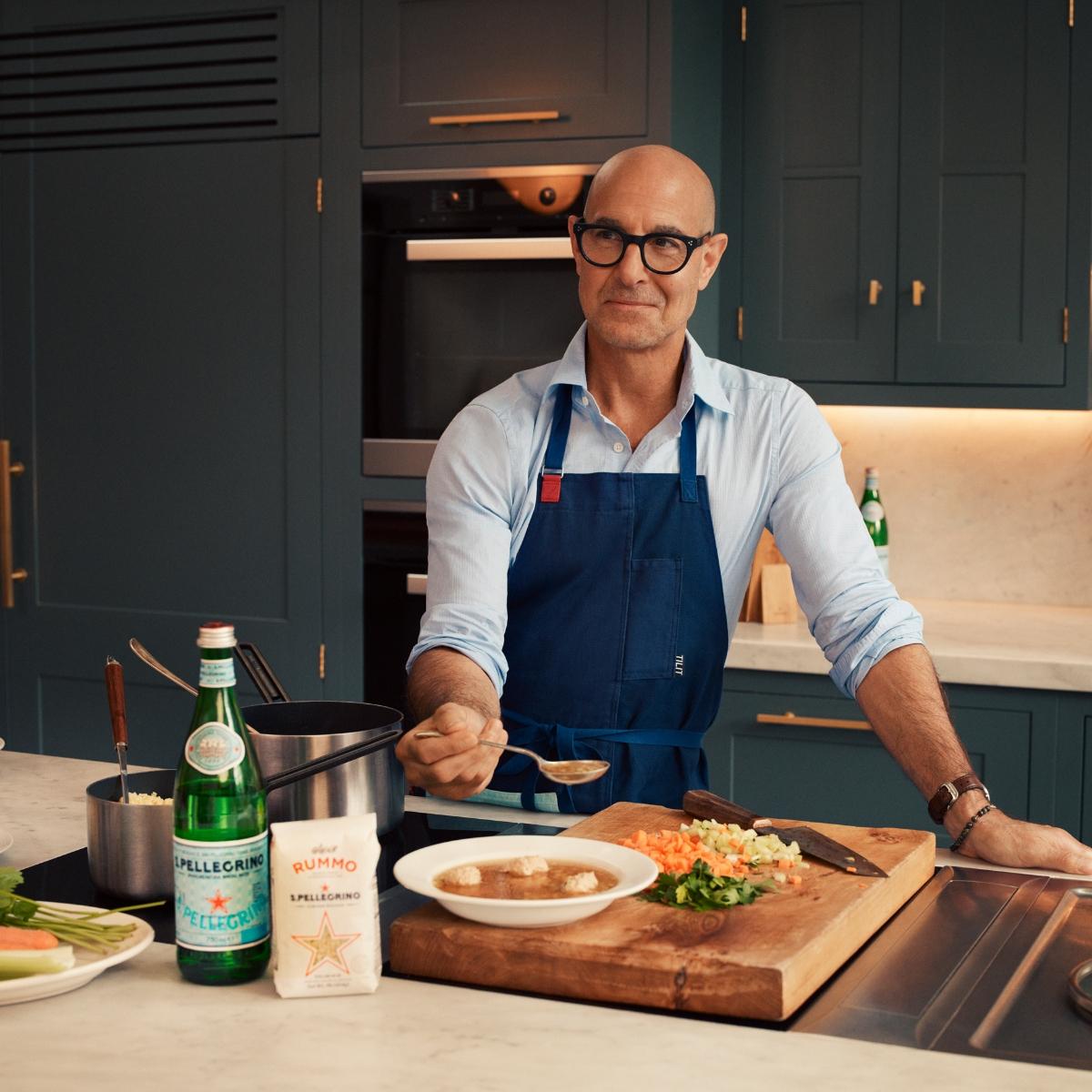 Stanley Tucci on living in Florence, Italy: "That completely changed my life."
When we asked Stanley about the origins of his deep connection with his heritage, he gave us the most Italian response possible.
"I started connecting with my Italian heritage from the moment I came out of the womb," Stanley told Distractify. He went on to reminisce about his life-altering experiences living in Italy.
"I went to live in Florence when I was a kid for a year," he shared. "My dad was an art teacher and he studied at the Accademia in Florence."
Article continues below advertisement
Before his eye-opening journey to Italy, little Stanley lived in a Westchester, N.Y., cul-de-sac surrounded by woods. He said it was "lovely," but "it wasn't Florence."
"Then you go to Florence when you're 12. It's 1972. ... It was just incredible," he continued. "That just completely changed the way I saw the world."
Of course tween Stanley was happy to get back to America, but his time in Italy left him with an itch he was desperate to scratch again.
"By the time I graduated college I was 21, and I had this yearning to go back to Italy. About a year or so later, I went back. ... I was in Italy for, like, two weeks and then I went to Vienna, and I went to Paris, and I went to London."
Stanley journeyed through Europe on just $25 a day, and that was including his hotel. Arthur Frommer's popular money-saving Europe guides were helpful.
"I remember paying $10 for a room in a pensione, and then I had $15 to spend."
Article continues below advertisement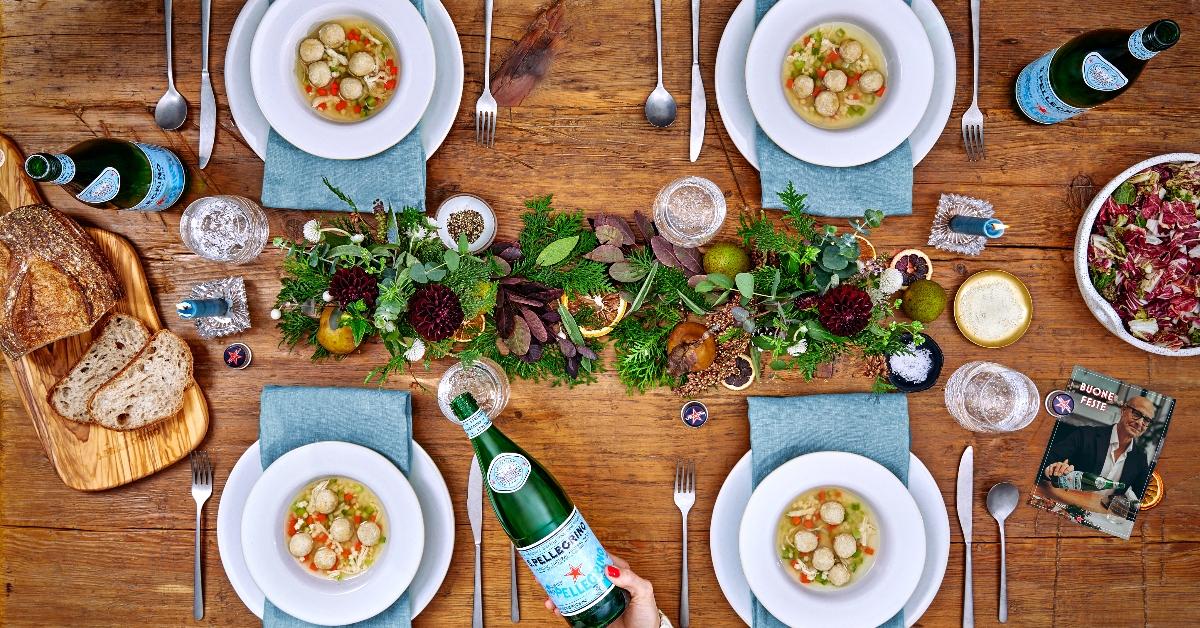 Stanley Tucci dishes on his beloved family recipes: Brodo di gallina con polpettine di pollo and pastina classica.
"They're recipes that I grew up with, I think every Italian grew up with them," he said of the two family recipes included in the "Stelline Two Ways" recipe kit — which features "a selection of fresh ingredients, premium Italian products, two bags of S.Pellegrino Stelline pasta, and of course, a bottle of S.Pellegrino," per the official press release.
Article continues below advertisement
Stanley has memories of his aunt serving brodo di gallina con polpettine di pollo — aka chicken soup with chicken meatballs and stelline pasta — during Thanksgiving as a first course.
"My mom would make it all through the winter, you know, because it's good for you."
He recommended serving it before a meat with "a strong flavor," like rabbit, chicken, or lamb.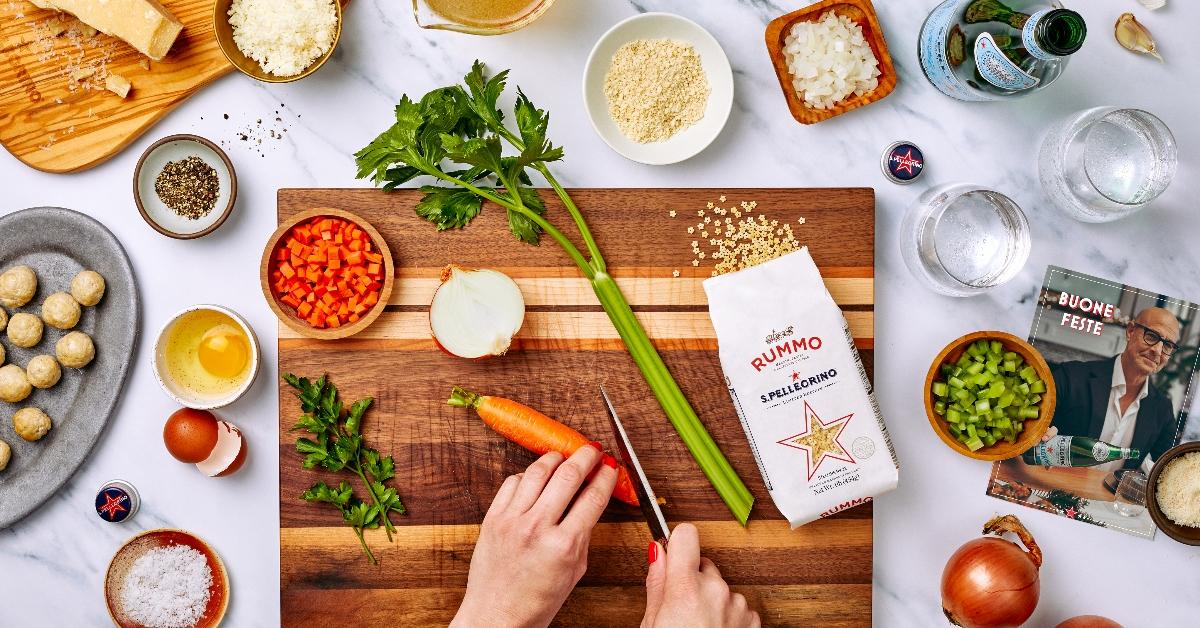 Article continues below advertisement
"And then there's the pastina, the stelline with butter and cheese. It's comfort food."
Stanley looked back on consuming these classic dishes when he was feeling under the weather during childhood.
"If you had a cold, you had the chicken stew with the stelline in it. When you were recuperating from a stomach ailment, one of the first things you would eat is pastina with a little bit of butter and cheese," he said.
Stanley Tucci on the warm nostalgia of pastina: "So many of us remember it as children."
Since Ronzoni discontinued its adored pastina in early 2023, the star-shaped pasta has been difficult to find in the U.S. We asked the Supernova actor why he believes keeping it around is important.
"It's a thing that all kids love," he said before telling us that he and his adult children still devour the tiny stars.
"I'll have it for breakfast. I had it the other day," he shared. "I heated it up with a little butter and cheese, and then I dropped an egg into it and scrambled it."
Article continues below advertisement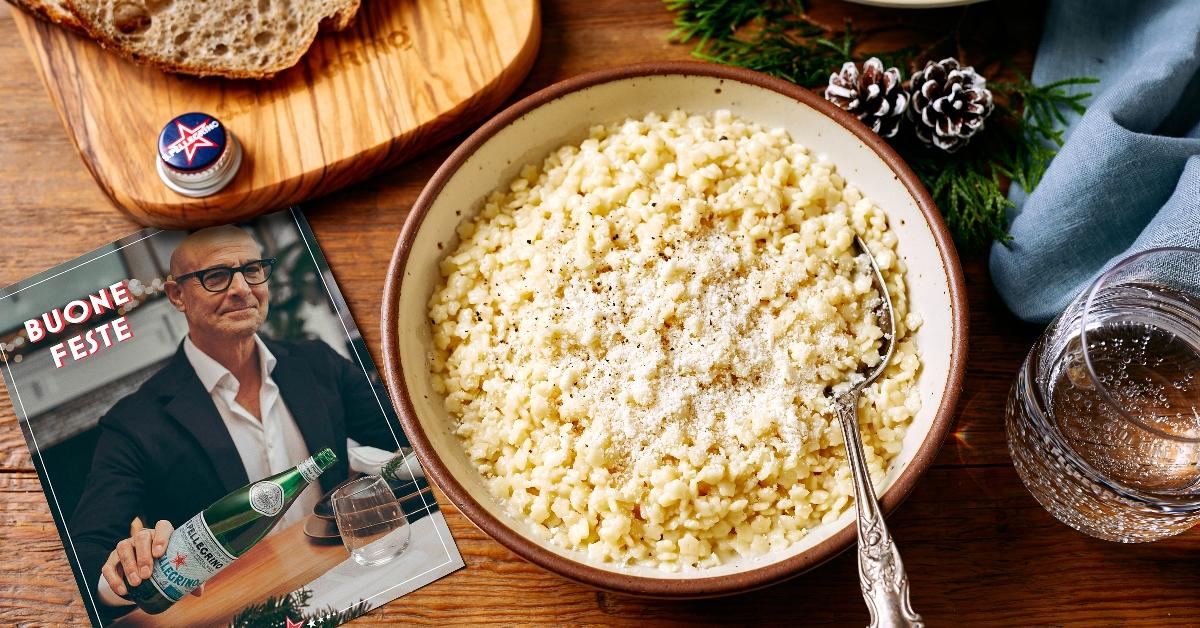 The S.Pellegrino Stelline pasta was crafted in collaboration with Italian pasta brand Rummo and "pays homage to S.Pellegrino's iconic red star logo," per the press release.
The $89 "Stelline Two Ways" recipe kit is available to purchase via World Chef/YumCrunch starting on Nov. 1, 2023. There will be additional weekly drops on November 8, November 15, and November 27.
S.Pellegrino proudly celebrates community, friendship, and joy — aka "true Italian virtues." When we asked Stanley how foodies can bring these virtues to the holiday dinner table, he left us with this:
"Invite your friends, invite people from your community, serve good food, and then you'll have the joy."