A Search for "Chicken Soup" on Facebook Yields a Pretty Disturbing Result
Facebook users are being flagged after entering "chicken soup" into the search bar. That's because "chicken soup" sometimes has a much more nefarious meaning.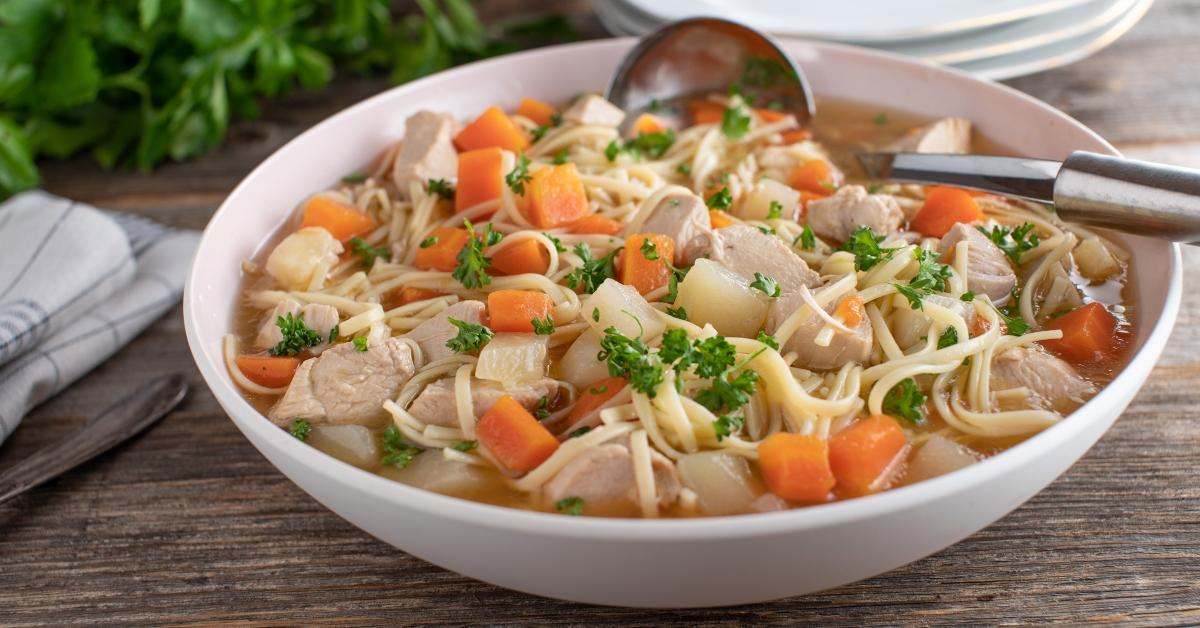 The Gist:
Users who enter the term "chicken soup" in the Facebook search bar may receive a warning about child sexual abuse.
The term "chicken soup" may be used as a code word for child sexual abuse material.
Chicken soup has long been thought of as comfort food. Although it probably doesn't do anything for you when you're sick, receiving it from a loved one is an act of care and compassion. Chicken soup represents warmth and kindness. This idea is so ubiquitous that it birthed a series of books that began with Chicken Soup for the Soul.
Article continues below advertisement
Unfortunately this classic "get well soon" dish has taken on a new meaning, and it's not great. Facebook users have discovered that upon entering "chicken soup" into their search bars, said search is being flagged by the social media site. What's going on with our favorite sick supper? Here's what we know.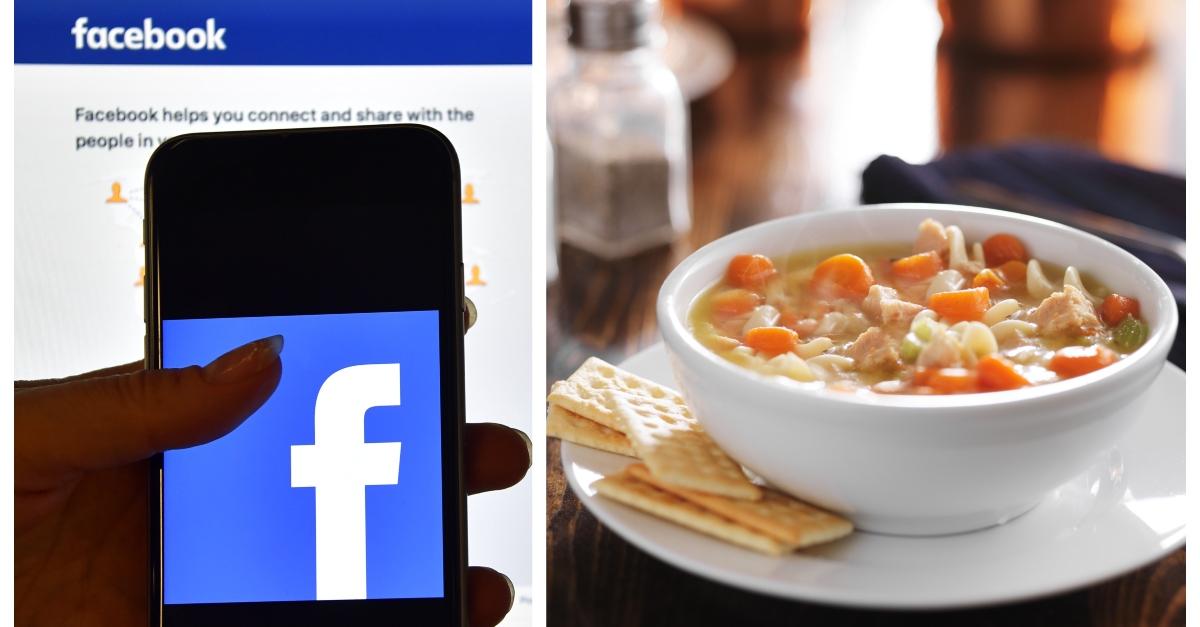 Article continues below advertisement
What happens when you enter "chicken soup" into the Facebook search bar?
If you're looking for recipes, or a community that's obsessed with this bountiful broth, don't search for "chicken soup" on Facebook. Upon doing so, the social media website immediately flags this action for a pretty alarming, not to mention very illegal, reason.
A notification immediately pops up that reads, "We think your search might be associated with child sexual abuse." It goes on to say, "Child sexual abuse, or viewing sexual images or videos of children, can lead to imprisonment and other severe personal consequences. Child sexual exploitation causes extreme harm to children."
Article continues below advertisement
Facebook then points out that sharing this kind of exploitive material does further harm to the victims. The message also mentions the existence of organizations that can help anyone "having sexual thoughts about children," but doesn't specifically name any. It ends by urging people to report this kind of activity to law enforcement and for anyone who has experienced child abuse, "please consider reaching out to a helpline, friend or trusted adult for support." But, which helpline?
Article continues below advertisement
Why is "chicken soup" being flagged for this kind of activity?
When Twitter user @KingBobIIV tweeted out the Facebook message that appeared after searching for "chicken soup," one person responded with a fairly upsetting reason. According to @ItsPropaPanda, some "users were sharing and asking for links to child abuse images and videos." They added, "Sometimes they used generic terms with the initials 'C.P.' a common abbreviation for 'child pornography,' and code like 'caldo de pollo,' which means 'chicken soup' in Spanish."
Sadly, @ItsPropaPanda's theory is seemingly backed up by a recent arrest made in Brownsville, Texas Valley Central News reported that on July 20, 2023, "a man caught with child porn told agents that his message 'tienes CP?' stood for 'caldo de pollo,' documents revealed." Daniel Robles-Contreras was detained on a charge of "charge of possession with intent to view material containing child pornography that had been transported by foreign commerce, federal records show."
Article continues below advertisement
Robles-Contreras was attempting to enter the U.S. at the Veterans International Bridge on July 15, 2023, when the Mexican resident was "referred for a secondary inspection and was asked for his cell phone." While searching his phone, a U.S. Customs and Border Protection found "videos of 'prepubescent female children.'"
Authorities were given permission by Robles-Contreras to search other apps where they found an outgoing message on Telegram that read, "Tienes CP?" which means, "Do you have CP?" During his interview, Robles-Contreras told agents that CP "stands for 'caldo de pollo' which translates to chicken soup." Evidently he also admitted to knowing that "caldo de pollo" is a code for child porn, but denied knowing the material was on his phone.