"I'm Not Drinking That Much Tonight" — Woman Ends up Cooking Her Own Food at Waffle House
A woman chronicled how she got so drunk she ended up cooking her own Waffle House meal in a viral TikTok.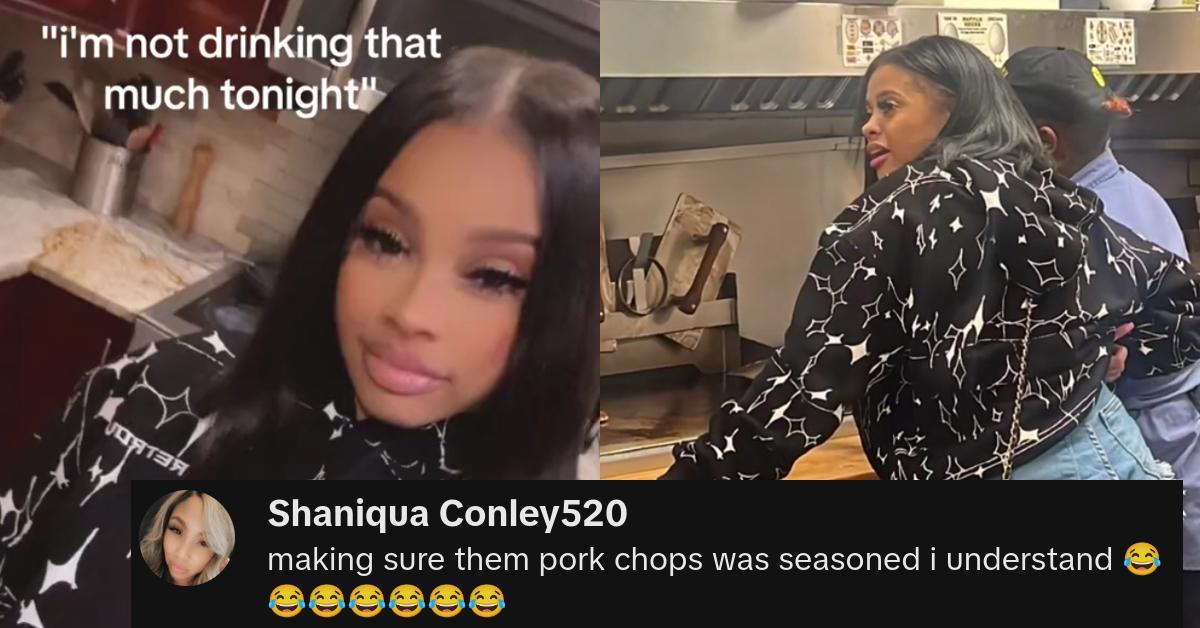 Article continues below advertisement
While there doesn't seem to be any scientific studies delving into the phenomena of people who get drunk loving Waffle House so much that they decide to become a temporary employee, there probably should be at this point.
Article continues below advertisement
Because TikToker @shysohollywood went viral for doing the same exact thing in a video, a bunch of her followers, presumably also Waffle House die-hards, find it highly relatable.
Article continues below advertisement
In the clip, she records herself with a text overlay that reads: "I'm not drinking that much tonight," however, the montage that precedes the initial portion of her TikTok proves that statement was a lie.
That's because it cuts to a photo of her in cut-off jean shorts leaning near the grill behind a Waffle House counter, followed by an image of what looks like a finished plate of food.
Article continues below advertisement
She penned in a caption for the clip: "I made my own meal and also got hired that night."
Commenters said that for a drunk Waffle House night, the TikToker made out all right: "At Waffle House with the cakes out aye at least you didn't get into a fight"

Article continues below advertisement
Someone else just thought it was hilarious she decided to help them cook her own food: "naw helping the workers cook your meal has me HOLLERING"
Another TikToker who said that they previously worked at Waffle House would've loved to have interacted with a customer like @shysohollywood: "Lmao as an ex-employees you would've been my fave customer"
Article continues below advertisement
Inc. delineated how Waffle House has managed to somewhat embrace its notoriety as a late-night food destination for the inebriated in an article that discusses the chain's response to the infamous 2017 "drunk bro."

Article continues below advertisement
The outlet had gushing things to say about Waffle House's public response to the man, which was this pithy piece of PR genius: "We're glad Alex was able to enjoy his Texas Bacon Cheesesteak. We've apologized to Alex and have invited him back to eat with us. We also promised him we'd do the cooking the next time."
Inc. also highlighted that while the brand didn't refrain from "join[ing] in on the fun" by providing a joke of their own, they also didn't "overdo it" to the point where it became played out or call more attention to the fact that a worker for the store was asleep, or that they were attempting to gloat in the spotlight that they received.
Article continues below advertisement

They provided a response and went right back to business. Which is being a chain known for staying open through hell or highwater, literally. There's a Waffle House Index that people use as a barometer for measuring the severity of storms.
Article continues below advertisement

Which means that if the Waffle House, then stuff is really hitting the fan. Which brings a whole new meaning to the idea of "comfort food," no wonder why so many people feel like heading there when they're looped out on booze.