The Internet Cannot Get Over How Good Gigi Hadid's Spicy Vodka Pasta Is — Here Is the Recipe
Model Gigi Hadid is an unexpected pasta connoisseur! Here are the steps to make her simple, social media famous spicy vodka pasta.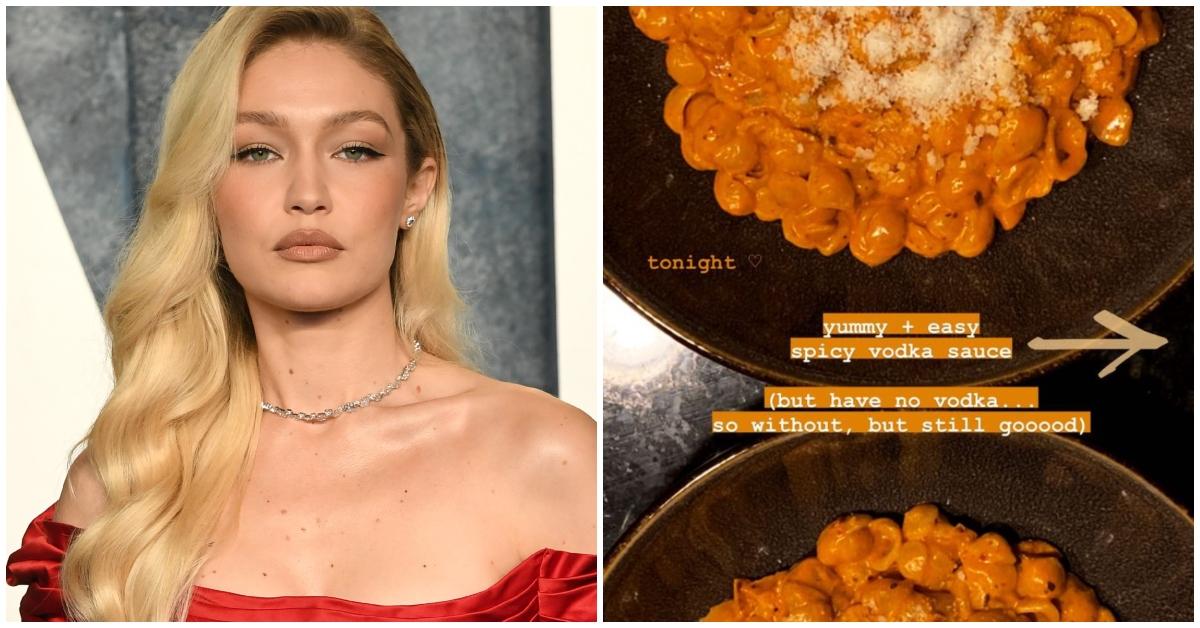 In case you missed it, Gigi Hadid loves pasta. The fashion model doesn't just eat and cook it, she also decorates her home with it (peep her iconic pasta-filled doors).
She previously shared her recipe for her spicy vodka pasta on Instagram during the pandemic and the internet went wild over it. And to this day, it has continued to be a sensation across social media.
Article continues below advertisement
"Gigi Hadid deserves a noble peace prize for her pasta recipe it's the only thing I wanna cook these days," tweeted one user. Another user tweeted: "Gigi Hadid['s] pasta fundamentally changed me as a woman."
So, what's the secret behind this magical pasta? Follow Gigi's recipe down below.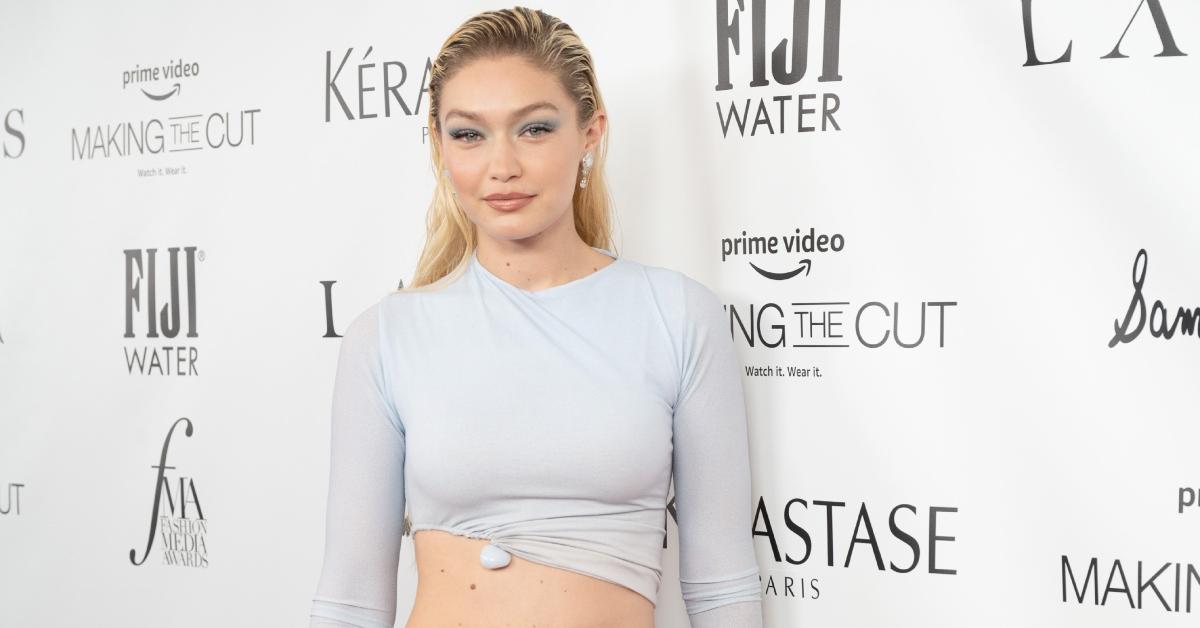 Article continues below advertisement
How to make Gigi Hadid's famous spicy vodka pasta:
When Gigi first shared her now-famous spicy vodka pasta recipe, she shared each step through a series of Instagram Stories, which can be viewed here. While many were able to follow the recipe despite its unconventional format, we condensed Gigi's recipe into a more simpler format.
Here are the ingredients you'll need:
1/4 cup olive oil
1 small clove of garlic, diced
1 small shallot, diced
1/4 cup tomato paste
1/2 cup heavy cream
1 tablespoon vodka
1 teaspoon red pepper flakes
16-18 oz (225g) pasta shells
1 tablespoon butter
1/4 cup parmesan cheese
Chopped basil
Salt and pepper for taste
Article continues below advertisement
Directions:
In a large saucepan, add the olive oil, garlic, and shallot to cook until soft.
Now, add the tomato paste to the saucepan and cook until the sauce is darker and a bit caramelized.
Next, add 1 tablespoon of vodka and cook until it almost evaporates (This is optional, of course!).
Add 1/2 cup of heavy cream to the pan and 1 teaspoon of chili flakes (If you like it hotter, feel free to add more flakes).
Mix in salt and pepper for taste.
When you're done, remove the sauce from the heat.
Article continues below advertisement
After making the sauce, cook the pasta following the package's instructions.
Once the pasta is cooked, make sure to set aside 1/4 cup of pasta water for later before draining it.
Now, return to your saucepan and add in the cooked pasta, the 1/4 cup of reserved pasta water, and 1 tablespoon of butter.
Stir over medium heat until the butter has melted and the sauce is as Gigi wrote, "sauccyyyyy."
Next, add 1/4 cup Parmesan cheese and continue to stir.
Taste the sauce and mix in more salt and pepper if needed.
Last, but not least, top the pasta with parmesan cheese and chopped basil. Yum!