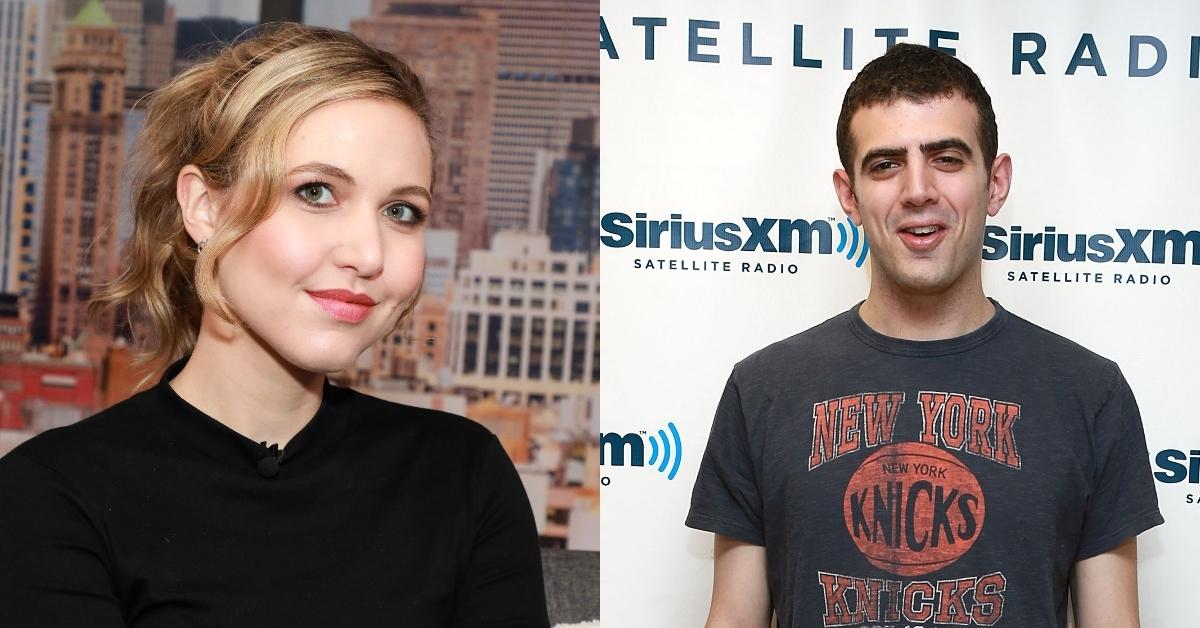 Some Fans Believe That Taylor Tomlinson and Sam Morril Broke up a While Ago
By Leila Kozma

Oct. 5 2020, Updated 12:28 p.m. ET
The last episode of New Couple Gets Quarantined, the brainchild of comedian duo Taylor Tomlinson and Sam Morril, came out sometime around June 2020. The series championed an alternative view on what being in love is like during the time of coronavirus, showing a semi-autobiographical take on Taylor and Sam's relationship. The abrupt ending of the series led fans to wonder — are the comedians still together, or have they broken up? 
Article continues below advertisement
So, are Taylor Tomlinson and Sam Morril still together, or did they break up?
Taylor and Sam have been suspiciously quiet about each other on their respective social media profiles. Likewise, they haven't recorded a new episode of New Couple Gets Quarantined for quite some time now. A similar fate befell their podcast series, This Is Important to Me, and its coinciding social media pages as well.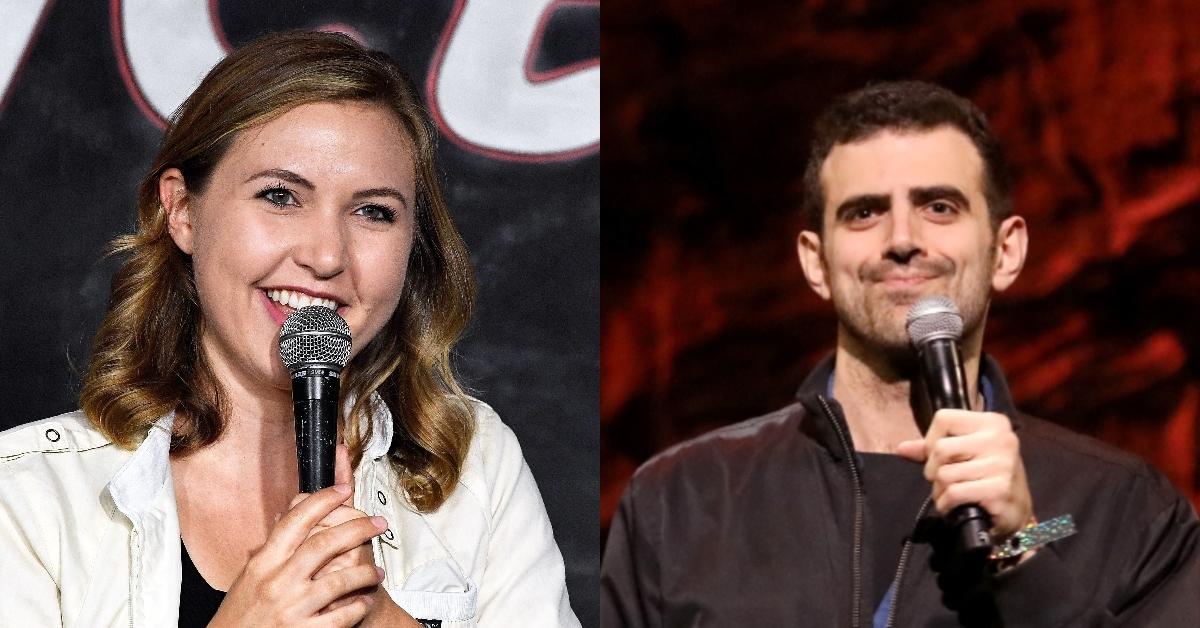 Article continues below advertisement
With This Is Important to Me, the stars would introduce each other to the movies like A Star is Born or Batman Begins. Imbued with sardonic humor, the podcast series shed light on another frontier of quarantine dating — the hardships of realizing that your significant other might not get as psyched about the same cinematic masterpieces as you do. 
Now that Taylor and Sam's creative endeavors are dwindling, some fans have begun to wonder — could this also mean that they are officially over? Else, might it be the case that the nature of their relationship changed once the lockdown restrictions were eased? According to a handful of eagle-eyed Redditors, it's likely that they parted ways. 
Article continues below advertisement
"If you want out, get out," Sam advocated during an appearance on 'PeopleTV.'
On Friday, April 3, 2020, Taylor and Sam appeared together on PeopleTV — and they didn't hold back on the juicy details concerning the relationship troubles they wouldn't have had to confront, was it not for the lockdown.
"No couple should spend this much time together. There should be a break. [...] This is so much harder than being married. There is a pause button in marriage. [...] We have to find healthier ways to communicate [...]" Sam explained. 
Article continues below advertisement
"Some couples are probably like staying together just 'cause we feel like they have to [...] If one of you wants out just get out [...] you can't get to the end and she's like 'oh my god we're so much stronger now we can take on anything,' it's like 'oh nah, that's not what I was doing.' If you want out, get out," Sam added later on.  
Article continues below advertisement
Taylor and Sam have kept their relationship-related news firmly undercover for the most part.
Taylor is quite open about her love life, having talked about her engagement, wedding expectations, and reluctance to try casual dating in her previous comedy sets. 
Take her 2020 Netflix special, titled Taylor Tomlinson: Quarter-Life Crisis, which kicks off with a casual reference to the inexplicable pride she felt while browsing the shelves of a supermarket while wearing an engagement ring. She also dropped a few subtler allusions as to why it got called off. 
Unfortunately, however, she has been much more secretive about where her relationship currently stands with fellow comedian Sam. Want to know more? We will be mining Sam's new comedy special, I Got This, for answers.