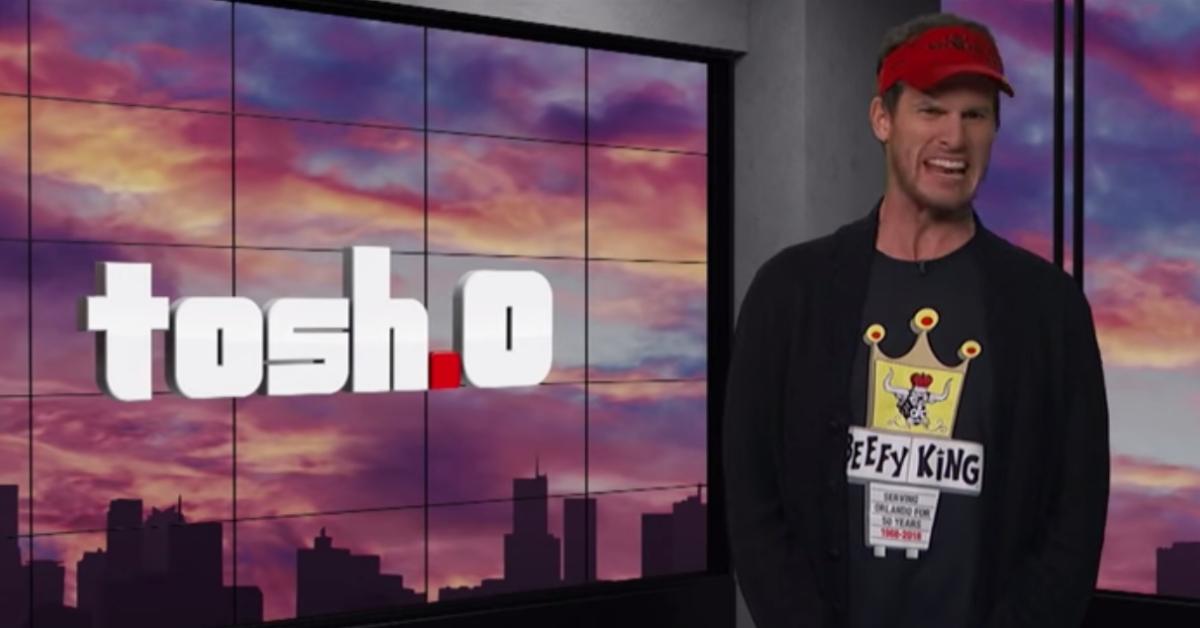 Comedy Central Axed 'Tosh.0' — Is the Popular Series Moving to Another Channel?
Changes are underway at Comedy Central.
In August 2020, the channel reversed its previous decision to renew shows like Tosh.0 and Drunk History, investing more in adult animation show reboots like a Beavis and Butt-Head revival and a new version of The Ren & Stimpy Show instead.
What will happen to Tosh.0 after the Season 12 finale? Is the show moving to another network, or is this the end?
Article continues below advertisement
Is 'Tosh.0' moving to a new network?
The first-ever episode of the comedy commentary series aired on June 4, 2009, and it garnered a cult-classic status in record-short time frames.
With hilarious commentary provided by comedian Daniel Tosh, the series featured some of the most entertaining short clips to see the light of day. Particularly popular among the 18 to 24 male demographic, some episodes of the show raked in as many as 2.7 million viewers.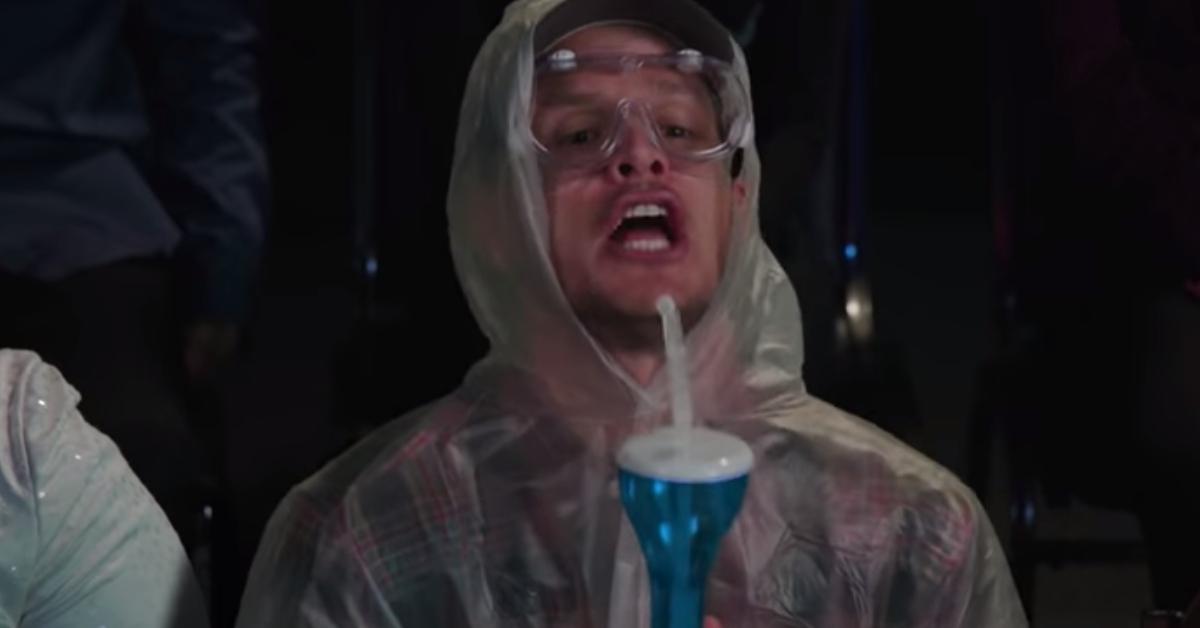 Article continues below advertisement
In the spring of 2015, the Fox Television Stations acquired syndication rights for at least 120 episodes of Tosh.0, thereby further broadening the core audience basis.
This should give some hope for fans eager to see more episodes past the Season 12 finale — as there is a precedent of the show being sold on to other channels.
According to Entertainment Weekly, Daniel has briefly addressed the future of the show via a press statement and a now-deleted tweet.
"I look forward to doing an animated reboot of my show on MTV in 25 years," he wrote in a press statement obtained by Entertainment Weekly.
"after 12 years together, comedy central and i are consciously uncoupling. they get the cartoons, and i'm heading to any network with stronger wifi," he tweeted.
Article continues below advertisement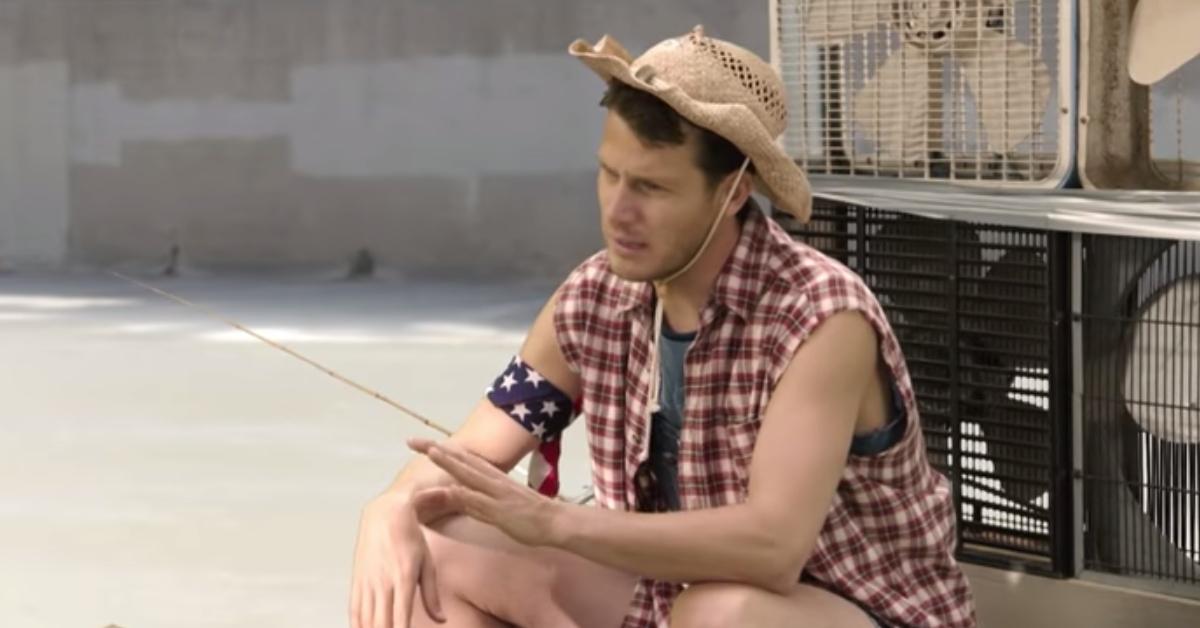 Unfortunately, it's uncertain if Daniel was in talks with other channels at the time of the tweet or if he is today. Tosh.0 might continue to air elsewhere, but no statements have been made about the future of the show as of yet.
Article continues below advertisement
Some fans headed over to Twitter to try and take matters into their own hands.
"@VICE since Comedy Central has cancelled TOSH.0 could you pick up his show please?" bargained a person.
"Bring Tosh.0 to @hulu People stopped watching comedy central when Netflix took their thunder," wrote somebody else.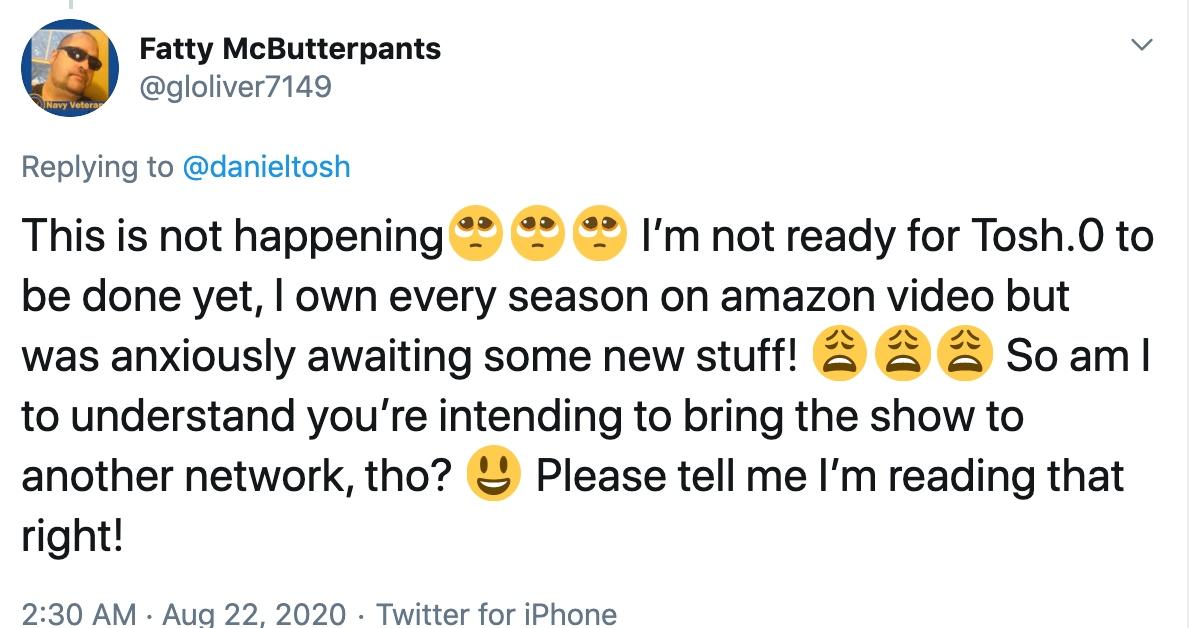 Article continues below advertisement
'Tosh.0' was renewed for four more seasons in early 2020.
Comedy Central announced that it would continue to run the show until 2024, commissioning another 80 episodes of the ever-popular comedy commentary show before the coronavirus (COVID-19) pandemic hit.
Meanwhile, comedian and show host Daniel was offered an overall deal, which would have allowed him to develop additional projects, splitting his time between working as a show host and as an executive producer.
The network announced that it reversed its original decision in August 2020, stating that Tosh.0 would conclude with the Season 12 finale. It remains uncertain what's next for the comedian or why Comedy Central reversed their initial decision.
Catch the last new episodes of Tosh.0 every Tuesday at 10 p.m. ET on Comedy Central.