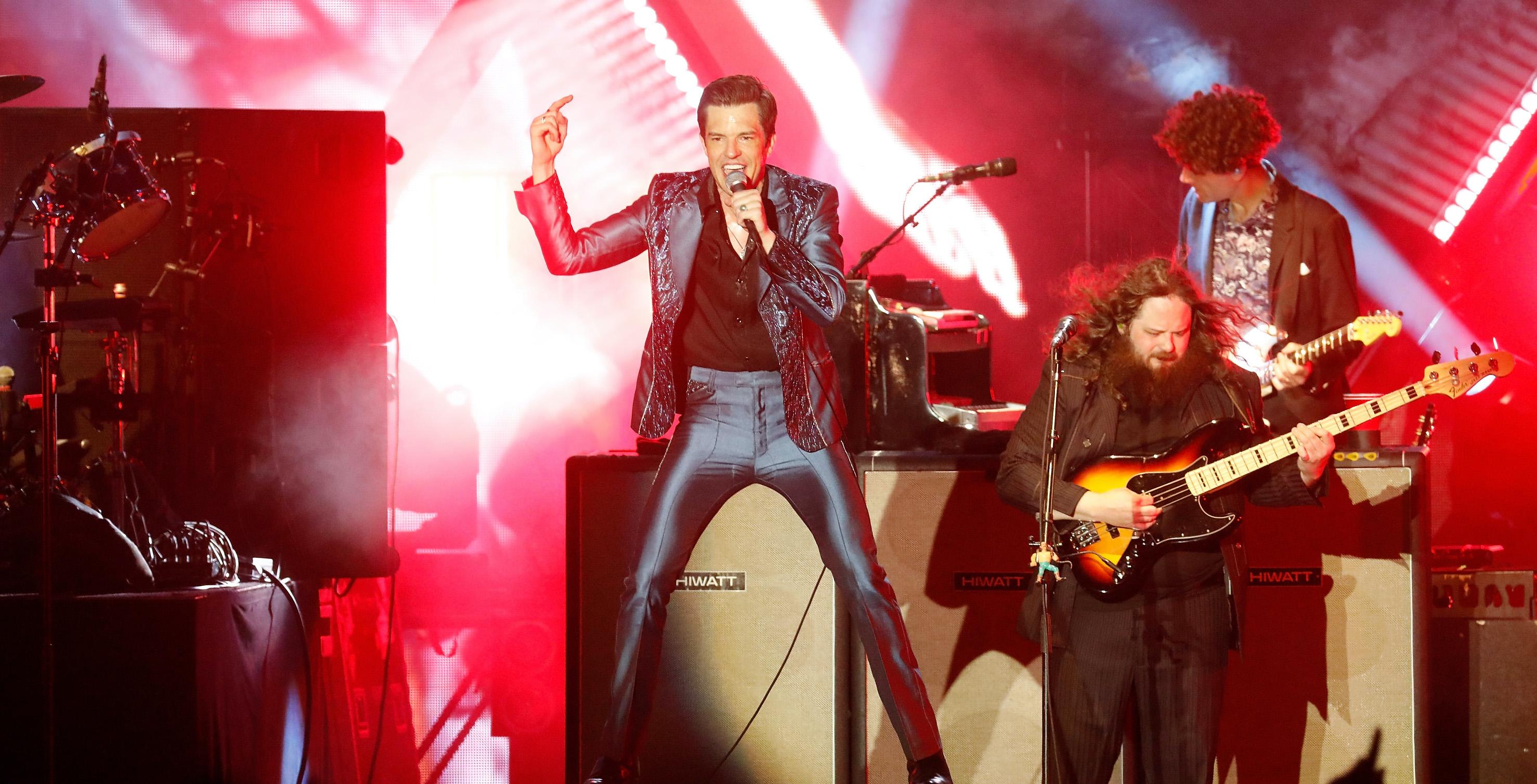 The Killers Are Still Together Despite Some Band Members Leaving
Any millennial will be able to sing the chorus of The Killers' hit, "Mr. Brightside" with little to no effort. The song took on a mind of its own and became an anthem for many young teens letting out angst, blasting the song in their bedrooms. Since their record debut of "Hot Fuss" back in 2004, The Killers have become one of the most beloved and popular American rock bands.
Article continues below advertisement
Since their big break, the band has gone through some tough situations and band member changes, including the absence of founding guitarist Dave Keuning. When Dave left the group and the band took some time off, fans were wondering if the band had a breakup. Thankfully, they're still together and just released some new music!
The Killers released their latest album "Imploding the Mirage."
The Killers released their sixth studio album, "Imploding the Mirage," which was initially set for release in May 2020 but was delayed due to the COVID-19 pandemic. Lead singer Brandon Flowers says the album was mostly inspired by his move from his home in Las Vegas to Utah with his family.
Article continues below advertisement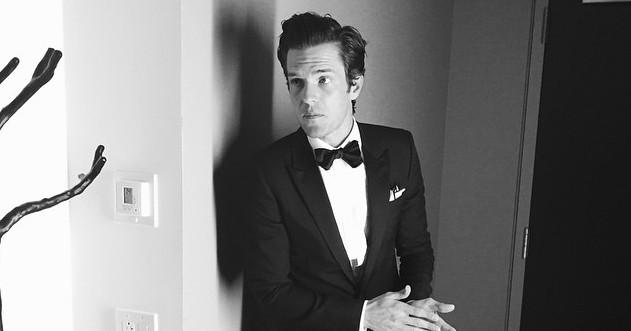 Brandon's family has been a huge inspiration for the band's more recent albums. Brandon has spoken openly about his wife's struggle with complex post-traumatic stress disorder from her childhood, and how it inspired music on their album "Wonderful Wonderful." His wife was a large inspiration for the majority of the songs on their new record.
Article continues below advertisement
"Most of this record is about me and my wife becoming eternal, and the question, 'Can two become one?'" Brandon told NME. "I wanted to capture the beauty of perseverance. If 'Wonderful Wonderful' was about me going into some of the uglier sides of life, this one is more celebratory."
Article continues below advertisement
"Imploding The Mirage" does not feature the band's original guitarist, Dave Keuning.
According to USA Today, The Killers' latest album is the first without founding guitarist of the group, Dave Keuning. He left the band in 2017 to pursue a solo career. Ronnie Vannucci Jr., the drummer for The Killers, said there is no bad blood between the members and that they'll be reuniting with their friend in the studio soon.
"The tides might be changing a little bit for the better. The four horsemen ride again," Ronnie said. "We'll see what happens. As we get older, priorities change, and people need to do life things that don't include playing in a rock band. I totally get that. I think we'll look back and say that was a much-needed respite for everybody."
Article continues below advertisement
Bassist Mark Stoermer has also scaled back his involvement with the group.
Brandon Flowers spoke about the band's current health during an interview with the Los Angeles Times. He expressed his uncertainty of the commitment from his fellow bandmates and his nerves when it comes to bringing it up due to the brother-like relationships in their group.
Article continues below advertisement
"I have sort of a little-brother complex because everyone in the band is five years older than me. If somebody was taking their stance and they were five years younger than me, would it be the same? I don't know that it would be," Brandon said.
About four years ago, Brandon Flowers revealed why bassist, Mark Stoermer had stepped down from touring. "There came a point where we could tell there was something lurking," he expressed to The Sun.
"We finally had the discussion and he was brave enough to come out with it, that he just doesn't enjoy it as much as maybe me and Ron do. He really loves making the records, and so that really took a load off of him to tell us that and he was so much better in the studio and his output was great on this record," he said.