Does Brandon Flowers Still Tour With the Killers? Here's Who Has Stayed in the Band
Did The Killers get a new singer? The widely beloved rock band, known for the 2003 chart-topper 'Mr. Brightside' is still performing live concerts.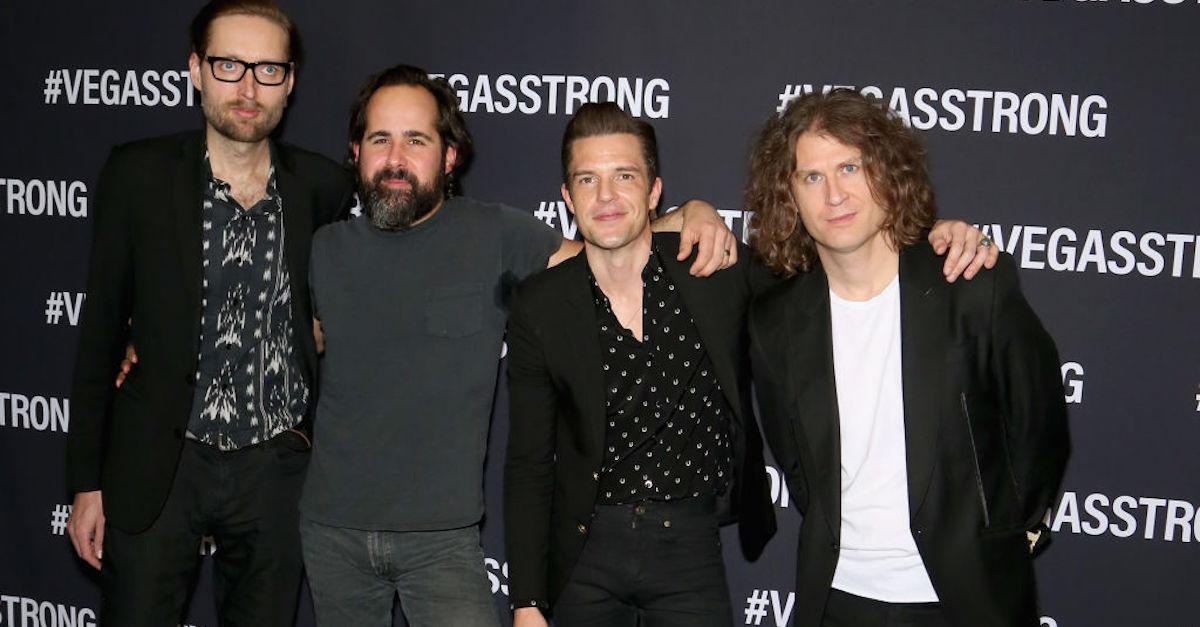 In addition to Britney Spears, Smash Mouth, and Blink-182, the vast majority of your childhood mixtapes were most likely filled with hit tracks by the widely beloved American rock band The Killers. The group first came together with Brandon Flowers on vocals and keyboard, Dave Keuning on guitar, Dell Neal on bass (who was later replaced by Mark Stoermer), and Matt Norcross on drums (who was later replaced by Ronnie Vannucci Jr.) back in 2002.
Article continues below advertisement
Through thick and thin, the band has continued performing together, but after a recent show broadcasted live from the band's hometown of Las Vegas, Nev., fans thought The Killers may have gotten a new singer. Keep reading for more on what the OG frontman, Brandon Flowers, is up to as of 2020.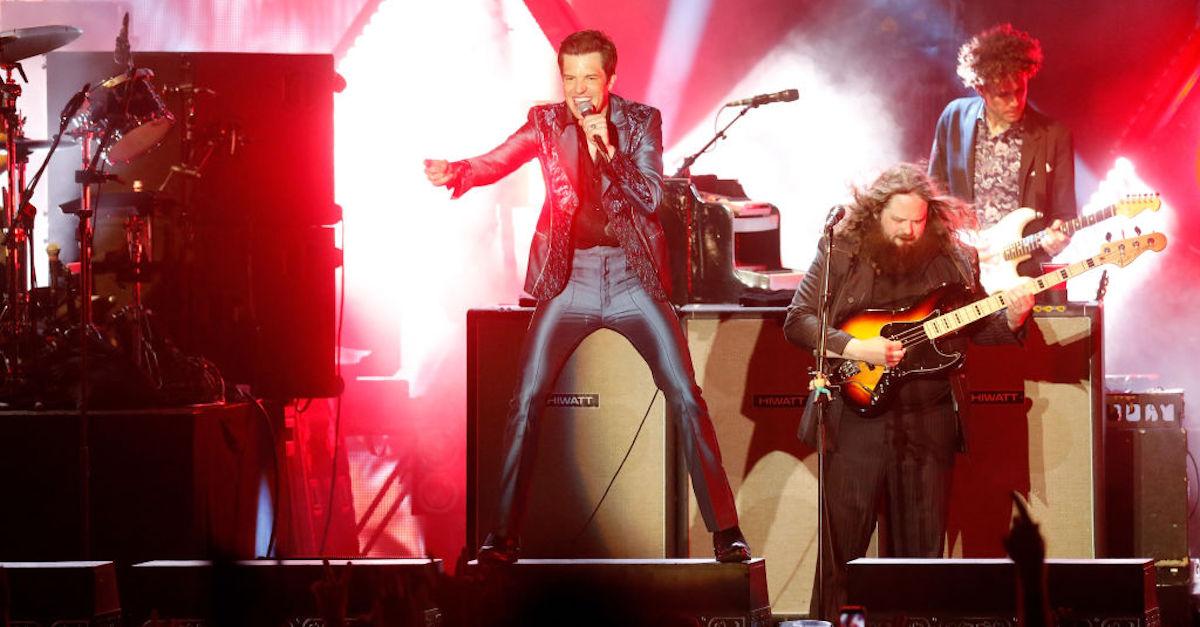 Article continues below advertisement
Does The Killers' lead singer, Brandon Flowers, still tour with the band?
During a Monday Night Football program, which took place at Allegiant Stadium, The Killers performed during halftime on a rooftop overlooking the Las Vegas strip, according to News Week, making many millennial and Gen X fans incredibly happy. And while the group's rendition of their hit track "Mr. Brightside" sounded better than ever, fans couldn't help but wonder who the young man singing was.
Was the singer a totally ageless Brandon Flowers, or another talented young man who somewhat resembled The Killers' original front man?
Twitter user @francescaaahhhh said: "these HD closeups of Brandon Flowers' ageless face? gorgeous darling," while @ghostbiggie commented, "Brandon Flowers is ageless isn't he?"
Article continues below advertisement
It turned out that the man singing was — in fact — The Killers' co-founder and frontman Brandon Flowers — though the 39-year-old Nevada native happens to be aging quite smoothly. Apparently, he sang on the band's latest album, "Imploding the Mirage," which was released at the beginning of 2020 and has continued touring with them (as much as possible, amid a pandemic). He has been speaking out about the #MeToo movement, and according to Bustle, he has a wife, Tana Mundkowsky, and three kids.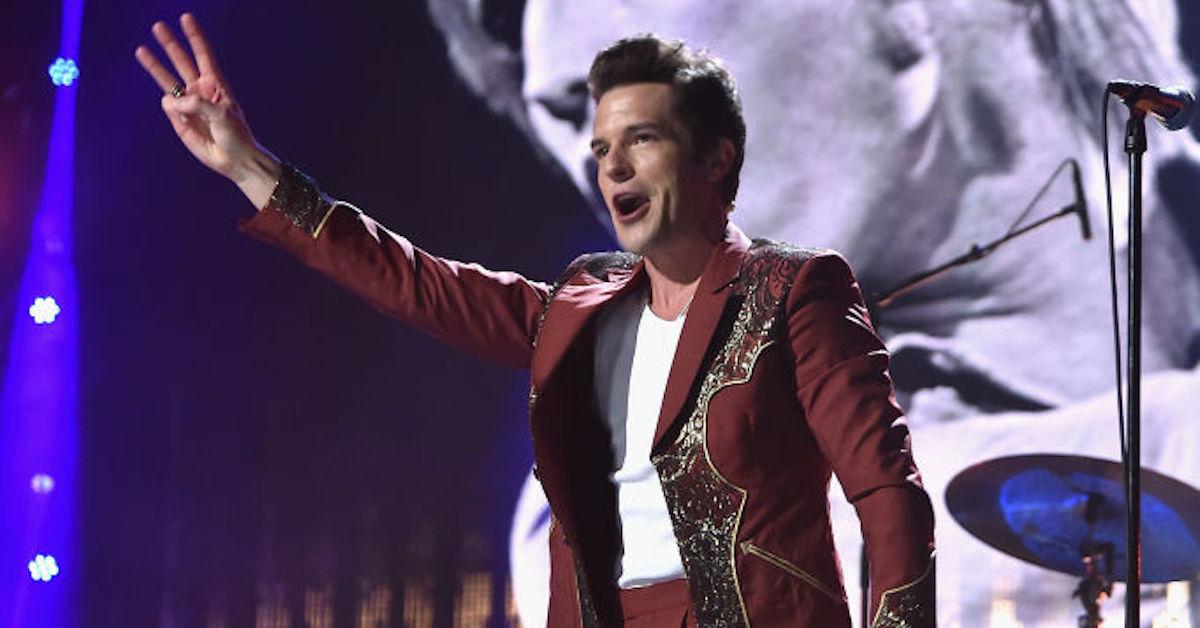 Article continues below advertisement
Has anyone left the band since they first debuted?
The band's lead guitarist, Dave Keuning, had temporarily left the band back in 2017 to pursue a solo career, though the band's drummer, Ronnie, says there is absolutely no bad blood between any of them, and they expect to reunite in the near future to continue making music. As previously mentioned, according to All Music, the original bassist and drummer also left the group early on, making way for Mark Stoermer and Ronnie Vannucci Jr.
During July 2020, sexual assault allegations surfaced when a former sound engineer named Chez Cherrie tweeted a slew of accusations directed at the band, alleging she had witnessed members of the band taking advantage of an underage girl after a concert in Milwaukee. However, according to BBC, an investigation found "no corroboration" of the claims, and the group has continued making music and performing.
Article continues below advertisement
Although there have been some shifts within The Killers over the years, Brandon Flowers is a principal member of the group. Truth be told, he's forever our rock-and-roll crush.