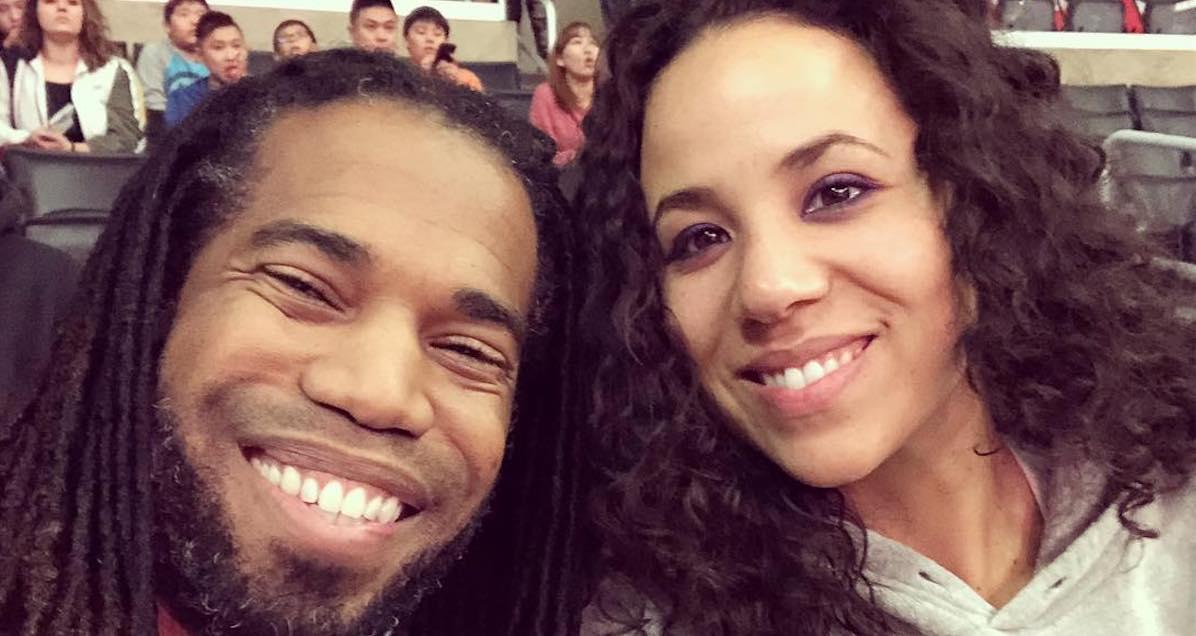 'Seeking Sister Wife's' Vanessa Cobbs Left Dimitri Snowden to Work on Herself
Get all of the details on 'Seeking Sister Wife' star Vanessa Cobbs and her decision to leave the Snowdens after just one year together.
Fans were totally engrossed in the lives of polygamous couple Dimitri and Ashley Snowden as they searched throughout Season 2 of Seeking Sister Wife for another partner to add to their relationship. Their prayers were seemingly answered in the form of Vanessa Cobbs, who appeared to be the one to help expand their "tribe," as they called it.
Article continues below advertisement
During the Season 2 finale of the hit TLC show, fans watched as Vanessa and Dimitri got engaged after a courtship that lasted just six months, then shortly after said "I do" in a beautiful ceremony. While the throuple appeared to be happy about the union, doubt apparently started to creep into Vanessa's mind.
In the tell-all episode which aired after the second season of Seeking Sister Wife, Vanessa explained, "I know people are gonna question my intentions." This prompted many fans to question if Vanessa did indeed leave the Snowdens after just one year together. And if that was the case, people wanted to know why.
Article continues below advertisement
So, why did Vanessa leave the Snowdens?  
Although Ashley and Dimitri had been adamant about their search for a third partner in their marriage, Vanessa ended up being the wrong choice for them and vice versa. In a lengthy statement made on her Instagram in May 2019, Vanessa wrote, "After some deep soul searching, I have decided to part ways with the Snowdens."
Article continues below advertisement
After professing her love for the Snowden family, Vanessa revealed, "I was ignoring my inner guidance, which was telling me I do not belong with them in the capacity that they need me to." She added, "Sometimes their long-established dynamic is not aligned with your own personal growth and path forward."
Article continues below advertisement
Vanessa didn't explain many of the details surrounding her split from the Snowdens, but she did say on Instagram that their relationship was real. In fact, they had all bonded over the dream of eventually making movies together. Sadly, things just didn't work out and Vanessa ended up flying back home to Australia to spend time with her sister, as she explained to fans, and to spend time being single.
Dimitri and Ashley were understanding about Vanessa leaving the marriage.
Dimitri opened up about his separation from wife number two on Instagram following the split.
"For now, I'm choosing to grieve," Dimitri captioned a lengthy statement in April 2019. But he also added that he and his wife Ashley wished Vanessa "nothing by peace and happiness" as she worked on her own personal journey outside of the marriage.
Article continues below advertisement
Will Dimitri and Ashley marry someone else in Season 3 of 'Seeking Sister Wife'?
Despite the heartache that both Ashley and Dimitri felt upon learning of Vanessa's decision to leave the throuple, they decided to return for the third season of TLC's Seeking Sister Wife. Apparently, all they needed was a little time to heal before they were able to jump back on the polygamous horse and once again find another person for their marriage.
In a sneak peek shared on Dimitri's Instagram, both be and Ashley reveal that, following the breakup with Vanessa, they started courting two new women. Both will be featured on the season and, if one or both of them has what it takes to become a new member of the Snowden "tribe," then Ashley and Dimitri may very well get married again.
Watch Seeking Sister Wife on Mondays at 8 p.m. ET on TLC.