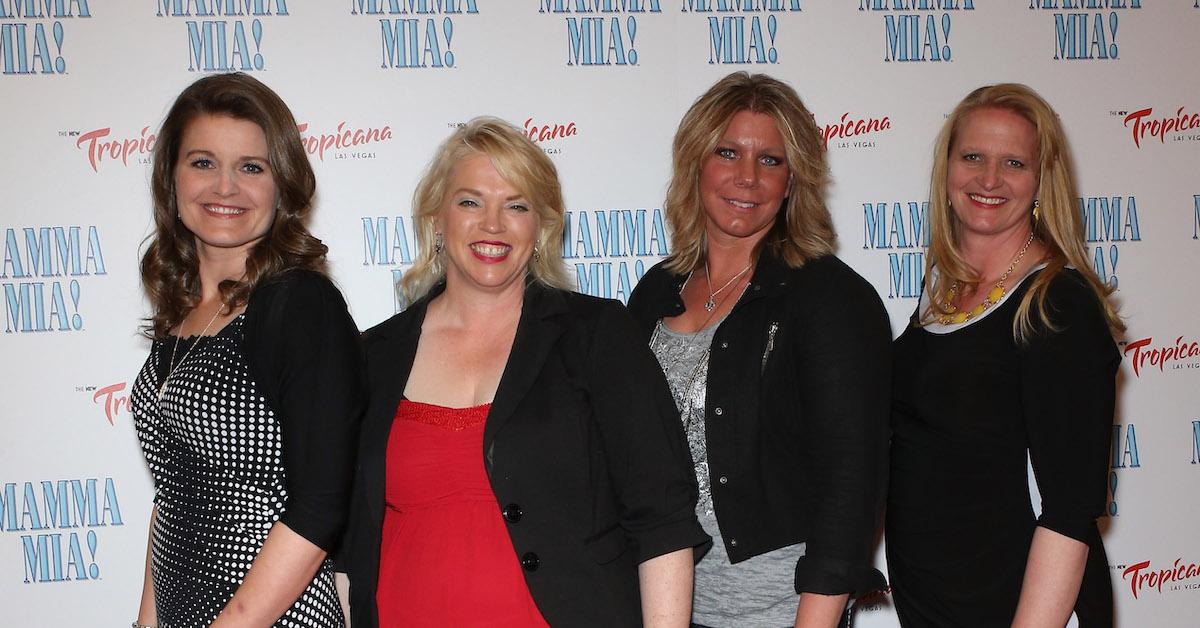 What Do the 'Sister Wives' Do for Work? The Browns Have Many Talents
What do the 'Sister Wive's stars do for a living? Aside from the money they receive from TLC, the Brown family earns money from a variety of sources.
As viewers tune in to their favorite guilty-pleasure reality TV shows — like TLC's Sister Wives — it's inevitable to wonder at what the heck these people do for a living. They obviously get paid for allowing cameras into their personal lives. But what do the sister wives do for work when the filming crew isn't following them around?
Article continues below advertisement
Plenty of TLC fans have likely found themselves perplexed about how the Brown family — with four wives, one husband, and a whopping 18 children between them — supports such a large brood. It can't be cheap having that many mouths to feed, let alone having four mortgages at once. How do they pull it off?
The family patriarch Kody Brown and all three of his wives (Meri, Christine, and Janelle) were working when TLC first introduced the family back in 2010. With that said, Kody didn't ever come out and say what he did for a living — he only vaguely mentioned working in online ad sales. Before this time, however, Kody served as the president of Das Hundhaus Firearms and Accessories, according to E! News.
Fast-forward 10 years, and the Browns no longer hold any of the same jobs as they did when Sister Wives first started airing. So let's take a look at how the family makes their money.
Article continues below advertisement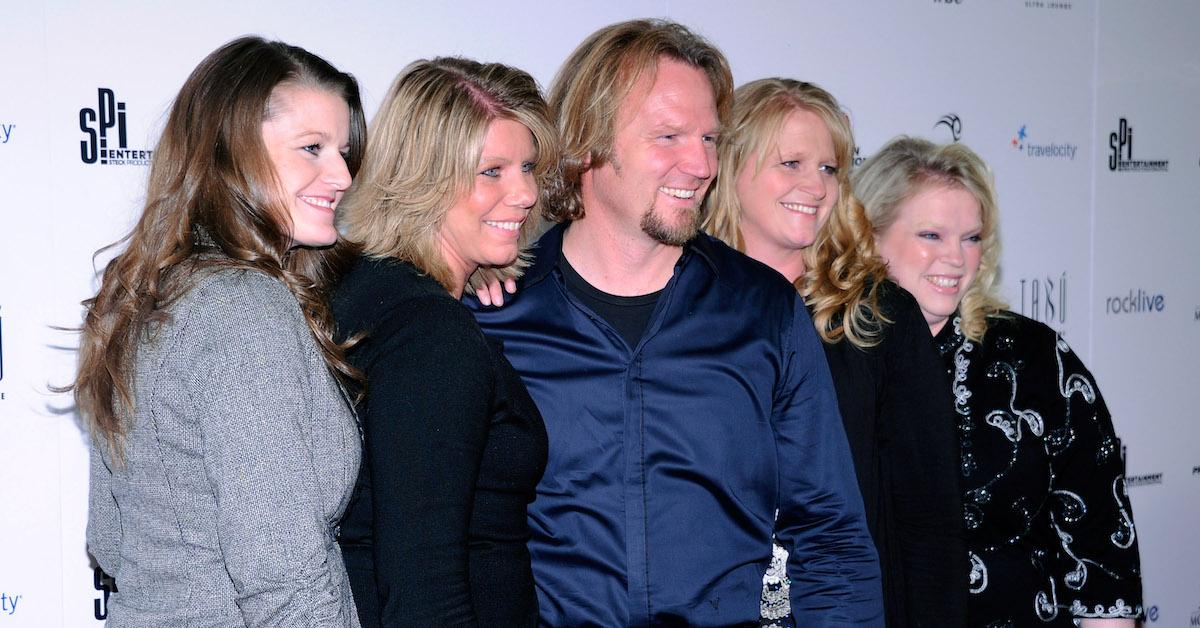 These days, most of the family's money comes from TLC.
Although it isn't clear how much money the Browns bring in from Sister Wives, reality TV producer Terence Michael has estimated that reality stars earn roughly 10 percent of the budget of each episode. TLC spends between $250,000 and $400,000 per episode, according to In Touch Weekly — so that puts the Browns at approximately $25,000 to $40,000 a pop. Multiply that by the152 episodes spread across Sister Wives' 14 seasons, and you're looking at almost $4 million.
Article continues below advertisement
With that said, the sister wives are also bringing in money with a number of side hustles. Let's take a look at what keeps Meri, Janelle, Christine, and Robyn busy when they're not filming Sister Wives.
Article continues below advertisement
Meri Brown runs a bed and breakfast and sells LuLaRoe.
Meri Brown purchase a home that her great-great-grandparents had built — and then turned it into an adorable bed and breakfast she called Lizzie's Heritage Inn. Located in Parowan, Utah, the inn had its grand opening in late 2017. Guests have the opportunity to stay in one of four rooms there.
Although Meri is the official owner, it's actually her mom, Bonnie, who is reportedly in charge of the day-to-day operations. And judging by Meri's Instagram posts, the business is still doing well today.
Oh, and don't forget about Meri's thriving LuLaRoe business. The Sister Wives star is regularly showing off her LuLaRoe clothing with her 342,000 Instagram followers as well. Her Instagram handle is even @lularoemeribrown. Now that's dedication.
Article continues below advertisement
Janelle runs a business called Strive with Janelle.
When the Brown family lived in Nevada, Janelle was a real estate agent. However it isn't clear if she plans on obtaining her license in Arizona, or if she's heading in a different direction entirely.
Article continues below advertisement
For the time being, the Sister Wives star has her own business called Strive with Janelle, for which she shares workout motivation and blog posts via Instagram. If you look at the website, you can also purchase a health coaching appointment with Janelle — whatever that entails. Janelle's business also offers a variety of merchandise. There are water bottles, watches, bags, shirts, pedometers, and more, from which to choose.Spoiler alert: A bunch of it is sold out; so someone is clearly buying Janelle's merch.
Article continues below advertisement
Robyn sells jewelry and runs the family's clothing line.
As for Robyn, she's busy managing the family's online jewelry and clothing line boutique called My Sister Wife's Closet. Although all four wives (and their husband, Kody, of course) are involved with the business, Robyn appears to be the one who primarily takes care of blog posts for the business, as well as designing her own lines.
When Robyn isn't busy running My Sister Wife's Closet, she's likely busy caring for her two young children she shares with Kody — Solomon, 8, and Ariella, 3 — as well as keeping tabs on the three teenage children she has from her previous marriage.
Article continues below advertisement
As for Christine Brown seems her title is primarily "stay-at-home mom." And you know what? There's absolutely nothing wrong with that. With so many little ones between the four wives, it only makes sense that at least one of them would dedicate their time to being a full-time caregiver.
And there you have it! Considering their past financial woes, it's not surprising three out of the four sister wives have side hustles in addition to their earnings from TLC. With four separate households and so many children between them all, Meri, Christine, Janelle, and Robyn are some seriously busy mamas.