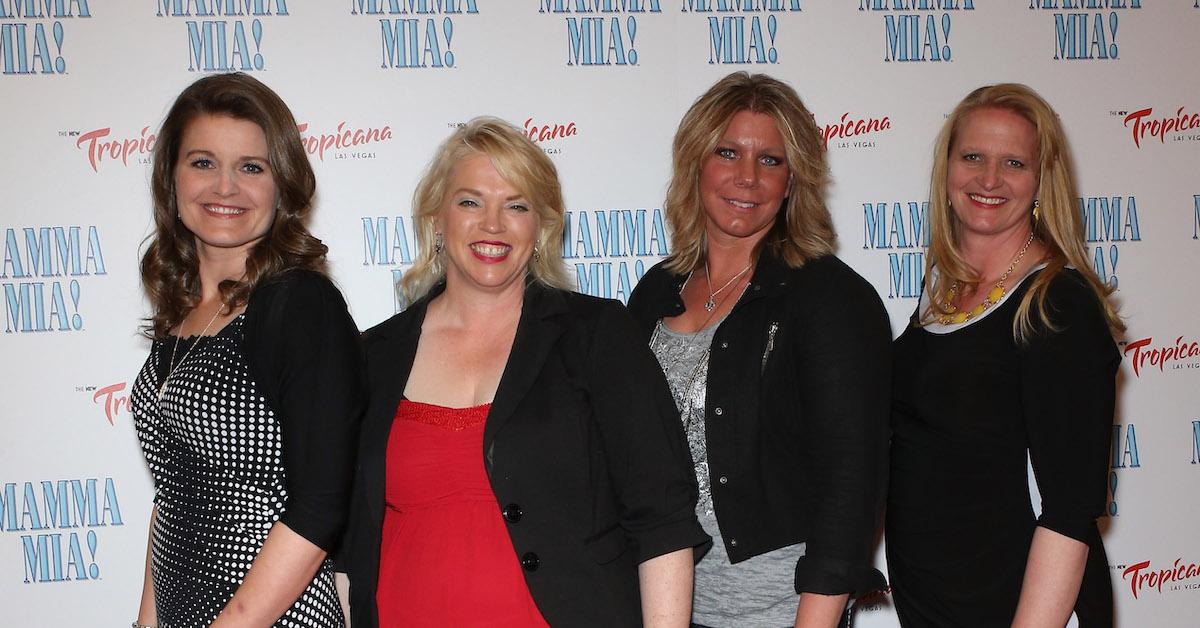 What Do the 'Sister Wives' Do for Work? The Browns Have Many Talents
As viewers tune in to their favorite guilty-pleasure reality TV shows — like TLC's Sister Wives — it's inevitable to wonder at what the heck these people do for a living. They obviously get paid for allowing cameras into their personal lives. But what do the sister wives do for work when the filming crew isn't following them around?
Article continues below advertisement
Plenty of TLC fans have likely found themselves perplexed about how the Brown family — with four wives, one husband, and a whopping 18 children between them — supports such a large brood. It can't be cheap having that many mouths to feed, let alone having four mortgages at once. How do they pull it off?
The family patriarch Kody Brown and all three of his wives (Meri, Christine, and Janelle) were working when TLC first introduced the family back in 2010. With that said, Kody didn't ever come out and say what he did for a living — he only vaguely mentioned working in online ad sales. Before this time, however, Kody served as the president of Das Hundhaus Firearms and Accessories, according to E! News.
Fast-forward 10 years, and the Browns no longer hold any of the same jobs as they did when Sister Wives first started airing. So let's take a look at how the family makes their money.
Article continues below advertisement