Sister Wives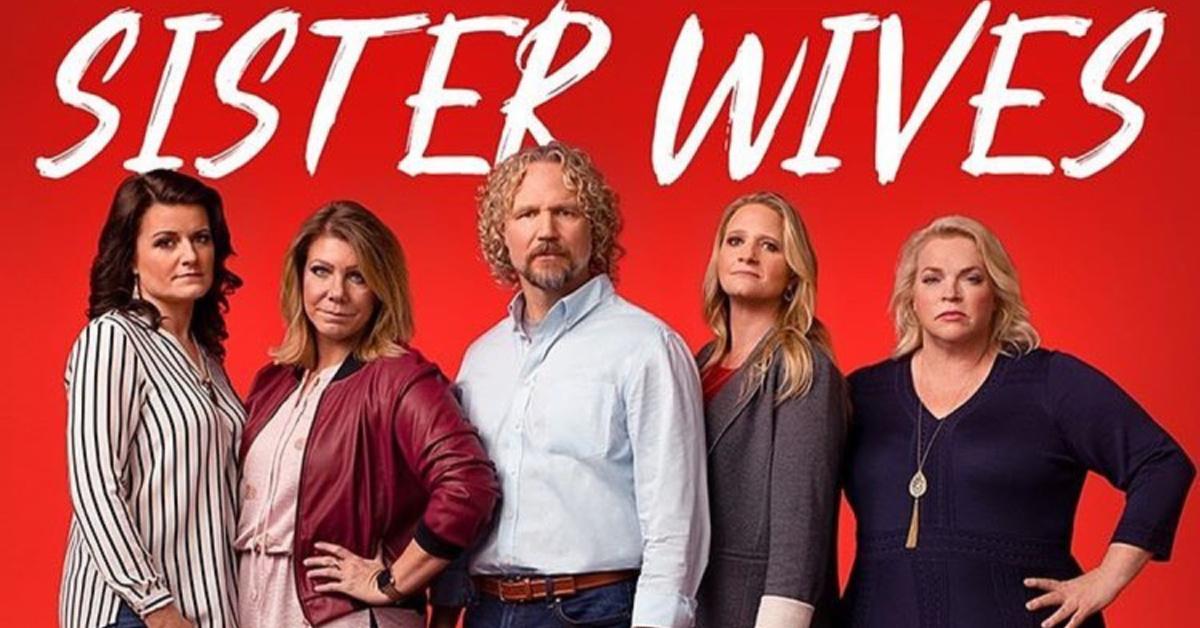 If there's a huge family living in some kind of unconventional situation, you can pretty much bet that there's a TLC show about them. Sister Wives is one of the OGs in that regard — it's been around since 2010. The show follows Kody Brown and his wives — Meri, Janelle, Robyn, and (formerly) Christine — along with their 18 children.
The Brown family belongs to a Mormon fundamentalist group known as the Apostolic United Brethren, which promotes polygamy. Before the series premiered in 2010, the Browns kept their plural marriage lifestyle somewhat secret, but they are now more open about the way they choose to live.
Meet the Sister Wives cast:
The parents:
The kids (in birth order):
Logan (Janelle's son) — The Browns' oldest son. Currently engaged to fiancée Michelle Petty.
Aspyn (Christine's daughter) — The Browns' oldest daughter. Got married to husband Mitch Thompson during Season 13.
Leon (Meri's child) — The only biological child of Meri and Kody came out as trans and genderqueer in 2022. They are engaged to Audrey Kriss.
Madison (Janelle's daughter) — Madi married her husband Caleb Brush during Season 11. They have two children together: a son named Axel and a daughter named Evangalynn Madi and Celeb are expecting their third child.
Mykelti (Christine's daughter) — Mykelti married her husband Tony Padron in Season 12. They have a daughter named Avalon and are currently expecting twins.
Hunter (Janelle's son) — Hunter graduated from the United States Air Force Academy in 2020. He is planning to study at Johns Hopkins University to complete a master's degree in nursing.
Paedon (Christine's son) — Paedon graduated from the National Guard boot camp in 2019. According to his Instagram bio, he is in the U.S. Army.
Garrison (Janelle's son) — Garrison enlisted in the Nevada Army National Guard in 2015. He is reportedly a student at the College of Southern Nevada.
Dayton (Robyn's son) — Robyn's oldest son from a previous marriage. He is a student at Northern Arizona University.
Gabriel (Janelle's son) — Like Dayton, Gabriel is also currently studying at Northern Arizona University.
Gwendlyn (Christine's daughter) — Gwendlyn graduated from Flagstaff High School in 2020.
Aurora (Robyn's daughter) — Robyn's daughter from a previous marriage. She also recently graduated from Flagstaff High School.
Ysabel (Christine's daughter) — Ysabel currently lives in North Carolina.
Savanah (Janelle's daughter) — Savanah is Janelle's youngest child, born on Dec. 7, 2004.
Breanna (Robyn's daughter) — Breanna's daughter from a previous marriage.
Truely (Christine's daughter) — Truely was born during Season 1.
Solomon (Robyn's son) — Solomon is Kody and Robyn's first biological child together. He was born during Season 3.
Ariella (Robyn's daughter) — The youngest child of the Brown family. Ariella was born during Season 10.
Where do the Sister Wives live now?
The Sister Wives cast has moved around a lot over the past several years — where do they live now? They started out in one big house in Lehi, Utah, but packed everything up and moved to Las Vegas, Nev., in 2011. After a few months spent in separate rental homes, the family moved into four different homes on the same cul-de-sac.
Fast forward to 2018, when Kody decided the family should move to Arizona. They bought 20 acres of land in Coyote Pass, Ariz. but are still currently living in separate homes near the area. At one point, Kody had a plan to build another giant house where everyone could live together, but the idea was met with resistance from a few of his wives.
Today, Kody, Janelle, Robyn, and Meri are still living in Flagstaff, though they don't appear to have moved onto the Coyote Pass property yet. After Christine left Kody, she moved back to Utah.
Are the Sister Wives still together?
There has been quite a bit of drama between the Brown parents over the past decade, and viewers have been privy to a lot of it thanks to the show. There have been rumors that Meri might leave the family for years — particularly after she was involved in a catfishing scandal and seemed to pull away from the family after her and Kody's legal divorce. However, it was actually Christine who decided to leave. Although her marriage to Kody was spiritual in nature, she considers them divorced now. Meri, Janelle, and Robyn are still married to Kody (although Robyn is his only legal wife).
Is Sister Wives real?
As with any reality TV show, there will always be questions about what is real and what is scripted. The members of the Brown family seem to be quite insistent that what is shown on the show is not scripted, although there are obviously plenty of things that happen in the family while the cameras are not rolling.
How do the Sister Wives make money?
Even if they were scrimping and saving every penny, feeding, and housing that many people must cost a fortune (not to mention building new houses or moving every couple of years!) — so how do the Browns make money?
Obviously, the Browns receive some payment for participating in the show, but that's not their only income. It appears as though the family still runs My Sisterwife's Closet, an online jewelry and clothing boutique. Meri (along with several other family members) has a successful Lularoe operation. Various family members also promote certain brands on social media.
Latest Sister Wives News and Updates