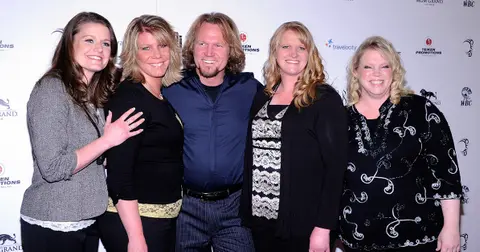 Is Meri Leaving 'Sister Wives'? She and Kody Have Serious Relationship Issues
By Michelle Stein

Updated
For years now, fans of Sister Wives have been eyeing Meri Brown and basically taking bets on when she'll finally ditch the polygamist lifestyle. Because it's pretty darn obvious that Kody's first wife is totally over their relationship — along with all of the drama that comes with having sister wives. From the outside looking in, it seems both she and Kody are ready to move on. This had caused viewers to wonder: Is Meri leaving Sister Wives?
Article continues below advertisement
As a refresher, Kody and Meri tied the knot back in 1990 when she was only 19. Just few short years later, they welcomed Janelle and Christine into their marriage — eventually followed by Robyn in 2010. Kody and his four wives have a total of 18 children together at this point. But could Merri be leaving the TLC series in the near future? Let's take a look at the evidence at hand.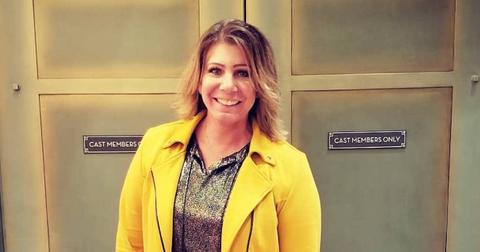 Article continues below advertisement
Are Merri and Kody still together?
A teaser for the April 5 episode of Sister Wives sure had fans convinced the end was near for Meri on the show. "Our relationship has been pretty rocky," Meri admitted in the preview. "People ask me all the time why I don't leave."
In a cut scene, Kody explained, "Meri and I had a very fast courtship. I didn't know who I was marrying."
A final glimpse into the episode showed Meri and Kody meeting with their therapist. "The relationship between he and I is gone. It's dead. It's over," Merri shared. Meanwhile, Kody admitted, "I am just done with hearing how I am wrong."
Clearly, there are some serious issues going on. But is it enough for Merri to quit Sisters Wives for good? We're not so sure.
Article continues below advertisement
Merri and Kody legally divorced in 2014.
You might recall that Merri and Kody legally divorced back in 2014. But it wasn't because they were ending their relationship. The legal separation happened so that Robyn could legally marry Kody in December, 2014 — and ultimately so Kody could legally adopt her three children from a previous relationship, Dayton, Aurora, and Breanna. (And Kody did.)
Article continues below advertisement
Still, the transition wasn't an easy one. "If ever I'm having an emotional moment about maybe what I've lost, I just think it's not about me," Merri shared on Sister Wives at the time. "It's about the kids. And that's what makes me happy."
Article continues below advertisement
Merri was the victim of a catfishing scam in 2015 — which strained her relationships even further.
The fact that Merri got caught up in a catfishing scandal in 2015 didn't exactly help her relationship with Kody and the rest of her family. To make a long story short, Meri was tricked into falling in love with a man named Sam — who she thought was a 40-something businessman she met online. In reality, "Sam" was a woman named Jackie. What's worse, is that Jackie retaliated when Meri broke things off between them by posting private voicemails and sexts Meri had sent. Yikes.
"This catfish was just planting things in my head an telling me how horrible my family was and specifically how horrible Kody was," Meri said on the TLC series. "That was one of the reasons why I didn't want him around. I was just angry. I'm just angry at him. I just pushed Kody away. I did. He's not the one I should've pushed away."
Article continues below advertisement
Things between Meri and Kody have been pretty up and down ever since — to the point that fans think it would be best if Meri embarked on her own life away from Kody and her sister wives.
Article continues below advertisement
So is Merri leaving 'Sister Wives'?
Even if Meri and Kody end up calling it quits — which at this point, could very well be in the cards — Meri could theoretically continue appearing on Sister Wives. You have to admit: It would be fascinating watching a former polygamist navigating life as a single woman. Would she end up in a monogamist relationship? Would she continue to be a bad--s business woman? The possibilities are endless.
Hopefully — regardless of what happens with her relationship with Kody —Meri remains on the show for quite some time. Because fans are deeply invested in her story at this point, and they want to watch her find happiness and success.
Catch Sister Wives Sundays at 10 p.m. (ET) on TLC.