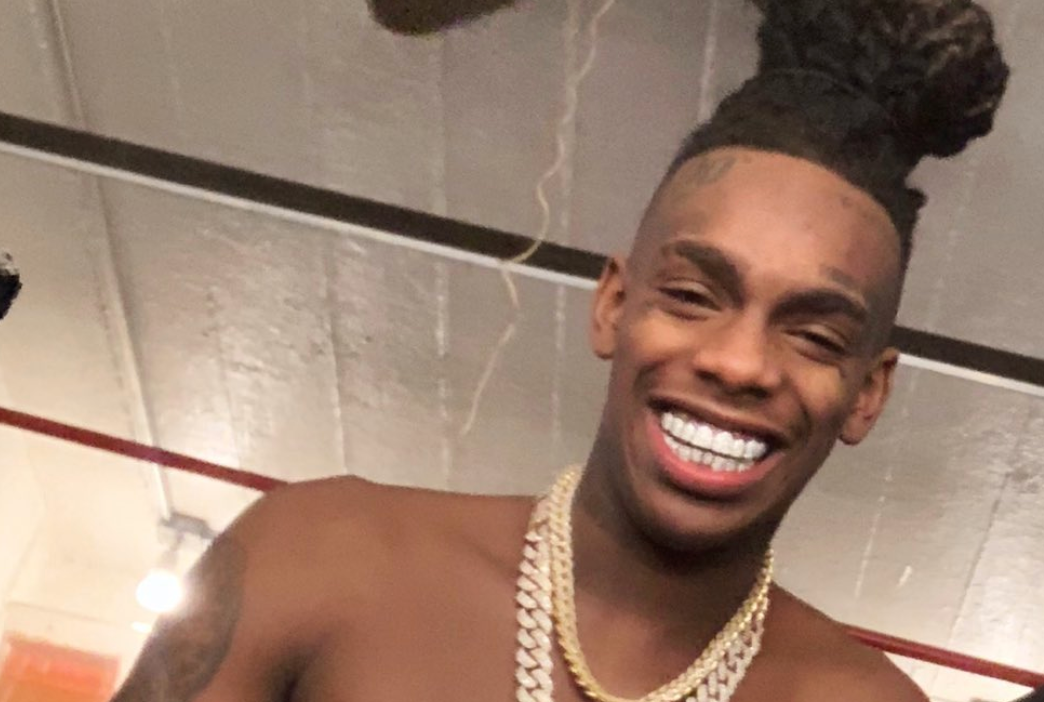 Here's What Happening With YNW Melly, Who Is Facing the Death Penalty in Florida
The last we officially heard about Jamell Demons (the rapper known as YNW Melly), was that a judge denied his request to be released from the Broward County Jail in Fort Lauderdale, Fla. Demons had tested positive for COVID-19 in the facility. Demons is currently being charged for the murder of friends and fellow rappers Anthony Williams (YNW Sakchasr) and Christopher Thomas Jr. (YNW Juvy) which occurred October 26, 2018 in Miramar, Fla. Demons and his attorney claim the men were part of a drive-by shooting.
Article continues below advertisement
Although it's assumed that Demons has recovered (a photo of him in prison was posted to his Twitter and Instagram accounts August 26) many wonder if he's still facing the death penalty. The same goes for rapper and friend YNW Bortlen (Cortlen Malik Henry), who was also allegedly an accomplish and is in jail while they wait for their trial dates. While Henry was supposedly scheduled for a court hearing this morning, the results are not known at this time. It also should be noted that the State of Florida is not seeking the death penalty for Henry, and that Henry was granted release on bond on May 23.
Article continues below advertisement
Did YNW Melly get the death penalty?
YNW Melly has yet to be convicted of double murder, but the State of Florida is pursuing the death penalty for Demons, stating that "in a cold, calculated and premeditated manner without any pretense of moral or legal justification" the rapper murdered his friends. The prosecutors say that can prove "beyond all reasonable doubt" that the killings were "especially heinous, atrocious, or cruel," and that the motive had to do with monetary gain. Furthermore, prosecutors believe Demons was part of a gang. This information comes from FADER, which obtained his court documents.
Article continues below advertisement
According to Robert Dunham, Executive Director of the Death Penalty Information Center, per FADER, even if Demons is convicted of double murder, that doesn't mean he'll be served the death penalty. In most cases, the case gets overturned. Dunham explained, saying:
"The single most likely outcome of a capital case in the United States, once someone's sentenced to death, is that the conviction of the death sentence gets overturned in the courts. On average, one in seven people who are sentenced to death are ultimately executed — more than 80 percent are not. So, a death sentence doesn't mean execution, necessarily. In some states, it's different from others. In Florida, fewer than one in 10 death sentences that are imposed are actually carried out. Part of that is because the death penalty statute has been declared unconstitutional so many different times."
What most likely will happen is that Demons will continually appeal his case. "A very high percentage of death-row prisoners — around 98% of them — actively pursue their appeals," Dunham told FADER. He added, "The single most likely outcome of a capital case once a death sentence is imposed is that it will be overturned at some point during the appeals process. Then the prosecution has to decide whether to seek the death penalty again. Typically, the cases in which a prisoner has been on death row, the longest are cases in which the state has repeatedly denied the prisoner a fair trial or penalty phase and the case has been reversed one or more times."