Here's Where We Left Off With the Kids on 'Big Little Lies'
Now that we have a trailer for Season 2 of 'Big Little Lies', it's time to refresh our memories about what happened when the first season dropped two years ago. Did Ziggy choke Amabella or what exactly went down? Here's what you need to know.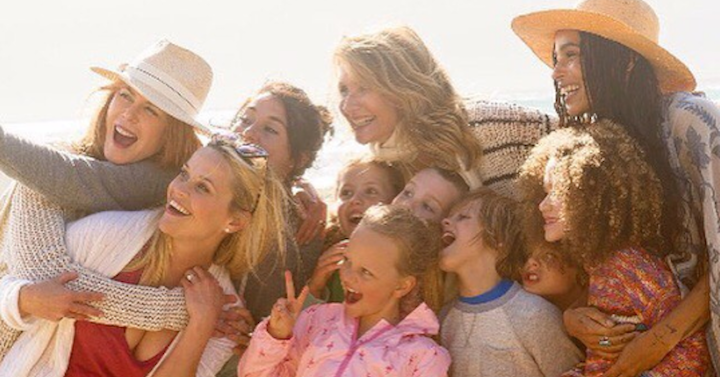 Can we all agree to fast-forward through May so that it can already be June 9th and we can sit around watching Big Little Lies again? Honestly, we're kind of surprised we're so excited, considering Season 1 felt so tight and perfect. After all, why ruin a good thing?
Article continues below advertisement
Plus, remember when Reese Witherspoon and even Season 1 director Jean-Marc Vallée were all, "If we do a season two, we'll break that beautiful thing and spoil it?" Ah, well. We live, we learn, we change our minds. And we're honestly not mad that the Monterey Five are coming back to our screens.
But ahead of the premiere of the second season, and while you're still processing the goosebump-inducing trailer, let's recap a tad about what happened with the kids last season. Like, was it Ziggy who choked Amabella at school on the first day, opening the pandora's box that became the plot of Season 1?
Keep reading for a refresher on the children of the Monterey Five, who honestly keep Big Little Lies' storylines afloat.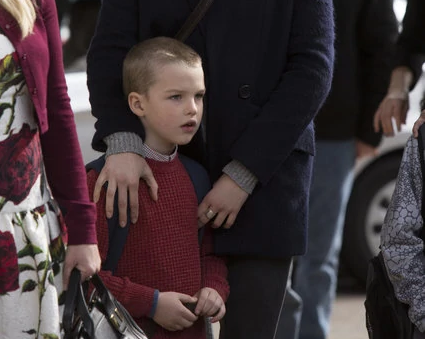 Article continues below advertisement
So wait, did Ziggy choke Amabella?
In the first episode of Big Little Lies, we watch the Monterey Five — Madeline Mackenzie (Reese Witherspoon), Celeste Wright (Nicole Kidman), Renata Klein (Laura Dern), Bonnie Carlson (Zoë Kravitz) and Jane Chapman (Shailene Woodley) — pick their kids up from the first day of school.
Almost immediately, Renata's daughter Amabella (Ivy George) accuses new kid in town, Ziggy (Iain Armitage), of attempting to choke her. This sends Renata into a spiral, and leads her to bully Jane and her son.
Article continues below advertisement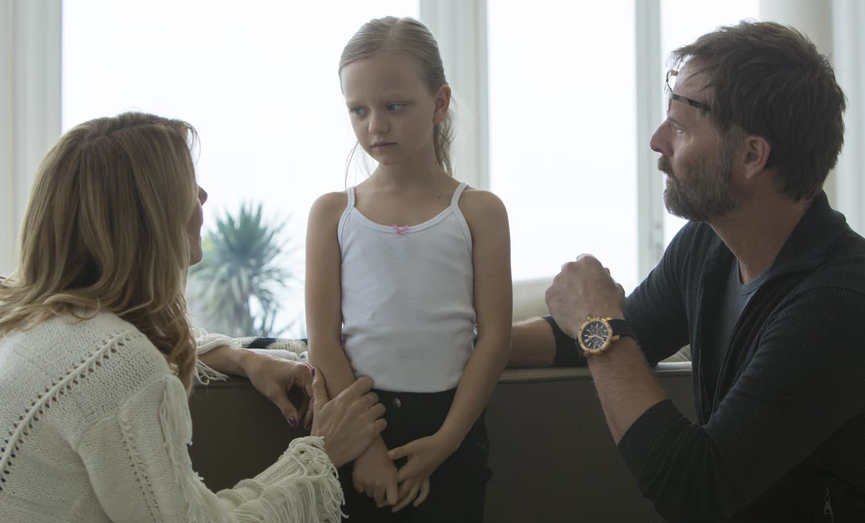 But in the finale, Jane finally gets her son to reveal the Otter Bay bully's identity. He mentions he'd been keeping it a secret because Amabella said if anyone told, "she might get killed dead." When Jane picks up Ziggy's class photo, he finally points to Max, one of Celeste's twins.
Article continues below advertisement
Meaning that it was one of her boys who — likely mimicking the way he saw his father treat his mom — choked Amabella, bit her, and later threw another girl down the stairs.
Jane takes Madeline's advice and confronts Celeste, who takes the news surprisingly well, considering everything she's dealing with at home.
Article continues below advertisement
Who are the other child actors in Big Little Lies?
Although the parents decidedly hold most of the spotlight in the HBO series, their kids are the reason they interact — and the actors who play them do a great job of holding their weight.
In addition to playing Ziggy, Iain Armitage plays an adolescent Sheldon Cooper in Young Sheldon. Ivy George, despite not having many lines as Amabella, has been in Girl Meets World, Agent Carter, and Paranormal Activity. Bonnie's daughter with Madeline's ex Nathan is played by Chloe Coleman, who has held roles on Glee, Transparent, and Superstore.
Madeline's daughter, Chloe, the most popular girl in school, is played by Darby Camp, who also starred in Benji. As for twins Max and Josh, they're played by real-life twins Nicholas and Cameron Crovetti. Big Little Lies was their acting debut!
Big Little Lies Season 2 premieres June 9 on HBO.