Diego Schwartzman and Girlfriend Eugenia De Martino Share a Love of Traveling
Who is Diego Schwartzman's girlfriend? Meet Eugenia De Martino, the successful model whom the tennis player has been dating for about a year now.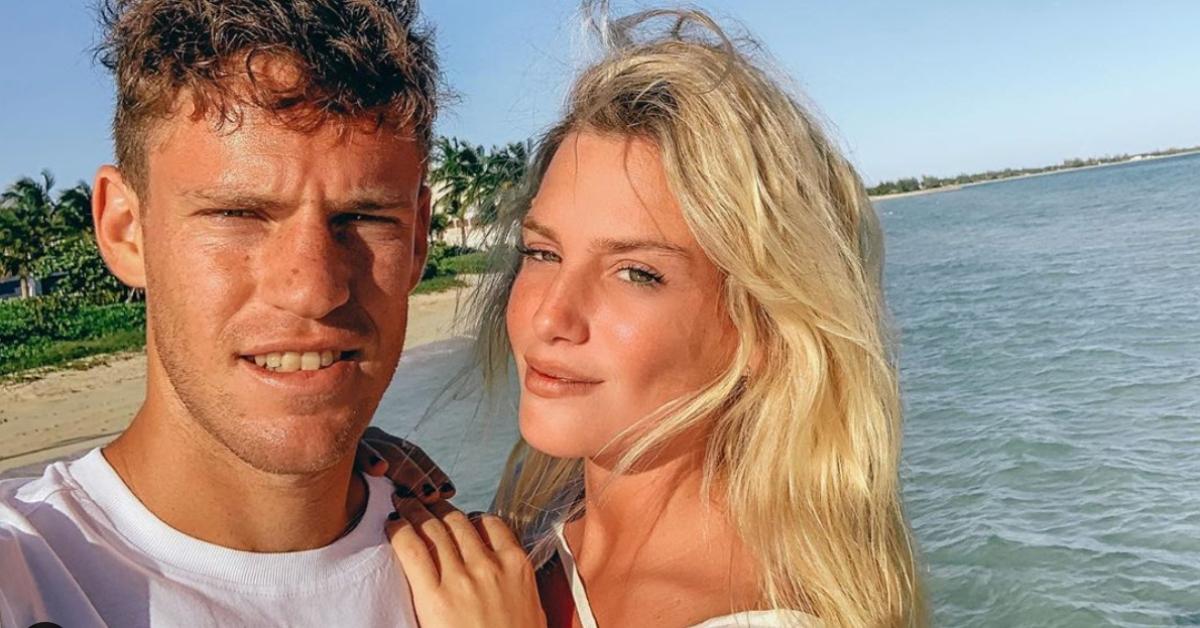 Argentine pro tennis player Diego Schwartzman has posted dozens of adorable snaps capturing his latest adventures with his girlfriend of one year, Eugenia De Martino, on Instagram over the past few months.
Diego and Eugenia embarked on several trips together, spending some time near Lago Moreno, Argentina, and Rome, Italy, where the Italian Open was held in September 2020, among other locations. So, how did the two meet, and how long have they been together?
Article continues below advertisement
Diego Schwartzman is thought to have met his girlfriend, Eugenia De Martino, about a year ago.
Reportedly, Diego met Eugenia about a year ago. As the story has it, Diego first befriended renowned shoe designer Ricky Sarkany at the Racket Club, a popular venue among tennis players in Buenos Aires. It's understood that Ricky then proceeded to assume the role of a match-maker, volunteering to introduce the successful tennis player and the beautiful model to each other.
It appears that he did a marvelous job, as the stars claim that they have been inseparable ever since.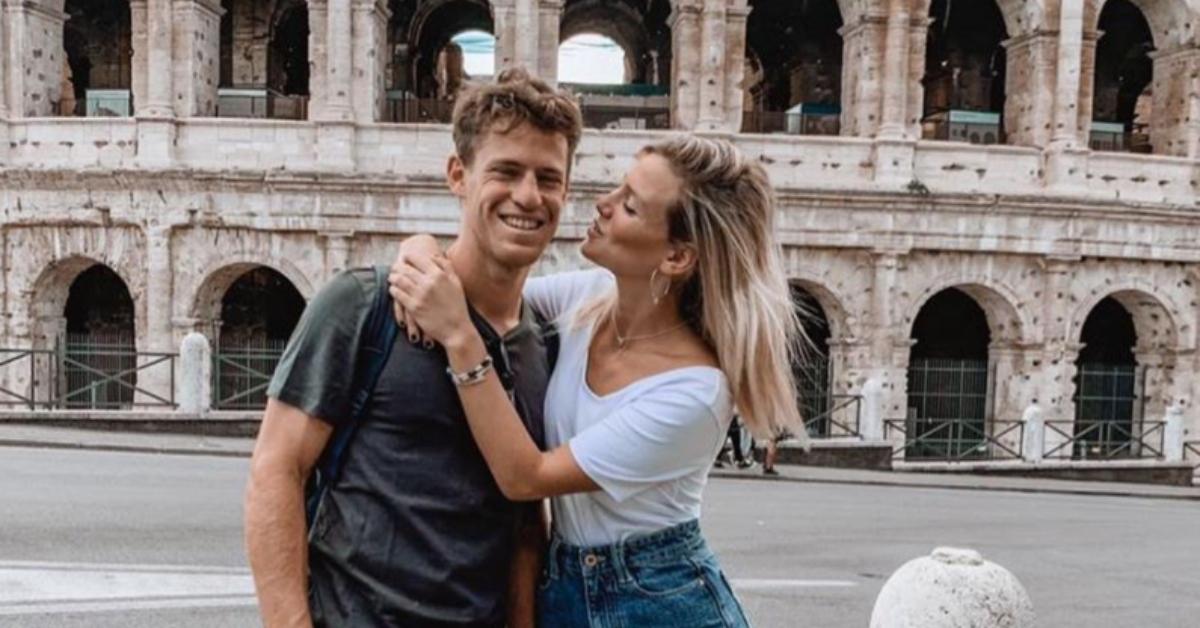 Article continues below advertisement
Eugenia is represented by EPBookers, a relatively large modeling agency headquartered in the Argentinian capital.
According to her portfolio available on the EPBookers website, Eugenia has quite a bit of experience in the notoriously hard-to-navigate industry, having worked for high street brands, more established fashion houses, and beyond. As a photo model, she has appeared in clothing, swimwear, and lingerie campaigns, among others.
Judging by her Instagram profile, Eugenia is a fashion lover with a knack for traveling.
She often takes it to social media to post updates about her latest adventures around the globe. Occasionally, she also shares beautifully-composed photographs of tasteful floral arrangements, alongside snaps capturing her shenanigans with her girlfriends, and easeful days spent in the great outdoors.
Article continues below advertisement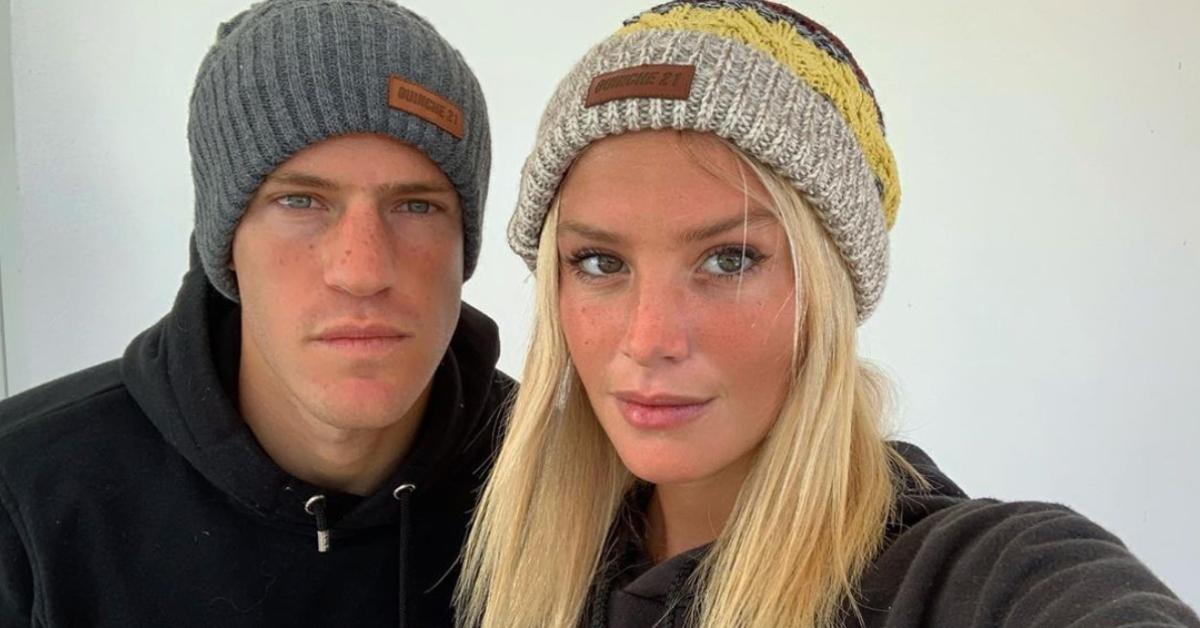 Before meeting Eugenia, Diego was linked with actress Bárbara Vélez. According to outlets like Republic World, however, there's a chance that they just went on a few dates, which led some fans to believe that they might have something more serious between them.
Article continues below advertisement
Diego is a highly successful tennis player.
It's only been a few weeks since Diego's career reached a new height, as the supremely talented tennis player dealt a crushing defeat to sports legend Rafael Nadal in the quarterfinals of the Italian Open held between Sept. 14, 2020, and Sept. 21, 2020. Unfortunately, he ended up losing against Novak Djokovic in the finals.
Article continues below advertisement
"I have to do a mix [of styles] every time I'm on court [...] Being aggressive when I have the chance, having good defenses when I have to do it," Diego described the key to his success in a recent interview with ATP Tour.
The 28-year-old daredevil currently ranks on 14th place on the 2020 Men's Tennis ATP Rankings.
He is about to face Rafael once again at the French Open semi-finals held on Friday, Oct. 9, 2020, after beating long-time opponent Dominic Thiem in the quarterfinals on Tuesday, Oct. 6, 2020. Winning the semi-final would be a real game-changer for the rising star — but will he be able to rise to victory?