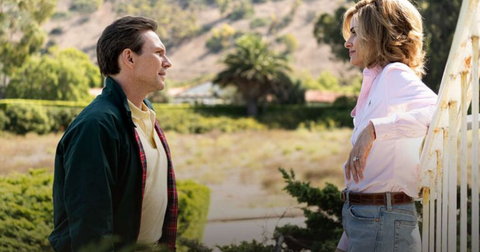 Here's How the 'Dirty John' Season 2 Cast Compares to Their Real Life Counterparts
By Devan McGuinness

Updated
Our life is about to get a lot more dramatic because Dirty John Season 2 is coming our way. The new season is moving from Bravo to the USA Network and will hit the airwaves on June 2. The first season focused on Debra Newell and her terrifying relationship with John Meehan.
This new season, titled Dirty John: The Betty Broderick Story is focusing on a story about a woman named, you guessed it, Betty Broderick. The Dirty John Season 2 cast vs real life proves what good casting does for a show – it looks bananas.
What is 'Dirty John' Season 2 based on?
Betty Broderick story is based out of Southern California, where Betty was convicted of murdering her husband and his second wife. According to the USA Network, the new season will follow Betty (Amanda Peet), a dutiful wife who stands by her husband Dan's (Christian Slater) side through medical school and law school up until he becomes a legal superstar. But then Dan hires a beautiful young woman, Linda (Rachel Keller) who he falls for and he leaves his wife behind.
Except that Betty really can't handle the betrayal and her refusal to accept reality causes her to lose her identity, leaving Dan in greater danger than he knows.
The real-life story is almost too good to make up. It's full of twists and turns and surprises. The story, which happened back in the 80s, was all over the news stations. It's going to make for a riveting re-tell on USA Network, and they did a great job with the casting.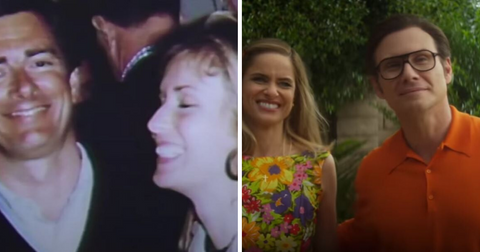 'Dirty John' Season 2 cast vs real life is great casting.
Although there isn't a lot known about the Season 2 cast, the actors that have been selected as the lead roles for Linda Kolkena, Dan Broderick, and Betty Broderick are perfect.
Linda Kolkena vs Rachel Keller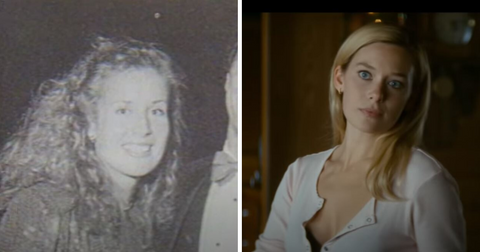 In 1983, Linda met Dan when he hired her as his personal assistant. The two soon began an affair (she was 21 and he was 39) and by 1982, Dan had filed for divorce in order to marry Linda. The role of Linda is played by American actress Rachel Keller. She's relatively new to the scene, but is best known for her role in the FX television series Legion.
Dan Broderick vs Christian Slater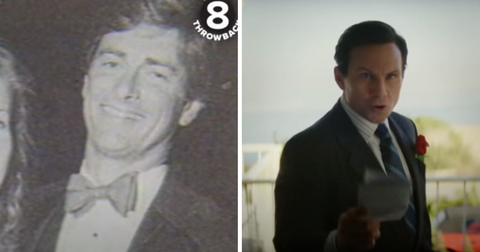 Dan Broderick was married to Betty for 16 years before Betty suspected that Dan was having a romance with his office assistant. Turns out he was and he and Linda, his office assistant, got married after Dan filed for divorce from Betty. The role of Dan is played by Christian Slater, a Golden Globe winner, for his role in Mr. Robot.
Betty Broderick vs Amanda Peet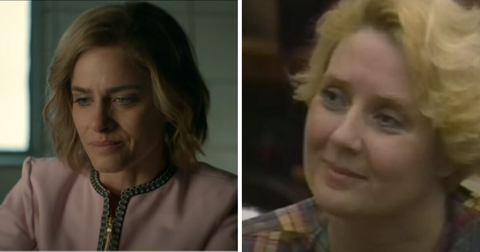 Betty Broderick was convicted in 1991 on two accounts of second-degree murder for killing her ex-husband, Dan Broderick, and his new wife, Linda Kolkena. The role of Betty is played by Amanda Peet, who we all know from the TV series Good Wife.
Dirty John: The Betty Broderick Story is set premiere Tuesday, June 2 on the USA Network.