Disguised Toast Moved to Facebook Gaming and the Live Streaming Wars Just Got a Lot More Interesting
Disguised Toast bets big on transitioning to Facebook Gaming, but is it the right move? Many fans don't think so. Here is everything you need to know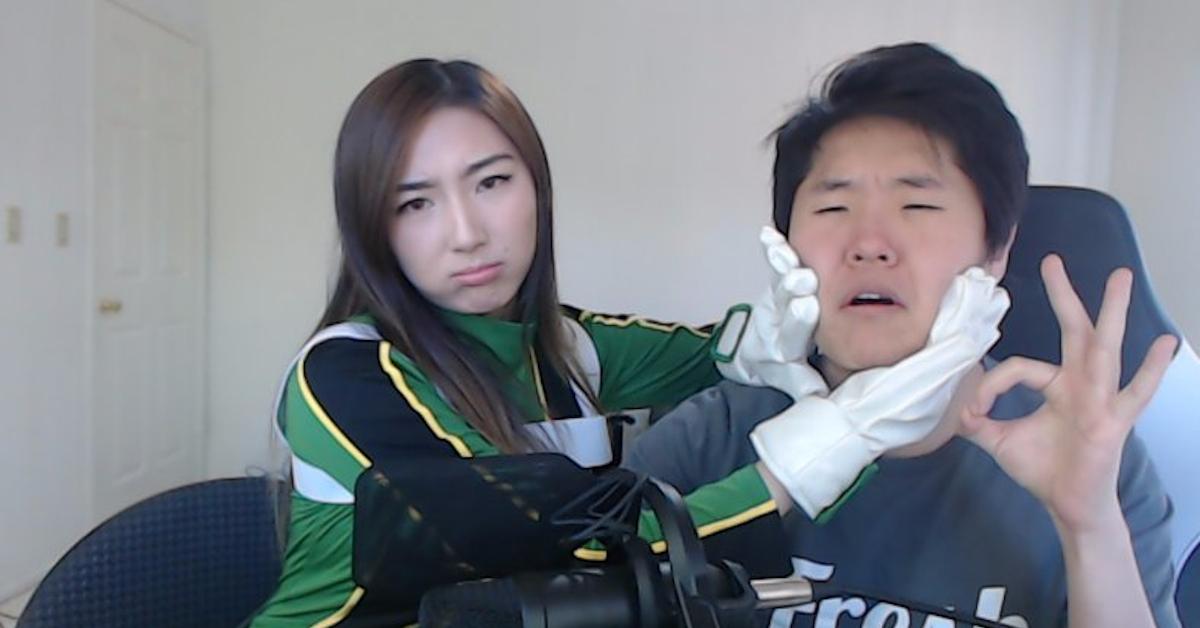 Jeremy Wang, aka Disguised Toast is a Canadian live streamer who made his bones streaming Hearthstone videos on YouTube. He's amassed a whopping 1,306,183 followers on Twitch and is one of the platform's standout accounts. Jeremy's a part of Offline TV, which is a "social entertainment group of content creators" — aka streamers and YouTube peeps.
Recently, he announced that he's moving to Facebook Gaming.
Article continues below advertisement
"Hey guys, I am moving platform," he said in a video uploaded to Twitter. "Now, originally we had a production budget for this announcement because every time a streamer moves they have this really cool produced video and here I am standing in a hotel room, filming this..."
Instead, he donated $20,000 to the Children's Hospital of LA, earning some major brownie points with followers.
Article continues below advertisement
So, what is Facebook Gaming?
The name is pretty self-explanatory: the social media giant has decided to throw its hat into the live streaming game. It makes sense for multiple reasons. One: they've already got some meaningful experience in this arena — Facebook Live, which hasn't exactly been a resounding success, can almost be viewed as a soft launch for Facebook Gaming.
Two: they've got a crazy large built-in user base to market to. If you've got a Facebook account, which, let's be honest, you probably do, then you already have access to Facebook Gaming as a streaming platform.
It sounds like a perfect set up, and one that could pay off in spades for Zuckerberg's white and blue brand. And if there's one streaming genre that's a proven winner with audiences online, it's gaming.
Article continues below advertisement
But the world of live streaming is one that's difficult to navigate sometimes and the "formula" for success isn't clearly defined, mostly because it began as a sort of counter-culture. Remember Twitch before Amazon purchased it?
One of the most followed streams was a bunch of strangers spamming inputs to play Pokemon simultaneously. It was a delightfully weird experience that encapsulates the internet's collective fascination with weird phenomenon at times.
The issue with Facebook is that it seems to represent the exact opposite of that. To put it into perspective, a while back I had the opportunity to set up AMAs or "live" q&a sessions with MMA fighters online, when I asked Reddit's R/MMA community if they'd like to interact with them on Facebook Live, everyone universally panned that streaming solution — they didn't want to have to log into Facebook and seemed reviled by the idea.
Article continues below advertisement

This is why I wasn't surprised to see a slew of negative responses to DisguisedToast's announcement that he'd be moving to Facebook Gaming.
Disguised Toast doesn't regret making the move to Facebook Gaming. 
Although a lot of people believe that Jeremy is making the wrong move with Facebook Gaming, he's confident in his selection.
Article continues below advertisement
"I've received an offer from every major streaming platform but decided to go with Facebook because I believe it has the most explosive potential," he explained. "It's always a risk to move platforms but my research has made me confident in my choice."
How much did Facebook Gaming pay Disguised Toast?
The details of deals like Mixer with Ninja and Shroud's are always kept under wraps. To put it in perspective though, Ninja earned some $10 million in revenue for 2018 on Twitch with his streams.

Article continues below advertisement
Microsoft probably had to offer some insane incentives to the E-Sports star in order to lure him to Mixer, and while the specifics of Jeremy's deal with Facebook are private, it's not crazy to assume he earned himself a hefty amount of smackeroos.
The biggest feather in FB's cap in getting DisguisedToast to side with them is that he's an English speaking, North American talent. It's part of their global approach at deliberately hitting markets that'll get them the most viewership.
Facebook is making a lot of strategic moves to showcase their competitive spirit. It's been heavily focusing on attracting talent in other regions, such as Latin America and Europe. With today's announcement, they are hitting closer to home which should make others take notice," said livestreaming services provider StreamElements CEO Doron Nir.
The social media platform appears to be all-in when it comes to growing their live-streaming service.
Article continues below advertisement

Although it has a fraction of users compared to services like Twitch and Mixer, FB's adamant about bringing in top streaming talent: "We don't see the gaming video space as a zero-sum game. We certainly want to grow our platform, and top talent is a key component of that," said Leo Olebe, Facebook's global director of games partnerships in an interview with CNN.
Are you interested in trying Facebook Gaming out? Or are you more fascinated by the fact that DisguisedToast went and dropped a check for $20,000 off at a Children's hospital like it was no big deal?