Disney Adult Gets Humbled After Saying "Karens" Ruined Her Photos at Crowded Theme Park
Joey Swoll called out a Disney Adult for their entitlement in criticizing park goers who dared step into frame when she was taking pictures.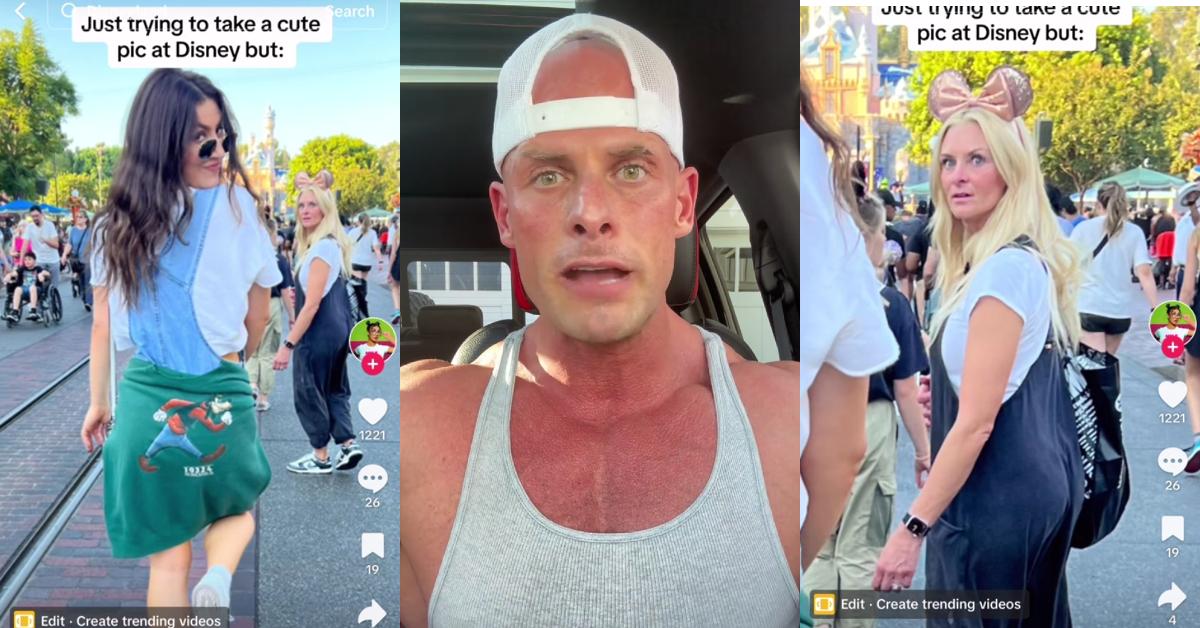 Article continues below advertisement
In a recent post, however, he decided to turn his ire towards a demographic that isn't entitled gym-goers and fitness Influencers: but entitled Disney adults who think that they can air photographs of people who had the gall to step into someone's photos when they were trying to document their most amazing time ever at Disney.
In his clip, he includes a snippet of a video posted by fellow TikTok user Dani Jackel, who uploaded several photos of her at Disney in a montage he uploaded to the popular social media application. In the video, Jackel shows herself posing at various parts of Disney, while highlighting how disappointed she was with the folks who happened to get captured in her photos.
Article continues below advertisement
She didn't seem too happy with the inadvertent photo bombs, writing: "Just trying to take a cute pic at Disney but:" along with several zoom-ins on the people in her various pictures she was upset were in her pics. Dani even went so far as to call the people in the videos, "Disney Karens."
Article continues below advertisement
Joey wasn't a fan of her calling out these folks, and he shared his thoughts a few seconds into the video: "So you title the cover of this video 'Disney Karen's ruining your pictures,' really? Imagine going to a busy theme park, like Disneyland, standing in the middle of a busy street to take a photo and getting upset with people that they look at you as they walk past you?"
He continued to highlight how Dani's online claims about the other park guests didn't really make sense: "A photo by the way that you're gonna post on social media for the entire world to see. The narcissism today is unbelievable. These Influencers think that just because they have a phone and a camera that they could do what they want, they can disrespect people just to get likes and views."
Article continues below advertisement
Swoll didn't stop his criticism of Influencer culture there: "And these people that you're doing this to, they pay a lot of money to go to Disneyland and you think it's okay to treat them that way? If I was in charge of Disneyland I would ban your a-- till you can learn to respect people. You need to do better. Mind your own business."

Article continues below advertisement
Commenters who saw Swoll's video appeared to agree with his assessment of the situation and Dani's entitlement. One person penned: "Omg… people are in the background of your pic in public?? Whaaat???"
While another highlighted the idiocy of the Influencer's expectations that no one else would walk into the frame of her photos, if she was sincerely mad about them doing so: "omg I went to a Public place and there were people there"
Article continues below advertisement
Someone else thought that Influencers have a false sense of importance associated with their job titles and the work that they do: "'influencers' really do have themselves on an imaginary pedestal don't they. So us mere peasants can't even just exist in the world today"

Article continues below advertisement
There's been a longstanding discussion from mental health professionals about the obsession that grown adults have with Disneyworld and child-like attractions/experiences.
Article continues below advertisement
Psych Reel states that while Disney Obsession Disorder (DOD), isn't an officially recognized mental illness, the outlet did provide a definition for this demographic of folks who love everything related to The Mouse: "Disney Obsession Disorder (DOD), also known as Disneyfication, is the pathological obsession with Disney, its characters, and its works. It can manifest in a variety of ways, from the mild to the seriously unhealthy."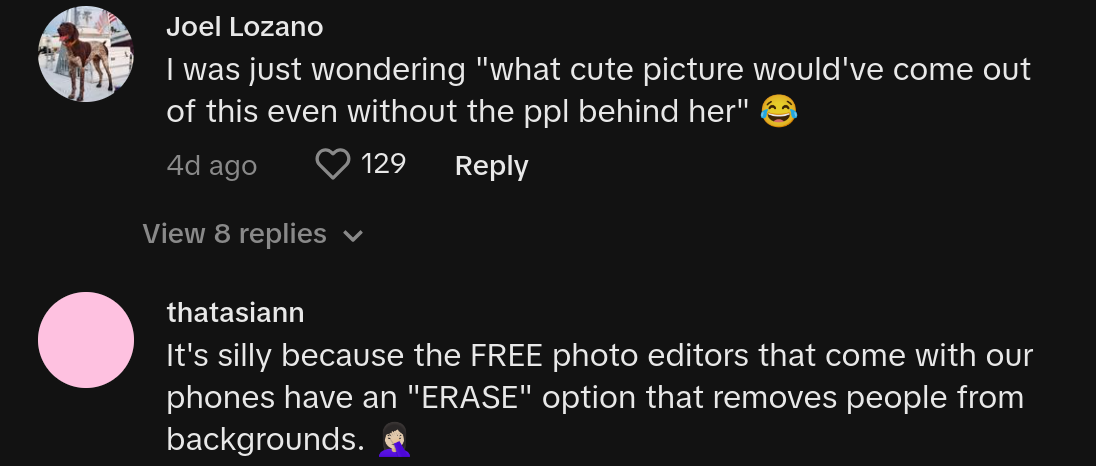 Article continues below advertisement
The mental faculties of Disney uber-fans are questioned so frequently, that the popular blog Disney Fanatic penned a piece addressing whether or not Disney fans are "mentally ill," and Disney Dining even posted a lengthy explanation highlighting how the American Psychiatric Association would plan to update verbiage on mental disorders that would stop classifying Disney Adults as psychopaths.
Do these guidelines cover people who are mad that someone accidentally stepped into their photo while they snapped pics in a crowded theme park?