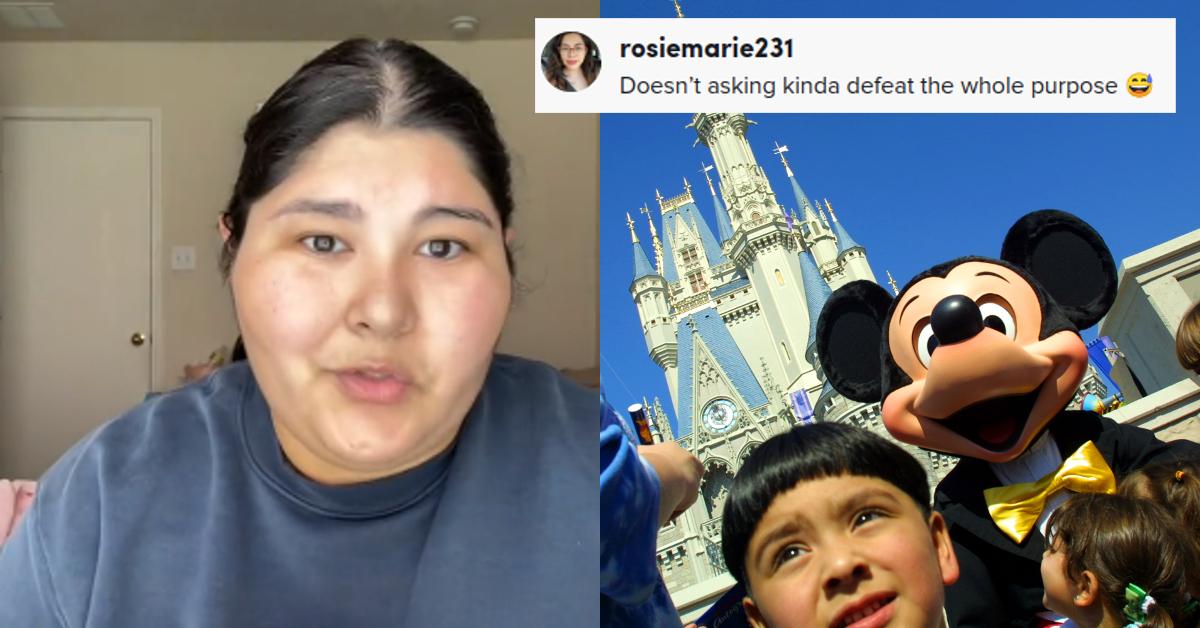 Disney Employee Gets Revenge on "Entitled" Guest Who Demanded a Magical Moment
A former Disney employee shared in a viral TikTok how they got "revenge" on an entitled employee who asked for a magical moment.
There's something about entitlement that just rubs people the wrong way. Like when people think that certain favors and kindnesses are just a given, it tends to make one think that they take all of those privileges that they're bestowed for granted. And when someone takes a nice thing you do for them for granted, they tend to become more demanding.
Article continues below advertisement
The second you do something that they don't agree with or like, they forget all of the nice things you've done for them, which forces you into an ugly place where you have to remind them of just how mean or demanding you could've been yourself.
This kind of dynamic exists in every type of relationship.
At your job, maybe there's an employee who constantly offloads certain job tasks on you and then just accepts that you're going to be the one who does them this solid all of the time, without so much as a thank you or any type of reciprocation. Maybe in a friendship/romantic relationship, you're the one who's constantly scheduling and planning times to hang out, which makes you to feel that the other person really doesn't care as much as you do. Which is obviously no bueno.
Article continues below advertisement
And if you're dealing with customers, entitlement can be a really, really big turn-off. This is exactly what happened with a Disney cast member and a customer who demanded special treatment for seemingly no other reason than the fact that, well, they expected it.
A TikToker by the name of Macy who used to work at Disney parks shared how they got back at the demanding guest in question.
Article continues below advertisement

Macy received a request from a customer who asked for a "Magical Moment" which is, according to WDW Info: "Magical moments are a spur of the moment act of kindness between cast members and the guests. Cast members working at Walt Disney World, Disneyland, and the Disney Parks abroad are given opportunities to give families a special memory they will never forget.When a cast member chooses to go out of their way to make a magical moment, it was their choice. While Disney Parks management encourages cast members to partake in magical moments, no one is assigned to do them, instead, cast members choose to do them because they want to."
Article continues below advertisement

The key phrases here are "spur of the moment" and because "cast members choose to do them because they want to." Which means that there is no obligation on behalf of the cast member to provide a person a magical moment. It's like clamoring to Mr. Beast to give you a Tesla instead of you, who's just going about living their life, gets gifted one because you were just trying to have a great vibe.
Article continues below advertisement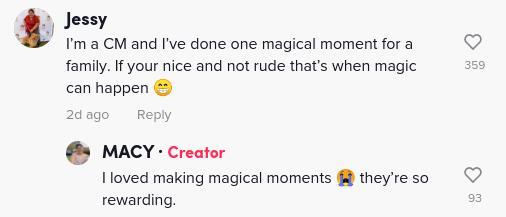 The outlet went on to say: "Magical moments are usually completely random, but sometimes they can be done to make something right for a family. For example, if a cast member watches as a child drops their ice cream, that is when a cast member can swoop in to give that family a certificate, called a No Strings Attached card, for a free ice cream."
Article continues below advertisement
Magical moments "can [also] be as small as giving a child a Mickey sticker, or as large as upgrading your resort hotel room to a much nicer room. You'd be surprised how often a small magical moment can make a family feel special."

Article continues below advertisement
Apparently, there was a guest who had heard about the "No Strings Attached" pass which could've been used to get in the front of a line for a ride, or some food or swag they wouldn't have to pay a dime for. Macy says in her viral TikTok talking about the incident that she was "very taken aback by this. I told him I'm not writing him a No Strings Attached and he was very confused as to why I just wouldn't write him one."

Article continues below advertisement
Macy then got back to work before interacting with a family from South Africa she had a ball chatting it up with. "[It] was their first time in the States. I loved them [and] had such a good conversation with them."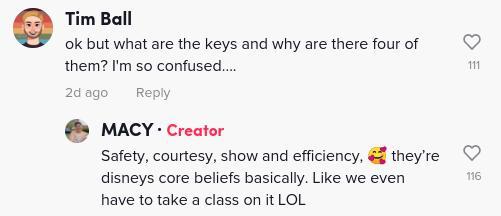 Article continues below advertisement
The South African family got in line to buy some Disney swag, which just so happened to be the same line that the demanding guest was in. Because the South African family had such a good vibe, Macy decided to give them a magical moment.
"So I asked the family if they wanted a fast pass to Test Track and the [other guest] was so mad, but they didn't ask and he did, so don't ask."
The moral of the story, if you're at the "most magical place in the world" just focus on having the best time possible and not worrying about what you can get at any given moment.
Article continues below advertisement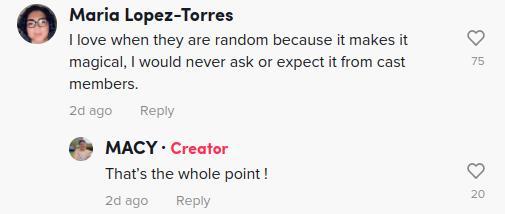 But what do you think? Was Macy in the right? Should she have just given the guest a "No Strings Attached" pass because they asked for it and tickets to Disney are expensive?