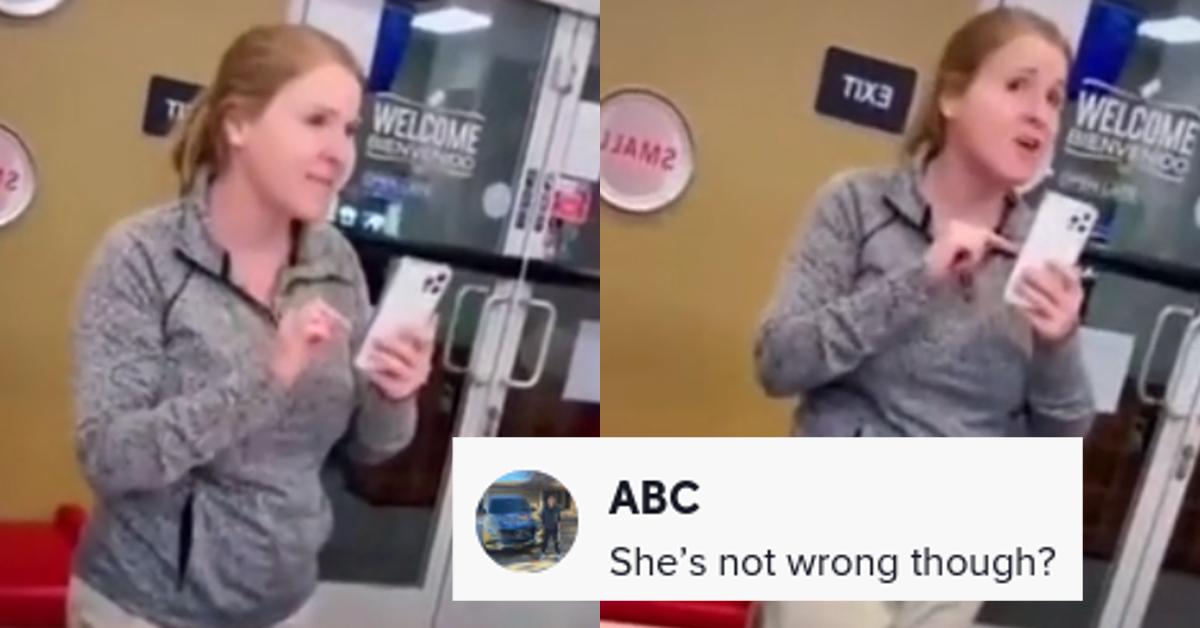 Woman Flips Out at Domino's for Being 2 Minutes Late With Her Pizza, Demands It Be Free
The term "Karen" gets tossed around a lot these days and like any type of popular phenomenon where blame is cast in situations and folks want to either show or feel moral superiority, these terms aren't exactly justified. For instance, many seem to agree that in this post a woman who blocked a couple from following her into a parking garage wasn't "racist," but she was just following the policies of her complex.
Article continues below advertisement
Now, if you want to dismiss someone's ire or public tantrum, all you need to do is upload a clip of them getting upset somewhere, usually in restaurants or retail establishments, and add whatever text you want calling them a "Karen" for their behavior.
This usually devolves into an online debate with folks arguing as to whether or not the person in question is really a "Karen" or the business was in the wrong.
Article continues below advertisement
Like this viral clip uploaded to the @pftmemesz TikTok account, a woman can be seen holding up her smartphone to presumably record Domino's employees as she complains to them about her pizza being 2 minutes late.

Article continues below advertisement
The woman claims that the timer was stopped two minutes early, which many commenters speculated was part of a promotion that either resulted in a free or discounted pizza if the order wasn't completed in the amount that the timer stipulated it would.

Article continues below advertisement
It appears from the conversation that the woman has with the employees that the former is true: she says that she's entitled to a free pizza because Domino's didn't uphold their end of the bargain.

Article continues below advertisement
However, the workers state that the pizza was completed and that those two additional two minutes were the time it took to get the pizza into the customer's hands. Judging from the reaction of the woman in the clip, she apparently finds that hard to believe.

Article continues below advertisement
The clip finally ends with the Domino's employees telling the woman that they have several orders to fulfill and they want to make sure that they don't get backed up. They tell her to take the matter up with corporate if she has a complaint.

Article continues below advertisement
While the clip doesn't provide any further context or any word on a resolution (if there was any) of the matter, several TikTokers had their own opinions on what went down. There were some who thought it was ridiculous of the woman to expect a pizza after it was 2 minutes late, especially after hearing the workers' explanation.

Others thought that rules were rules and if the pizza wasn't ready in the time that Domino's said it was, then they didn't hold up their end of the bargain for the promotion. Meaning that she was actually in the right.
Who do you think is wrong in this scenario? Was the customer being a "Karen?" Or was she actually right in this scenario and she should've gotten the pizza for free? As Socrates (probably said more or less) "don't hate the player, hate the game."