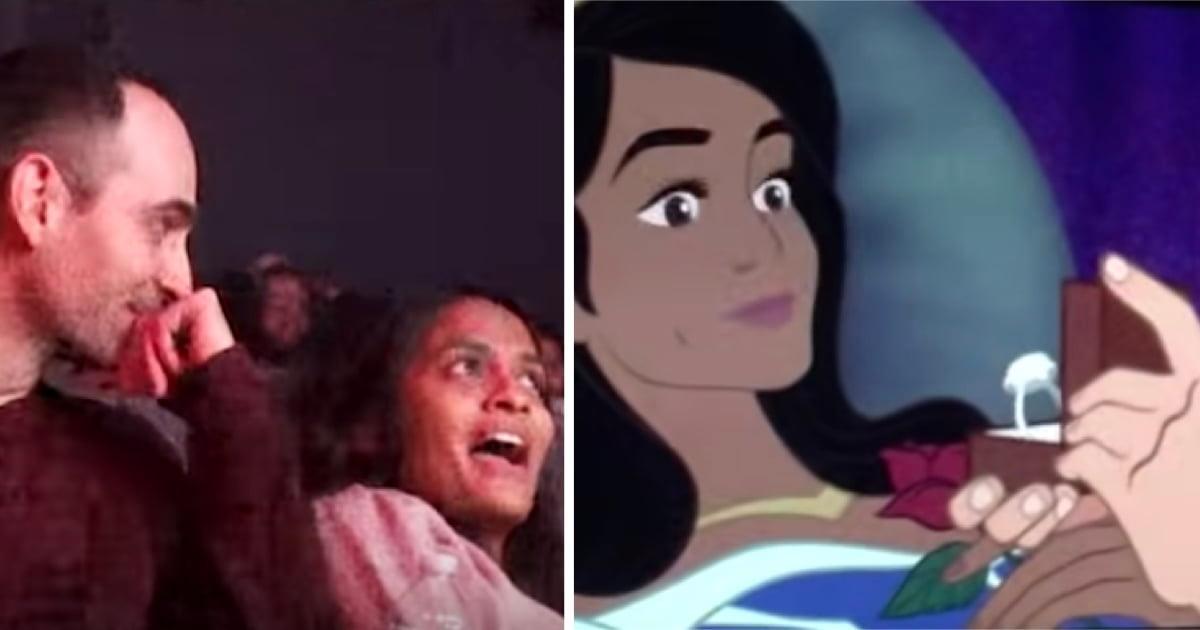 A Man Proposed to His Girlfriend by 'Hacking' Her Favorite Disney Movie
Filmmaker Lee Loechler may have just set the new standard as far as proposals go. When he decided that he wanted to get engaged with his girlfriend, Sthuthi David, he set about on a six-month journey to alter the animation of her favorite Disney movie, Sleeping Beauty.
Article continues below advertisement
Loechler worked with illustrator Kayla Coombs to edit one of the most iconic scenes from the film - Prince Charming kissing Sleeping Beauty to wake her up. Instead, the pair animated Loechler's and David's faces onto the two characters and added a hand holding a ring box to the scene so David would get the idea.
Loechler then invited David to a special screening of the movie, including the edited scene, with David unaware that the audience joining them was actually filled with family and friends. And just to get people laughing instead of crying, Loechler even animated an alternate ending in case David said no.
You can watch the touching moment between the couple below.
Article continues below advertisement
In an Instagram post, Loechler explained: "It's not every day you get to propose to your High School sweetheart. For the past six months I've been working with [Kayla Coombs] to animate [Sthuthi David] and myself into her favorite movie, Sleeping Beauty. The only thing better than seeing the smartest person I know completely dumbfounded was knowing we'd get to live happily ever after together. Enjoy!"
Article continues below advertisement
Unsurprisingly, people loved the work that went into the proposal, even if it does raise the bar for the rest of us.
One user wrote: "This is going to blow up and make proposals standards deeply unfair for the rest of us. Amazing work."
While another joked: "Damn, you guys even animated an alternate ending in case she said no? The level of work and commitment here is just unprecedented. Well done and congrats!"
And one user concluded: "This is fine, I'm just sobbing uncontrollably, don't mind me."