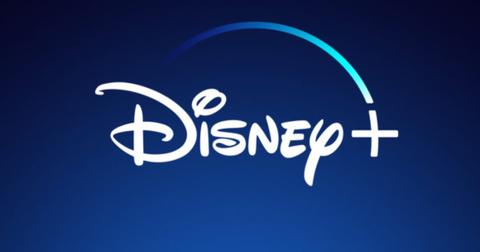 Move Over, "Netflix and Chill" — Social Media Reacts to "Disney Plus and Thrust"
By Distractify Staff

Updated
If you're a millennial, you've probably heard of (or have even used) the phrase "Netflix and chill." The simple slogan that your parents may think means to binge-watch movies for hours on the streaming service has become known as a euphemism for sexual activity. The viral catchphrase fueled by memes, GIFs, tweets, and more, has translated into the English language as a slang term to mean "hooking up." 
While the popular phrase continues to be used in everyday life (especially via text), more companies have taken a page from Netflix and have launched their own streaming services to compete with the corporation. Disney just launched their digital platform Disney+, and users have already created a new phrase to allude to sexual activities. So, move over "Netflix and chill," because now the world has been introduced to "Disney Plus and thrust."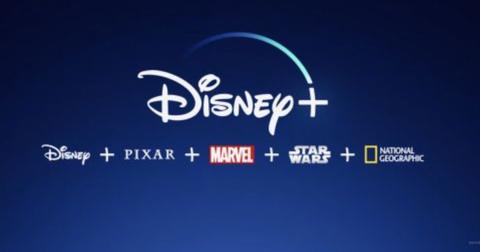 The internet reacts to "Disney Plus and thrust" phrase. 
"Disney Plus and thrust" has gone viral as the new phrase to imply two people hanging out with the intention to "hook up." And yes, we know it is not as discrete as "Hulu and hang" or "Netflix and chill."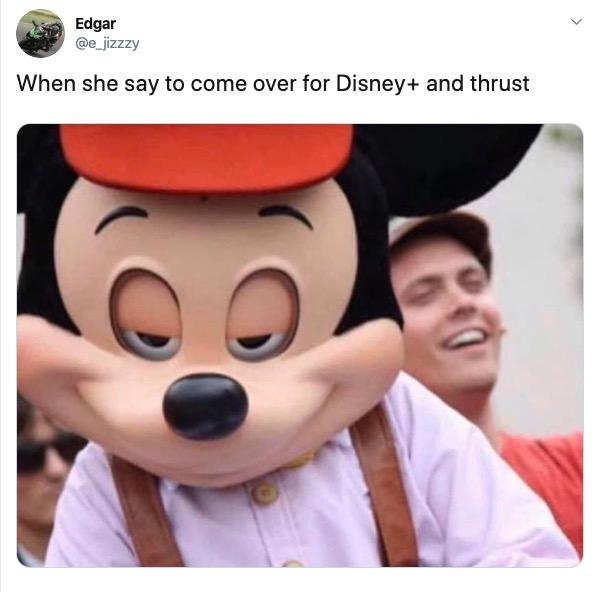 Social media has gone crazy reacting to the new casual sex phrase, and we've rounded up a few of our favorite reactions. 
"Lmao, Netflix and chill is dead it's now Disney plus and thrust," tweeted one person. Well, we don't think Netflix is going away anytime soon... 
"Disney plus and thrust? More like Disney plus and trust, somebody get in a monogamous and healthy relationship with me," this individual tweeted. Seriously, every #SingleGirl can totally relate. And, if you've just added this phrase to your Tinder and Bumble profile, we definitely support it.
Watch out, Netflix. Disney+ is coming for your crown... or at least a new 21st century viral catchphrase for casual sex. 
This person tweeted, "Just overheard someone say 'I'm just trying to Disney plus and thrust tonight'...is this the move now or what???" Why, yes. Yes, it is the move. Nothing says "let's hookup" like watching Disney Channel Original Movies from the '90s in your parents' basement.
"So ready for November 12th so we can Disney plus and thrust. Instead of the regular Netflix and chill," a person tweeted. Well, it seems this person was ready for a bit of change in their life.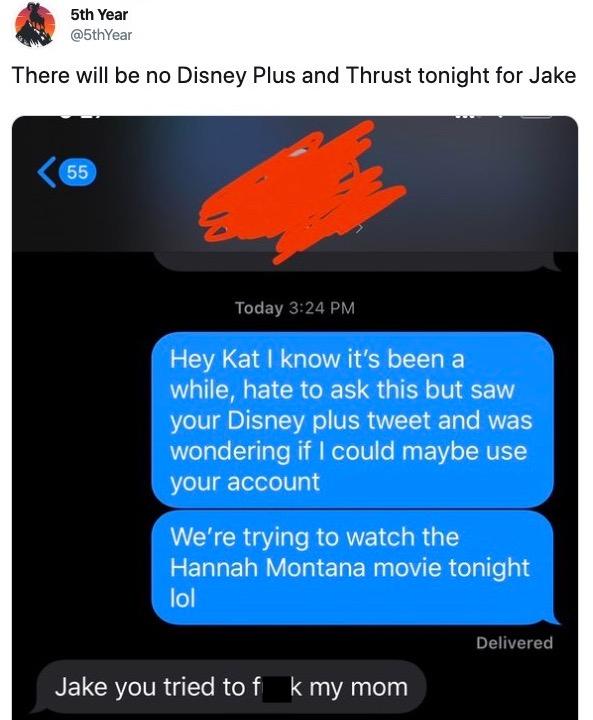 "No longer do I @netflix and chill. Now I @disneyplus & Thrust. You're welcome," one individual tweeted. Basically, Netflix and chill was so five years ago. While some are hopping on the new Disney hook up trend, others are just simply watching the streaming service, enjoying the the numerous heartfelt movies Disney+ has to offer. "Y'all talking about Disney plus and thrust meanwhile I'm laying in bed at 2 a.m. trying to hold back tears from watching Eight Below," tweeted this user. 
Seriously, raise your hand if you've been personally victimized by a Disney movie? 
One dad tweeted, "Kids got preschool, wife and I have the day off. Whole day of Disney Plus and thrust." The new streaming giant can be fun for the whole family ... but seriously, who ever thought Disney would be associated with rated R behavior?
"EWWWW I just interrupted a DISNEY PLUS AND THRUST in my dorms sitting areaaaa [sic]," this individual tweeted. While "Netflix and chill-ing" was done in privacy, apparently, Disney plus and thrust is more of a public act...
The face someone makes if she/he invites you over to watch Disney+...  
With the popularity of this sexual phrase rising, we're just waiting for this innuendo to have its own merchandise.  
Drake knows when that hotline bling, that can only mean one thing ... let's Disney plus and thrust.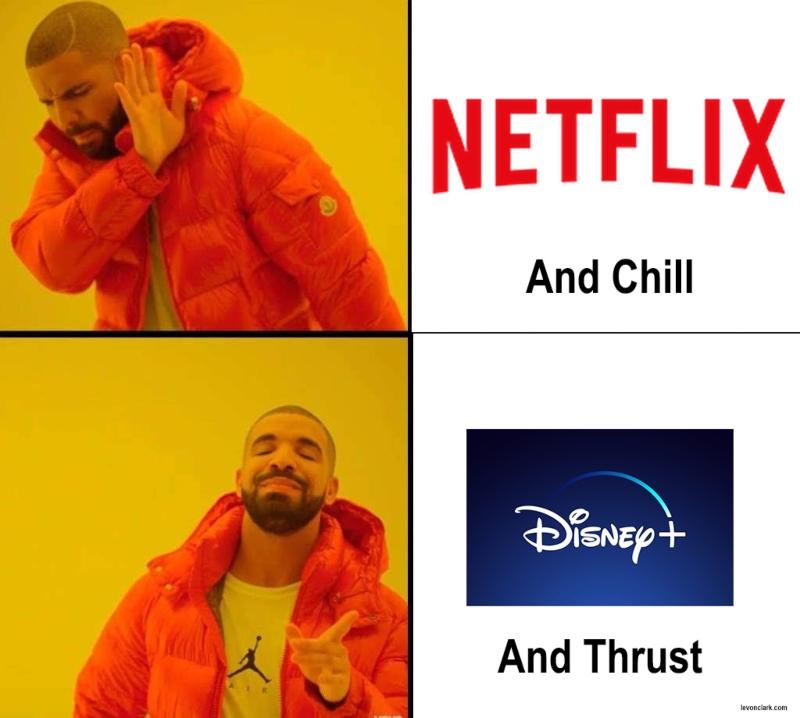 That moment when you only buy Disney+ because you think it'll increase your "hook up" chances..."Who's trynna Disney plus and thrust? I'm boutta buy this s--t," tweeted one guy. Well, it looks like the streaming service may be the new Tinder..
One person tweeted, "Somebody said 'Disney Plus and Thrust.' Like I don't see how that's going to be a thing if I'm watching Smart Guy." Same, girl. Retweet.