Will We Be Able to Watch 'Frozen 2' on Disney Plus?
Disney Plus has a massive lineup including hundreds of Disney movies, but will 'Frozen 2' be on Disney Plus? We have the info here.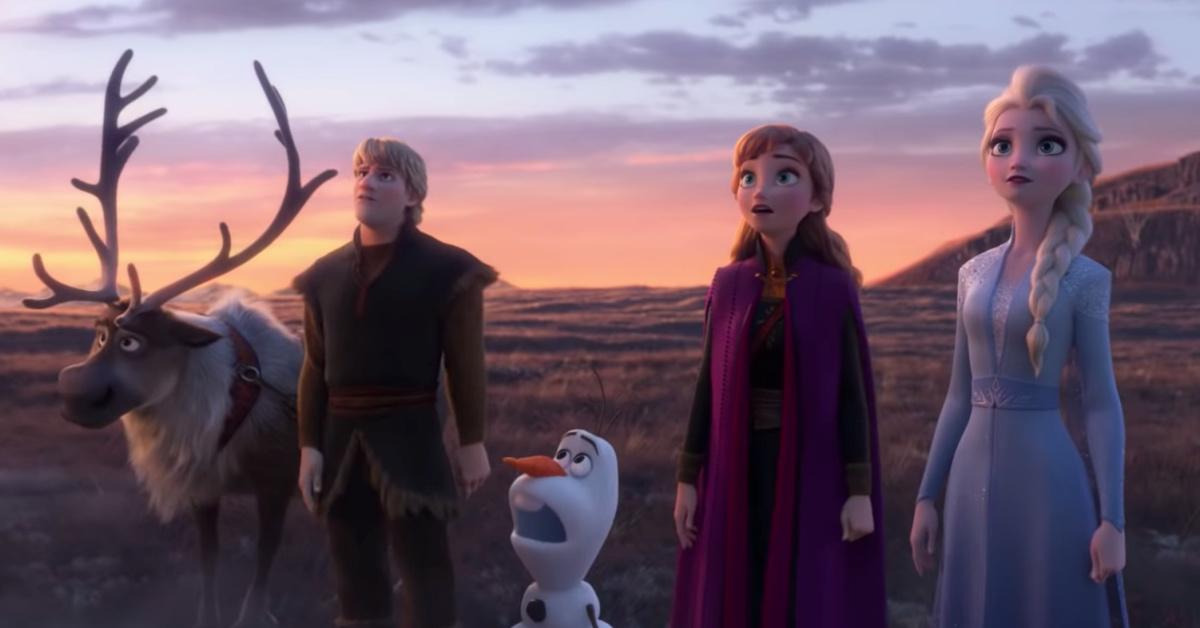 After months of waiting, Disney Plus is finally here. If you consider yourself to be even a slight Disney fan, you're probably well aware of the fact that Disney Plus is the newest way to watch your favorite Disney films. And if your favorite Disney movie is Frozen, you're in luck — it's available to stream on Disney Plus now! But will Frozen 2 be on Disney Plus?
Article continues below advertisement
Will Frozen 2 be on Disney Plus?
If you've spent any time not living under a rock since 2013, you know about Frozen. The movie about sisterly love, icy magic, and a talking snowman took the world by storm (or by snowstorm, if you will) as soon as it came out, and Frozen mania hasn't let up since. Parents everywhere are still inundated with daily requests to watch the movie from children who might not even have been born when it first came out.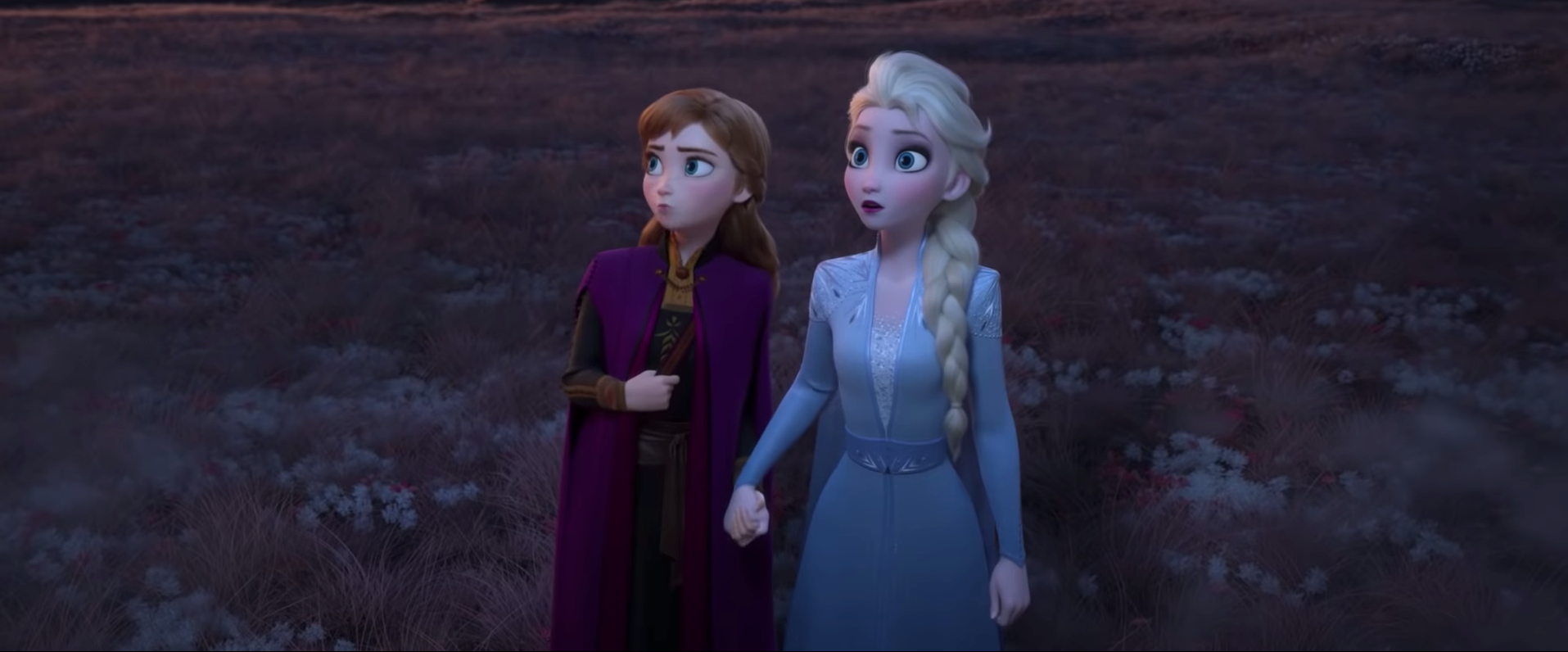 Article continues below advertisement
Luckily for those parents, it's easier than ever to cue up Elsa and Anna's adventure on Disney Plus. Or they can watch several other Frozen-related products on the streaming service. They've got options. Since Frozen 2 is slated to come out later this year, many parents may be wondering whether they can also watch the sequel on Disney Plus.
The answer to that question is yes... eventually. While Frozen 2 will one day be available to stream on Disney Plus, its initial release will only be in theaters. After the film is released on home video sometime in 2020, it will also be available to stream on Disney Plus. Any parents or Disney fans hoping to avoid the theater lines for the Frozen 2 premiere will be disappointed. Sorry to be the bearers of bad news!
Article continues below advertisement
There's still plenty to watch while you wait for the day Frozen 2 will be on Disney Plus.
Frozen 2 won't be on Disney Plus until next year, but that doesn't mean you're stuck watching nothing but the first Frozen movie until then! (Well, unless that's literally the only thing your kids will watch.) Disney Plus has a super extensive lineup filled with hundreds of shows and movies that are sure to appeal to even the pickiest fans.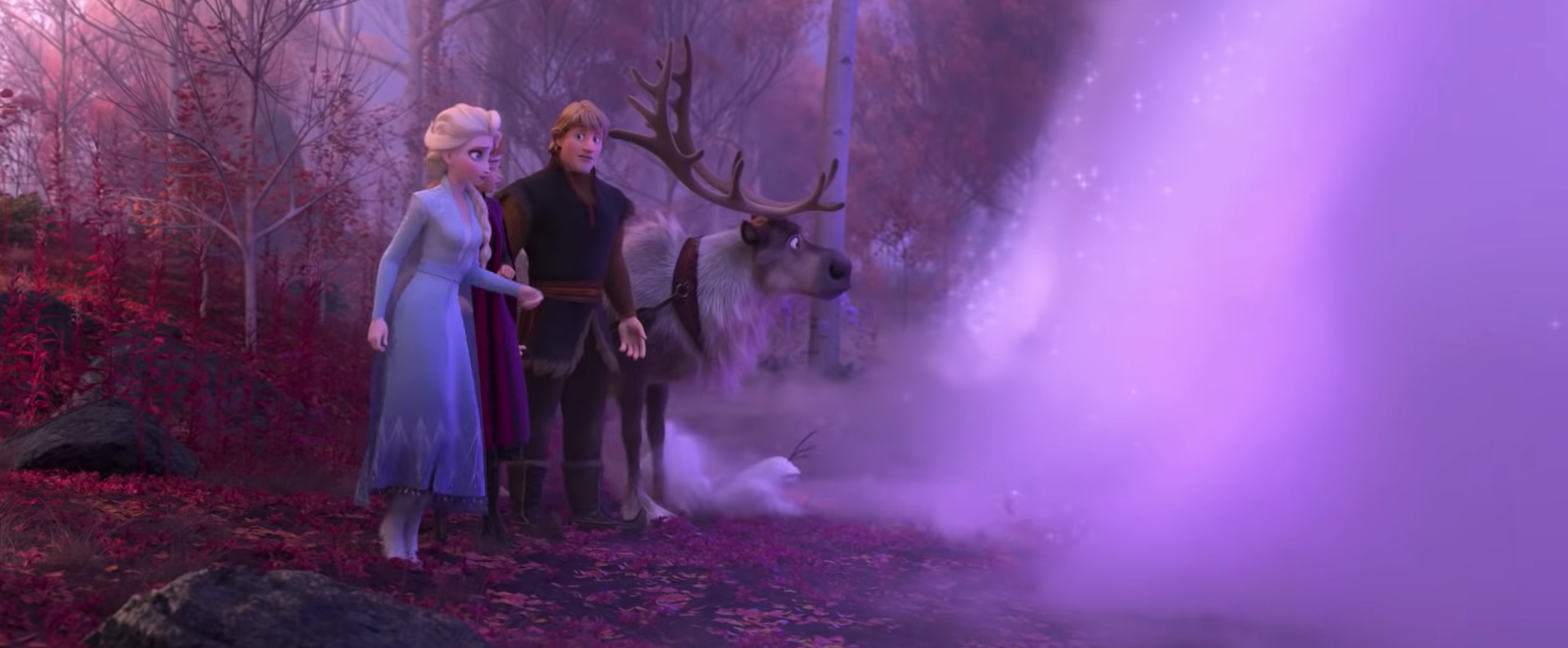 Article continues below advertisement
If you're looking for more Frozen content in the lead-up to the sequel's premiere, you might like Olaf's Frozen Adventure, the 22-minute short about Olaf finding Christmas traditions to bring home to Elsa and Anna. There's also a 2-minute retelling of Olaf's Frozen Adventure in emojis (look in the "Extras" section beneath the main title). Why? We don't know! But there is!
Disney Plus is also home to the LEGO Disney Northern Lights miniseries. There are four episodes, each of which is about seven minutes long and features the LEGO minifig versions of your favorite Frozen characters.
And, of course, there are literally hundreds of other Disney, Pixar, Marvel, and Star Wars movies, shows, and miniseries to keep you occupied until Frozen 2 hits theaters on Nov. 22. It's the perfect time to revisit the classics and maybe even find a new favorite!