Disney is Using VR to Bring 'Myth: A Frozen Tale' to Life at the 'Frozen 2' Premiere
Disney is using VR is to bring their latest short film, 'Myth: A Frozen Tale,' to life. The new film made its debut at the 'Frozen 2' premiere.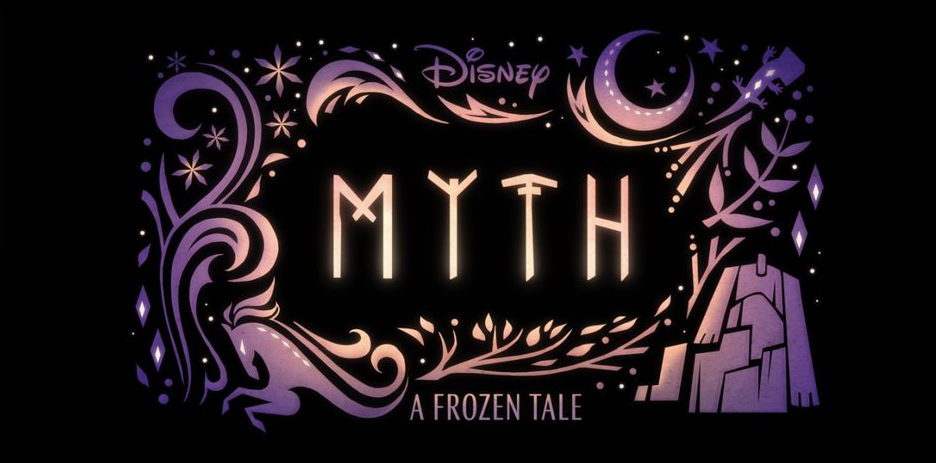 Will Frozen fever ever end? Not if Disney has anything to say about it. The sequel to the 2013 animated hit had its world premiere last night and fans were given even more Frozen content than they expected. In honor of the Frozen 2 premiere, attendees were also able to experience Myth: A Frozen Tale, Disney's latest VR venture.
Article continues below advertisement
Myth: A Frozen Tale was a surprise for guests of the Frozen 2 premiere. 
Disney announced the VR short film on November 7, just as the premiere was set to begin shortly after at the Dolby Theatre in Los Angeles. According to the announcement, the VR film was "inspired by the world of Frozen 2 and utilizes the latest VR technology, an original music score, and stylized art direction."
Article continues below advertisement
Myth: A Frozen Tale is the first VR film to premiere on Hollywood Boulevard. Directed by Jeff Gibson and with art direction by Brittney Lee, the film appears to allow the viewer to enter into a mother's bedtime story to her child. However, much of the actual story remains under wraps as it appears to directly tie into Frozen 2.
According to Gibson, the film "is set in a forest outside of Arendelle as a family sits down for a bedtime story. As the mother reads, the audience is transported to a mystical and enchanted forest where the elemental spirits come to life and the myths of their past and future are revealed."
Article continues below advertisement
About the short film, Clark Spencer, president of Walt Disney Animation Studios, said, "Frozen 2 takes place in such an incredibly rich and exciting cinematic environment, and Myth: A Frozen Tale allows viewers to explore and experience this world in a whole new way. Jeff found a way to immerse viewers in this world that wouldn't have been possible any other way."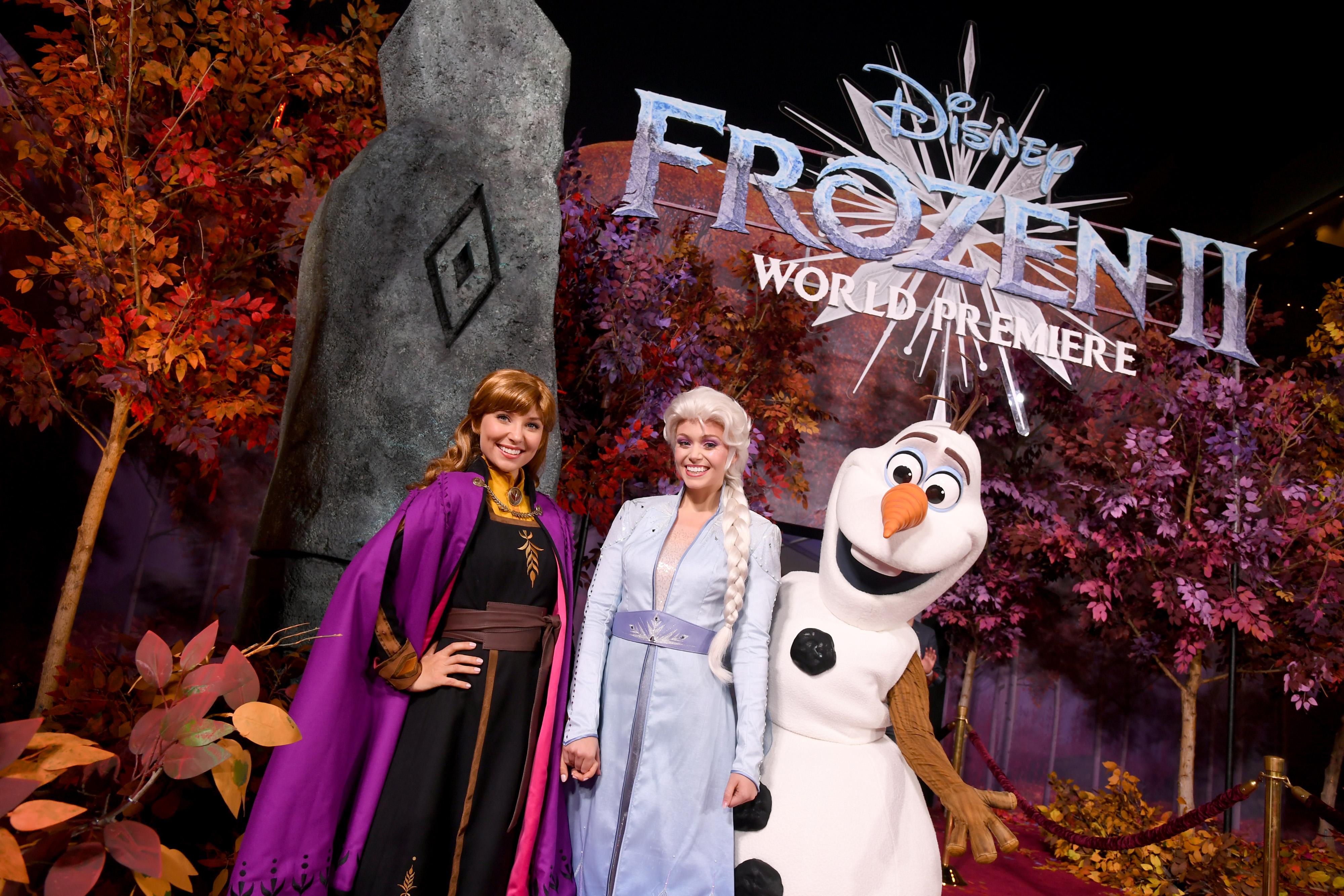 Article continues below advertisement
Is this Disney's first foray into VR?
Disney has been pretty busy with the world of VR for the past few years. Disney Animation Studios's first VR short, Cycles, was released in 2018, and was also directed by Jeff. Disney's second VR film, A Kite's Tale, had its debut early in 2019.
VR has been used for a number of Disney entities as well, including Lucasfilm's Darth Vader series set to be released on June 20. Pixar also got in on the action with their Ralph Breaks VR game, available to play in Disneyland's Downtown Disney District and Walt Disney World's Disney Springs.
Article continues below advertisement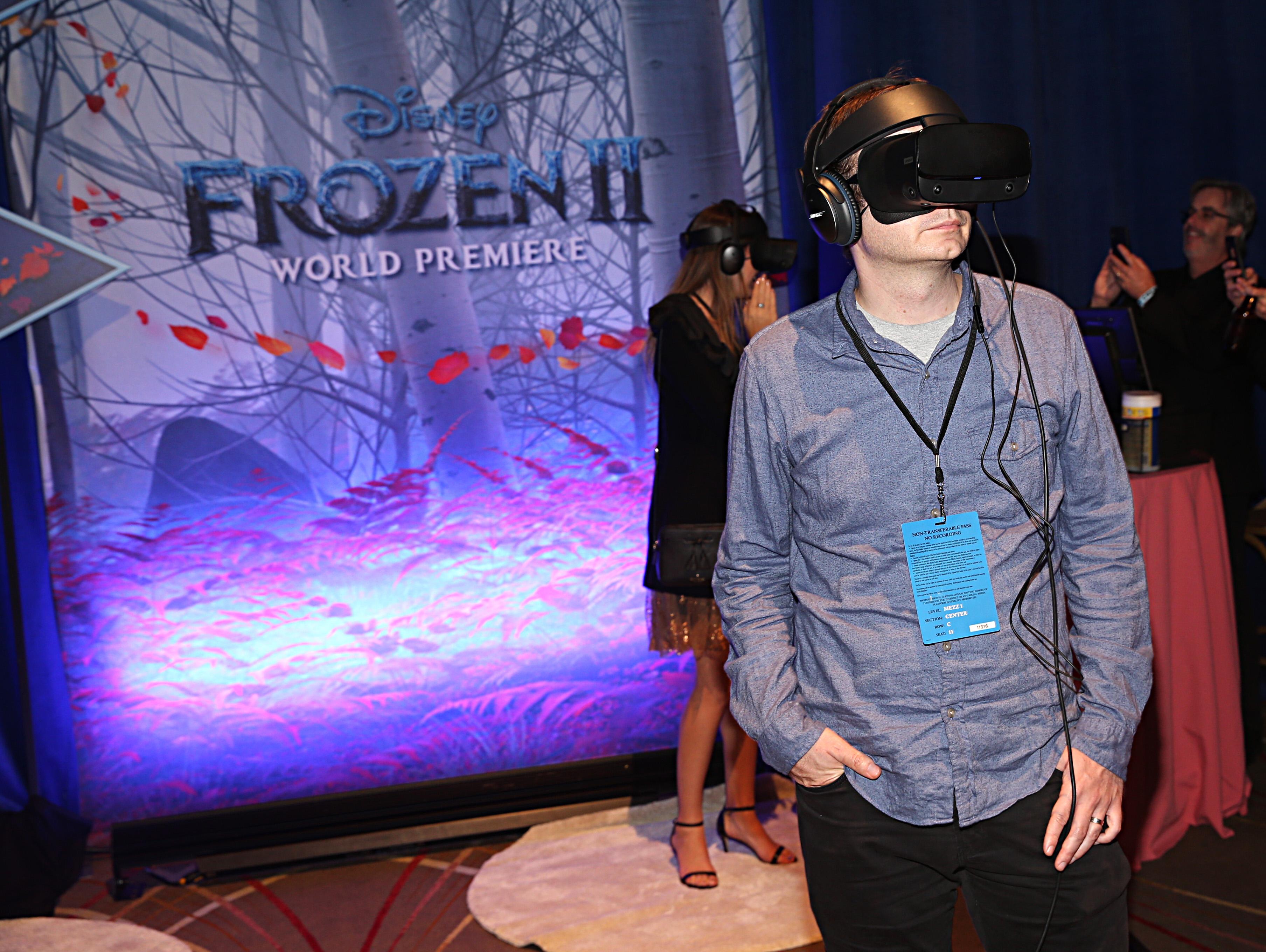 So how can we see Myth: A Frozen Tale?
At the moment, there's no word as to how fans can experience the VR short if they weren't at the world premiere. This is most likely because the short ties into the film and Disney, of course, wants no spoilers coming out about the plot of the Frozen sequel.
Richard did say, however, that he was excited to share the film with audiences everywhere, which seems to be an indication that it may get a wider release. Most likely, there will be a wider distribution following the release date of the sequel. Frozen 2 is in theaters November 22.