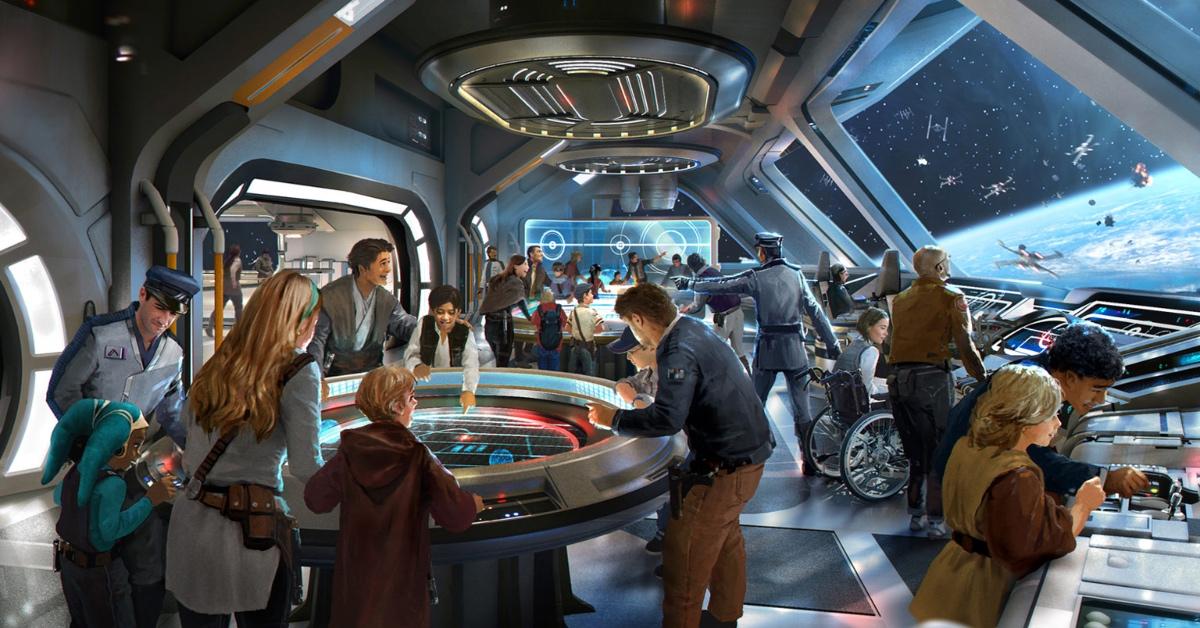 Disney's Star Wars Hotel, Galactic Starcruiser, Is Ready for Takeoff — Details
Disney is going one step further in their movie magic and taking Star Wars fans to a galaxy far, far away.
The Galactic Starcruiser hotel, located in Orlando, Florida, is every Star Wars fan's dream. The immersive-two-night experience is finally opening to the public, but what can fans expect from their stay? And how much will this fantastical vacation cost?
Article continues below advertisement
Read on for everything we know about the Star Wars: Galactic Starcruiser experience.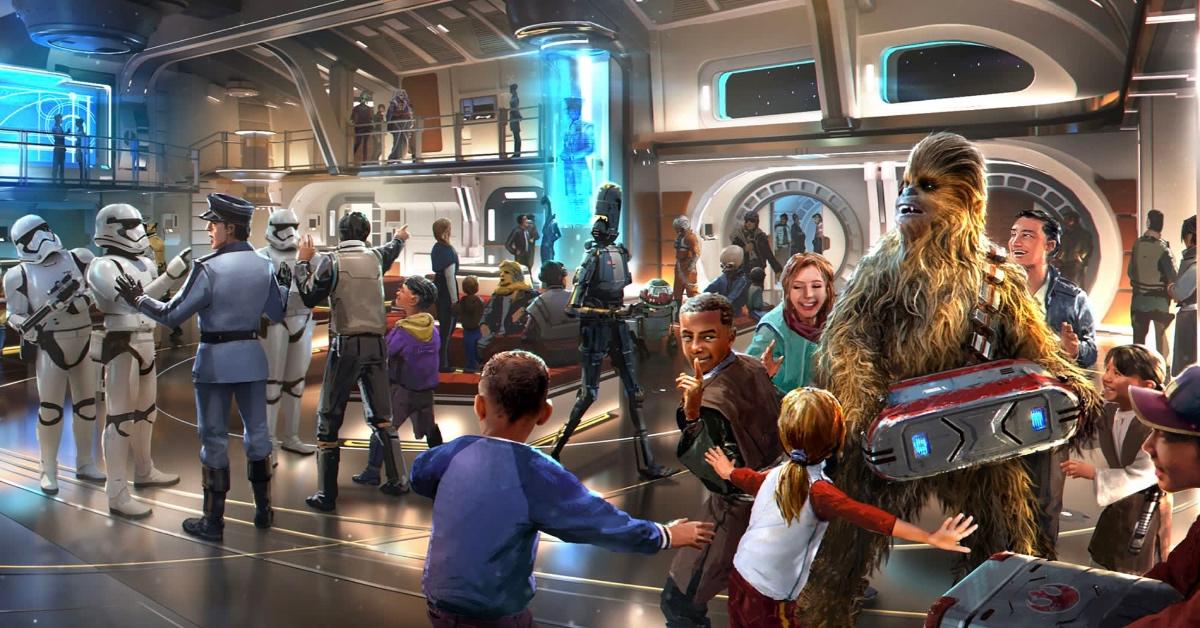 Article continues below advertisement
What is the price of the Star Wars: Galactic Starcruiser hotel?
The Galactic Starcruiser hotel is an immersive, two-night experience that takes Star Wars enthusiasts aboard the Halcyon, a fictional starship that serves as a cruise-type vessel — until fans are pulled into action and adventure in a first-of-its-kind experience.
New characters developed specifically for this experience are present and available for interactions, per CNN, including "the blue-skinned Captain Riyola Keevan who leads the voyage, warm and engaging cruise director Lenka Mok and SK-62O, a droid often spotted rolling around the ship." Familiar characters like Kylo Rea and Rey will also be around, but don't expect the majority of your interactions to be with them.
Article continues below advertisement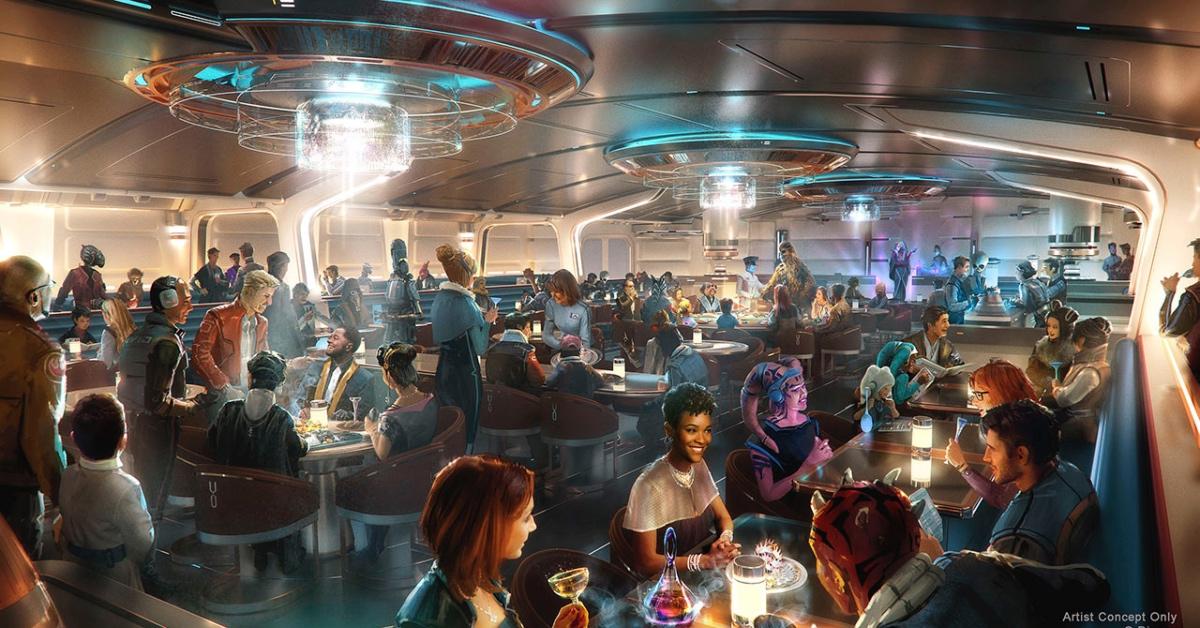 Additional characters include performer Gala, earnest Resistance mechanic Sammie, and smug First Order Lieutenant Harman Croy, who boards the ship with stormtroopers looking for Resistance spies shortly after the adventure begins. The second day of your stay will also include a visit to the Galaxy's Edge part of Hollywood Studios, where tie-ins to ship adventures await.
Article continues below advertisement
The crew of the Halcyon is committed to bringing magic and fun to your experience, but the fun doesn't end there. Costumes and other Star Wars-inspired attire is highly encouraged, but if you don't bring any from home, there's a gift store with which to purchase coats, jackets, cloaks, and other accessories.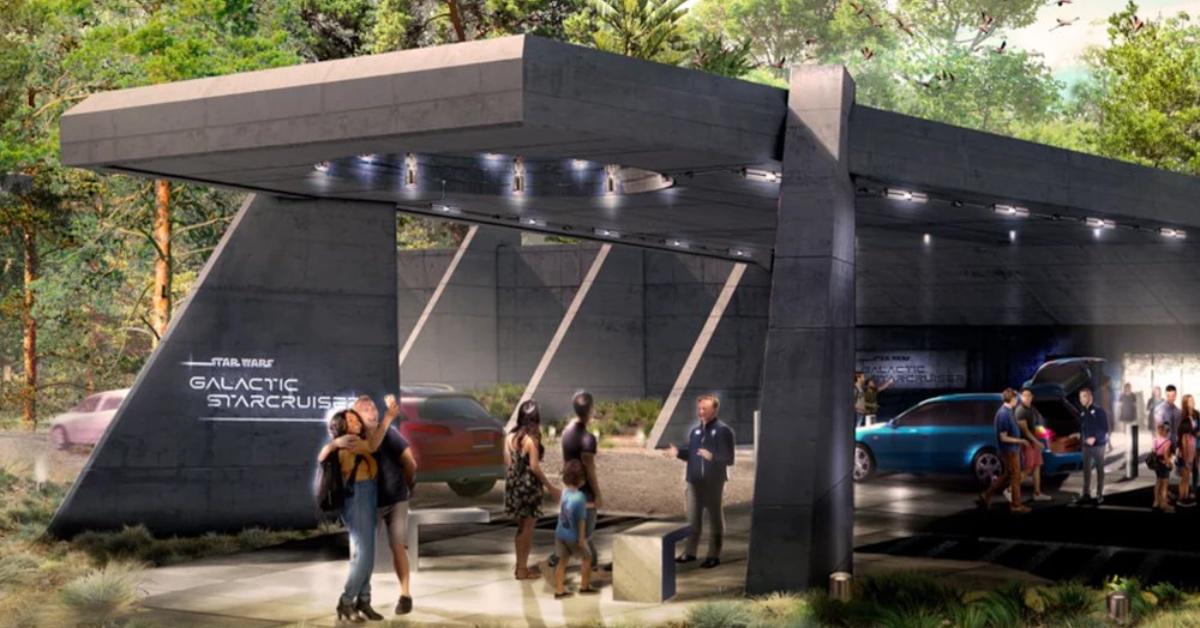 Article continues below advertisement
During your experience, your phone is loaded with the Play Disney Parks App, which essentially turns your phone into a datapad for communication with the fictional characters onboard. Each individual can follow a unique itinerary, which includes receiving secret messages and unlocking activities. Passengers are encouraged to touch buttons, open doors, and explore the ship on their own or take one of the tours about the ship's history.
Guests are provided with three meals a day, including a gorgeous spread of familiar foods re-created with an intergalactic spin. Each cabin can host four, with a pullout bed and bunk beds.
While all the action and adventure sounds incredible, how much does this experience actually cost?
Article continues below advertisement
The fixed-length, two-night stay costs roughly $4,809 for two guests, $5,299 for three guests or $5,999 for four guests. This does not include alcoholic or special beverages, nor any merchandise you might pick up during your stay. The intensity of the schedule and non-stop action is also something to consider.
As of March 1, 2022, the Star Wars: Galactic Starcruiser hotel is open for business.