Divorce Attorney Breaks Down the Professions Most Likely to Cheat on Their Partners
A divorce attorney shared the "biggest cheaters" by profession they've come across for both men and women, and nurses aren't only the list.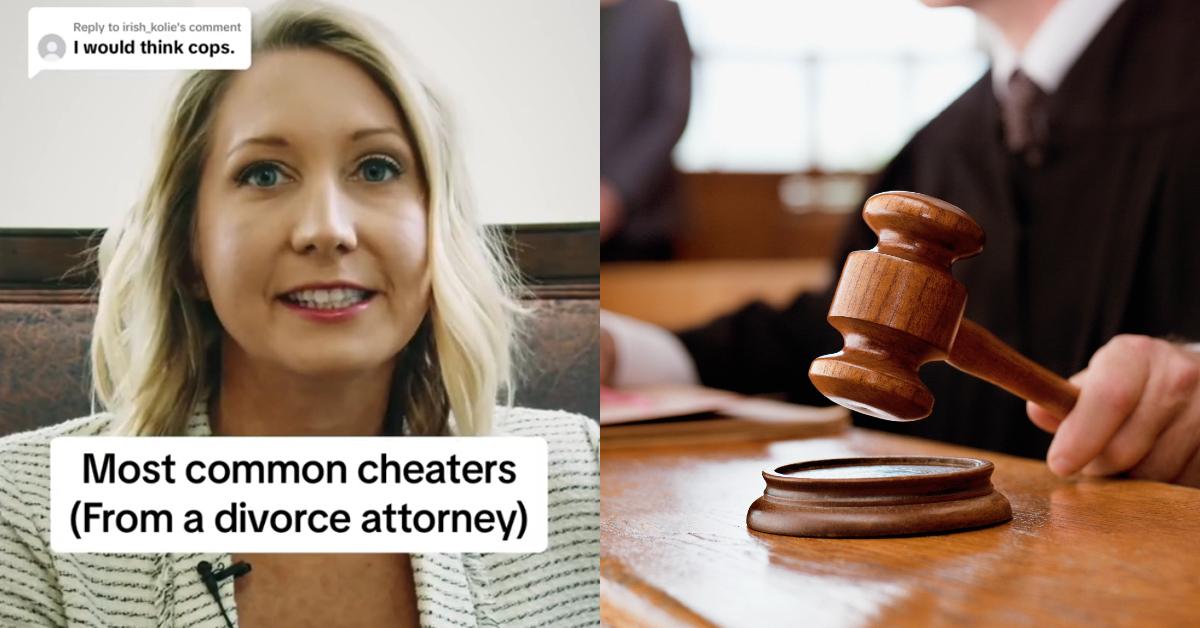 Before jumping into any situation, often having some data beforehand can help you make informed decisions. If you're going skydiving, you should probably know where the ripcord is and how to activate the emergency parachute.
Article continues below advertisement
If you're planning a day walking through New York City, avoiding most restaurants located near Times Square is probably a safe bet as well, as you'll more than likely get hit with tourist trap prices and you'd be better served getting fare from eateries just a few blocks in either direction.
And if you're going into a relationship with somebody and are worried about getting cheated on, maybe knowing some statistics pertaining to their occupation might help you to stay frosty in the relationship and be leery of any warning signs that they could be seeing other people behind your back.
Article continues below advertisement
And according to the TikTok account AZ Divorce Attorney (@simondslaw) in a viral video that's accrued over 30,000 likes on the popular social media platform, there are 5 top jobs men have that she's come across in divorce proceedings.
Article continues below advertisement
"Who I see at my frequent fliers. Speaking of flying, number five, is pilots and flight attendants. Number four, men in the military. Number three, bartenders. Number two, police officers. And number one, firefighters, for sure."
At the end of the clip she cautions folks that this assessment she gave in her own personal experience in dealing with divorce clients when infidelity is part of the conversation, that this isn't an official legal consultation.
Article continues below advertisement
"Don't take this as legal advice but if your husband does one of those five occupations, they're our frequent fliers," she says to close out the video.

Article continues below advertisement
In another video she shared a similar video, however, in this one she focused on the female "frequent fliers" she's come across in her line of work and their respective occupations.
She says in the video as a general rule of thumb that two of the first fifth spots weren't necessarily geared towards a particular job, but just that women who earn all or most of the money in the relationship are going to be the ones who have a sneaky link.
Article continues below advertisement
"Which female professions are most likely to cheat? I'm going to give the top 2 spots to women who are the breadwinners. Income earners more likely to cheat." she states.

Article continues below advertisement
"Beyond that we have singers or entertainers, flight attendants, and these ladies who are social media Influencers, getting too popular online." She smiles at the camera before the video cuts out.
Folks had some of their own ideas when it came to the biggest cheaters by occupation. Several commenters remarked that nurses are known to do some creepin', however, there were a number of folks who remarked that they didn't think this was the case.
Article continues below advertisement

"All these people saying nurses. I'm sure it must happen but most of us are just too busy and exhausted for that. I don't know any nurses who cheat," one wrote.
Article continues below advertisement
Another replied, "Nurses are too busy being understaffed and getting assaulted. Y'all have no clue what we do. Also pay is awful," while someone else penned."
However there were others who stuck by the estimation that nurses inordinately cheat more than women in other professions: "In my personal life, it's nurses, physical trainers / gym influencers, and waitresses."
"Flight attendants aka sky nurses," someone else said.
Another replied, "Travel Nurses and Flight Attendants"
Article continues below advertisement

As for the dudes, one woman expressed her concern for the fact that her man does three of the five jobs mentioned in that list: "Not me dating a man who just got out of the army and is bartending while applying to be a police officer"
Article continues below advertisement
Another person penned, "My dad was a firefighter, can confirm, did cheat"
And there were more people who agreed with the attorney's assessments: "Knew cops would be in top 3 And with spousal abuse they're I'm guessing number [1]"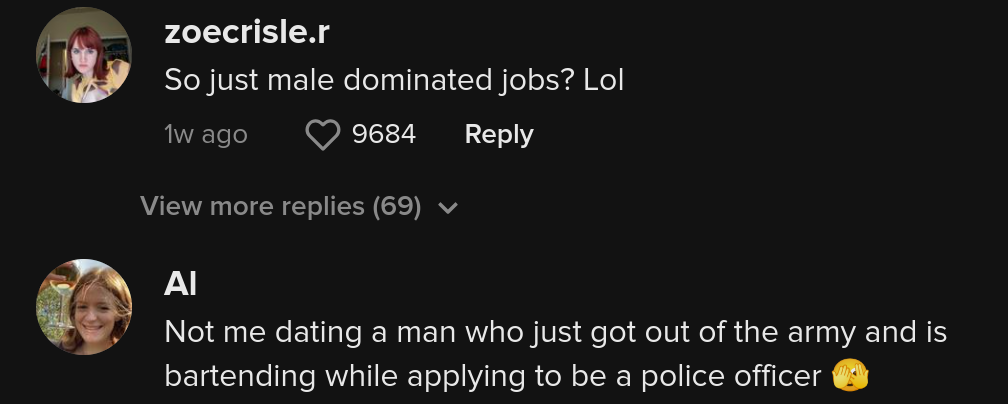 It seems that the AZ Divorce Attorney left out one type of worker because she would simply spend too much time counting them all "#1 should be Amazon warehouse workers lol," one user said, while the attorney replied, "Too many of them to count"