DJ Akademiks Has Built a Substantial Net Worth Over the Years
What is DJ Akademiks's net worth? After he became a mainstay in the hip-hop world as one of the most controversial voices, fans want to know more.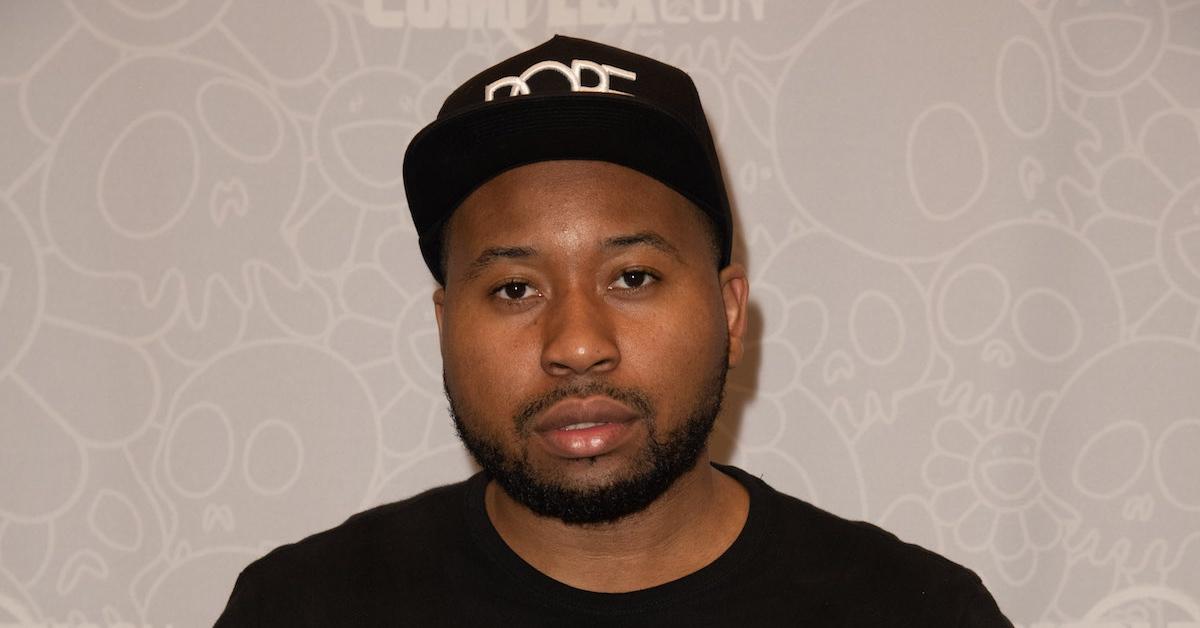 Avid hip-hop lovers are familiar with the name DJ Akademiks — born Livingston Allen. Known as one of the most controversial personalities in the music world, the 30-year-old has long been slandered for his opinions. And while he has found himself in a war of words on Twitter, he still has been able to elevate his career in the hip-hop space.
Article continues below advertisement
After starting as a DJ in college, he quickly shifted gears to creating YouTube content centered around the latest developments in hip-hop. And with a strong fan base that continues to grow in numbers, he quickly created a lane of his own. Since then, he has been seen on Complex's Everyday Struggle while building his presence online — which has only made fans more interested in his story. So, what is DJ Akadmiks's net worth? Here's the 4-1-1.
Article continues below advertisement
DJ Akademiks's net worth will continue to multiply.
As of this writing, Wealthy Persons reports that DJ Akademiks has earned a net worth of $8 million. This number is a combination of his work as a music commentator and YouTube and TV personality. DJ Akademiks currently has five YouTube channels under his belt, along with his own podcast, Off the Record With DJ Akademiks. So, with DJ Akademiks busy building his own media empire, it's easy to see why his net worth is on the sizable side.
DJ Akademiks
Music Commentator; YouTube and TV Personality
DJ Akadmiks is a music commentator and a YouTube and TV personality who has been a controversial voice in hip-hop.
Birthdate: May 17, 1991
Birthname: Livingston Allen
Birthplace: Spanish Town, Jamaica
Education: Rutgers University
Article continues below advertisement
DJ Akademiks and model Whitney LeDawn exchanged words on the 'Fresh & Fit Podcast.'
It's not news that DJ Akademiks's opinions have often landed him in hot water. From his recent interview with Brittany Renner to his verbal spat with Freddie Gibbs, DJ Akademiks's track record is not clean. And it appears that he has found himself in yet another situation.
Per HipHopWired, DJ Akademiks recently came to verbal blows with model Whitney LeDawn on the Fresh & Fit Podcast. The outlet reports that Akademiks hit a nerve with Whitney after criticizing her for having a child out of wedlock and threatened her for verbally attacking him. He also went on to say that if he was offended by anything Whitney said, he would get one of his homegirls to "beat the breaks off [her] head."
Article continues below advertisement
Whitney went on to throw shots at Akademiks about his weight and was later escorted off set. However, things took a shocking turn. Whitney reportedly returned to the studio and pulled out a gun toward Akademiks and the rest of the guests on the podcast. Even though the brandishing of the weapon took place off-camera, the guests' reaction can be seen on the broadcast.
Article continues below advertisement
As the podcast continued, Akademiks spoke about the melee and shared that he dared Whitney to pull out the gun, being that he had associates who will counteract and defend him.
Article continues below advertisement
However, in the court of public opinion, Akademiks had it coming. Many social media users agree that Akademiks has said a lot of slick remarks to people over the years without properly taking responsibility.
And since you can't account for how people react to disrespect, social media users have sided with Whitney. Even after this debacle makes its rounds online, many people are convinced that DJ Akademiks won't change his tune anytime soon.