'Sex Appeal': Mika Abdalla Talks Surprise Ending in Hulu's Coming-of-Age Comedy (EXCLUSIVE)
Do Avery and Larson get together in Hulu's 'Sex Appeal'? Mika Abdalla dishes on coming-of-age movie's surprise ending, funny moments, and more.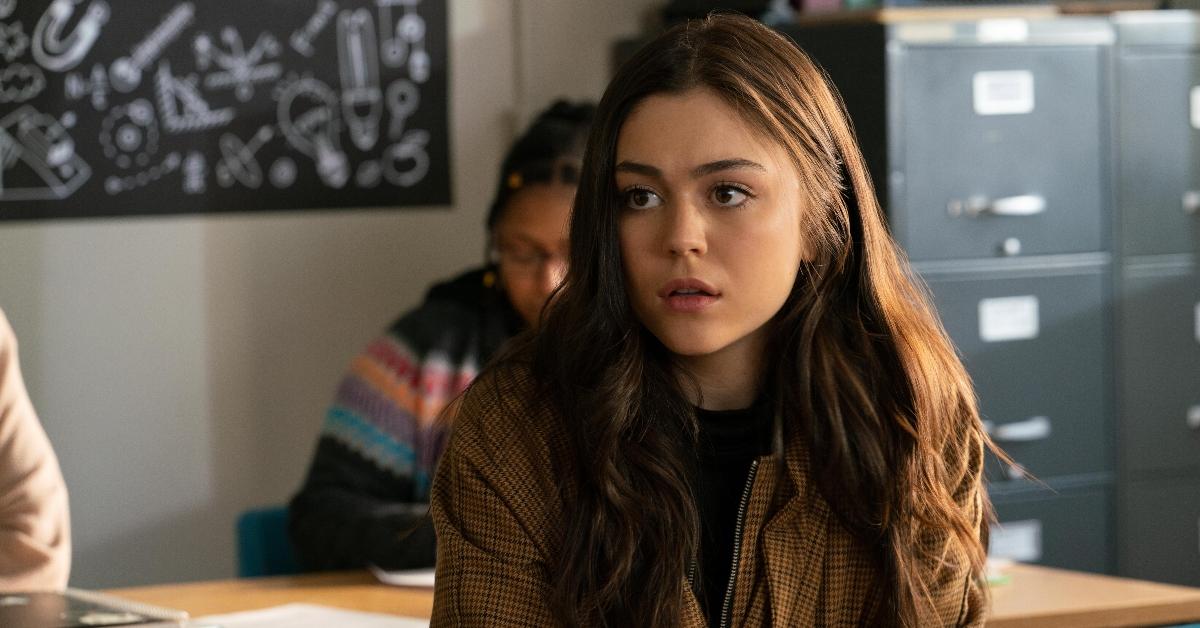 Spoiler alert: This article contains spoilers for Hulu's Sex Appeal.
Hulu's latest coming-of-age movie Sex Appeal follows teen Avery Hansen-White who is used to receiving an "A+" in everything she sets her mind to. However, when it comes to acing sex with her long-distance boyfriend, the high schooler feels she needs to study before mastering the art of pleasure.
Article continues below advertisement
To achieve "sexual excellence," Avery creates an app that is designed to help users succeed at sex. To collect data for her app, Avery seeks advice from her three moms and classmates, and enlists her best friend Larson to act as her test subject so she can learn everything she needs to about sex before seeing her boyfriend.
Distractify spoke exclusively with Sex Appeal star Mika Abdalla about the film's awkward first-time moments, funny verbiage, and whether Avery and Larson get together at the conclusion of the film.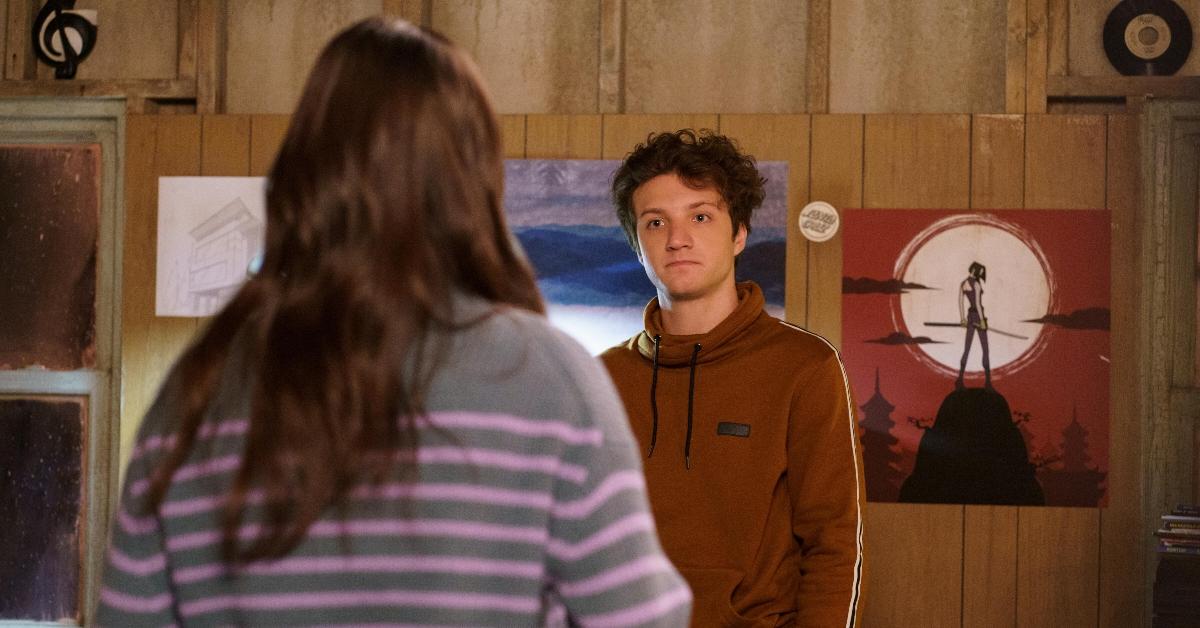 Article continues below advertisement
Do Avery and Larson get together in Hulu's 'Sex Appeal'?
Unlike many rom-com movies, the guy and the girl do not get together in the end.
"I was very surprised because I feel like that's not usually what you get with a teen sex comedy," Mika told us about the surprising twist at the end of the film. However, the actress feels like it was totally the right move to not go with the cliche happy ending. "That's the way that the world works. When you hurt someone like that, or you break someone's trust or whatever, you alter their view of you and their friendship," she added.
Though the two friends don't end up together in the end, Mika did reveal that there was a "general consensus" in post-production about possibly making the the movie end on more of a high note.
However, she feels it would have "taken away from the storyline," telling us, "the most impactful movies I've ever watched, like, do not have a happy ending and leave me feeling like s--t for days after. So I'm like, that's what it needs to be."
Article continues below advertisement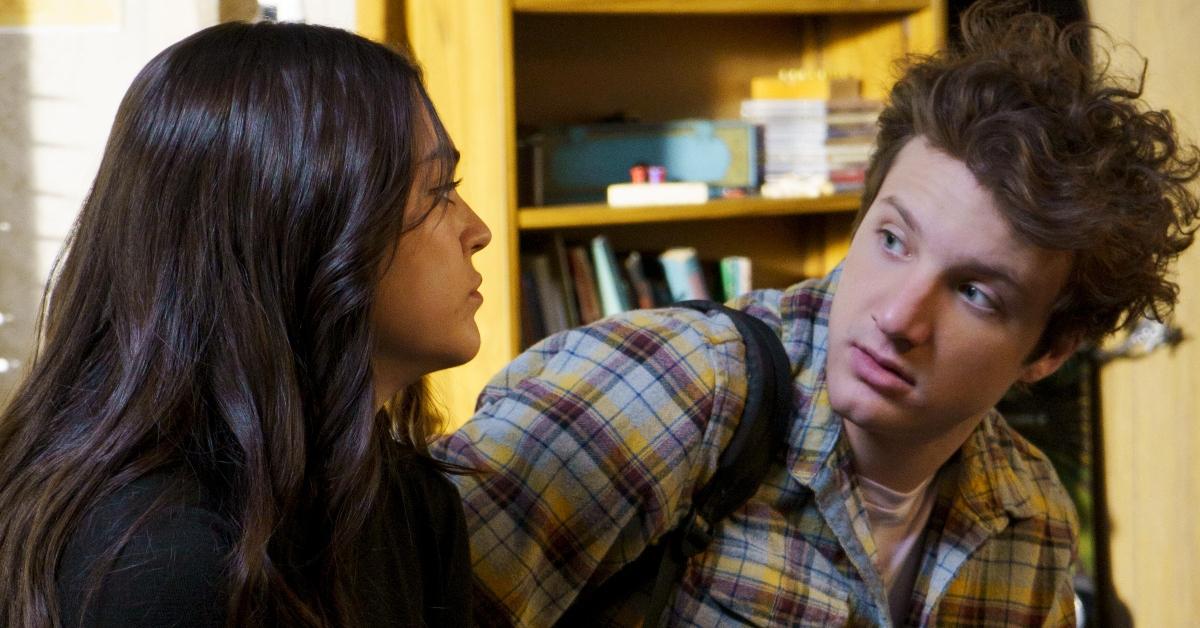 'Sex Appeal' star Mika Abdalla talks awkward and funny scenes.
Mika's character Avery has a very analytical viewpoint on sex, which makes for hilarious dialogue and laugh-out-loud moments. The actress revealed that the cast and crew also couldn't help but get caught up in a take (or two).
During one particular scene, Mika's character bursts into Larson's bedroom and tells him that she just has to "touch it."
Article continues below advertisement
"It's where I'm looking directly into the lens of the camera as if the camera is Larson's member, and I mean, the camera operator was dying laughing, Jake and I were dying laughing ... there were several points the first AD [assistant director] had to come in and be like, 'Guys, get it together. We're not gonna make our day if you don't get it together.'"
Plus, Mika also revealed that this particular scene was her audition scene — which she had to do with her mother. "So that's in the back of my head," she said, adding, "There were many days that were hard to get through. That one was tough."
You can now stream Sex Appeal on Hulu.