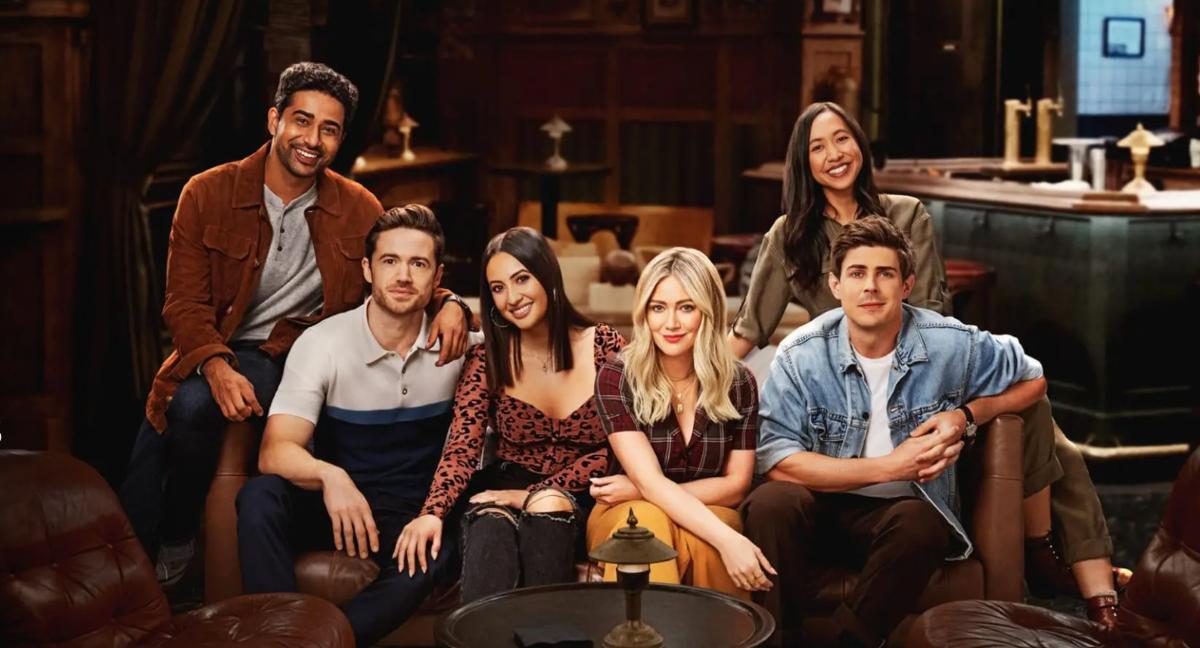 You'll Never Guess Who Is Narrating 'How I Met Your Father'
Hilary Duff has managed to shift seamlessly from Disney Channel kid to Younger adult, and we are more charmed by each iteration. Now, she steps into the shoes of a spinoff, which is never easy. Come January 2022, we'll get to see Hilary and a slew of others in the How I Met Your Mother (HIMYM) spinoff, aptly titled How I Met Your Father (HIMYF). And just as HIMYM was narrated by Bob Saget, HIMYF is also blessed. Who is narrating How I Met Your Father? And just like that, we've got you covered.
Article continues below advertisement
Who is narrating 'How I Met Your Father'?
While we obviously love Hilary, we are also sprinting to HIMYF for the Kim Cattrall of it all. That's right, Kim will be narrating the show as the older version of Hilary, weaving the tale of two soulmates meeting. Or maybe she'll end up weaving the tale of two soulmates meeting long enough to get married and have kids, only for one to die, leaving the other to finally marry his actual soulmate who never strayed far from the friendship. Sorry, now is not the time to get into the finale of HIMYM.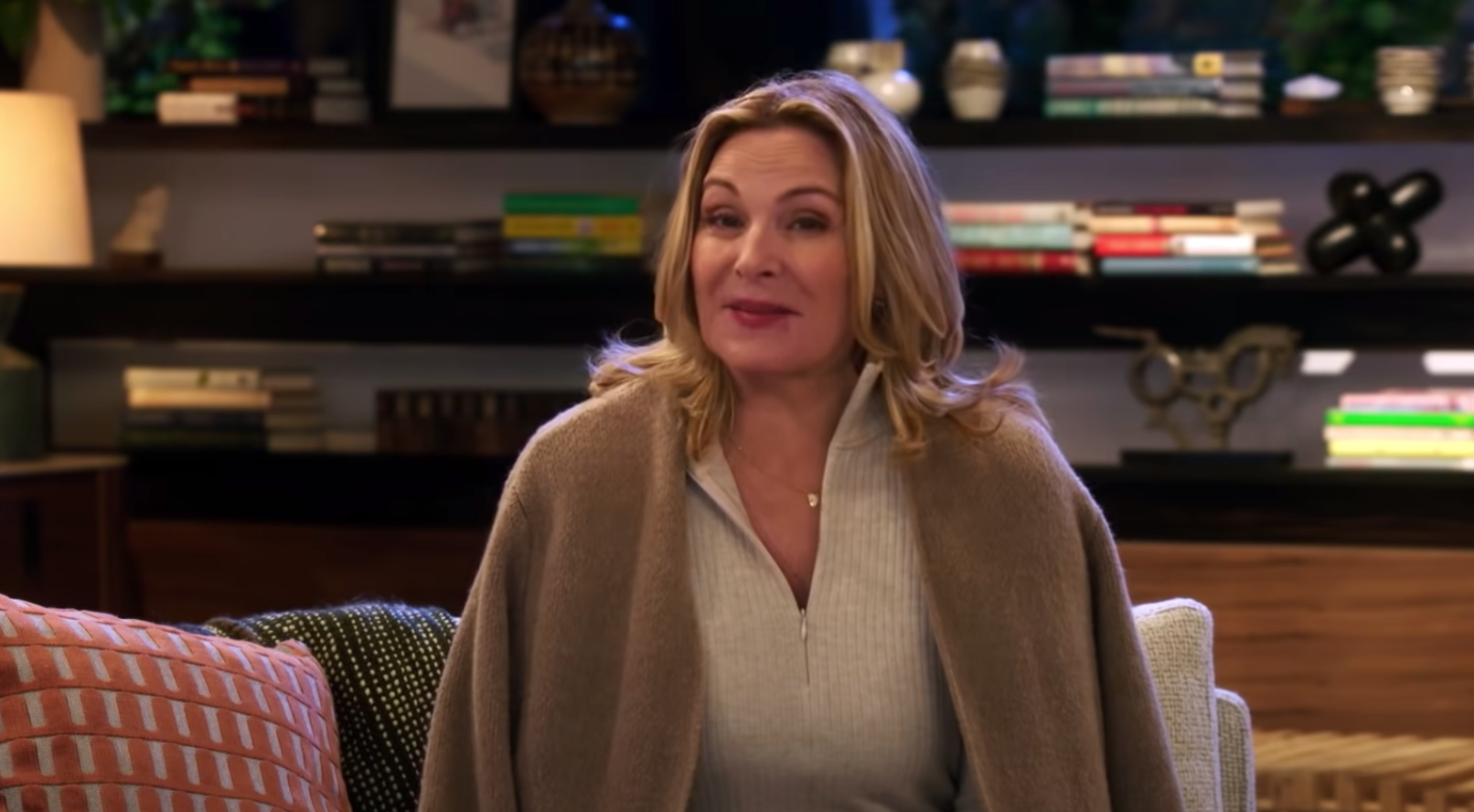 Article continues below advertisement
What's interesting about the spinoff is Hilary Duff is 34, while Kim Cattrall is 65. Obviously, anyone can play any age, but are we to believe that Kim has sat her adult children down to finally tell them how she met their dad? These kids would have to be in their 20s, and how have they not heard about this meet cute before? Sorry to nitpick, but that's wild.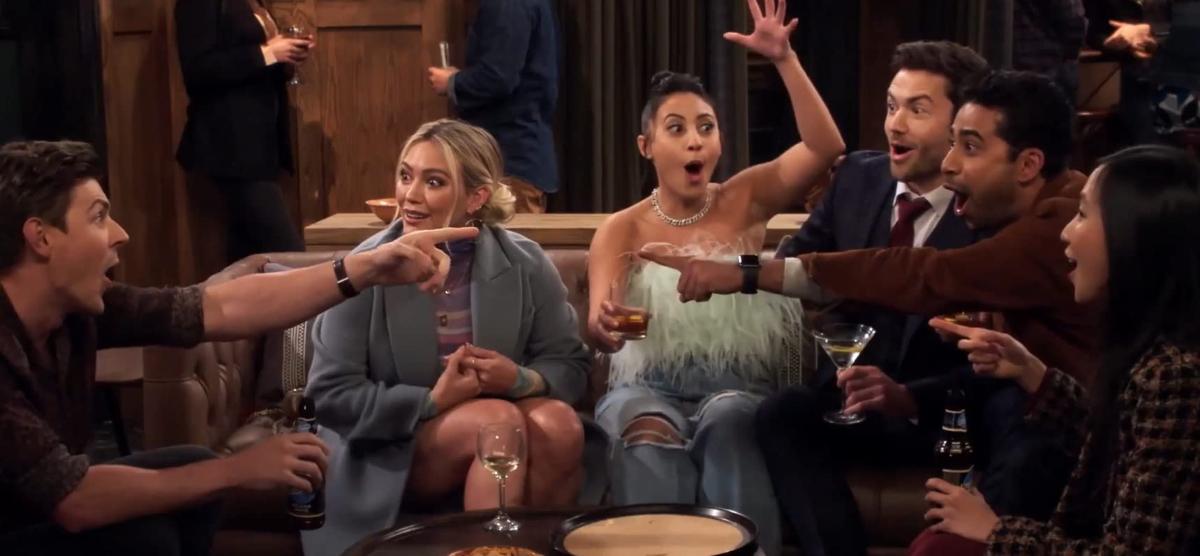 Article continues below advertisement
Hulu released a trailer for the show on Dec. 16, and Kim is the first person you see. We're not gonna lie, women of a certain Sex and the City age will scream with joy. Kim looks great, and given the recent snub her character Samantha Jones received in And Just Like That..., this role has to come with a bit of sweet satisfaction. The first thing she says is, "This is the story of how I met your father," and then we're off!
How will 'HIMYF' differ from 'HIMYM'?
How I Met Your Mother started in 2006 when people were still using flip phones. For the youth reading this, a flip phone is a cell phone that you flip open. You could make calls and kind of text, but it was laborious to do so. There was no such thing as dating apps, but dating websites were definitely a thing. Plenty of Fish and OkCupid were launched in 2004, but we never saw anything similar used in HIMYM. HIMYF shows Sophie (Hilary Duff), really going through Tinder, an old classic.
Article continues below advertisement
We never saw Bob Saget on screen in HIMYM, but we're clearly getting full Cattrall on HIMYF, which frankly is a gift. This leaves us wondering if they decided to do a switcheroo by only showing us the narrator and never her children. In HIMYM, we saw the kids sporadically throughout the series and during the finale, which was actually filmed eight years prior, knowing they would, of course, age.
We're eager to see how this spinoff fares. You could say we can't wait to meet How I Met Your Father. How I Met Your Father premieres on Hulu on Jan. 18, 2022.