Hilary Duff Just Showed Her Younger Self How the Dance Moves to "With Love" Were Supposed to Go
Hilary Duff took to TikTok to perform the dance routine to her song "With Love"; fans were amazed by how good she was at the routine 14 years later.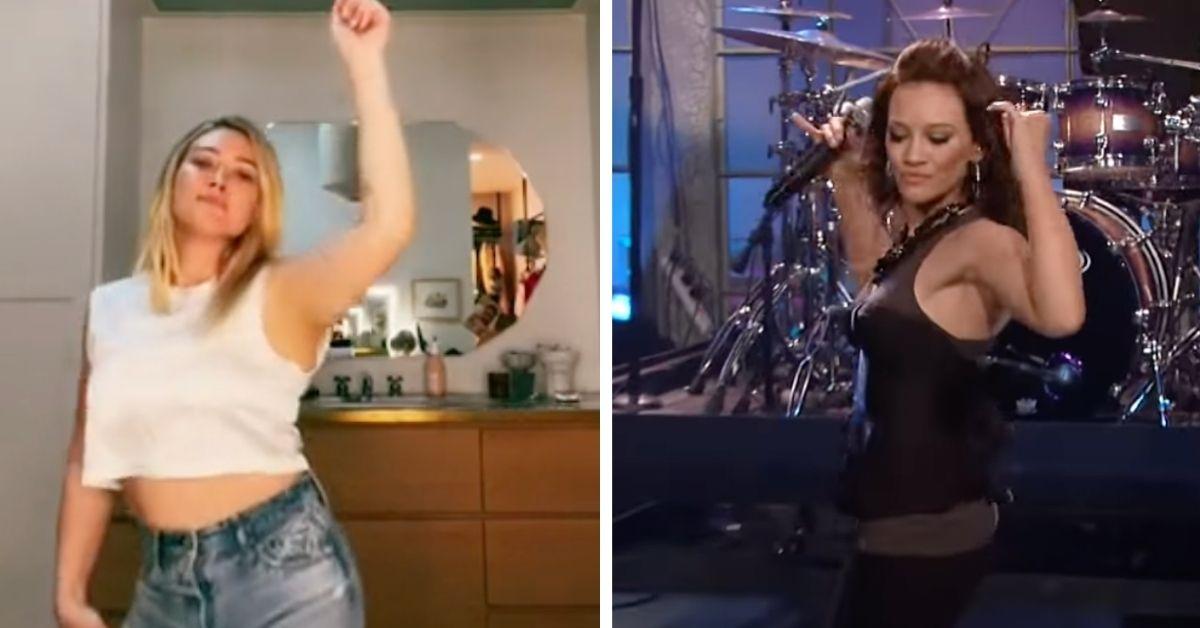 Article continues below advertisement
The Younger star took to TikTok to perform the dance to her 2007 hit "With Love," and no offense to teen Hilary Duff, but mom-of-three Hilary Duff just wiped the floor with her. Seriously, Hilary's moves went through some sort of *metamorphosis.* Keep scrolling to watch Hilary Duff show off her upgraded "With Love" routine.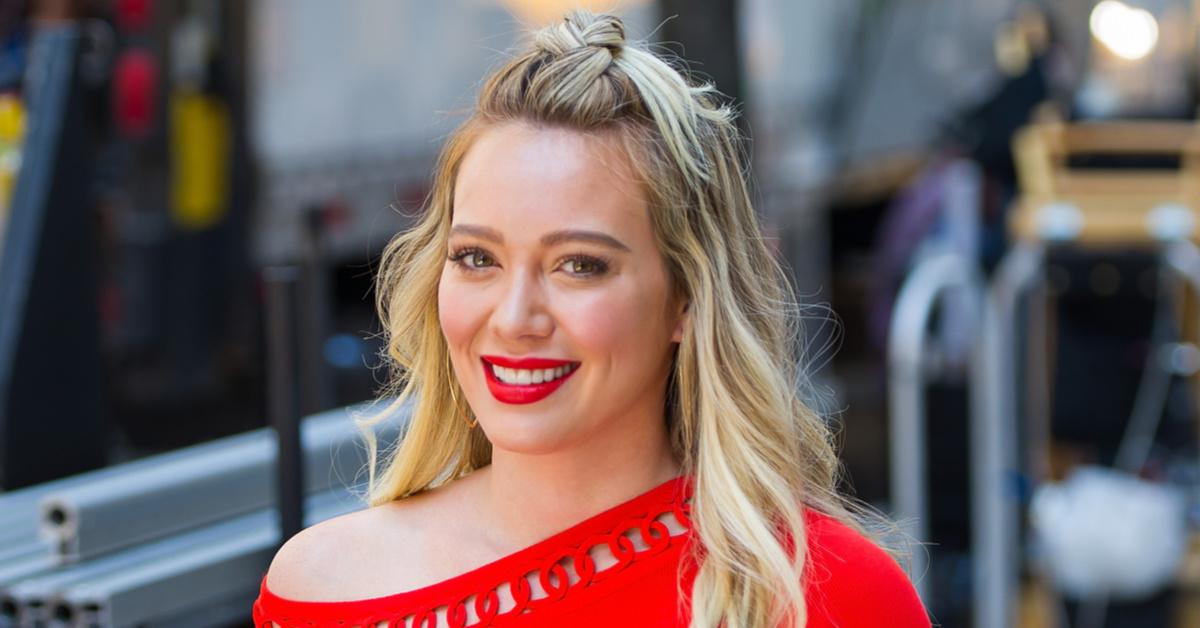 Article continues below advertisement
Hilary Duff just showed TikTok (and her younger self) how the dance to "With Love" is actually supposed to go.
TikTok user Devin Santiago, who goes by @yungdaddycack on the platform, posted a video in October 2021 in which he copied Hilary's moves from a 2007 performance of "With Love" on The Tonight Show With Jay Leno. He stitched his version next to the clip of Hilary on The Tonight Show so users could see the dance he was following.
Article continues below advertisement
Devin did a wonderful job and reminded us all of how great a song "With Love" is. In fact, his video was so good that it actually caught the attention of Hilary Duff herself. In November 2021, she took to the platform to duet Devin's video. How did she do? She absolutely rocked it. Somehow, she appears to have become even better on her feet in the last decade.
Naturally, users went ecstatic in the comments. "YOU DID NOT!!!!!!!! The griiiiip this song/dance had me on shjdkdjd," comedian Chris Klemens wrote.
Meanwhile, Spotify wrote "You did what had to be done," with a fire emoji.
TikTok creator Alex Wong also left some kind words: "YESSSSSSSSSSSSSSSSSS FINALLY THE QUEEN HAS SPOKEN," hinting at how it's been a minute since we've seen Ms. Duff move like that.
Article continues below advertisement
Is Hilary Duff releasing any new music soon?
Sadly, there are no reports that Hilary is set to release new music anytime soon. The Lizzie McGuire alum hasn't dropped an album since 2015. It was also that year that she started filming for the sitcomYounger, which ran for seven seasons.
She's currently married to singer Matthew Koma who plays in the band Winnetka Bowling League.
Article continues below advertisement
They have two daughters together: Banks and Mae. Hilary is also the mother to older son Luca, whom she shares with her ex-husband, Mike Comrie.
Article continues below advertisement
Hilary Duff is currently working on 'How I Met Your Father' with Josh Peck and Phil Lewis.
While Hilary Duff probably won't be returning to the stage anytime soon, she is continuing to pursue acting. Hilary is set to star in a new series alongside Drake and Josh star Josh Peck and The Suite Life of Zack and Cody star Phill Lewis that's sure to make every millennial feel nostalgic. The upcoming show, titled How I Met Your Father, will be a spinoff of the sitcom How I Met Your Mother, which wrapped in 2014.
It's unknown when the series will be released, but it will be available to stream on Hulu.
Until HIMYF drops, you could always pass some time by learning Hilary's "With Love" dance. The sound has been used in almost 200 videos on TikTok so far. While this is a fairly low number, it is understandable considering how complex the routine is. Also, does anyone really have the guts to try and one-up the pop queen herself? I sure hope not.