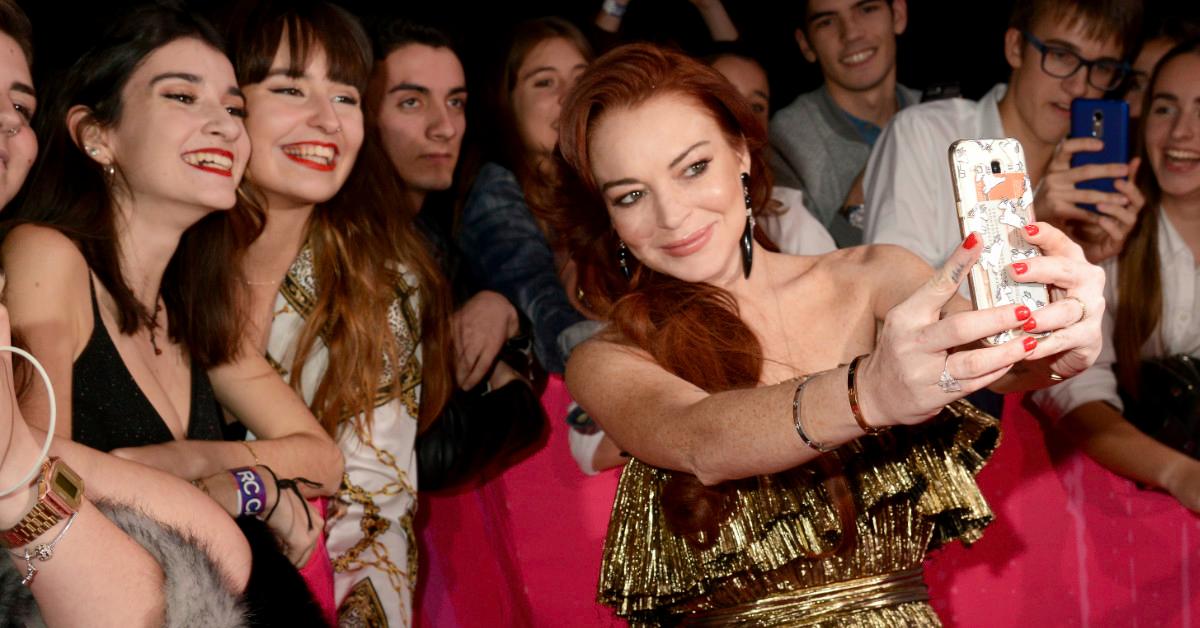 With Her New Holiday Rom-Com, Fans Say the Lindsay Lohan Renaissance Is Upon Us
Look at Lindsay Lohan now! We're getting a first glimpse of the former A-lister's first romantic comedy in more than a decade, and fans are thrilled.
On Friday, Nov. 12, Netflix tweeted an image from an upcoming holiday rom-com in which Lindsay stars opposite Glee alum Chord Overstreet, and her supporters couldn't contain their excitement.
"The Lindsay Lohan renaissance is upon us, and I feel seriously blessed," one person tweeted.
"The comeback we've been waiting for," another wrote.
Article continues below advertisement
Netflix hasn't revealed the film's title, but it has released a synopsis. Lindsay will play a "newly engaged and spoiled hotel heiress who finds herself in the care of a handsome, blue-collar lodge owner and his precocious daughter after getting total amnesia in a skiing accident," according to a tweet from the streaming service this May.
While we wait for that movie to drop, here's more about Lindsay's life these days…
She'll soon host her first podcast, with "intimate conversations with friends and thought leaders."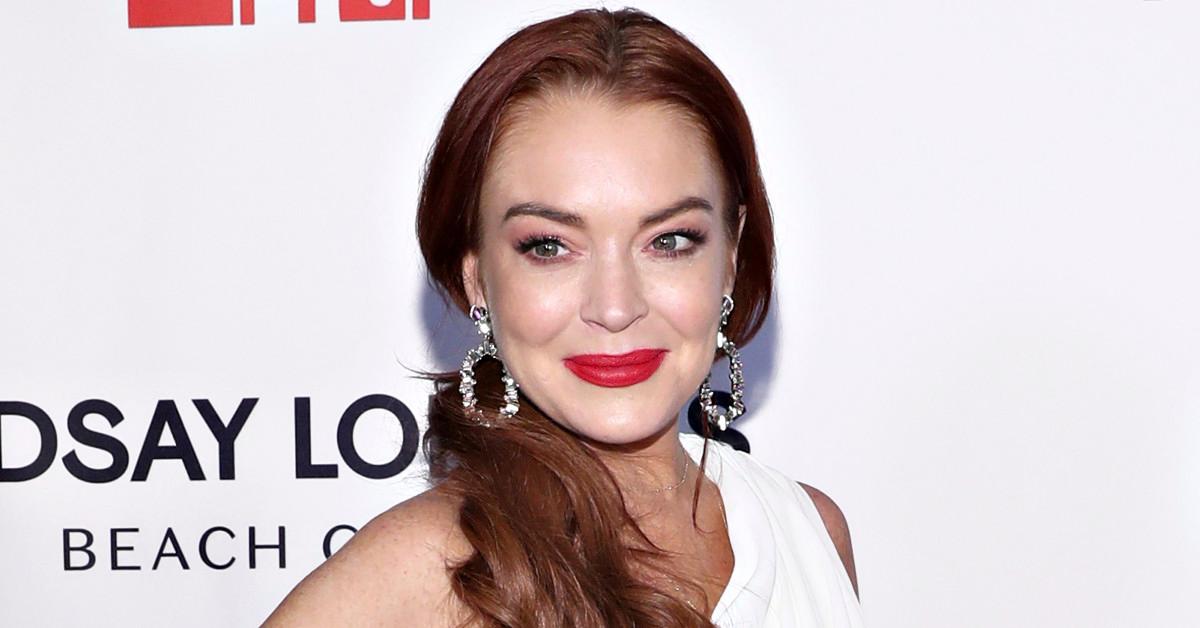 Last month, news broke that Lindsay had signed a deal with digital content studio Studio71 to host a new podcast, the title of which has not yet been announced.
Studio71 says the forthcoming series will showcase Lindsay's "authentic voice" and a "never-before-seen" side of the Mean Girls actress, per Variety.
Article continues below advertisement
"I'm excited to partner with Studio71 in the development and production of my podcast," Lindsay said in a statement at the time. "I'm looking forward to connecting with more of my fans and having intimate conversations with friends and thought leaders across all industries."
Article continues below advertisement
She was rumored to be joining 'Real Housewives of Dubai,' and Andy Cohen loves that idea.
Bravo recently unveiled its plans for The Real Housewives of Dubai, the cable channel's first international version of its hit franchise. And fans speculated that Lindsay would join the cast, especially because she's already living in the United Arab Emirates, according to TMZ.
But the site reported the Dubai Housewives had already been chosen, and Lindsay was neither cast in nor approached about the upcoming reality series.
TMZ later caught up with Housewives producer Andy Cohen, who gave his seal of approval to the prospect of Housewife LiLo. "I love that idea," he told a reporter. "I would love it. I love Lindsay Lohan."
Article continues below advertisement
She's still in touch with 'Freaky Friday' costar Jamie Lee Curtis.
In October, Jamie Lee Curtis told Yahoo Entertainment that she still texts with Lindsay, who played her daughter in the 2003 big-screen comedy Freaky Friday. And to thwart phishers, Lindsay and Jamie use a security question to prove their identity to each other, the Halloween Kills actress added.
"There's a song called 'Like I Love You' by Justin Timberlake," Jamie said. "And Lindsay and I were doing a scene in a car, and there was a lot of time in between takes. And there's a rap in the middle of that song by Clipse. She and I were trying to learn the words. … We'd play the song and try to lip-sync the few words that we knew. I'm telling you, we laughed. And that is my secret code with her. 'What was the song we were lip-syncing to in the car?' Now I've given it away. But I have another one."