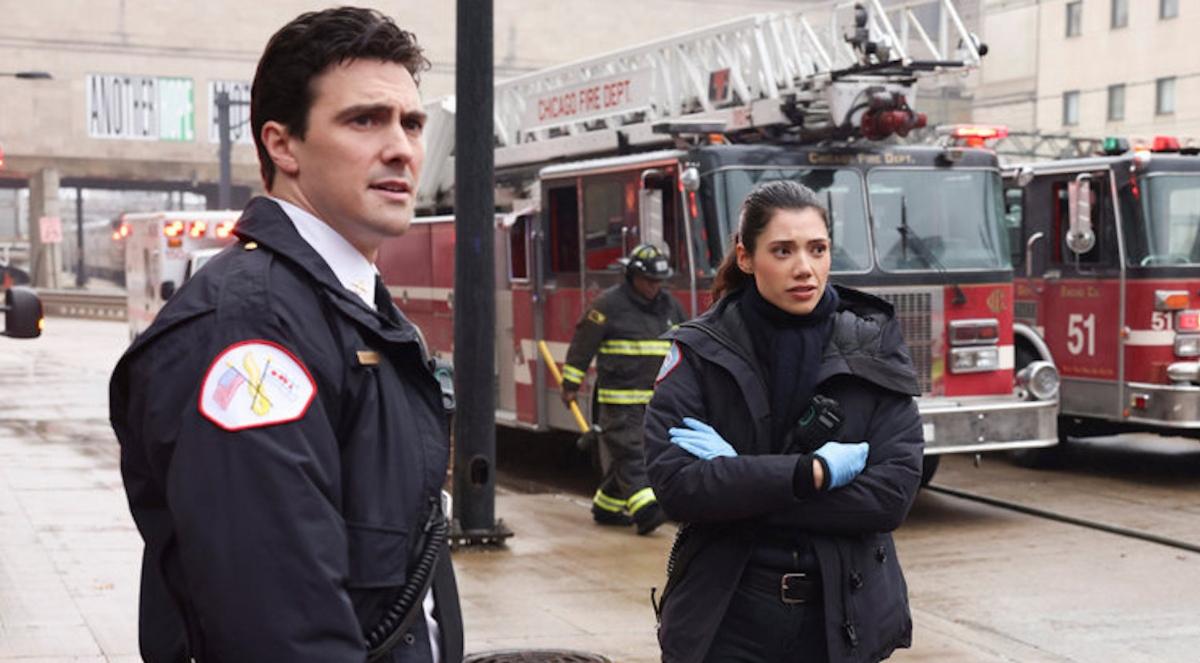 Are Things Cooling Down Between Violet and Hawkins on 'Chicago Fire'?
First it was Romeo and Juliet, then it was Bella and Edward, and now we have Violet and Hawkins on Chicago Fire. Is there anything better than watching two people dance around an attraction to each other before finally giving in? Sure, the power dynamic of this relationship is a bit unbalanced seeing as how Evan Hawkins (Jimmy Nicholas) is Violet Mikami's (Hanako Greensmith) boss, but we are all in for it.
Sadly, it's never easy at Firehouse 51 because in the promo for Season 10, Episode 17, "Keep You Safe," it looks like a complaint has been lodged against Violet and Hawkins. What did they do? And could this mean their hot and heavy relationship is already cooling down? Here's what we know.
Article continues below advertisement
Are Hawkins and Violet breaking up on 'Chicago Fire'?
It's normally frowned upon for co-workers to date, and this is especially true when one of the people in the relationship is the boss of the other. However, while that's certainly an issue for Violet and Hawkins, that's not what they could be in trouble for. Recall that the Chicago winter was particularly unforgiving this season. When the heating stabilizers broke on Ambulance 61, Hawkins allowed the ambulance to jump ahead of several other vehicles that needed repairs, all for the love of Violet.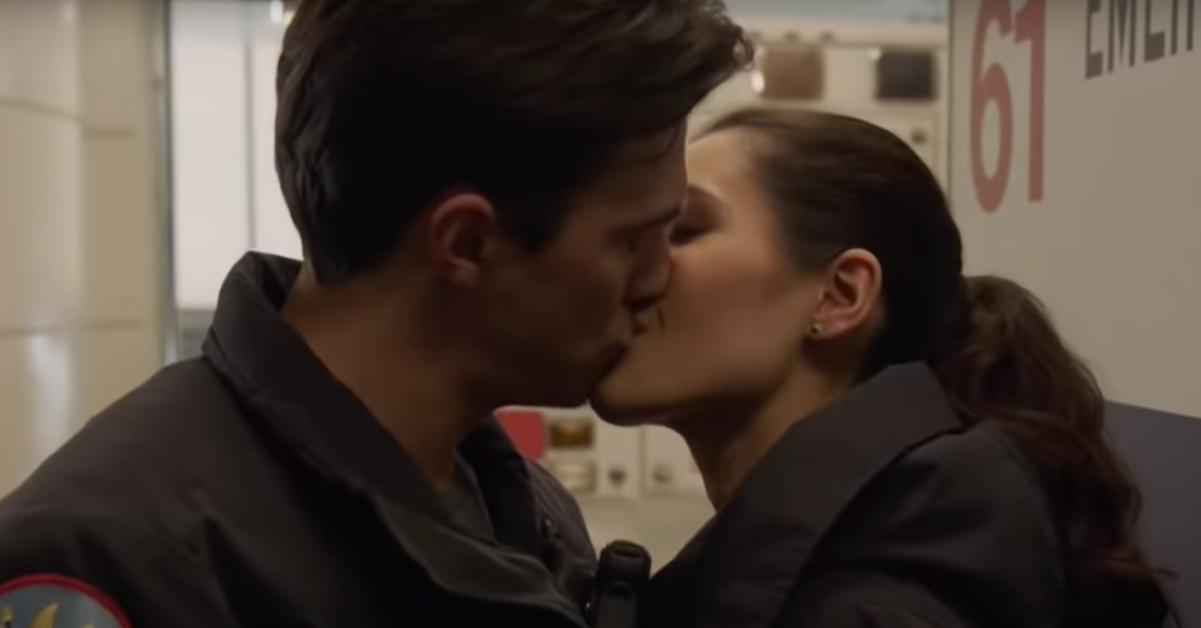 Article continues below advertisement
Hawkins and Violet have done a moderately good job of keeping their white hot attraction under wraps, but they were caught kissing by a firefighter who told Violet's ex, Blake Gallo (Alberto Rosende), precisely what they saw. That's some high school level gossip coming from a person whose actual job is saving lives.
During a very steamy makeout session between Violet and Hawkins, at Hawkins' house for once, the two were interrupted by a phone call from the Deputy Chief Paramedic. It looks Hawkins is being summoned for a meeting, and while fans were thinking it could have been because of the illicit office affair, the promo for Episode 17 set us straight.
Article continues below advertisement
In a phone call to Violet, Hawkins reveals that, "The kiss isn't the real issue. It's an official complaint," which tells us the preferential treatment Hawkins gave Violet is catching up to them. Naturally Violet is convinced Blake was the one who lodged the complaint, but we're not so sure. His ego might be bruised, but is it damaged enough to tarnish two careers and a relationship? Unfortunately at the end of the promo, Hawkins tells Violet, "I think we need some time apart." We hope this isn't the end.
Article continues below advertisement
Hawkins is a great match for Violet.
We would be devastated if Hawkins and Violet actually broke up. Their relationship has far more to build on than Violet and Blake's. In an interview with the YouTube Channel Meet Us at Molly's, for the One Chicago Day press junket, Hanako talked about what she likes about Violet and Hawkins. "I think they do have a lot of chemistry together both as lovers with this attraction, but also I love watching his character find so much joy in who she is," Hanako shared.
She elaborated a bit by pointing out what most of us hope to find in a partner. "I think he's the first character that we've seen who finds her funny and smart and loves these kind of eccentricities about her," she said.
Of course, chemistry can only take a relationship so far, which Hanako said she understands and hopes to someday see some regular domestic activities for the couple such as "jogging together" or "making sourdough bread." If we had to choose, we'd love to see nonstop breadmaking over jogging.
Tune in to see how it all plays out when Chicago Fire airs on Wednesdays at 9 p.m. on NBC.