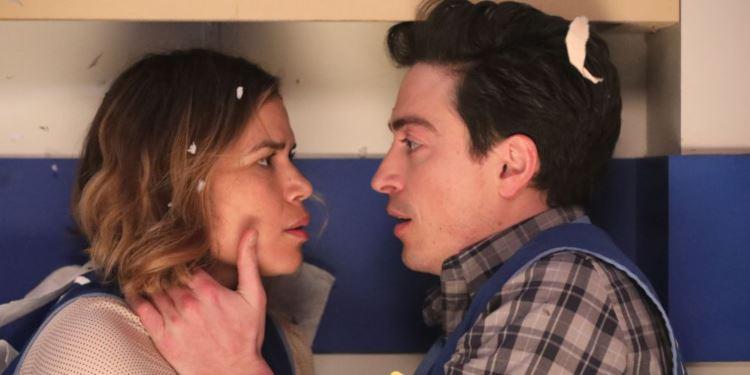 Do Jonah and Amy Get Together for the Long Run in 'Superstore'?
Find out if Amy and Jonah get together in Season 4 of 'Superstore' — plus, what creator Justin Spitzer says about the on-screen couple
Fans of Superstore have long awaited the relationship of Amy (played by America Ferrera ) and Jonah (played by Ben Feldman) since the show's inception. The two Cloud 9 employees have had a slow-burning romance that always made us question will-they-won't-they get together?
Article continues below advertisement
At the end of their Season 3 hookup, fans were left wondering if Amy and Jonah's raunchy rendezvous was more than just a one-time fling. Though they kept their relationship a secret before breaking the news to their fellow coworkers we couldn't help but wonder if this 'ship was going to last.
Too many times writers have a knack for constantly separating our favorite couples over a series of breakups. Luckily, that does not seem to be in the cards for Amy and Jonah's storyline.
"They'll have issues. I know that we're planning on having a little tension come out this season. I think with [The Office's] Jim and Pam, [executive producer] Greg Daniels had decided right from the start, we are never going to do the thing where we break them up," creator Justin Spitzer recently told UPROXX. "Like, they can have little marital issues, and that can just be funny, but we're not doing that move. We haven't said that on this show but we don't have any plans to break them up either."
Article continues below advertisement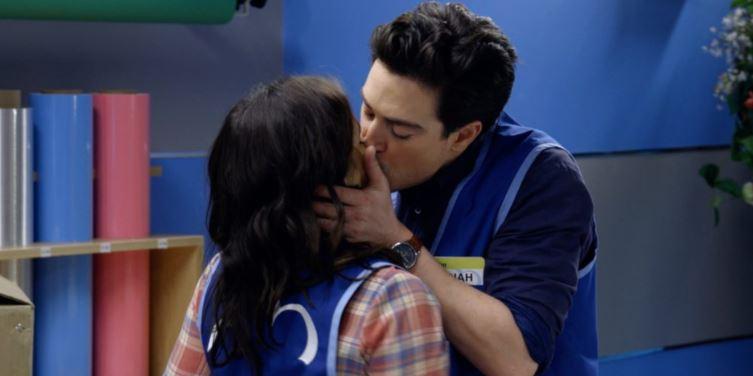 Why it was a big deal for Jonah and Amy to get together in Superstore. 
While many fans wanted to see Amy and Jonah finally get together for more than just a casual hookup (circa Season 3 finale), even creator Justin Spitzer wasn't too sure himself of where the romance would go when going initially heading into the next season.
Article continues below advertisement
During the first episode of Season 4, we anxiously watched as Amy and Jonah made out in the parking lot of Cloud 9 and confirmed that they were going to continue their relationship.
"We weren't completely sure at the end of last season where they were going to be at the beginning of this season. We knew we'd be getting them together at some point this season," Justin told Entertainment Tonight in an October 2018 interview.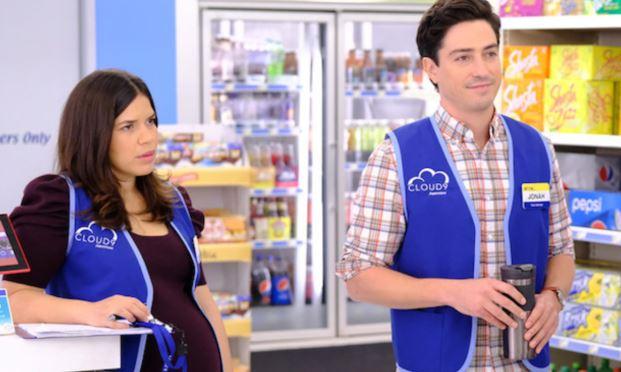 Article continues below advertisement
Justin explained that their goal was to "emulate The Office" in showcasing a romance (like hit couple Jim and Pam) that isn't constantly breaking up to keep audiences wanting more.
"I think we are hoping to, have them get together, but have us still like them," he explained to UPROXX. "You know, you're not praying for them to kiss, because they kissed, because they're already together, but you're still excited to see them together, and you're still interested in following their relationship."
Well, us fans definitely reacted way different than the employees of the superstore did when we found out the two were romantically involved. While all of the Cloud 9 workers were all extremely underwhelmed by the announcement, we surely could not stop smiling.
Watch new episodes of Superstore on Thursdays at 8 p.m. EST on NBC.