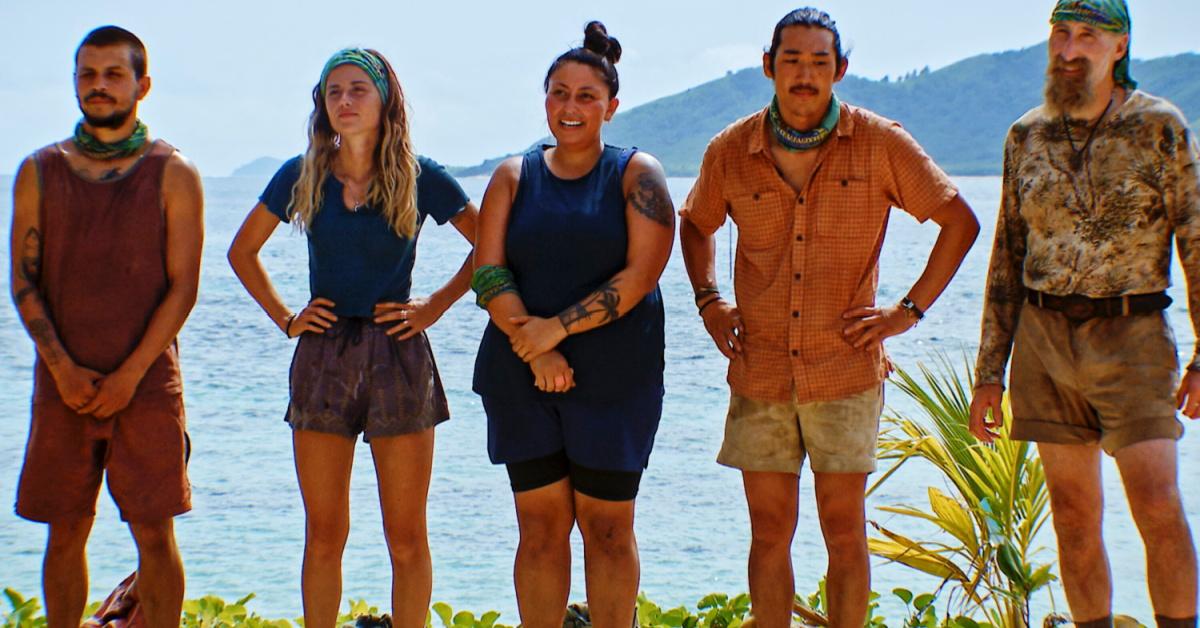 'Survivor' Contestants Make a Bunch of Money Even if They *Don't* Win
Spoiler alert: This article contains spoilers for Season 43 of Survivor.
Everyone who competes on Survivor wants the same thing: to win! There are plenty of reasons why (fame, bragging rights, etc.), but the big one is obviously money. Who wouldn't want $1 million hanging out in their bank account? For Season 40 (Winners at War), the stakes were even higher because the prize was actually $2 million! But what you may not know is that winning the game isn't the only way to bring home some cold, hard cash. Do Survivor contestants get paid? You bet they do!
Article continues below advertisement
How much do 'Survivor' contestants get paid?
If you think about it, it makes perfect sense that anyone who competes on Survivor gets paid for it. After all, they're appearing on television. They legally have to be paid for that. The big bucks go to the winner (obvs), but the runners-up also get a handsome handout at the end of the season.
Article continues below advertisement
According to ABC News, Kelly Wiglesworth (the runner-up in Season 1) got a check for $100,000 for coming in second (Richard Hatch, of course, got the $1 million prize... and then eventually went to prison for not paying taxes on that money.) But the other players of that first season didn't go home empty-handed. They were each paid according to how long they stayed on the show. So Sonja, the first tribe member (ever!) voted off the island, received $2,500, and Rudy (who came in third) got $85,000.
These days, there are three contestants left at the end of the season instead of two. According to Fortune, the two runners-up each receive $110,000, but still, everyone is paid something. As long as you make it to the jury, you're guaranteed a pretty penny by the end of the season. Although we certainly wouldn't scoff at making $2,500 for a single day's work either.
Article continues below advertisement
How much money does the person in 4th place on 'Survivor' get?
After the finale of Season 43, people had just one question: How much does the person who comes in 4th place on Survivor get? While that may be a strange question to ask during another season, Season 43's Jesse Lopez was a clear front-runner and fan favorite. His heartbreaking send-off at the fire-making competition in the finale had nearly everyone in tears — fellow contestants and jury members included.
Article continues below advertisement
Throughout the season, Jesse spoke often of how much winning the $1 million was of the utmost importance to him so that he could secure his family's place in life (which seems like a real indictment of late-stage capitalism if you ask us! But we digress). Naturally, even though Jesse wasn't able to "get [all of] that money, baby," we wanted to know how much money he did get.
Assuming ABC is still paying out $2,500 for each day on the island, Jesse's 25-day run netted him $62,500 (pre-taxes). That's obviously not nothing, but it is a lot less than $1 million ... and it makes us really hope we'll see him return again in a later season!
Article continues below advertisement
Season 40 of 'Survivor' was probably the most expensive one ever.
In addition to the $2 million prize, Season 40 also made use of the controversial Edge of Extinction — a separate island where players can remain after being voted out of their tribe. While on Edge of Extinction, eliminated players can compete for fire tokens and a possible chance to get back into the game.
Article continues below advertisement
In fact, in Season 38: Edge of Extinction, contestant Chris Underwood spent almost the entire season on EoE and eventually came back to win the whole enchilada. Anyway, Edge of Extinction means that the contestants are on the show even after they've been voted off, which in turn means they must be compensated. And the fact that everyone on Season 40 is already at least mildly famous means that they're probably not settling for the same fees that unknown players from previous seasons did.
And then there's the Sia money — for the past few years, Sia (as in, the singer) has awarded various amounts of money to her favorite players in each season. So yeah, appearing on Survivor — especially as a fan favorite — certainly has a lot of benefits even if you don't win the game.