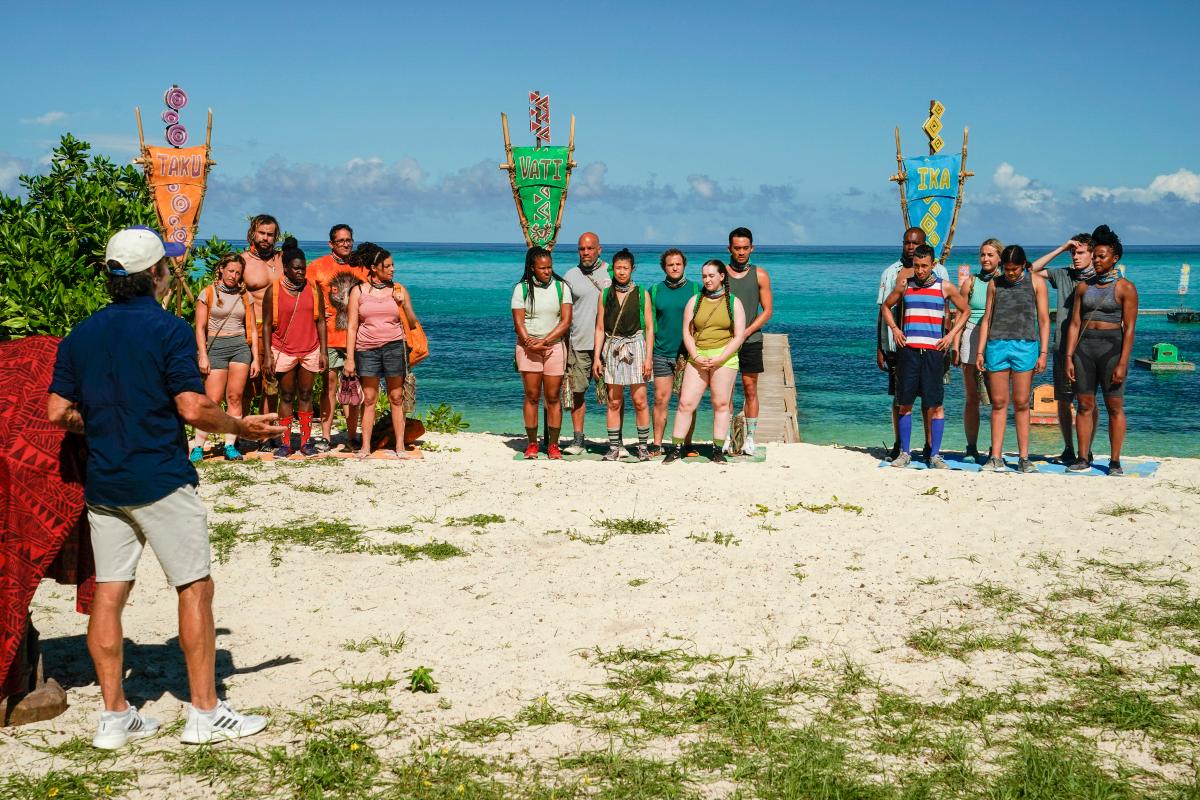 The Winner of 'Survivor 42' Has Been Crowned (EXCLUSIVE)
Spoiler alert: This article contains spoilers for the finale of Survivor 42.
One of the things that makes Survivor so engaging is that it's not just a game of surviving the wilderness, but also about surviving socially and strategically.
To win, one has to form (seemingly) genuine connections with fellow players while vying for the million-dollar prize. Survivor 42 uses a lot of the new twists and interventions that were introduced in Season 41, and instead of the traditional 39 days of survival, contestants have only 26 days to get to the end.
Article continues below advertisement
Every week, at least one person gets voted off the island — and on Survivor, we never know who that's going to be. In the finale, the tribe dwindled from five players to four, which left two players to compete in the fire-making challenge to end up in the final three. And then, a new player was crowned as the Sole Survivor.
Which players were voted out and who ended up winning?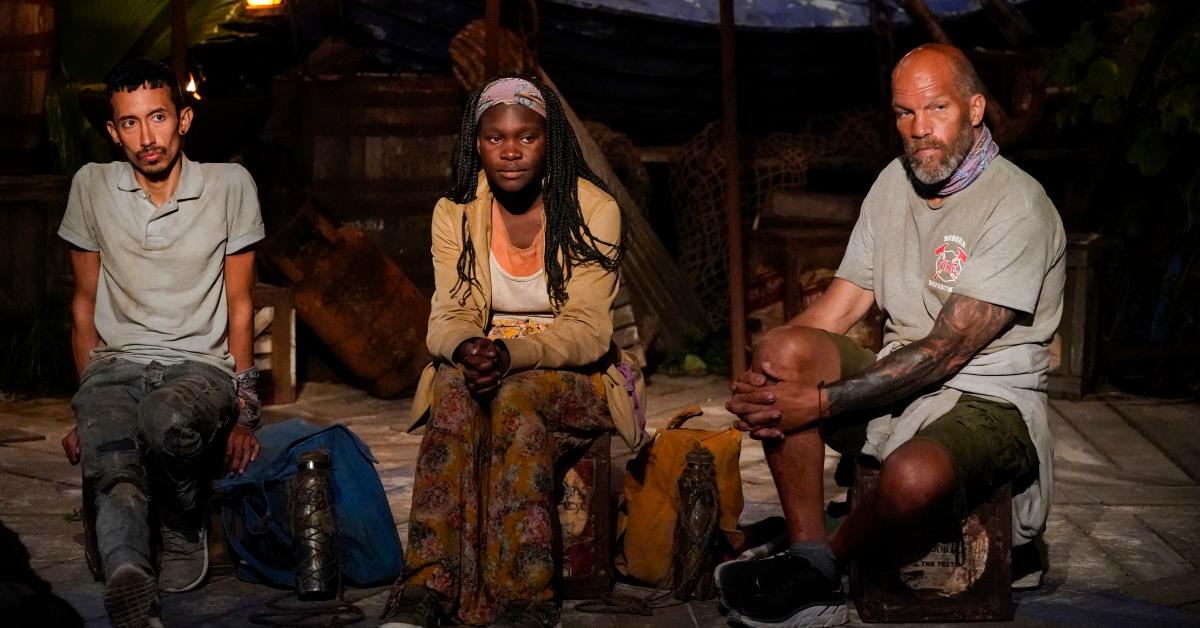 Article continues below advertisement
Maryanne Oketch won 'Survivor 42' in a surprising end to an all-time favorite season.
Podcasters, fans, and everyone in between are calling Season 42 of Survivor an all-time top ten season, which is a major compliment to the season and to the winner. In spite of all the unlikable twists, the season was capped by an unlikely, but extremely likable, winner: Maryanne Oketch. For audiences, Maryanne seemed like someone cast for her on-screen personality, but not necessarily her gameplay.
However, Maryanne was positioned perfectly to get to the final three, and she very eloquently described her gameplay.
Article continues below advertisement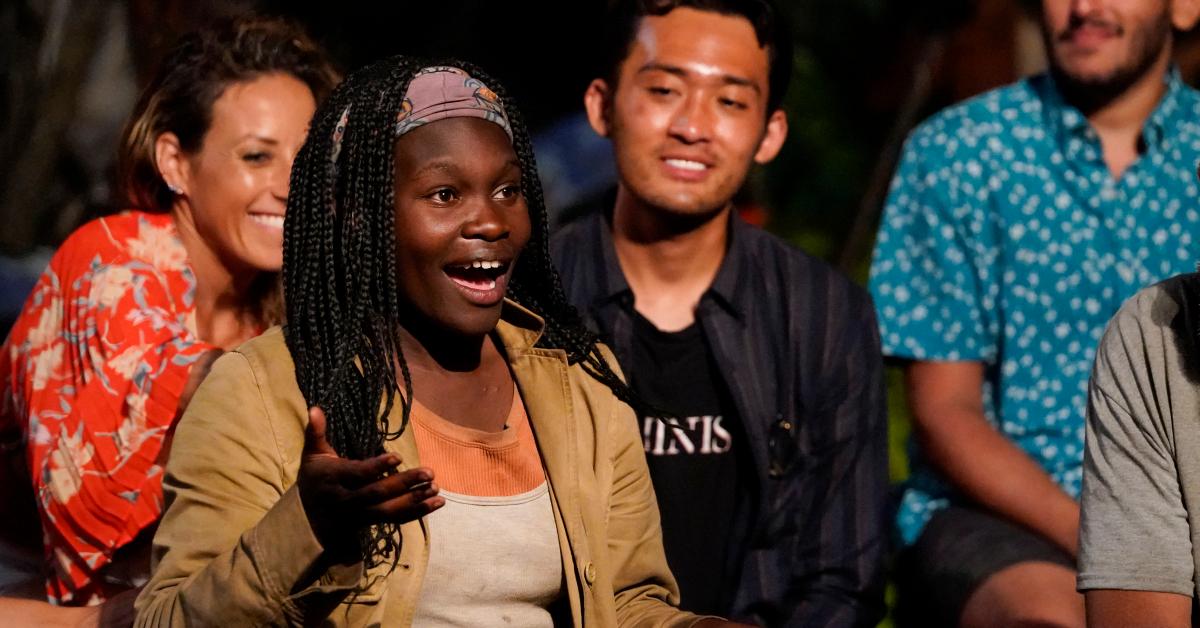 Article continues below advertisement
And the slam dunk for her win was when she revealed she had a hidden immunity idol that she didn't even need to play, because she was able to get Mike to play his idol for her. While Mike played an incredible social and strategic game, he didn't own up to his blindsides, and instead tried to claim he played with integrity. Regardless, this all-POC final three is one of the best final threes in Survivor history.
Article continues below advertisement
1. Jackson Fox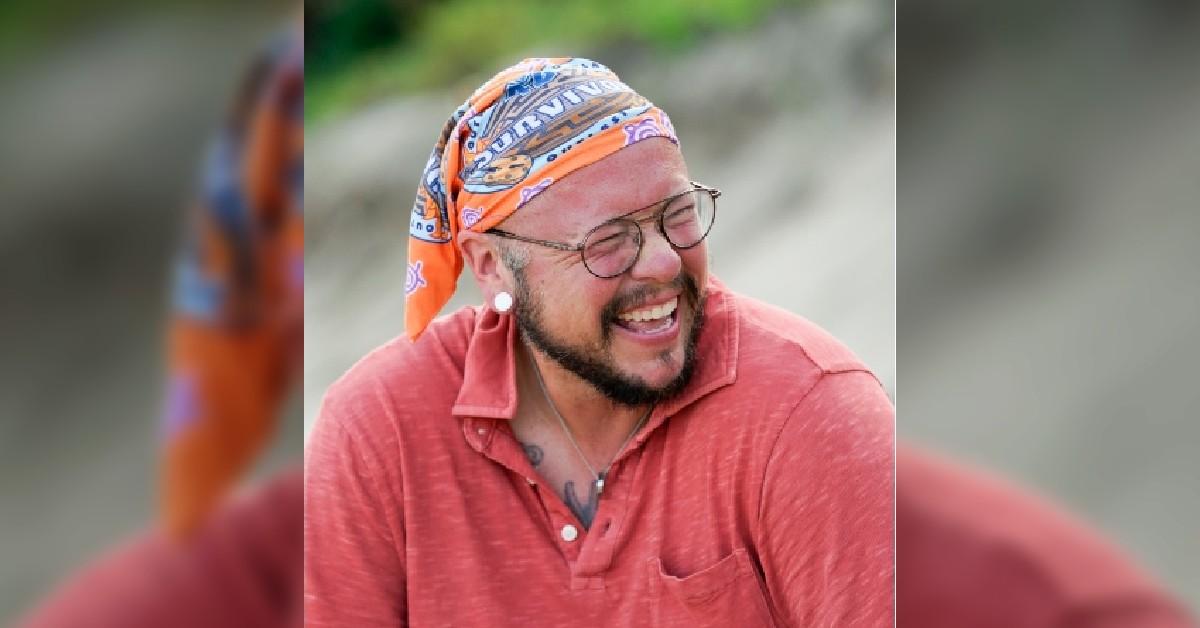 Jackson Fox, 48, was the first player to leave the game, but not by way of the Tribal Council. He was forced to leave for medical reasons, and brought the Taku tribe down to five people before the first Tribal. Also the first-ever openly trans player on Survivor, Jackson's exit was an extremely emotional loss for the season.
Article continues below advertisement
2. Zach Wurtenberger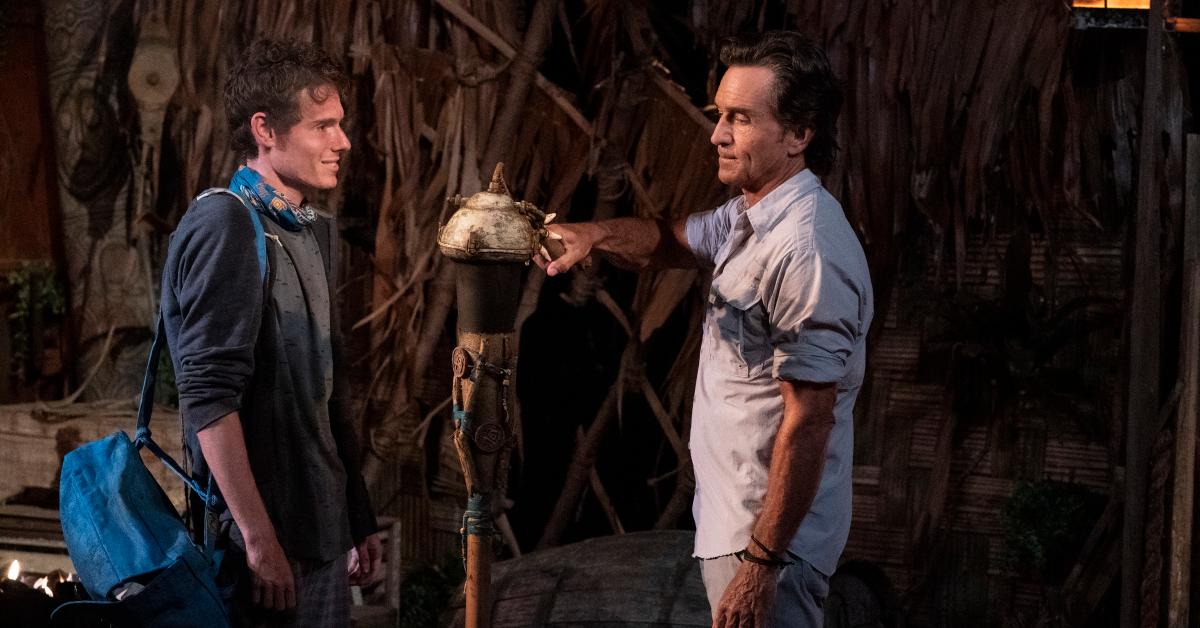 In a tribe of six, there's nowhere to hide, and 22-year-old Zach just seemed to be Ika's weakest link. He was the first player officially voted out of Survivor 42 and also the first-ever player voted out completely unanimously because he used his shot in the dark, which meant he couldn't cast his own vote against another player.
Article continues below advertisement
3. Marya Sherron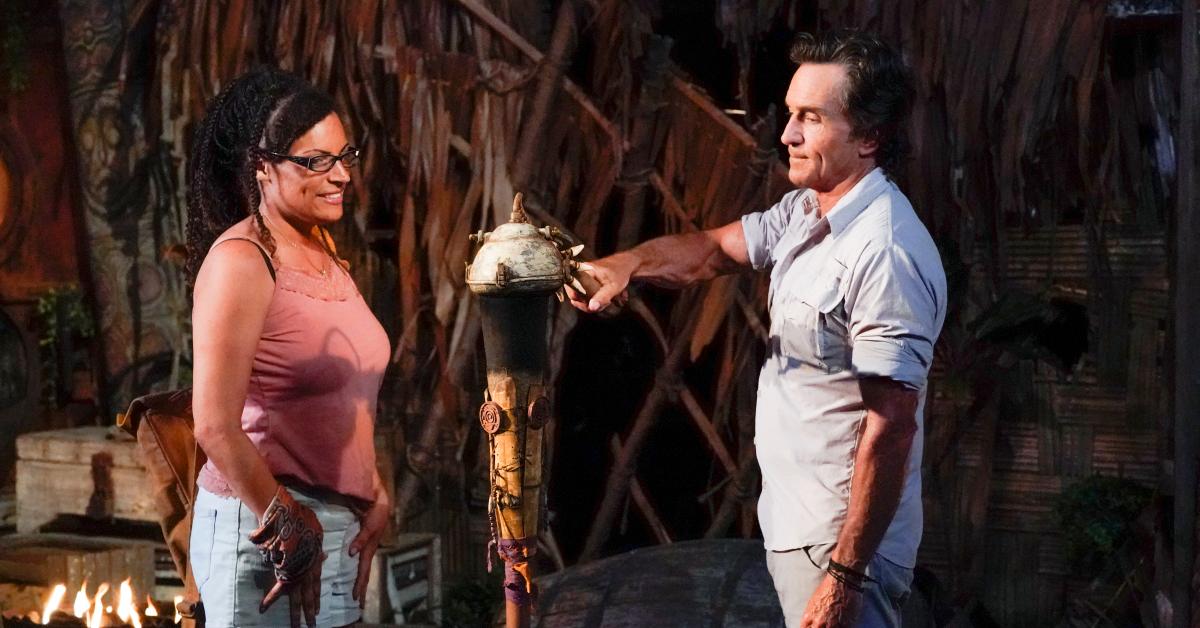 47-year-old Marya Sherron was well-liked by the Taku tribe, but she didn't have the same social connections the other players did. However, before she got the boot, a very emotional moment aired that showed how she lost her brother, the first nurse to die of COVID-19 in New York City, and how she was playing for him.
Article continues below advertisement
4. Jenny Kim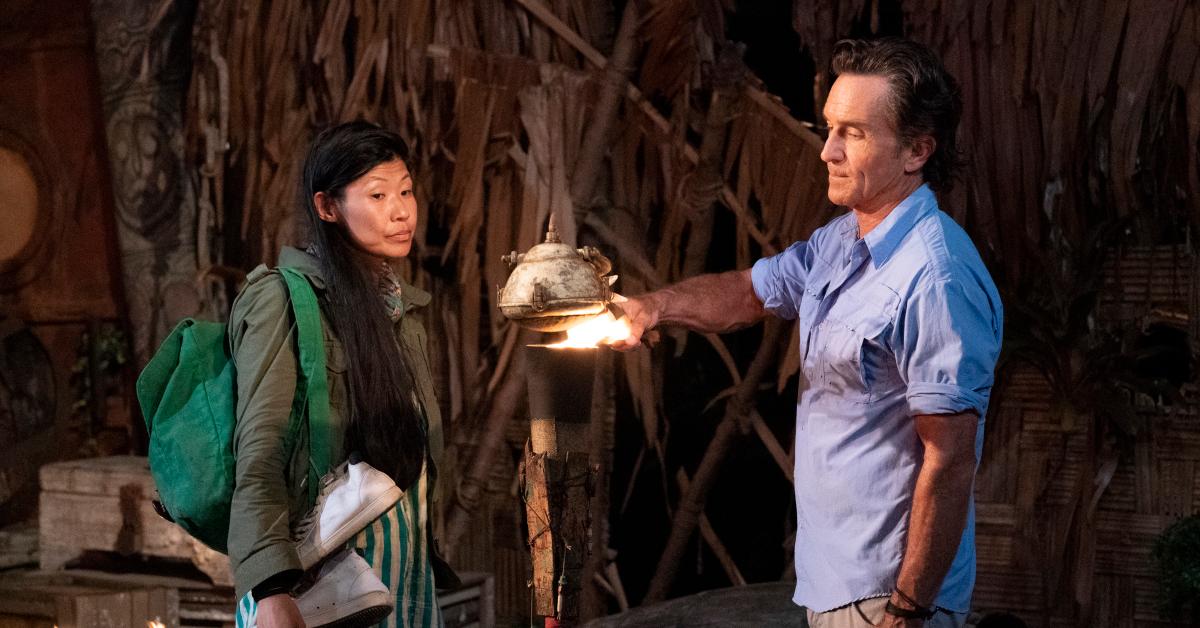 Jenny seemed like a force to be reckoned with. At 43 years old, she could solve a puzzle in seconds, and forged a close connection with Mike. Despite this, when the Vati tribe was in a 2-2 locked vote, Daniel couldn't go to rocks for her, so he decided to work with Hai and send Jenny home.
Article continues below advertisement
5. Swati Goel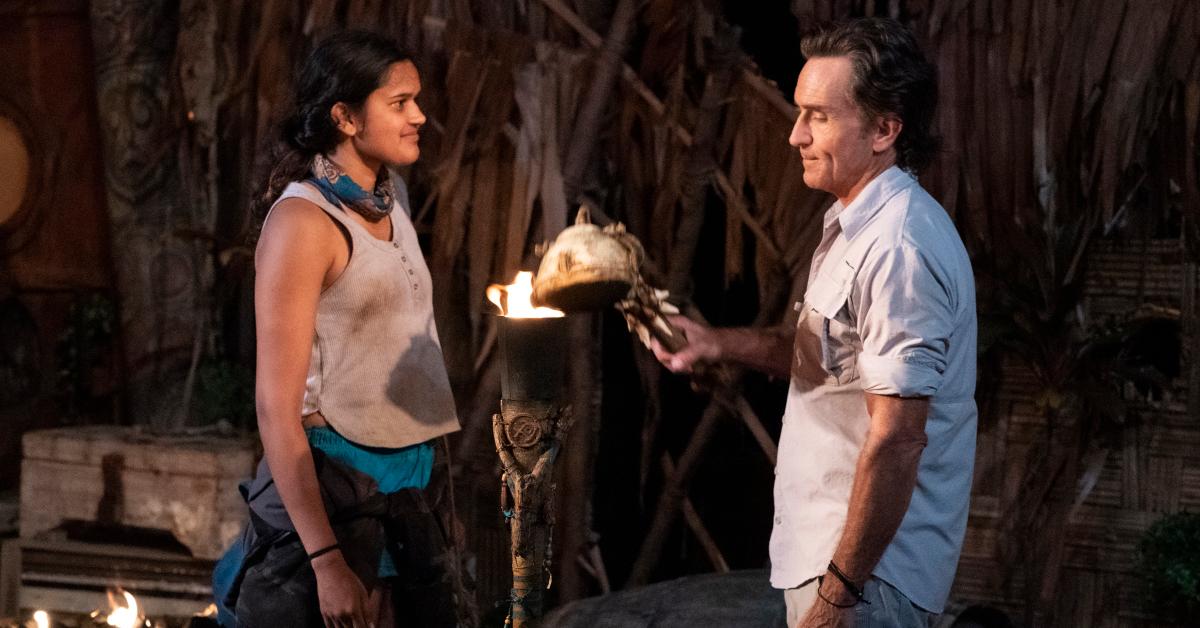 Swati was a super lovable player, and at 19 years old, she was the youngest player in Survivor 42. But when her tribemates, Romeo and Drea, realized that she was promising everyone that they were her "No. 1," they decided to vote out someone who they thought could sneakily make her way to the final three.
Article continues below advertisement
6. Daniel Strunk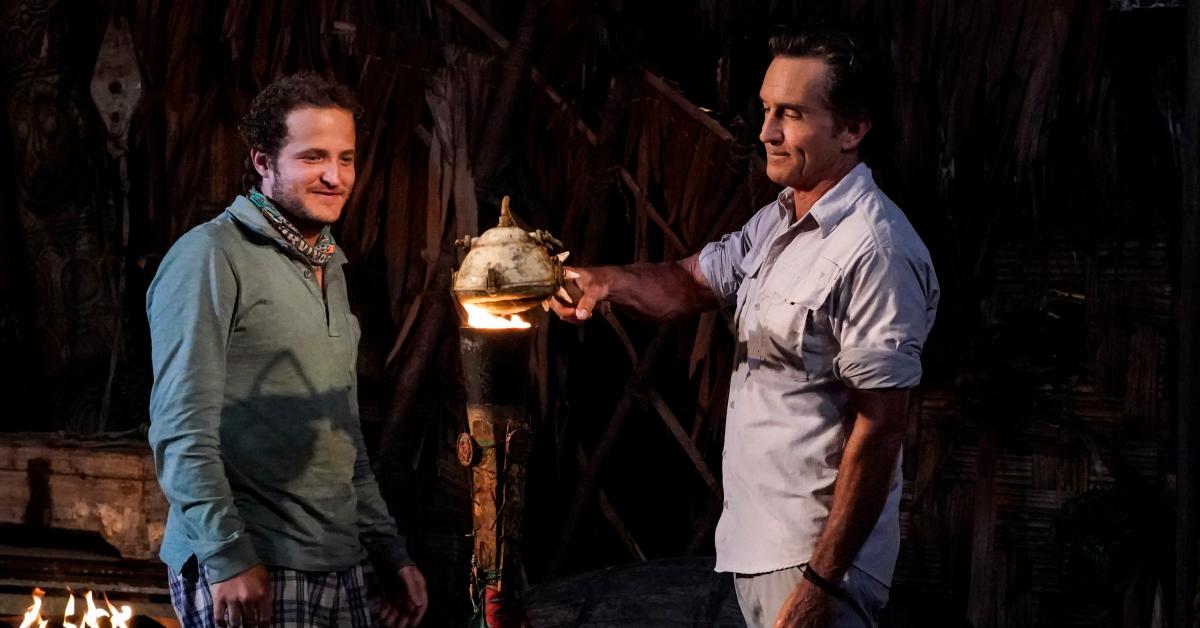 By the time he was sent home, 30-year-old Daniel had become a divisive Survivor player. At first, his strategies took hold of viewers, making him an early winner pick. But after the disaster of Tribal Council in Episode 3, he could no longer be trusted by the Vati tribe. With the merge around the corner, he was too much of a liability to hold onto.
Article continues below advertisement
7. Lydia Meredith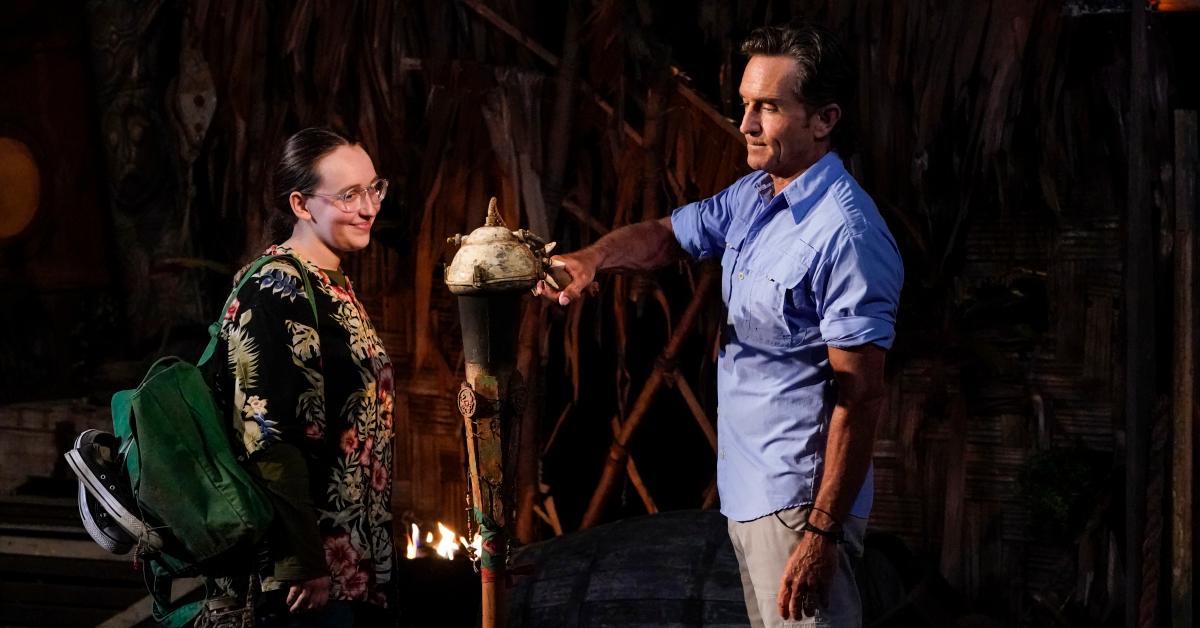 The final pre-merge vote was a messy one. With a new eight(ish)-person alliance and another hourglass twist, there were only a few people eligible to be voted out. While Omar successfully scrambled to keep Jonathan and Maryanne's names out of the mix, the only other option was to vote out Lydia. At least her exit interview on Rob Has a Podcast made it all worth it.
Article continues below advertisement
8. Chanelle Howell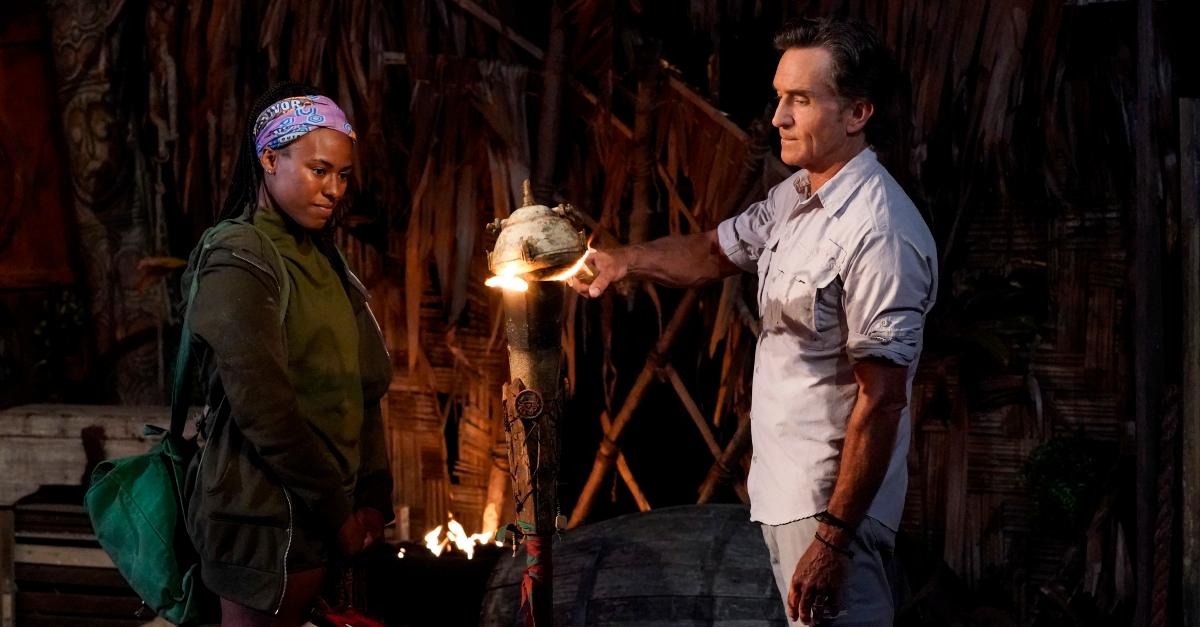 Already at the bottom of the newly merged tribe, Chanelle knew she was in trouble. But instead of scrambling, she tried to stay chill as a strategy. It almost worked when Romeo started getting nervous, but in the end, Mike's social prowess convinced most of the tribe to eliminate Chanelle.
Article continues below advertisement
9. Rocksroy Bailey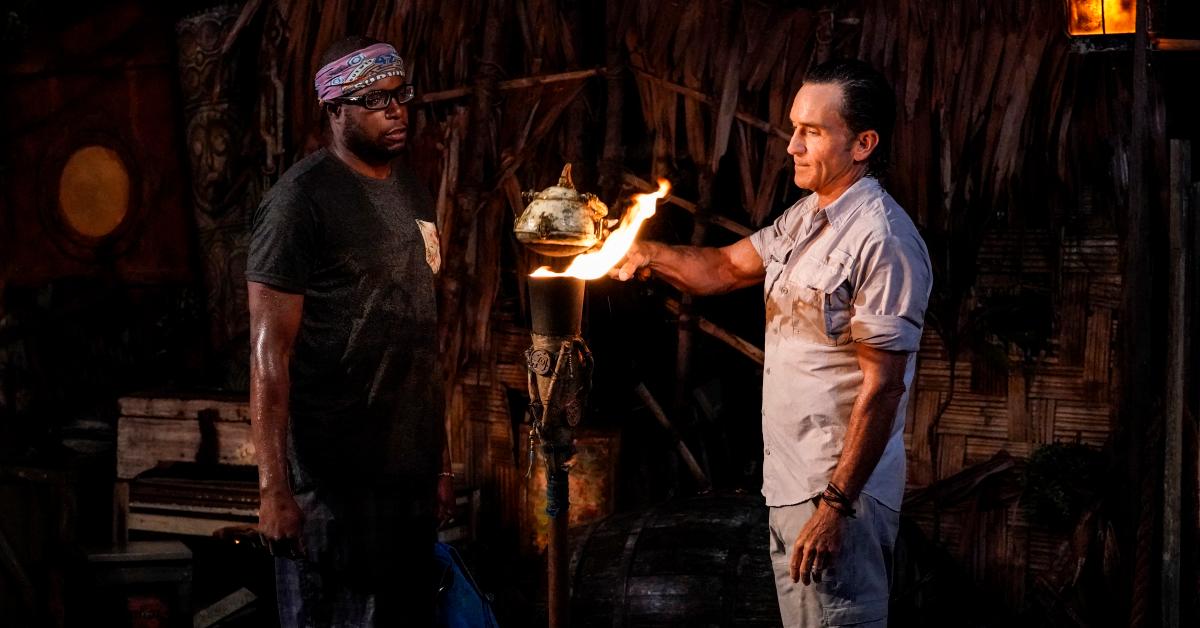 Despite wanting a "No Girls Allowed" boys club with Mike, Hai, Omar, and Jonathan, Rocksroy had trouble getting Hai and Omar on board. A lot of it had to do with his method of communication.
Hai referred to this idea as the misogyny club (yes) and further stated, "The way Rocksroy talks to people makes me upset. He's very blunt, he cuts people off. ... You only talk strategy with Rocksroy when Rocksroy wants to talk strategy, and I hate it." Hai ended up snagging immunity and at the end of the day, it was decided that Rocksroy had to go.
Article continues below advertisement
10. Tori Meehan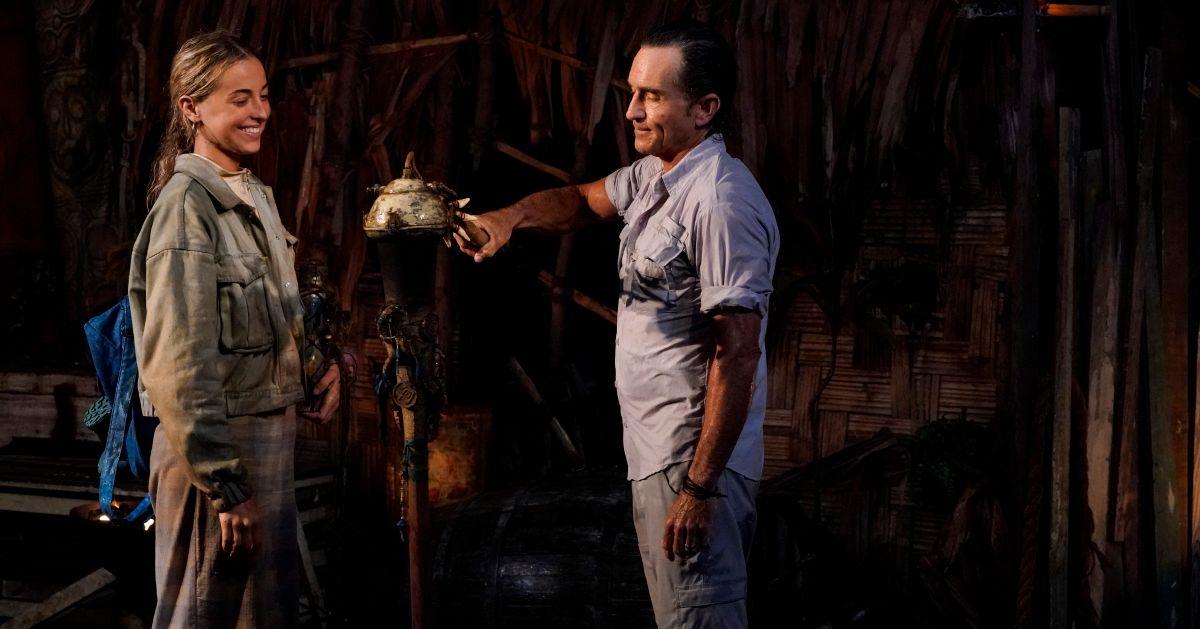 During the second Tribal Council vote, Chanelle and Rocksroy were the only two people so far on the jury, which was a difficult thing for Drea and Maryanne to process.
When asked about how she felt seeing Rocksroy on the jury, Drea said, "I was so proud because we have four Black contestants in Survivor. And then it always happens where at one point the Black contestants get booted out — Boom! Boom! Boom! — and then that's exactly what this is right now. So yeah, I'm pissed."
Article continues below advertisement
Drea played her not-so-hidden immunity idol to make a statement that a BIPOC would not be the next person on the jury. Maryanne knew she had to do the same. The two of them also agreed that they couldn't write each other's names down at that moment.
With Jonathan wearing the immunity necklace, the tribe did an oral vote since they felt uncomfortable even writing names down at this point. They voted out Tori, who played her shot in the dark, but she still was not safe.
Article continues below advertisement
Evvie Jagoda, who was voted out at this juncture on Survivor 41, shared exclusively with Distractify, "I think ultimately, these two votes went similarly to the Season 41 split Tribals, in which the first Tribal was a blindside of someone working with the majority, in this case, Rocksroy, whereas in the second Tribal, a player at the bottom was voted out, Tori." A fascinating observation!
Article continues below advertisement
11. Hai Giang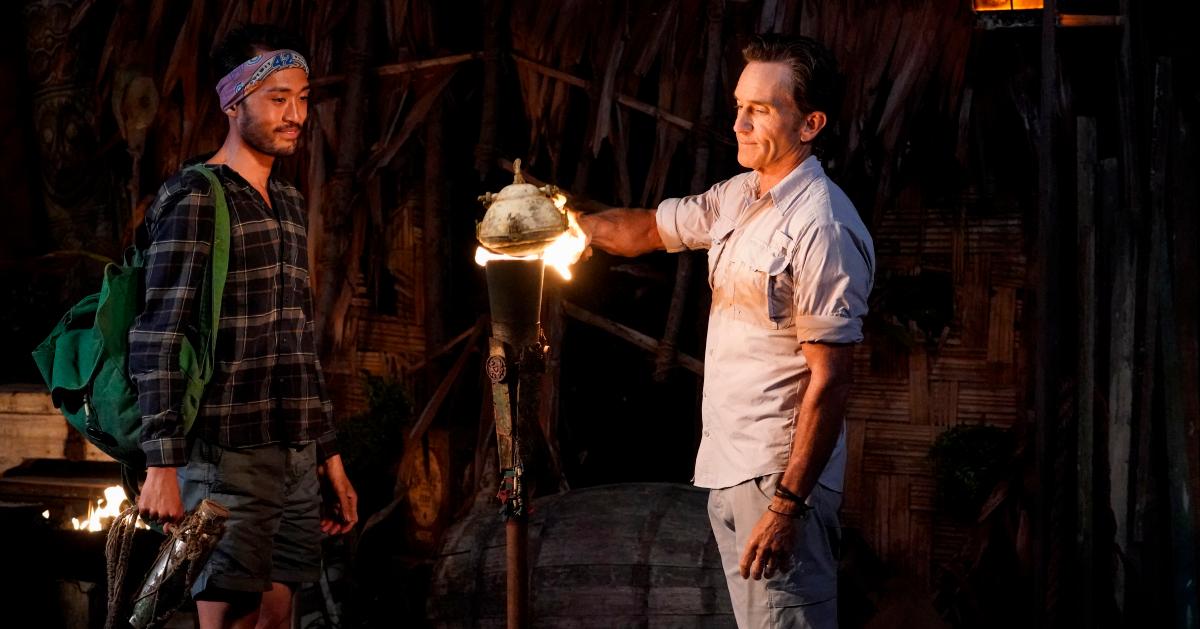 Hai thought he had all the power in the game, but as we know, players with power can easily get too cocky. And other players recognize that. As far as viewers can see, it really seems like Omar is pulling all the strings, but in a fun twist of fate, everyone felt like it was their idea to blindside Hai. Although at points it seemed like Jonathan could be going home, the group consensus was to cut the head off the snake, and take Hai out.
Article continues below advertisement
12. Drea Wheeler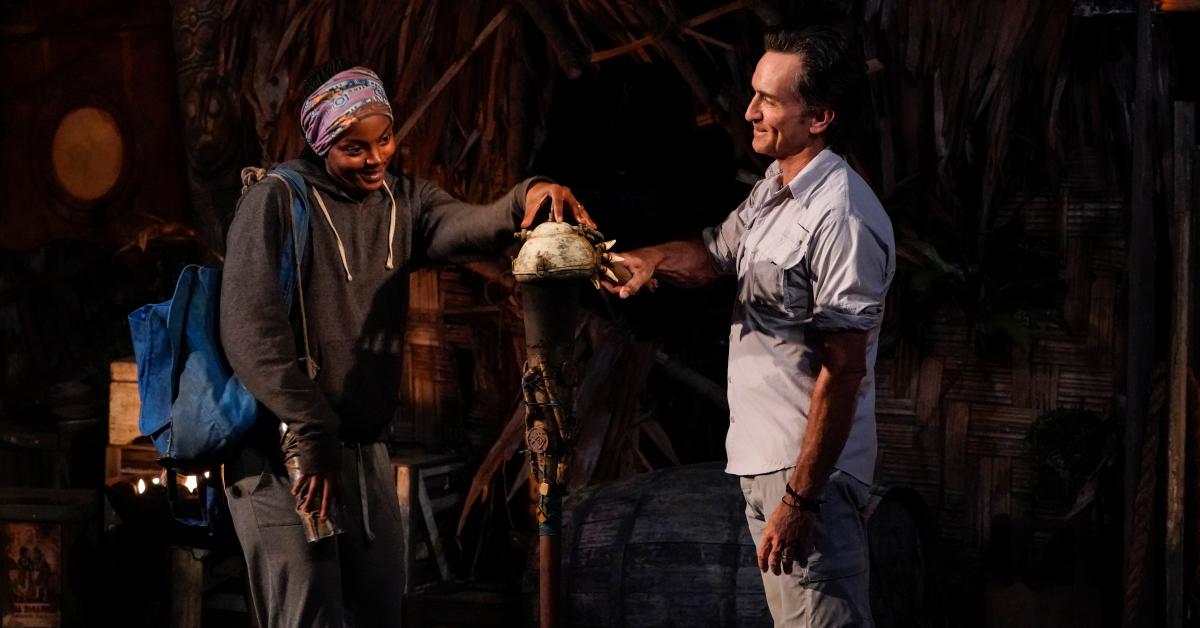 This episode was truly a wild one. Not only was the "Do or Die" twist thrown in, but everyone was once again ready to make a move. At first, everything seemed happy-go-lucky when the powerful five (Drea, Lindsay, Mike, Omar, and Jonathan) agreed to fight it out at the end. But they were all quickly ready to make moves. Lindsay was forced to participate in the "Do or Die" twist after Jonathan won immunity, and she beat the game, or as Jeff likes to say, "the Monster."
Article continues below advertisement
So the vote was at play. Drea decided to use her "Knowledge Is Power" advantage to steal Mike's idol. However, Omar divulged this to Mike and held onto his idol for him. He considered voting Mike out, but decided instead to go with Mike to blindside Drea. Although Drea did what she could with her extra vote, she was still voted out in a 5-3 split.
Article continues below advertisement
13. Omar Zaheer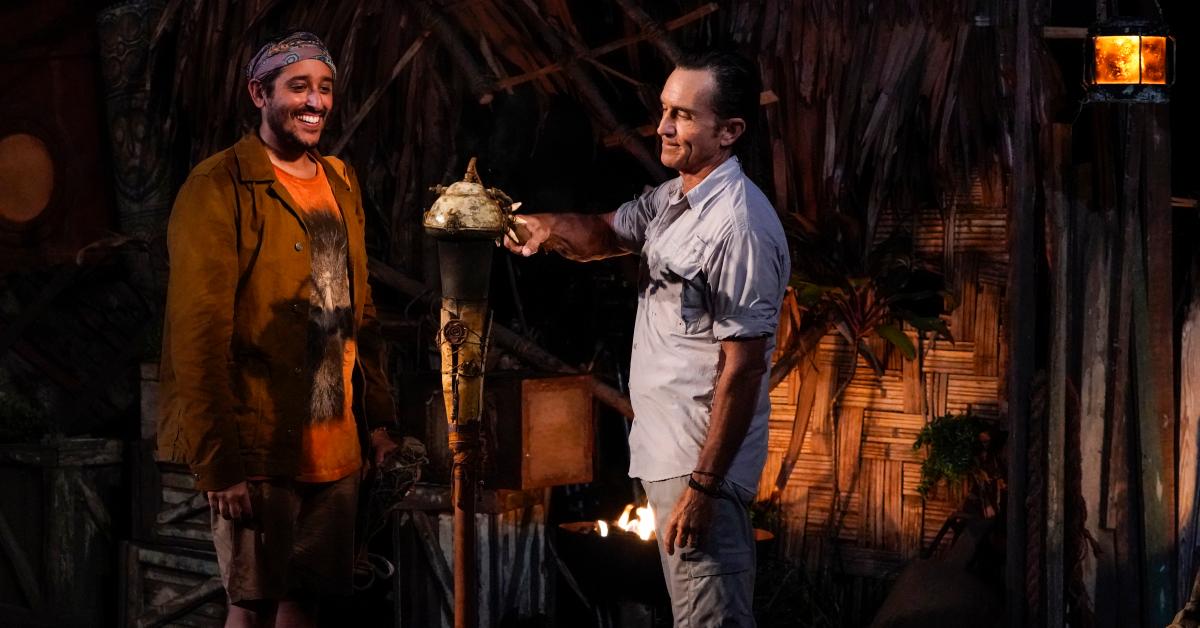 In perhaps the best and biggest move of Season 42, Maryanne engineered a blindside to vote out Omar. As Omar was planning with Lindsay to vote out Jonathan, he said he was "Survivor confident." He could have convinced Lindsay to use her idol for him, but Lindsay didn't want to put an idol back into circulation. Maryanne knew she had power with her extra vote, so she convinced Romeo to vote with her to vote out Omar, while Jonathan and Mike put their votes on Romeo.
Article continues below advertisement
14. Lindsay Dolashewich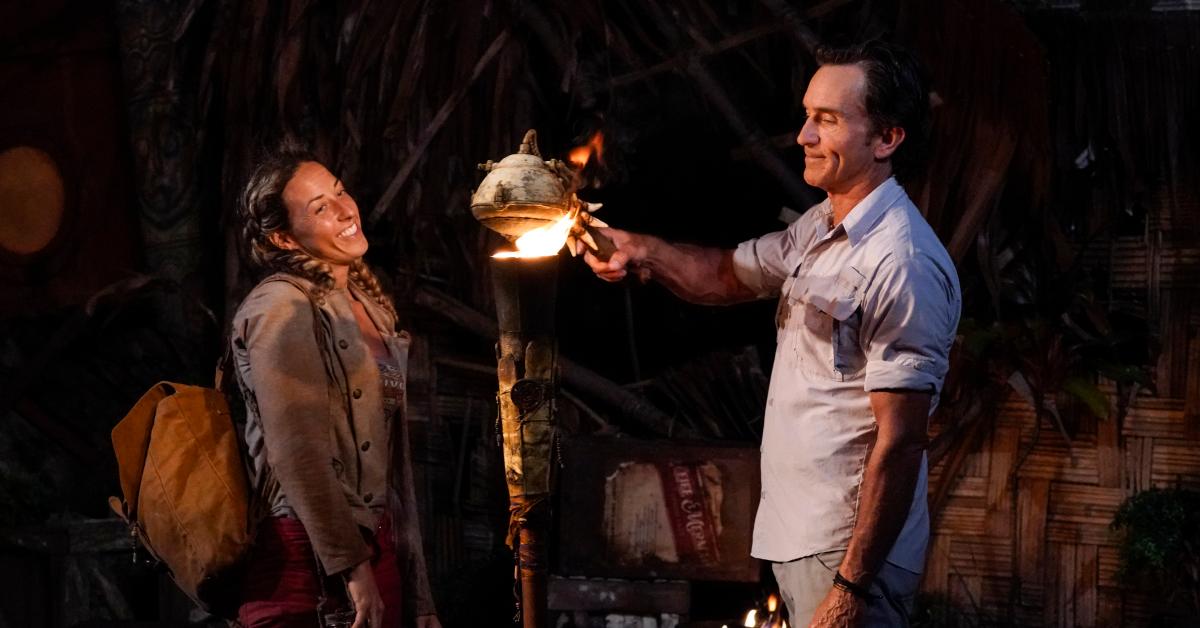 At the final five, Lindsay knew she was at risk of getting eliminated. She earned an advantage in the immunity challenge, but lost to Mike by one puzzle piece. Although Maryanne wanted to keep Lindsay around, she knew that Lindsay may have had a better chance of winning the game at the final three. With everyone gunning against Lindsay, there was no chance for her going to the end without an immunity idol or the necklace.
Article continues below advertisement
15. Jonathan Young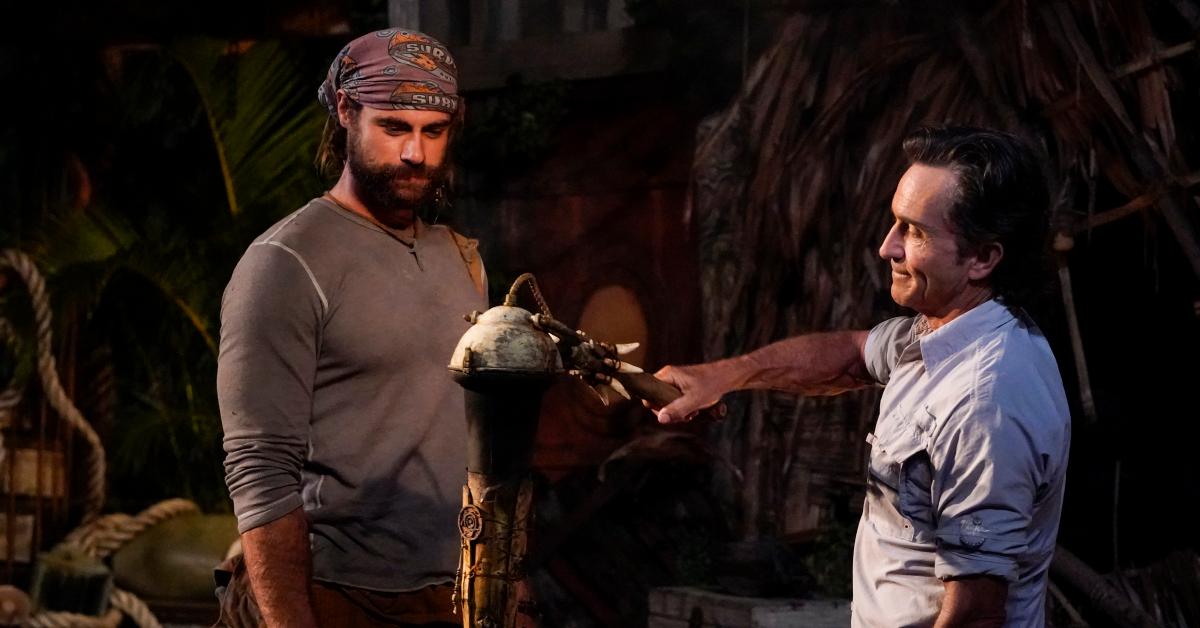 Although he wasn't *technically* voted off of Survivor, Jonathan became the fifteenth cast member to go home. After Romeo won the final immunity challenge in a major twist, he decided to take Maryanne to the final three with him. In doing that, he pit Jonathan and Mike against each other in the fire-making challenge in hopes of taking out Mike. However, Hoboken fireman Mike's fire burned through the string first, and Jonathan was sent packing, leaving Maryanne, Romeo, and Mike as the final three.
Article continues below advertisement
The entire Survivor 42 season is now available to stream on Paramount Plus.