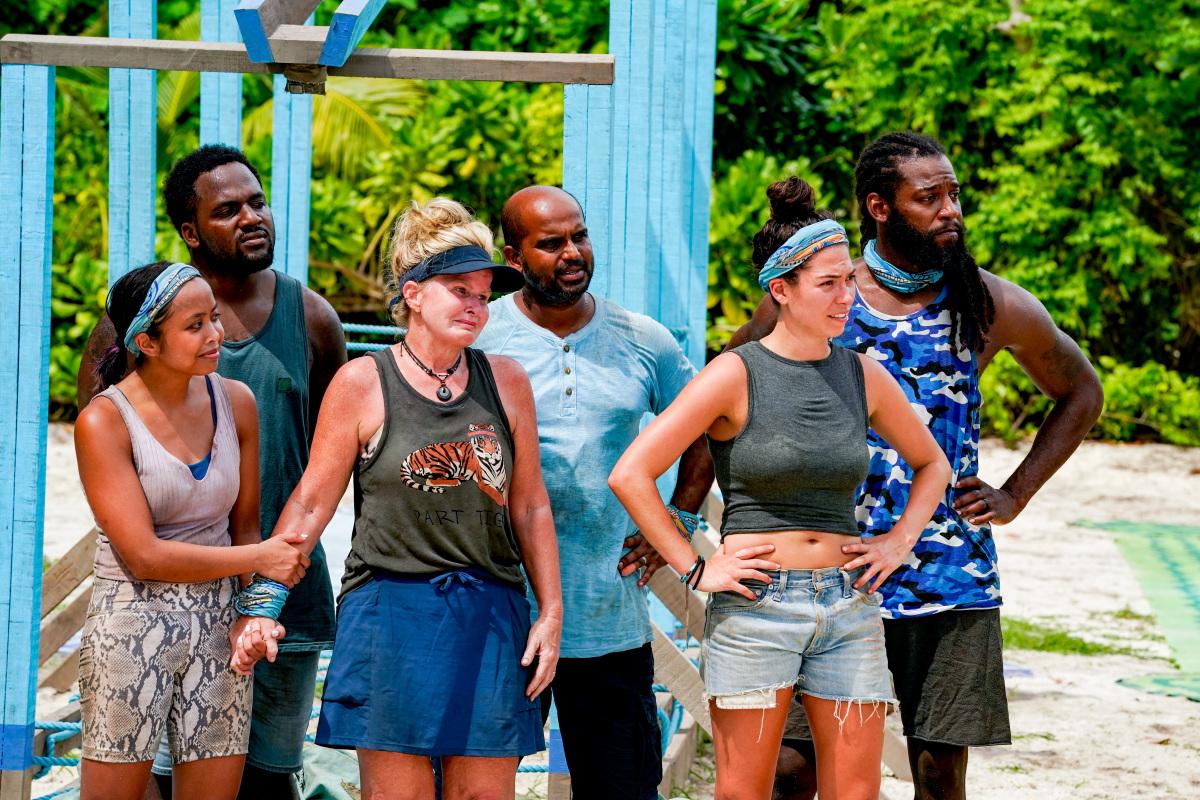 Nobody Expected [SPOILER] to Be Eliminated From 'Survivor 41' so Soon
By Jamie Lerner

Oct. 14 2021, Updated 9:08 a.m. ET
Spoiler alert: This article contains spoilers for Survivor 41.
One of the things that makes Survivor so lovable is that it's not just a game of surviving the wilderness but also about surviving socially and strategically.
To win, one has to form connections with fellow players and seem genuine while still vying for the million-dollar prize. But Survivor 41 is especially unique in that instead of the traditional 39 days of survival, contestants have only 26 days to get to the end.
Article continues below advertisement
Every week, at least one tribe (Survivor 41 starts with three tribes of six people), votes off at least one person. But with Survivor, we never know what's going to happen, and this season is proving that.
Last week, the Yase and Luvu tribes came out on top, forcing Ua to send home yet another member. We imagine that things will only get more chaotic as the competition continues. So, who was voted off in the Oct. 13 episode of Survivor?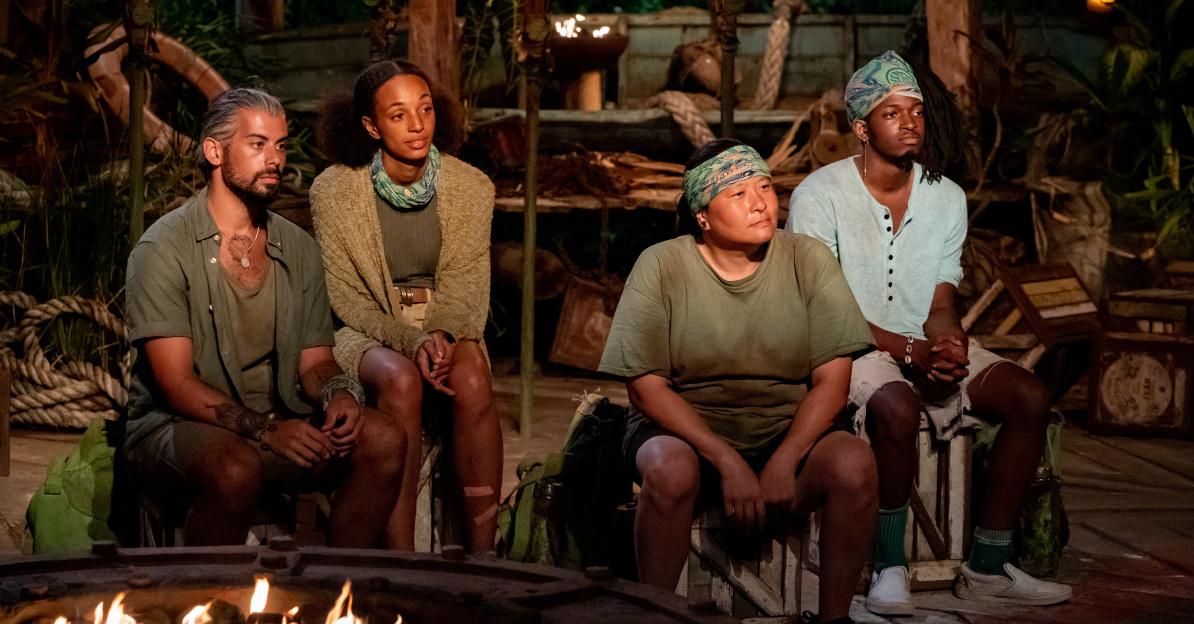 Article continues below advertisement
Who was the latest player voted off of 'Survivor 41'? It's a major surprise.
Although previews hinted that Luvu would be going to tribal council for the first time this season, the blue tribe remained dominant. Deshawn convinced Danny to try to throw the challenge to blindside Erika, who started campaigning against Sydney, but Naseer pulled the team to second place above a disadvantaged Ua.
This was Ua's third tribal council, which left them with only three members and a huge disadvantage in the game.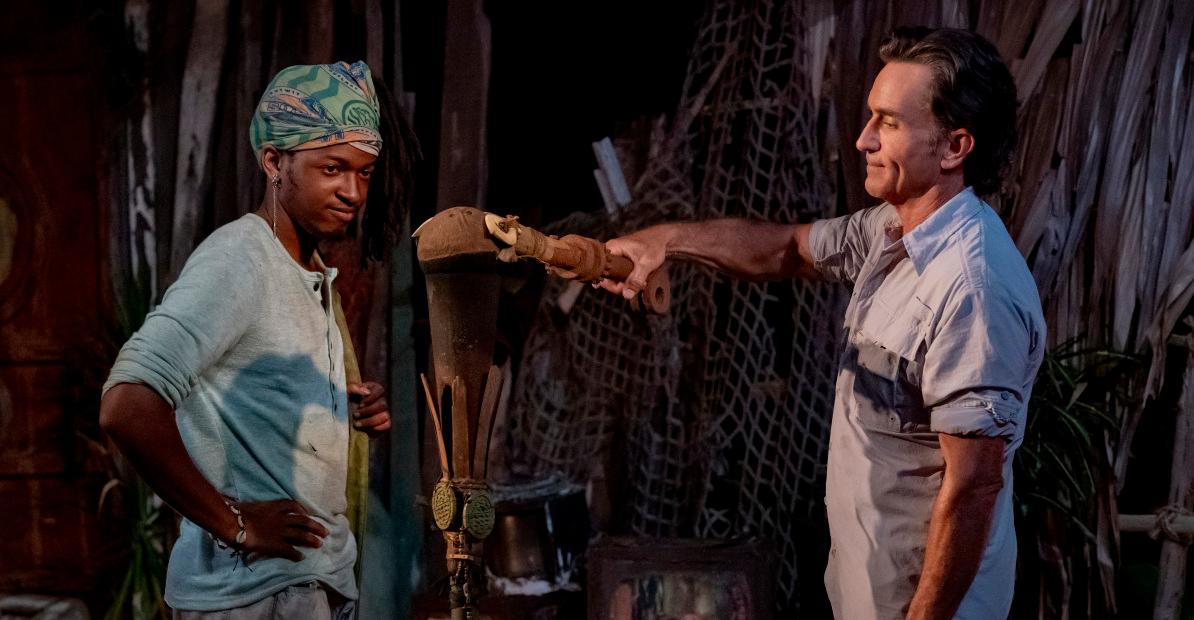 Article continues below advertisement
Despite the fact that Genie seemed to be on the bottom after the tribe voted out Brad, Shan realized that she could use her power over JD to steal his "extra vote" advantage ... again.
She saw that he placed all his trust in her, but he started to get frustrated and continuously chose flashy moves over smart ones, making him a risky player to play with. So Shan and Ricard decided to vote out JD, and Genie had to trust that they would keep their word. It was a major blindside for both JD and the audience.
Who was voted off in Episode 3 of 'Survivor 41'? Here's a quick recap.
In the episode right before JD's blindside, the Yase tribe finally avoided going to tribal council, coming in second place after Luvu during the immunity challenge. This sent a very split Ua to tribal council for the second time (after coming in second place during the premiere episode, in which there was a surprise double elimination).
Shan seemed to have the most control of her game, with everyone in the tribe placing their trust in her. However, that led to a "Million Dollar Mistake" for one member.
Article continues below advertisement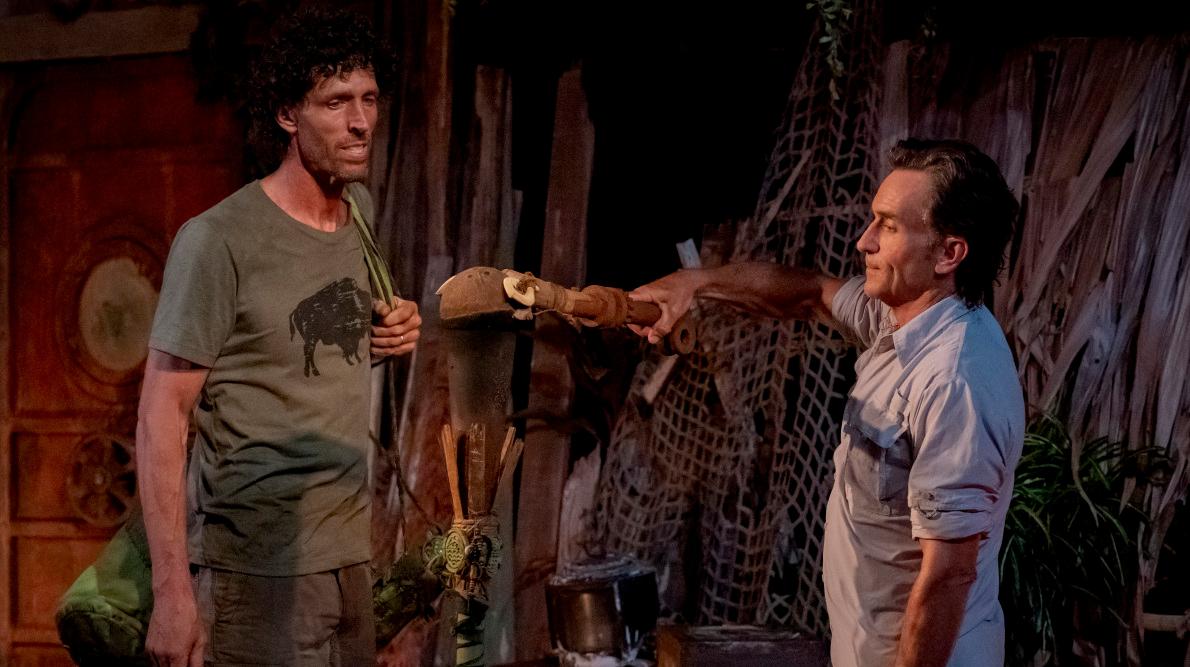 In the episode, Shan learned about everyone's advantages — Brad shared that he had the "steal a vote" advantage, an extra vote, and a potential immunity idol. JD lied at first about his extra vote advantage, but Shan caught him red-handed.
In order to win back her trust, he gave her the advantage to hold onto. Although half the tribe was annoyed with JD's showboating, Shan realized that Brad was more of a threat, while JD was "in her pocket," so Shan, Ricard, and JD voted out Brad in a blindside.
But who will Outwit, Outplay, and Outlast all the votes? There are only 17 Survivor days left until we find out.
Tune into Survivor every Wednesday at 8 p.m. EST on CBS or stream it the next day on Paramount Plus.