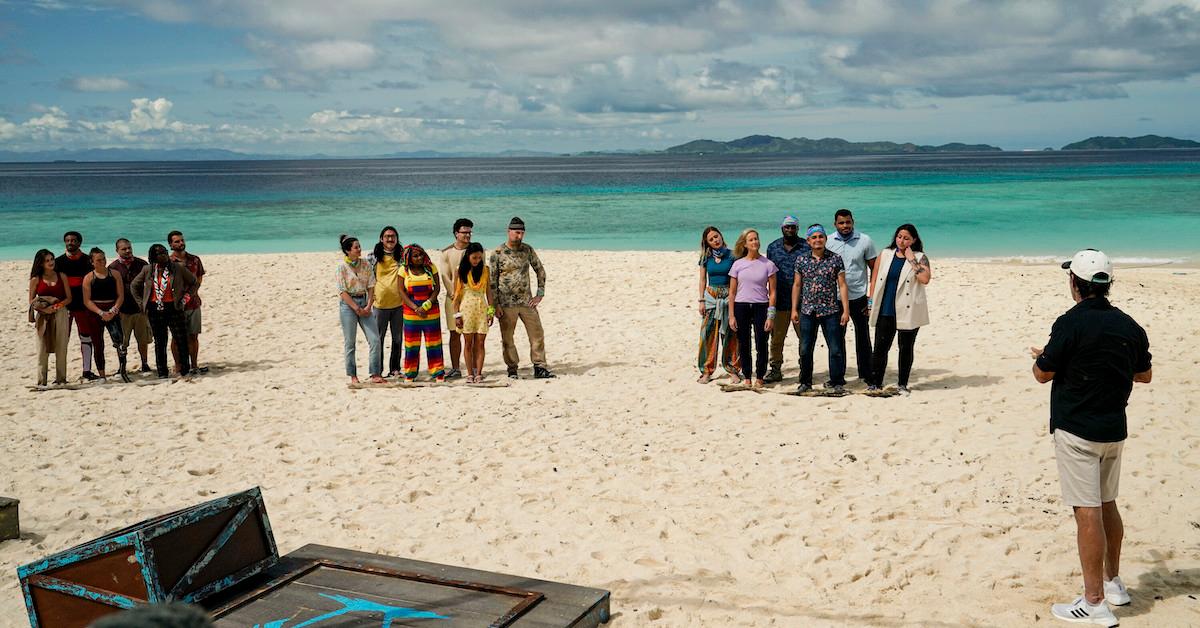 Who Got Voted off 'Survivor 43' Tonight, Dec. 7, 2022?
One of the things that makes Survivor so engaging is that it's not just a game of surviving the wilderness, but also about surviving socially and strategically.
To win, one has to form (seemingly) genuine connections with fellow players while vying for the million-dollar prize. Now that the contestants have an idea of what to expect in Season 43, we're sure that everything will be flipped on its head. Between new advantages and disadvantages, anyone could get voted off each week.
Article continues below advertisement
Every episode, at least one person gets voted off the island — and on Survivor, we never know who that's going to be. Plus, with the Shot-in-the-Dark advantage back in play, in which players can give up their vote for a 1-in-6 chance at safety, the players who are most in danger could have a safety net.
Now that we've hit the merge, we need a refresher on every contestant who's been voted out. So, what's the boot order and who was voted off tonight, Dec. 7, 2022? Warning: spoilers ahead!
Article continues below advertisement
Eliminated Week 12 (Dec. 7): Cody Assenmacher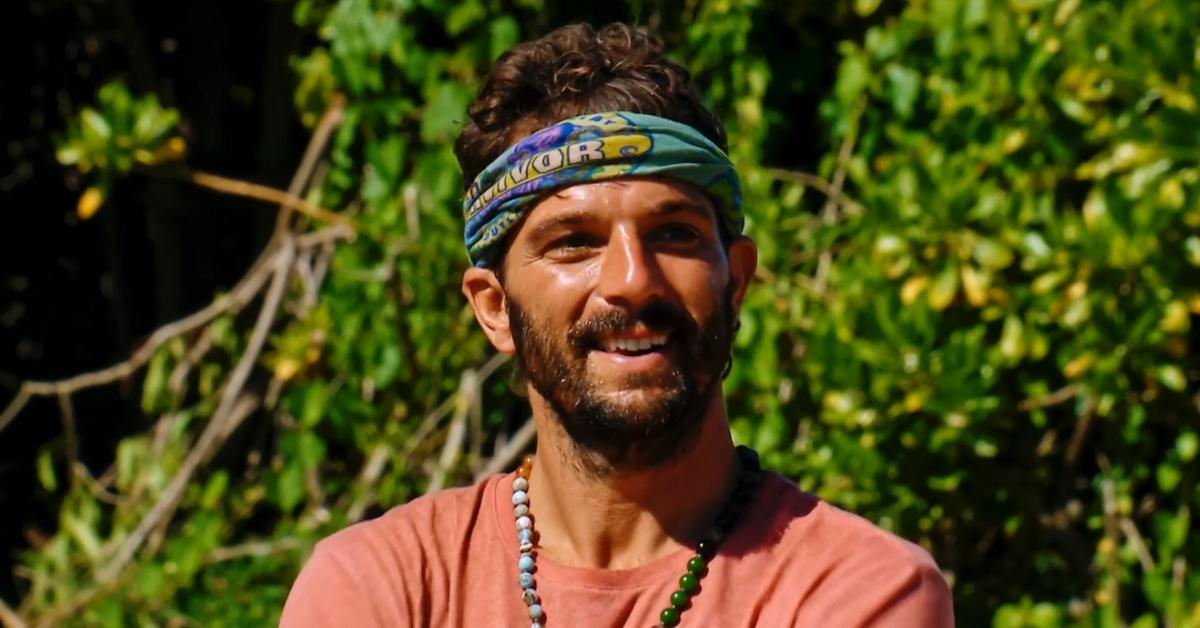 In the last episode of Survivor 43 before the finale, a major blindside sent Cody Assenmacher home. While everyone seemed to target Karla throughout the episode, Jesse Lopez felt like it was time to cut ties with his number one ally. Jesse played Cody's idol for Owen, which scared Karla into playing her idol, and Cody was left without power when the votes were read. He predicted it would be the biggest blindside, and it looks like his prediction came true.
Article continues below advertisement
Eliminated Week 11 (Nov. 30): Sami Layadi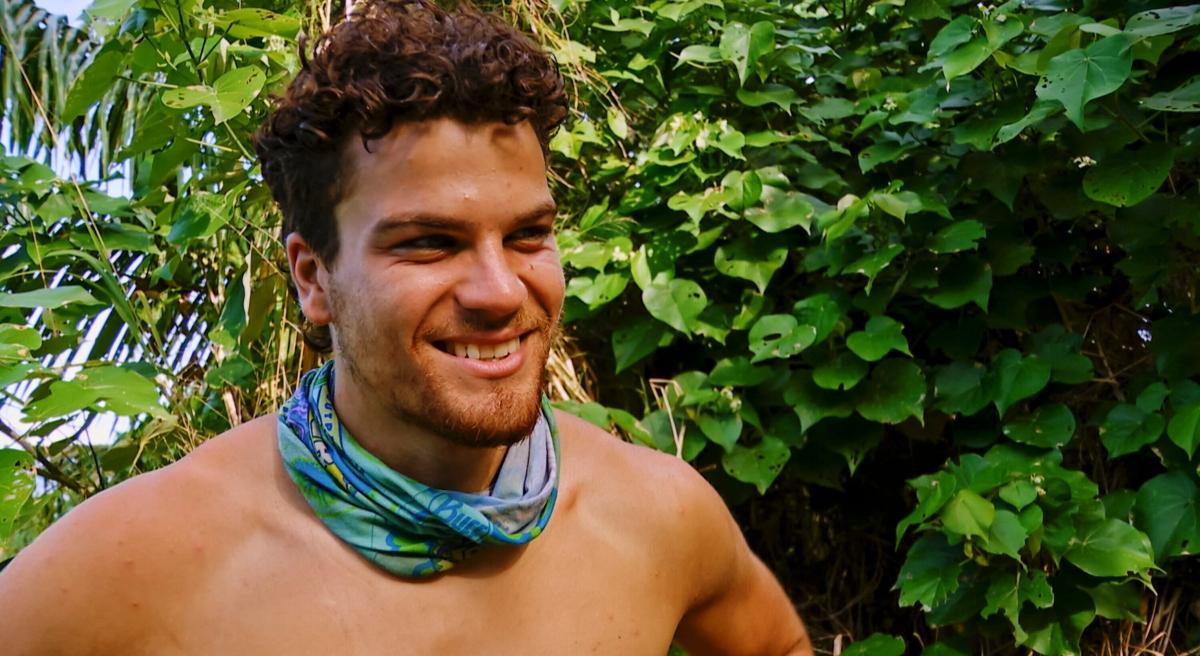 Now at the final six Survivor players, we're only two episodes away from what is sure to be an epic finale. However, the most recent vote was probably the most expected.
As Sami has continued flipping between alliances after voting for Karla at the most recent tribal council, he tried to convince Karla that Cassidy is the one who threw her name out. While Karla was ready to vote for Cassidy, this proved that their games might not be as intertwined as others thought. Therefore, the entire tribe decided to vote out the least trustworthy player, Sami, as he unsuccessfully played his shot-in-the-dark.
Article continues below advertisement
Eliminated Week 10 (Nov. 23): Noelle Lambert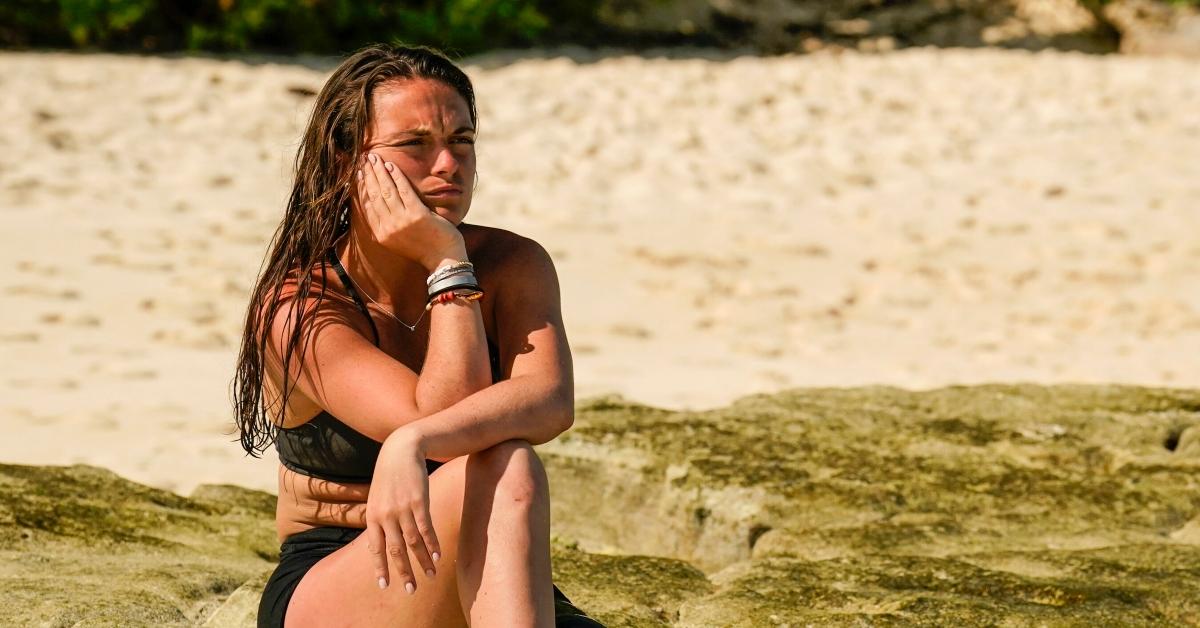 In the 10th episode of Survivor 43, blindsides were afoot. When Noelle Lambert won the rewards challenge after a majorly inspiring comeback, the other players realized how much of a threat she was for the title of Sole Survivor. She always found a way back up to the top, and built her resume up after last week's move. Given that, Karla and Cassidy were able to get Gabler, Jesse, and Cody on board to take out Noelle. However, it seems like next week, Gabler has his eye on Jesse and Cody's powerful alliance.
Article continues below advertisement
Eliminated Week 9 (Nov. 16): James Jones and Ryan Medrano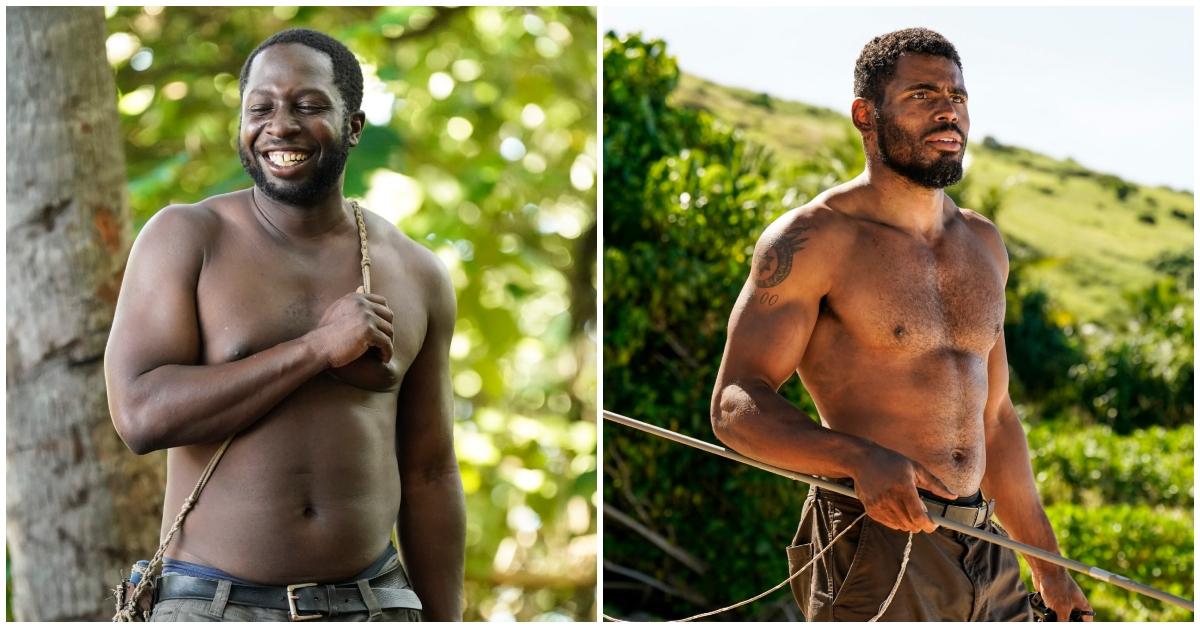 Week 9 brought us a classic Survivor double elimination in the form of a tribe split at the final 10 players. The first group of five was Karla, James, Owen, Sami, and Noelle. While in the majority, Karla and James seemed to have the power, Sami and Noelle were ready to make a big move. Noelle used her advantage to steal Owen's vote as a way to make James feel comfortable, and Owen got Karla on board to vote out James. Bye bye, "godfather "James.
Then, in the second tribal council in the episode, Cody, Jesse, and Gabler teamed up to target either Ryan or Cassidy who were voting for each other. Ryan and Cass had a longtime rivalry from their days at Coco, and now it was all coming to a head. Because they felt Cassidy would be better to work with in the long term (and would upset Karla less, who they've all have good ties with), they decided to send Ryan home.
Article continues below advertisement
Eliminated Week 8 (Nov. 9): Jeanine Zheng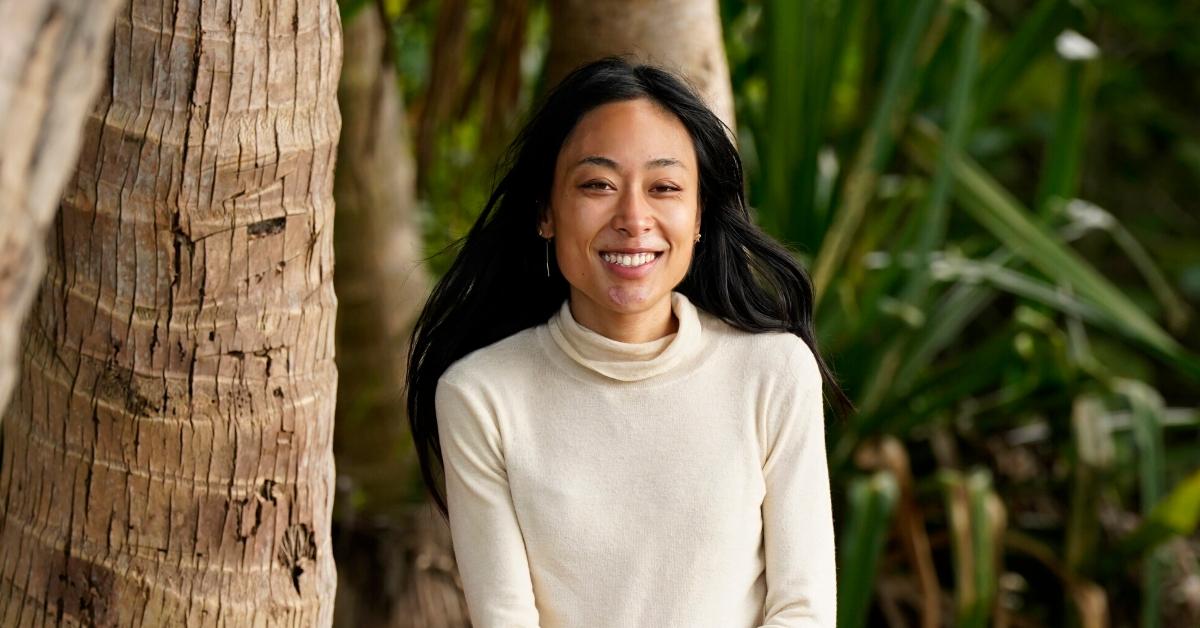 Many of us saw it coming, since Jeanine has been on the bottom the past two weeks. But we still had hope that she could pull through and flip the vote. After Owen won the immunity necklace, he was no longer in danger as one of the four people on the bottom. Plus, when Sammi said he wanted to make his move, we expected enough people to flip between him and Cassidy.
However, at the end of the day, when Jeanine's idol was voted out (or so she thought…) she felt like her game was done. And when you think that way in Survivor, it can easily become a self-fulfilling prophecy. Without the confidence to get the votes on board, the majority alliance voted Jeanine out.
Article continues below advertisement
Eliminated Week 7 (Nov. 2): Dwight Moore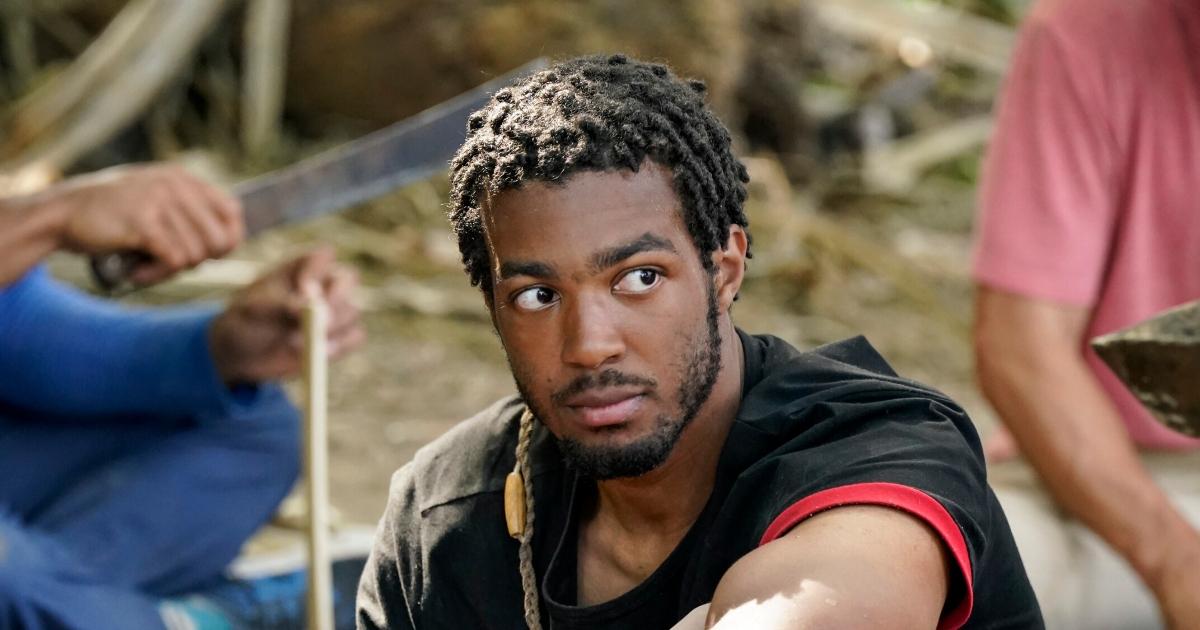 Things have really been heating up in the Survivor 43 merge, and Episode 7 showed how crazy things can get. In a Survivor first, the contestants were forced to pick their own partner to compete with in an immunity challenge. The end of the challenge led to Gabler taking the win as the first to wear the individual immunity necklace this season. So although he may have been in danger, he was totally safe (at least for this episode).
Chaos broke out when the merged tribe's cracks were shown. Would Vesi or Coco turn in on themselves? Noelle threw out James's name as a social threat, but the target turned back on Noelle. However, when James found a "Knowledge Is Power" advantage, he used it to solidify his allies and turn Cody and Jesse against Dwight.
Dwight was sent home but, as he told Jeff, he had the "journey of a lifetime."
Article continues below advertisement
Eliminated Week 6 (Oct. 26): Elie Scott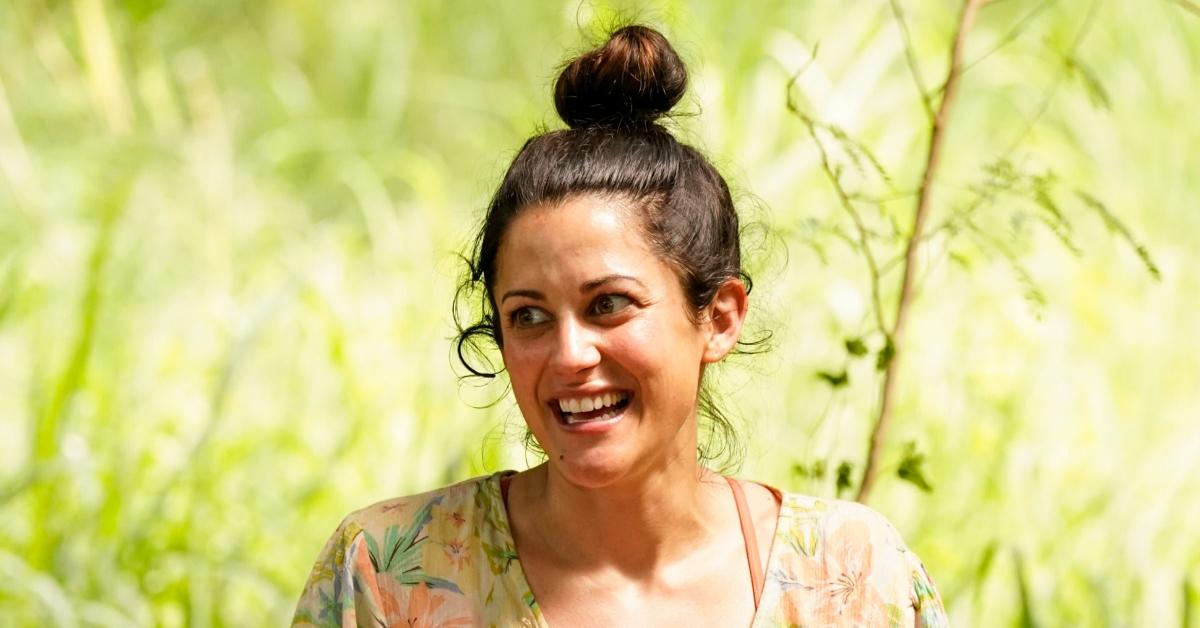 The merge finally arrived in Episode 6 and while Elie Scott began as a favorite to win, viewers at home noticed that she played too hard, too fast. The new winning strategy is to lay low, and Elie did the opposite. After loudly aligning with Janine, being part of the plot to go through Gabler's bag, and trying to control the vote — along with a confessional in which she said, "I feel like I was made for Survivor" — it became clear that Elie was an easy vote-out.
Article continues below advertisement
Eliminated Week 5 (Oct. 19): Geo Bustamante
Coco lost the immunity challenge once again in Episode 5, although Ryan later admitted that he quite literally threw the challenge on purpose to get Cassidy out. But after Geo returned from "risk island" with the Knowledge Is Power advantage, he put his trust in the wrong person.
While Karla was initially targeting Ryan, she decided to vote Geo out after learning about his dangerous advantage. With her alliance of James and Cassidy on board, Geo was eliminated in Season 43's first major blindside.
Article continues below advertisement
Eliminated Week 4 (Oct. 12): Lindsay Carmine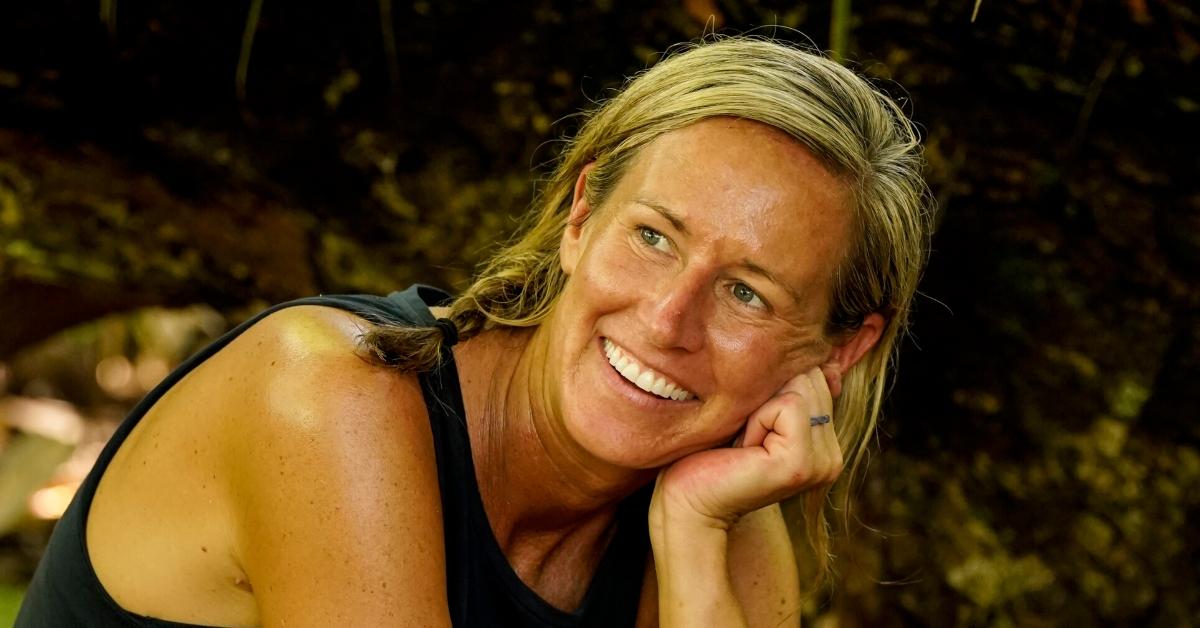 The Coco Tribe lost the immunity challenge for the first time after Baka got some help from Vesi, and they were forced to go to tribal council. Geo wanted to vote out Cassidy, but the girls wanted to vote out Geo. However, it was Lindsay who had to face the torch snuff. After her paranoia took over, Cassidy, Carla, James, and Ryan could no longer trust her. They voted Lindsay out but kept Geo from getting too power hungry by letting him still vote for Cassidy.
Article continues below advertisement
Eliminated Week 3 (Oct. 5): Nneka Ejere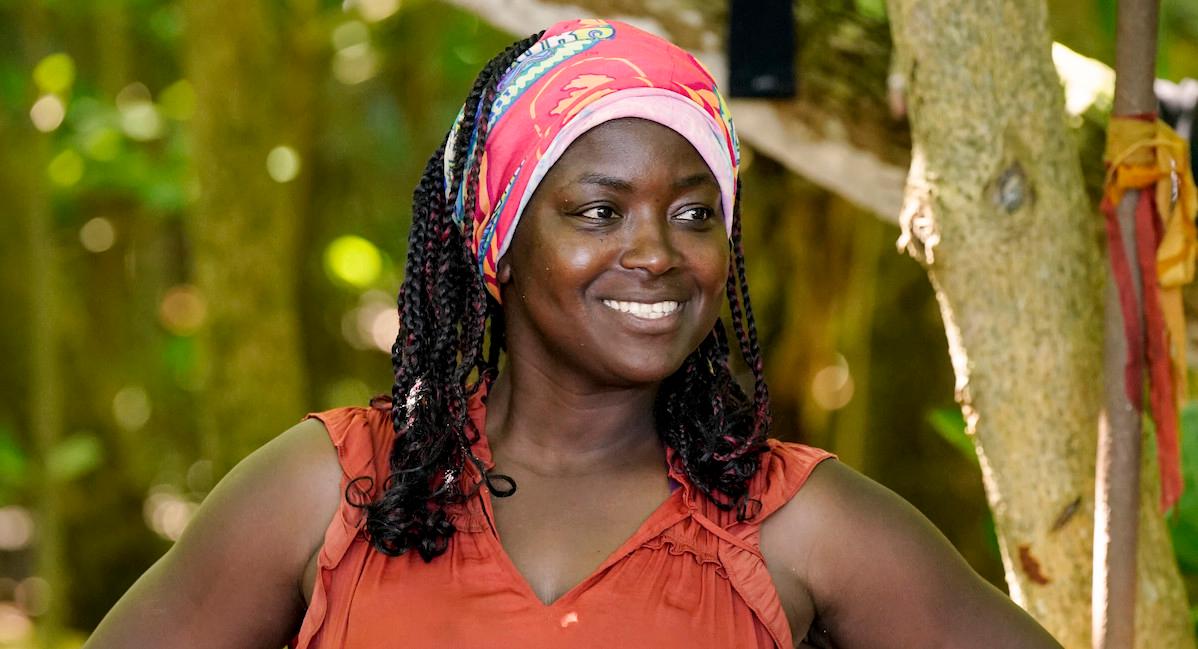 Despite being on the chopping block last week, the pharmacist was not only sent home — she was blindsided at tribal council. Nneka, of the Vesi Tribe, was convinced Noelle was going home, but at the end of the day, she was the one whose tiki torch was snuffed.
Article continues below advertisement
Eliminated Week 2 (Sept. 28): Justine Paige Brennan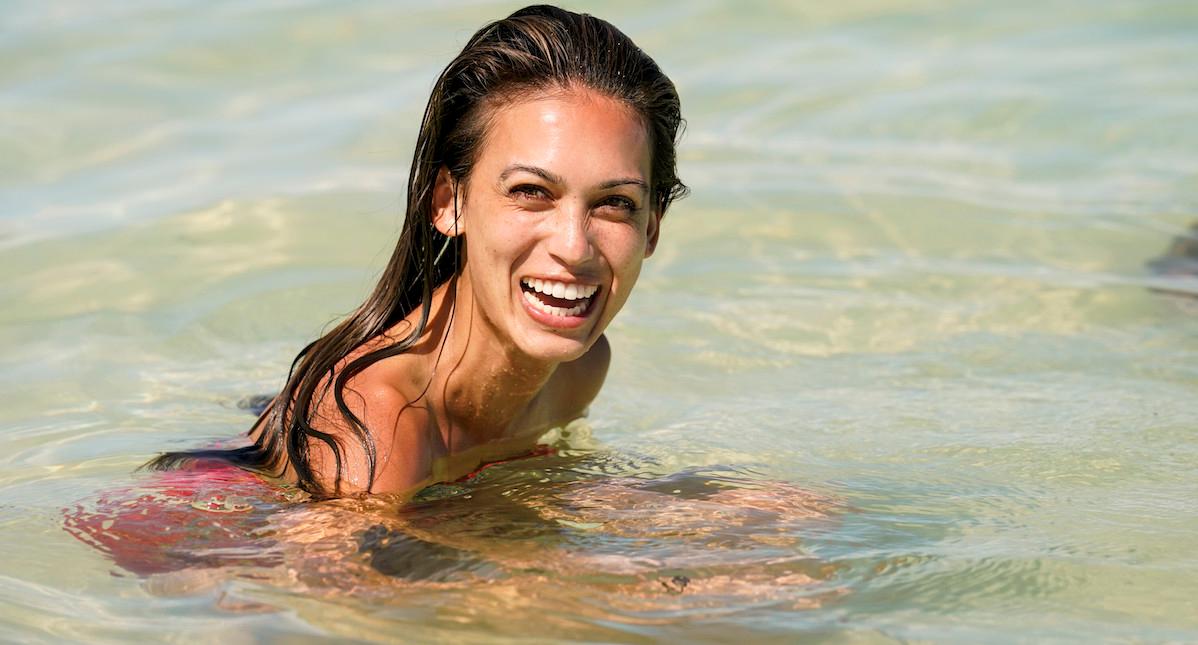 The Vesi Tribe was clearly split into three pairs going into the immunity challenge: Jesse and Dwight, Noelle and Justine, and Nneka and Cody. Dwight lost his vote due to a gamble in Episode 1, and after Cody found the Beware Advantage, he was at risk of losing his vote as well.
Both Justine and Nneka were on the chopping block, but as the swing vote, Jesse decided to send Justine Paige Brennan home. While Nneka wasn't as strong in challenges, Jesse felt that Justine's sales savvy was more of a threat to his long-term game.
Article continues below advertisement
Eliminated Week 1 (Sept. 21): Morriah Young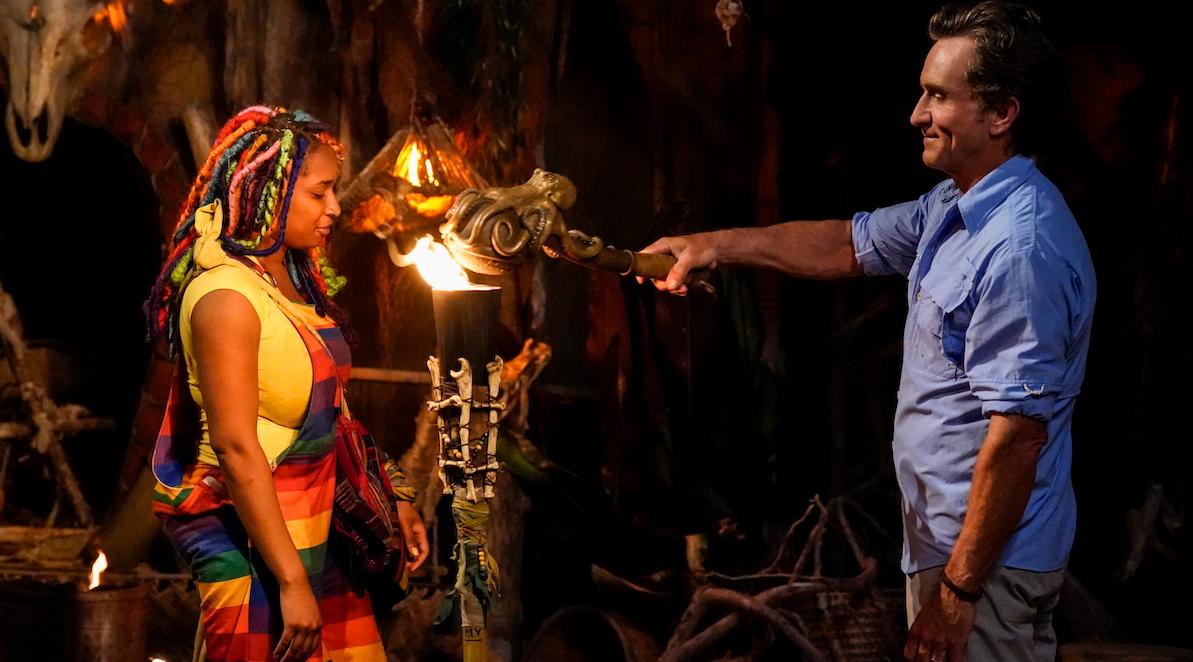 Originally sorted onto the yellow Baka Team, Morriah bragged about her "being able to connect" thanks to her job as a teacher. However, that did not take her too far, and she was sent home in Week 1.
Morriah knew where she went wrong right after her elimination, telling cameras that she "played like it was my first time when I should've been playing like it's my second time."
Article continues below advertisement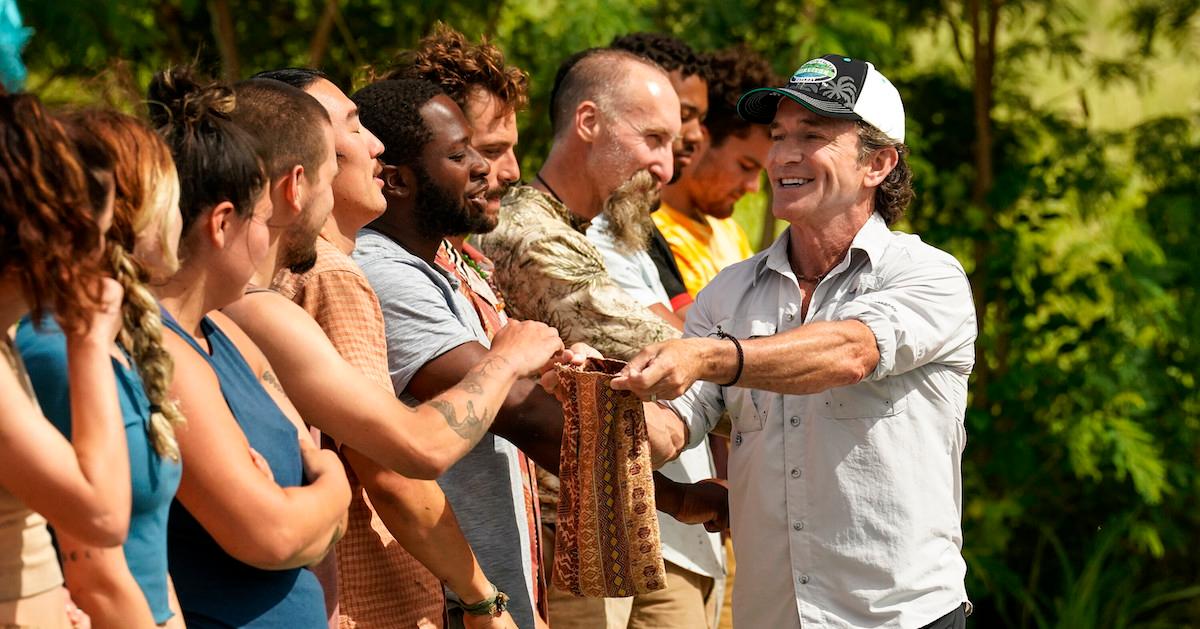 Article continues below advertisement
However, there is still a chance any of these contestants can return.
In some past seasons, there have been chances to come back into the game with the "Edge of Extinction" and "Redemption Island." Even in "Pearl Islands," there was a surprise comeback third tribe of contestants who had been voted out. Right now, we have no idea if something like this will come into play in Season 43, although it's highly unlikely. So, whoever goes home in Survivor's "new era" could be out of the game for good.
Article continues below advertisement
Who will make it all the way to the end? Tune into all-new episodes of Survivor 43, airing on Wednesdays at 8 p.m. ET on CBS. Missed an episode? Be sure to check back here to see who was voted off!