Woman Speaks Out About Doctors Blaming Her "Debilitating" Exhaustion on Her Weight
In a viral video, a woman shockingly revealed that her doctors blamed her severe exhaustion and migraines on her weight. Read on for the full story.
Article continues below advertisement
In November 2023, TikTok creator Sam Hart (@thesam_show) took to the social media platform, dropping a major bombshell about her doctors pulling this classic move and blaming her symptoms solely on her weight, overlooking other contributing factors.
Keep reading to get the complete scoop, and stay tuned to catch the internet's take on Sam's journey.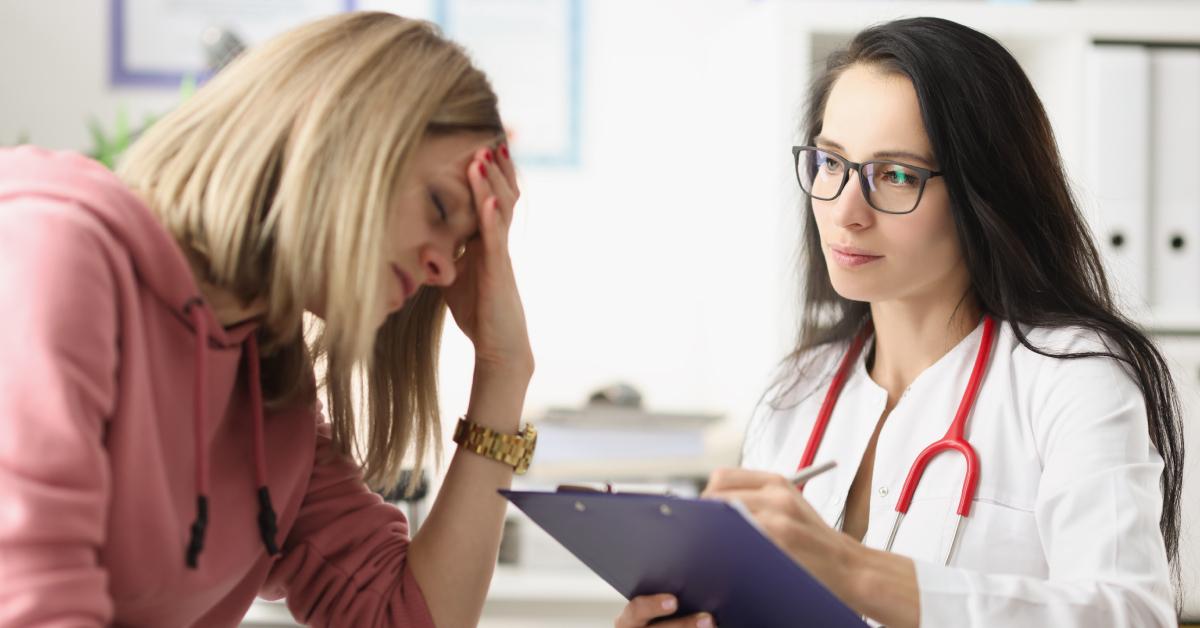 Article continues below advertisement
A woman said her doctors blamed her exhaustion on her weight.
Sam's ordeal started a couple of years back. When she expressed her concern to her doctor about feeling "tired all the time," he attributed it to her weight, suggesting that losing a few pounds was the solution.
A winter visit to the same doctor linked her exhaustion to "seasonal changes," while a trip to the OB-GYN took a more dismissive turn with the comment, "Oh, honey, you're just getting older. Welcome to the club." OK, can you believe the audacity? Who says that to someone?!
Article continues below advertisement
After many failed appointments, Sam finally found a primary doctor who would listen to her and take her symptoms seriously. She told him, "I don't want to talk about my weight. I am so tired. There is something wrong." And you know what the doctor did? He arranged a sleep study.
Article continues below advertisement
When the results came in, Sam was diagnosed with sleep apnea.
"Turns out I wasn't crazy. Turns out it wasn't because I was overweight," Sam explained to her 36,400 followers. "My body physically was not sleeping at night. I was waking up, like, 80 times in the middle of the night because my body decided to stop breathing."
In the end, Sam highlighted the years of misdiagnosis and claimed her doctors "gaslit the f---" out of her for years. She also addressed her current state, stating, "I've been treating my sleep apnea for about three months. My migraines are gone. ... I haven't taken a nap in the past two months. I don't need to nap anymore. I'm dreaming again."
Article continues below advertisement

TikTok collectively voiced its consensus that medical gaslighting is terrible.
Sam's video has been viewed more than 3.7 million views as of this writing; it also received over 11,300 comments from fellow TikTokers riding the support train for Sam's cause.
"Medical gaslighting is the worst," one person said. "Glad you found someone who listened."
Article continues below advertisement
A second user wrote, "Excessive daytime sleepiness is literally the number one symptom of sleep apnea. As a doctor, they should know this." I'm not a doctor, but even I knew this!
"I don't understand the doctor's weight comments," a third TikToker added. "You are not fat. That's insane."
Another person responded, "If you tell a doctor you're experiencing overwhelming fatigue and their first response isn't to order bloodwork, run." Listen, I hate bloodwork — but this is very true.
Article continues below advertisement

Others suggested Sam to file a complaint against her original doctor.
"Please file a complaint with your state medical board," a TikToker urged. "Ugh. I'm so sorry you had to deal with that."
Another user commented, "Drop the doctor's name, make complaints everywhere you can; that person should not be practicing."
"My pettiness would have me making an appointment with the original doctor to go over the test results and notes of the other doctor," someone else hilariously advised.