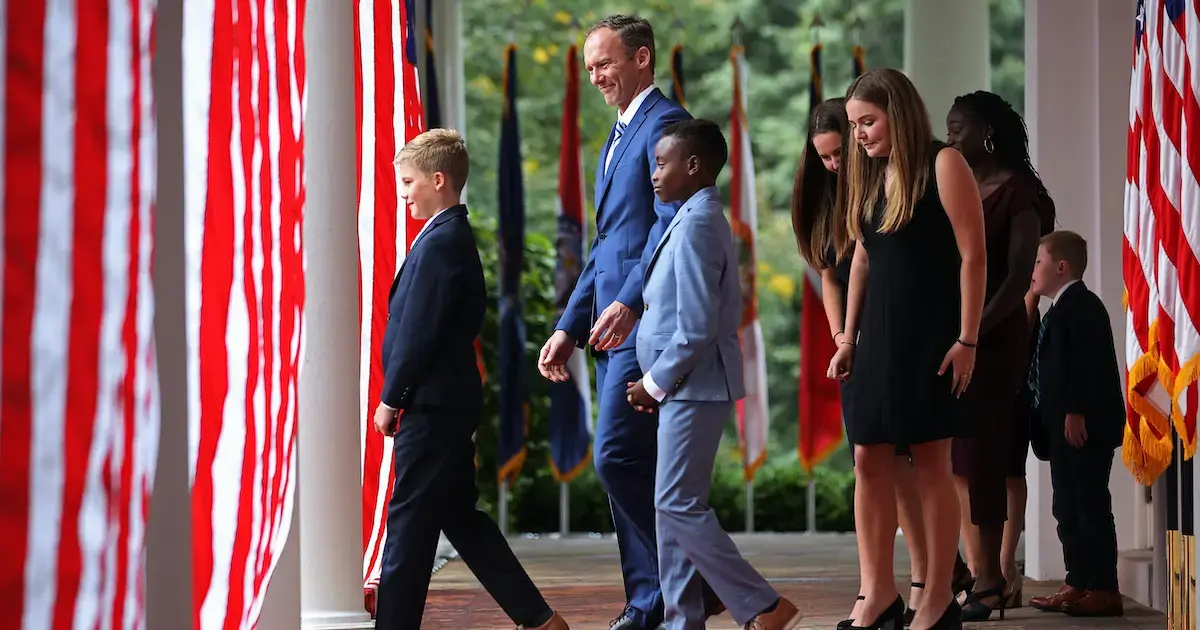 Does Amy Coney Barrett Have a Nanny to Help With Her Seven Kids?
With the nomination of Justice Amy Coney Barrett to fill the vacant SCOTUS spot and confirmation hearings underway, we're well on our way to having all nine seats filled again. Citizens, regardless of political affiliation, have been curious about her personal background — and specifically about her seven children.
Article continues below advertisement
One question that keeps popping up (which is admittedly sexist), considering the demands of serving on the U.S. Supreme court, is: Does Amy Coney Barrett have a nanny?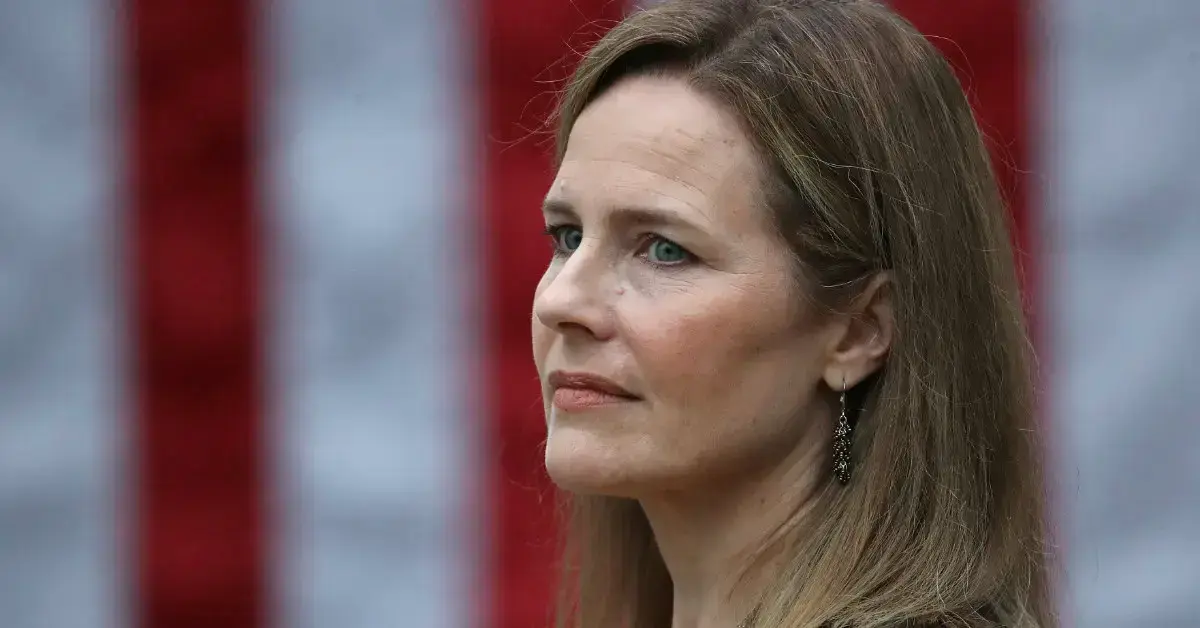 Article continues below advertisement
Amy Coney Barrett has seven children with her husband, Jesse.
Coney Barrett and her husband Jesse M. Barrett met as students in law school at the University of Notre Dame and have been married since 1991. Since then, the couple has welcomed and adopted seven kids in total.
There's: Emma, who is 19; Vivian, who is 16 and was adopted from Haiti when she was 14 months old; Tess, also 16; John Peter, who is 13 and was adopted from Haiti; Liam, 11; Juliet, 9; and Benjamin, 8, who has Down syndrome.
On Sept. 26, Coney Barrett mentioned her large family during a speech at the White House's Rose Garden. (The same event that has since been labeled a COVID-19 "super-spreader" because of the lack of masks and social distancing.)
"The President has asked me to become the ninth justice, and as it happens, I'm used to being in a group of nine — my family," she told the crowd.
Article continues below advertisement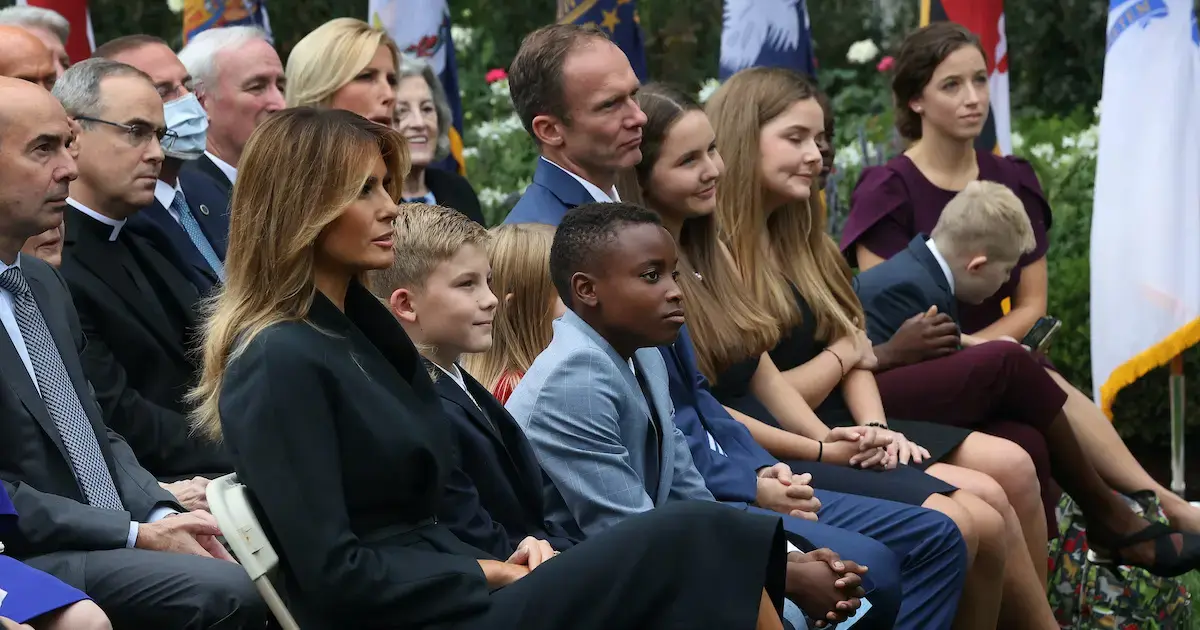 She continued, "Vivian and John Peter, as the President said, were born in Haiti and came to us five years apart when they were very young. And the most revealing part about Benjamin, our youngest, is that his brothers and sisters unreservedly identify him as their favorite sibling."
Article continues below advertisement
So, does Amy Coney Barrett have a nanny?
Although it should not have any bearing on her professional qualifications, people seem to be curious whether Coney Barrett's children are cared for by a nanny when she or her husband isn't with them. Coney Barrett has briefly mentioned that her husband's aunt has helped significantly with caring for her children, according to Medium's GEN.
She has also referenced, "friends and fearless babysitters" who have helped by staying at home with her kids.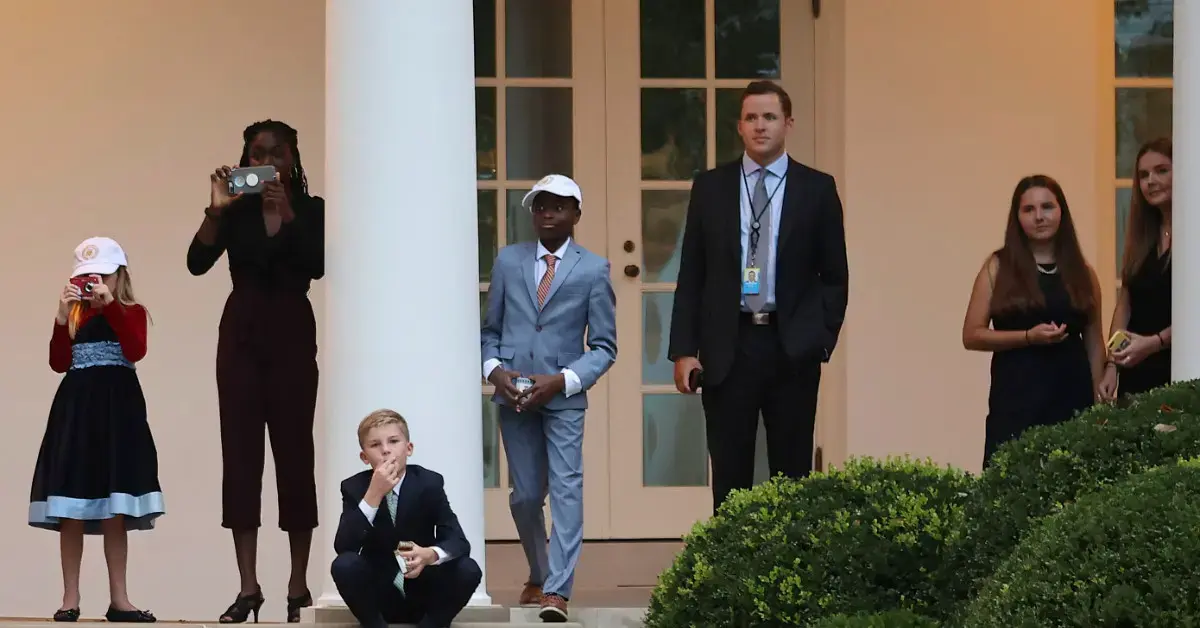 Article continues below advertisement
Other than that, Justice Coney Barrett hasn't specifically elaborated on her childcare situation — which makes sense, considering it has nothing to do with her ability to carry out duties as a member of the SCOTUS. (Not to mention, it would be illegal/distasteful for members of the Senate Judiciary Committee to ask.)
Considering both Coney Barrett and her husband have full-time jobs (and then some), we're assuming that they need help at least with their younger children — whether that's a combination of school, daycare, a nanny, or babysitters that get the job done.
And there is nothing wrong with that.