Donnie Wahlberg Gets Help With His Stunts on 'Blue Bloods' Season 12
Many fans of 'Blue Bloods' may not know that, until Season 10, Donnie Wahlberg did his own stunts on the hit drama. Why did he stop?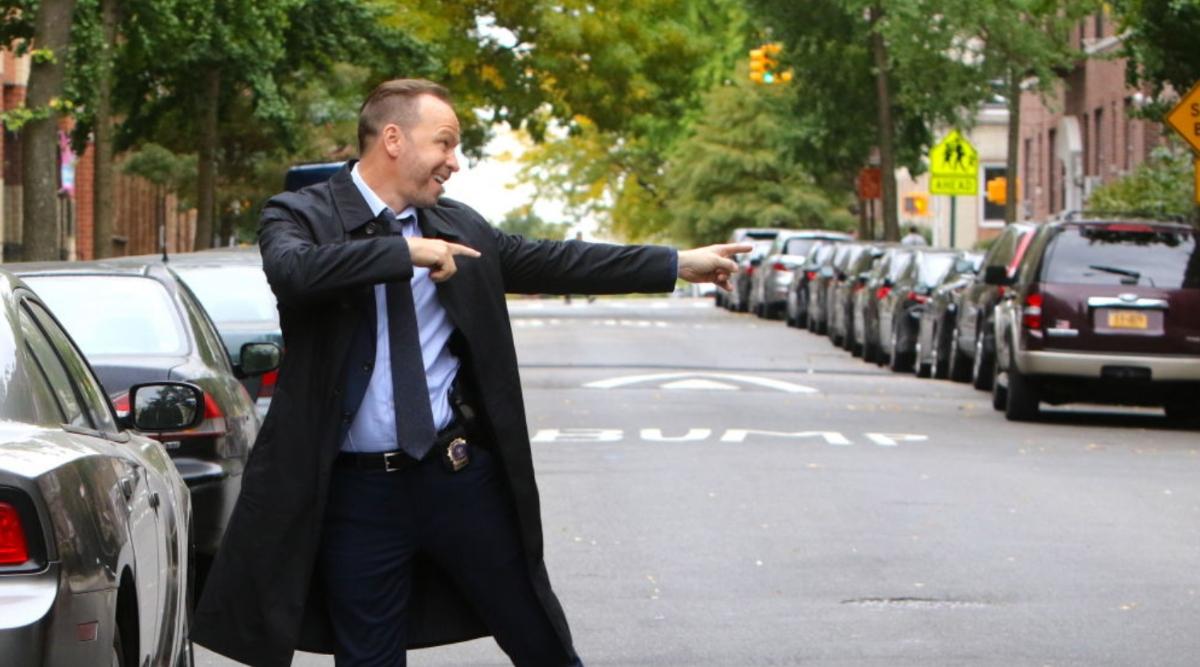 Since 2010 Donnie Wahlberg has portrayed Danny Reagan on CBS's hit drama Blue Bloods. Anyone who watches the series knows that while Danny is on the streets of New York solving cases with his partner, Maria Baez (Marisa Ramirez), and he's in the midst of life and death situations often. From criminal pursuits wielding fake guns to cars crashing, the detective always seems to be in danger.
Article continues below advertisement
Donnie's character over the years has pulled off some incredible stunts. Often, actors in movies and television shows have stunt doubles, but others insist on doing their own stunts. Whether for making their character more authentic or for the adrenaline, some actors don't mind putting their bodies on the line in risky situations while on set. Does Donnie have a stunt double, or does he do his own stunts on Blue Bloods? Here's everything we know.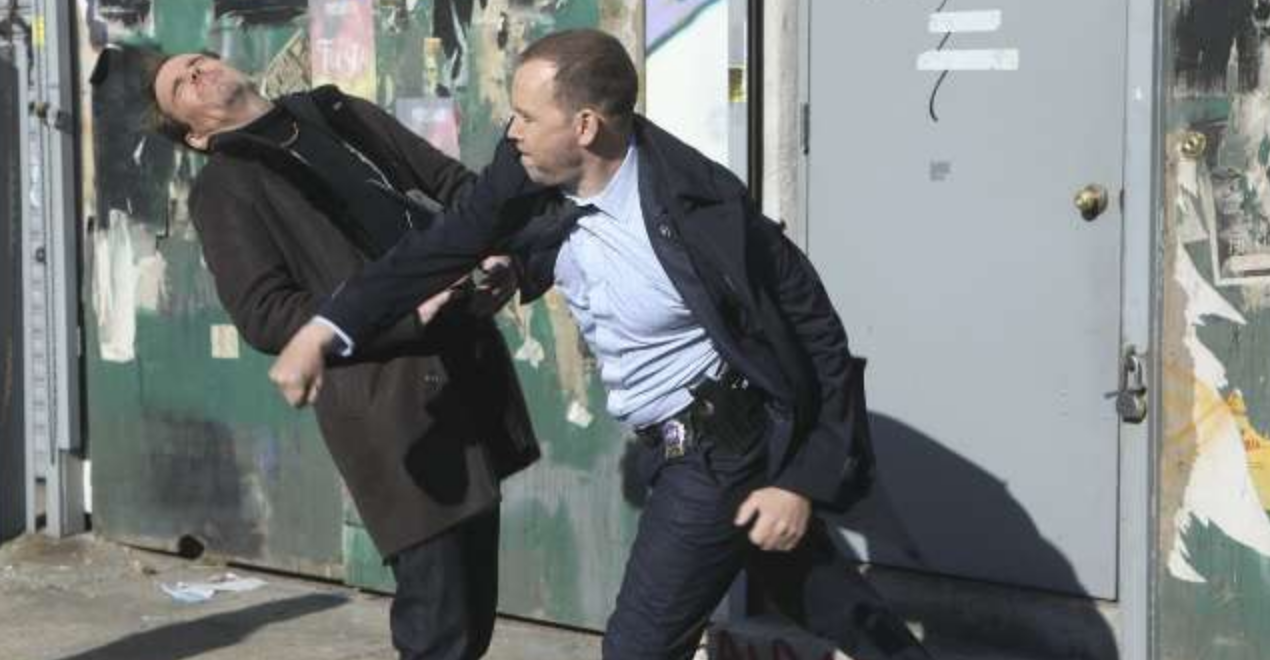 Article continues below advertisement
Does Donnie Wahlberg do his own stunts on 'Blue Bloods'?
Donnie does his own stunts and has a stunt double. Well, Donnie, loving the rush of stunt work, use to do almost all of Danny Reagan's stunts. There were few exceptions where Donnie would have help from Jared Burke, a professional stuntman. However, in most cases throughout the first 10 years of the series, fans didn't see a body double diving from bullets on their television screen. It was actually Donnie.
Of course, Donnie is very proud of his stunt work but also gives his stunt double props for stepping in from time to time to do some of the more challenging maneuvers. In a video that Donnie posted to his Facebook page, he says, "I do all of my own stunts" while on set for a scene. "But I admit since Tom Cruise broke his foot, I gotta be a little more careful, just a little more careful. So I gotta pick my spots."
Article continues below advertisement
He then shows fans the filming of a scene that starts out with his stuntman running into the street and then getting hit by a passing car. The NKOTB member then says, "Now, it's my turn," and he runs to take his place and throws himself onto the ground.
Article continues below advertisement
Why doesn't Donnie do his own stunts anymore on 'Blue Bloods'?
Donnie says that he stopped doing stunts when "the wheels didn't work the same." In an interview with The Talk, he shared, "I did all my own stunts. Tom Cruise, eat your heart out. I did all my own stunts for 10 years. And somewhere around the time I turned 50 ... the wheels just didn't work the same, and I kinda told them, 'ya know we gotta tone it down on the stunts.'"
He went on to reveal, "In fact, today, I had to chase a van about 20 feet. I only made it about 12. So I'm just like, 'I'm good. I'm good with the stunts.' Ya know, bring in the stuntmen. And the stuntmen used to go home and never work because I'd be like 'goodbye. I got this.' Now I'm like, 'get them in here, now!"
Blue Bloods airs on Fridays at 10 p.m. EST on CBS.