Does Denis Villeneuve's 'Dune' Have a Post-Credits Scene?
Over the last few years, post-credit scenes have become a staple in cinema. With 'Dune,' fans are curious: Is there a post-credits scene?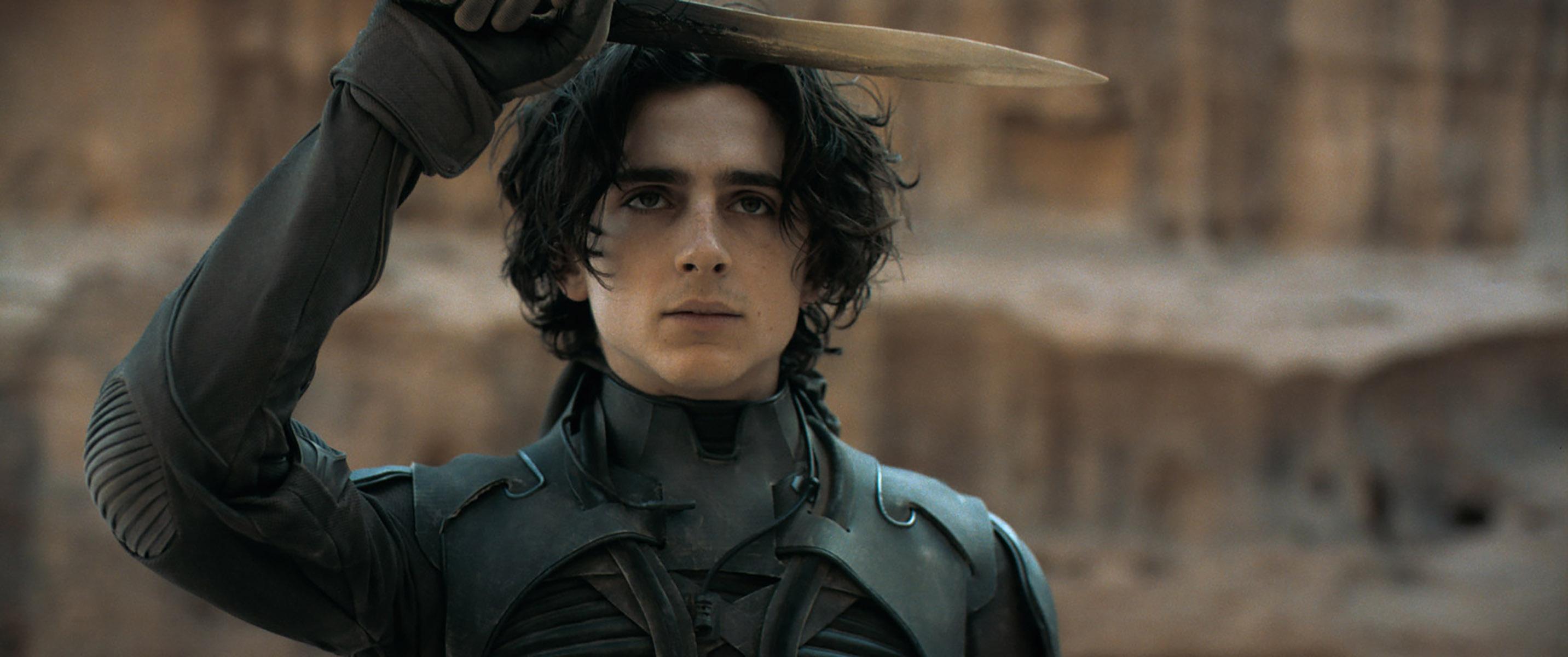 One of the most anticipated films of the year is finally here. Denis Villeneuve's adaptation of Frank Herbert's classic 1965 novel Dune tells the story of Timothée Chalamet's Paul Atreides, heir to the House of Atreides, one of the most dominant factions in the galaxy.
Article continues below advertisement
It will cover the first half of Frank's tome, meaning there is potential for a sequel. Denis and several cast members have expressed their desire to return to these characters and finish telling the origin story. If Warner Bros. orders a sequel, Dune: Part Two would cover the second half of the colossal epic.
With this in mind, it's reasonable to question if the cast and crew use Dune's credits to their advantage and perhaps set up a second film. So, is there a mid-credits or post-credits scene?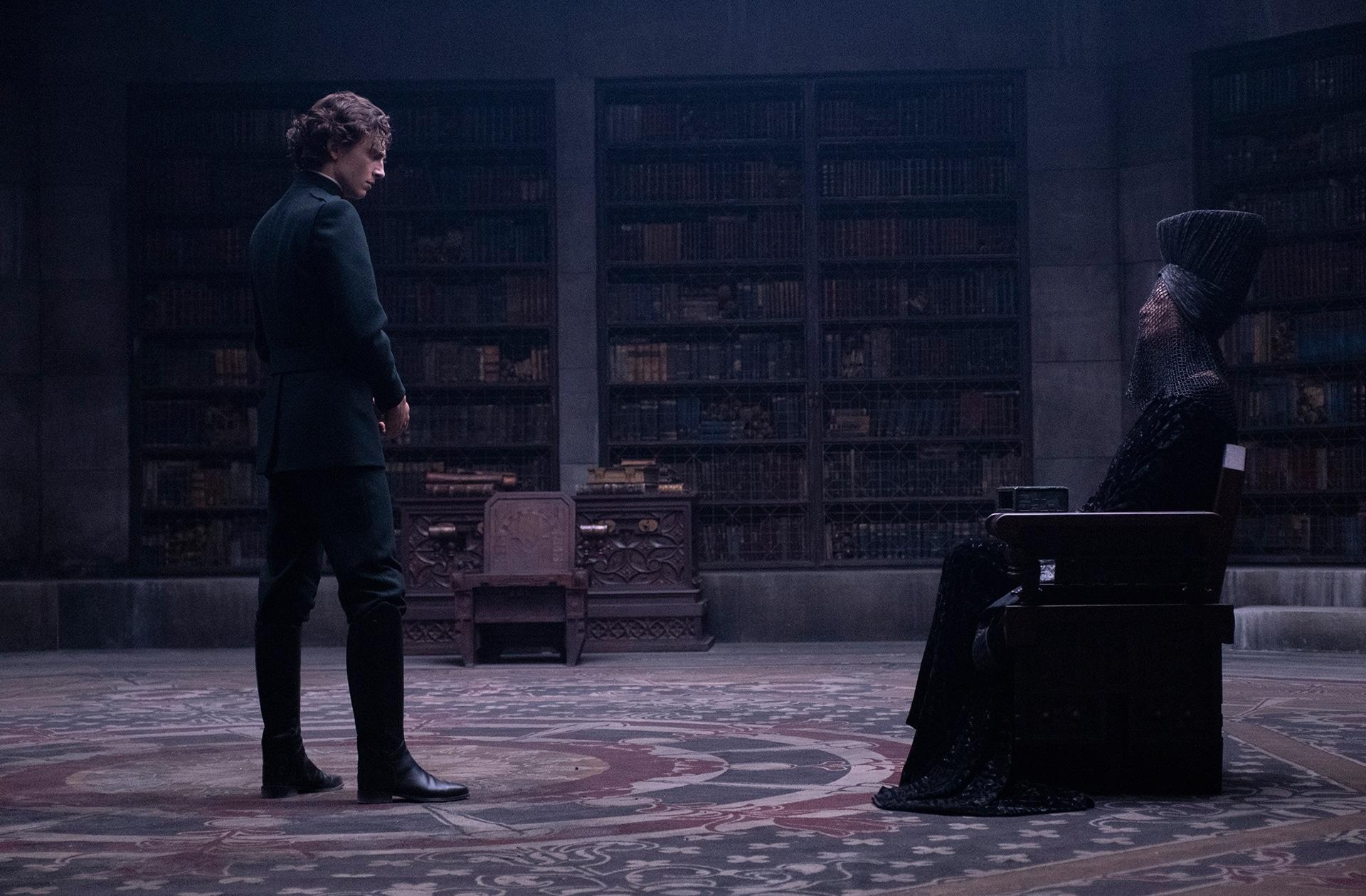 Article continues below advertisement
Does 'Dune' have a mid-credits or post-credits scene?
No, Dune does not have a mid-credits or post-credits scene. We know these have become a staple in cinema, but trust us, when the credits start rolling, the movie really is over.
The film technically doesn't tease a sequel, so don't bother waiting through the credits unless you're like us and want to honor the cast and crew or bask in the glory of Hans Zimmer's enchanting composition ("Paul's Dream" is still the best).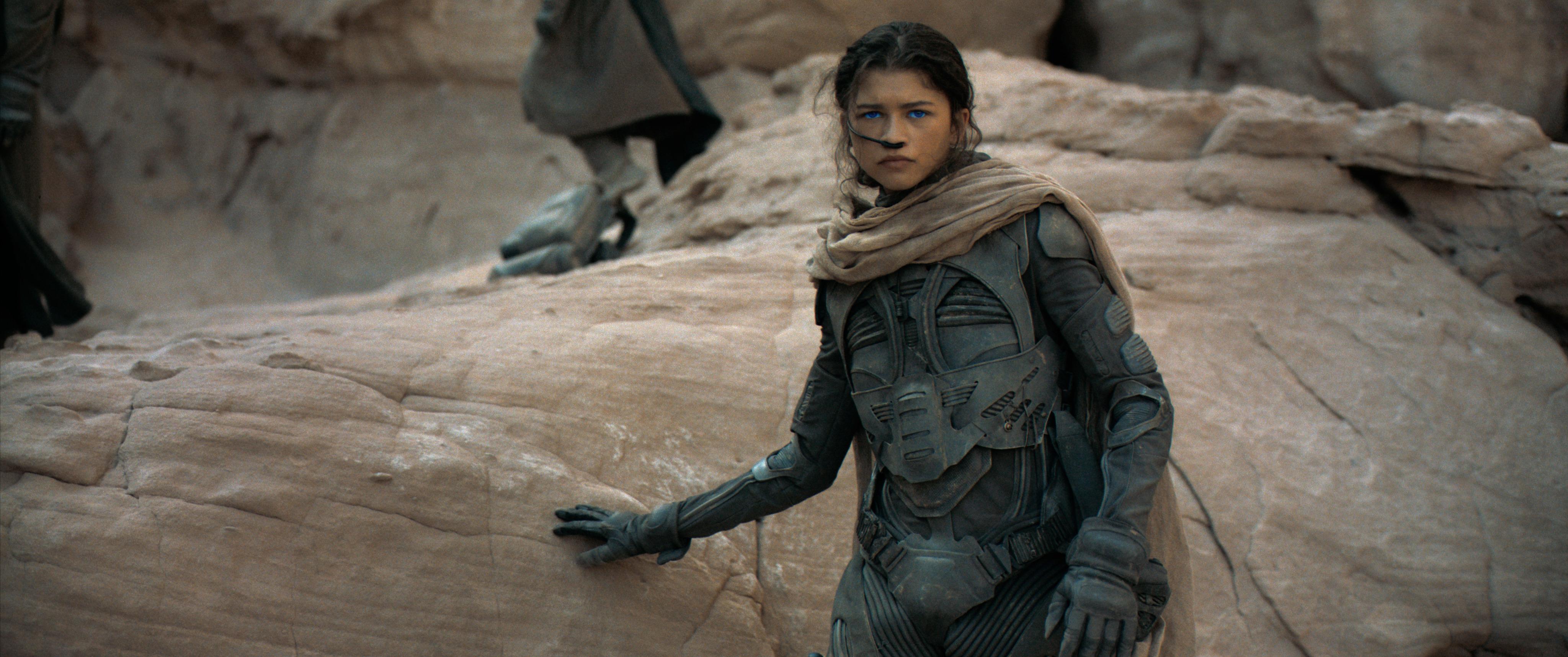 Article continues below advertisement
Though there are no mid-credits or post-credits scenes to confirm a second film, it seems the ending leaves an open-ended possibility.
WarnerMedia Studios and Networks Chair and CEO Ann Sarnoff spoke with Deadline and stated, "Will we have a sequel to Dune? If you watch the movie, you see how it ends. I think you pretty much know the answer to that."
Lately, films that release simultaneously in theaters and on HBO Max struggle at the box office, but WarnerMedia CEO Jason Kilar told Deadline that's not a huge factor in deciding on a Dune sequel. He said that "decisions are well informed and based on audience response, not just based on box office."
Well, that's good news, at least! It seems highly likely we will get a sequel, seeing as critics and fans have already been raving about Dune.
Article continues below advertisement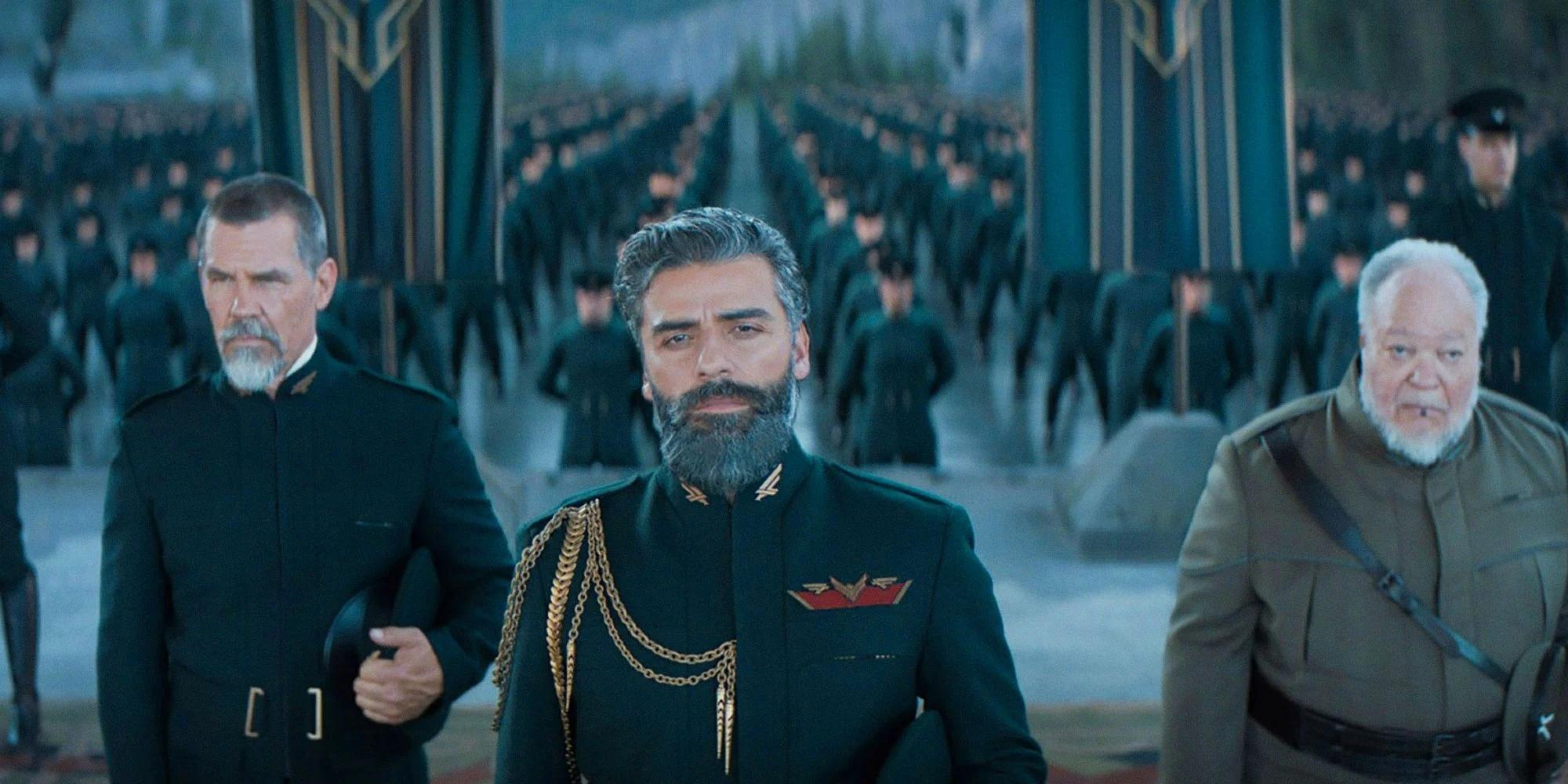 Are there any other 'Dune' projects in the work?
Besides the film franchise, Legendary Television announced in 2019 that they would produce a spinoff series titled Dune: The Sisterhood for HBO Max.
Per Deadline, Good Girls Revolt creator Dana Calvo will serve as co-showrunner on the show with the show's writer Jon Spaihts. Denis Villeneuve is also set to executive produce and direct the pilot episode. The series received a straight-to-series order, and will co-exist in the Dune universe as as prequel focusing on the Bene Gesserit.
Article continues below advertisement
Who is in 'Dune'?
Denis Villeneuve's Dune stars an ensemble cast, led by Timothée Chalamet as our protagonist, Paul Atreides.
The main stars include:
Rebecca Ferguson as Lady Jessica
Oscar Isaac as Duke Leto Atreides
Josh Brolin as Gurney Halleck
Stellan Skarsgård as the corrupt Baron Vladimir Harkonnen
Zendaya as Chani
Jason Momoa as Duncan Idaho
Javier Bardem as Stilgar
Stephen McKinley Henderson as Thufir Hawat
Sharon Duncan-Brewster as Dr. Liet-Kynes
David Dastmalchian as Piter De Vries
Chang Chen as Dr. Wellington Yueh
Dave Bautista as Glossu Rabban
Charlotte Rampling as Gaius Helen Mohiam
Watch Dune in theaters on Oct. 22, or stream it on HBO Max starting Oct. 21 at 6 p.m. EST.