Enrique Iglesias Has 10 Brothers and Sisters
Enrique Iglesias has more than just a couple of siblings. Here's what you need to know about his massive family, including 10 brothers and sisters.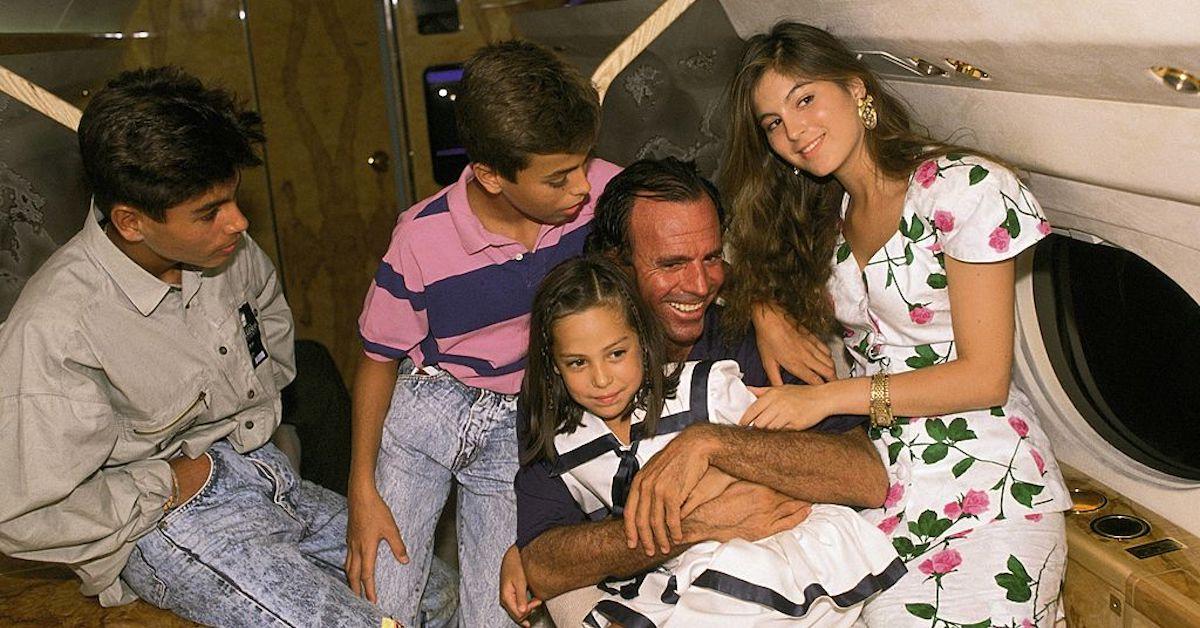 King of Latin Pop Enrique Iglesias recently welcomed his third child to the world with his wife Anna Kournikova. With two adorable twins, Nicholas and Lisa, the new addition of baby Masha means Enrique and Anna now have a total of three kids and are well on their way to having a large family of their own.
Article continues below advertisement
The news of baby Masha's arrival to the family was broken by Enrique's brother, Julio Jose Jr., and sister Tamara Falcó, who shared the first details of the little one with the press.
As one of 10 Iglesias siblings, Enrique himself knows what growing up in a large family is like, but who are his brothers and sisters?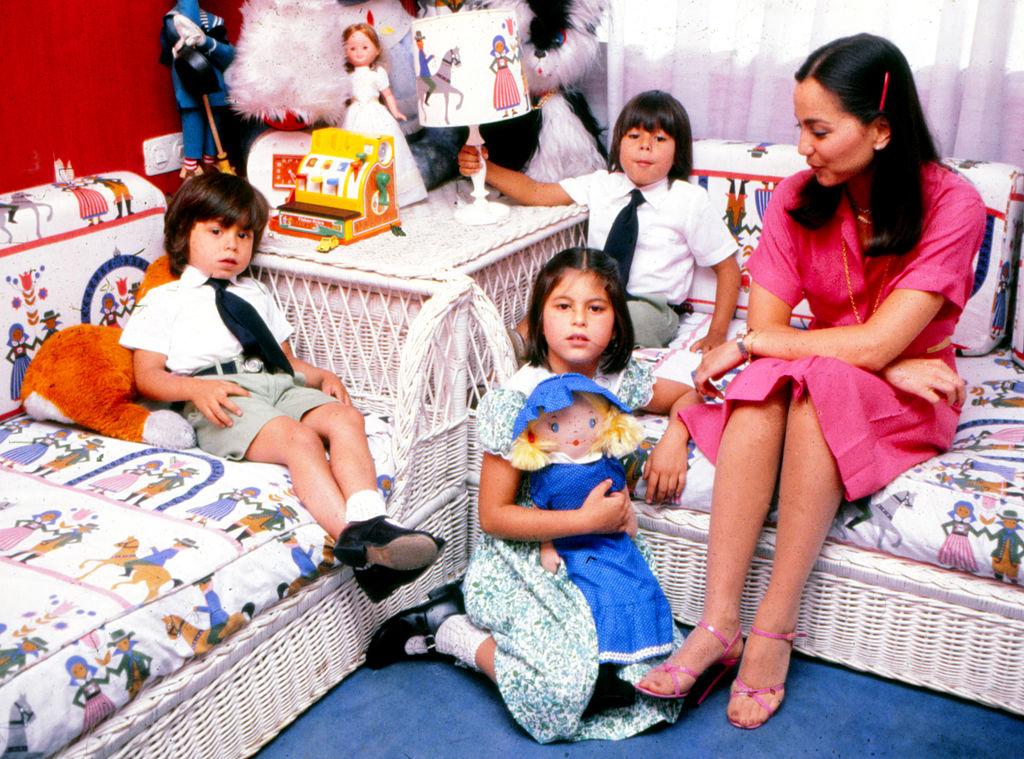 Article continues below advertisement
Who are Enrique Iglesias' siblings?
Enrique is the son of singer Julio Iglesias and Filipina journalist and socialite, Isabel Prysler. Over the course of their seven-year marriage, Julio and Isabel had a total of three children: Enrique and his siblings, Julio Jose and Chabeli Iglesias.
With Julio Jose being the one that broke the news about Enrique's latest child to the world, it's easy to see that the two brothers remain close to this day. Julio Jose married his girlfriend of eight years, Belgian model Charisse Verhaert back in 2012, but the couple has never had children of their own.
Like his father and younger brother, Julio is a talented musician and regularly goes on tour for his music.
Article continues below advertisement
Oldest sister Chabeli lives a quiet and private life with her movie producer husband, Christian Altaba and their two children together, Alejandro and Sofia. Chabeli is also still close with both her brothers and named Julio the godfather to her son Alejandro, and Enrique the godfather to daughter Sofia.
Article continues below advertisement
Isabel's other kids.
After Enrique's parents divorced in 1979, his mother Isabel went on to remarry the Marquis of Griñón Carlos Falcó. One year later, they welcomed Enrique's first half-sister, Tamara Isabel. Tamara is a well-known face in Spain where she lives and is a successful fashion designer and winner of Spain's Celebrity Masterchef in 2019.
After Isabel divorced Carlos Falcó in 1985, she got married again, this time to former Spanish Finance Minister Miguel Boyer and together, the couple had a daughter, Ana Isabel. Ana Isabel married to Spanish tennis star Fernando Velasco in 2017 and in 2019, the couple welcomed their first son, Miguel.
Although Enrique was unable to attend Ana's 2017 wedding, they remain close today.
Article continues below advertisement
Julio's other kids.
After Julio and Isabel divorced, Julio started dating the considerably younger Dutch model, Miranda Rijnsburger. They married in 2010 and went on to have five children together.
Miguel Alejandro was their first son, born in 1997. Miguel studied finance and currently works in real estate at One Sotheby's International Realty and, like his father and half-brother Enrique, Miguel also has a talent for music.
Article continues below advertisement
He's helped his younger brother Rodrigo in the studio as a music producer, but unlike his more famous sibling, Julio seems to shy away from the limelight. Miguel was dating Russian tennis player Danielle Obolevitch for a while, but it seems their relationship came to an end earlier this year.
Rodrigo was born two years after Miguel, in 1999. Rodrigo opted to keep a low profile growing up and it was unusual to see him at public events. But it's rumored that Rodrigo has musical aspirations like his father and is a talented electric guitar player.
Article continues below advertisement
Twins Victoria and Cristina take after their mother with their stunning looks and a passion for fashion. The girls are aspiring models and hope to make it big in the same industry as their mother. They made their debut at the 2018 Met Gala in matching, feathered gowns designed by close family friend, Oscar de la Renta and at the exclusive, invite-only Le Bal in Paris in 2019, where they wore custom gowns by Ellie Saab.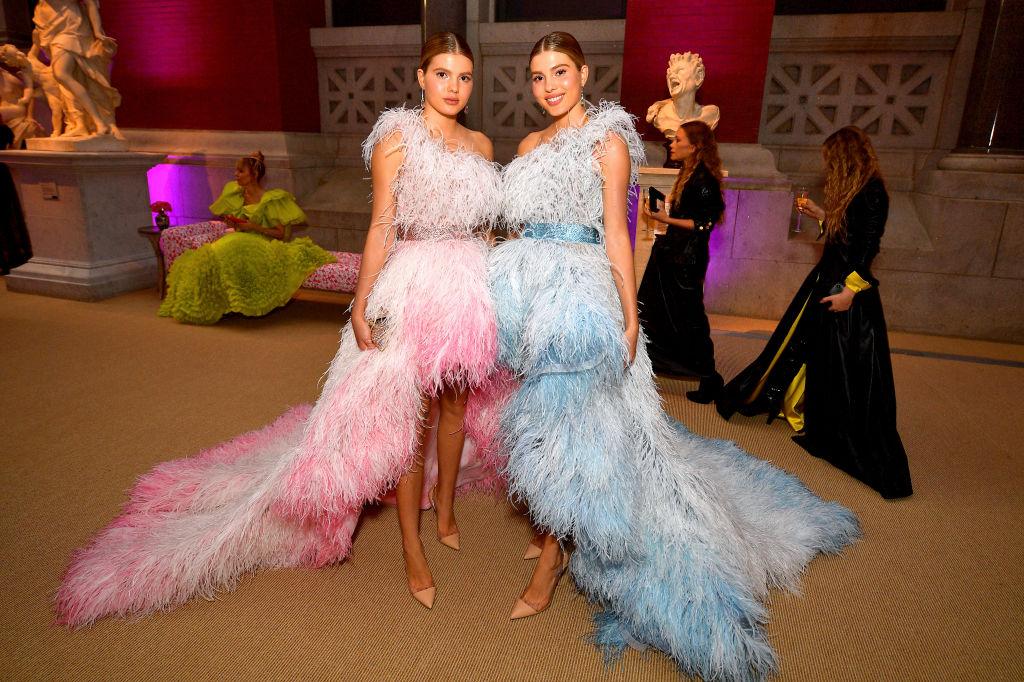 Article continues below advertisement
Guillermo is Julio and Miranda's youngest son, born in 2007. As he's the youngest brother, there's not a lot known about him but like his brothers, Guillermo has an affinity for music and is a talented drummer.
A surprise 11th sibling!
In 2019, a Spanish court ruled that Julio Iglesias was the biological father of a 42-year0old Spanish man named Javier Sanchez Santo, a son Julio had after a week-long affair with ballerina Maria Edite Santos in the 1970s.
Although Julio repeatedly refused to provide a DNA sample for a paternity test, the judge decided that there was enough evidence, including a clear physical resemblance, to determine that Julio was indeed Javier's father.
Given Julio's own admission that he'd slept with over 3,000 women throughout his career, it doesn't seem so far-fetched that he might have a couple more kids around the world.